Europe Motorhome Rental or Campervan Hire
Compare RV Rentals and Campervan Hire in Europe
The European continent consists of 50 countries so, no matter what you are looking for in a holiday, you are sure to find it in Europe. To make your vacation even more memorable, you can hire a campervan or motorhome and explore to your heart's content! All you need to do is book your Europe motorhome rental or campervan hire online and arrange to collect it from any major airport upon arrival. No matter where you go in Europe, there are plenty of holiday parks, caravan parks and camping sites; where you can park your motorhome, campervan, camping car or other recreational vehicle. Now, instead of having to rent a car and book accommodation, you've got it all in one with this convenient option! These camp sites are also usually very well-maintained with handy facilities like restrooms, playgrounds and more.
The mild and pleasant coasts and castle-dotted countryside of the British Isles are a great place to get started before heading down to continental Europe and sampling the Mediterranean coast of Spain and tap-dancing to the fiery flamenco; lounging in the Italian Riviera; standing in awe before Roman and Greek ruins and architecture; indulging in French cuisine and haute couture; taking part in the buzzing German Oktoberfest; strolling around Prague's UNESCO-protected city centre; and getting a tan in the sun-dappled coasts of the Balkans, among others.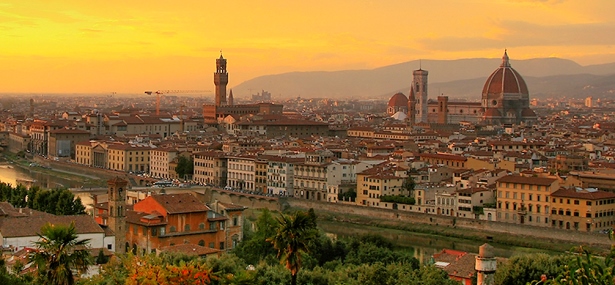 Where to go by campervan hire in Europe
You can drive your Europe RV rentals across country borders, and see many countries whilst doing a one way rental in Europe. Most European rental agents will have branches in every country including the United Kingdom, France, Italy, Germany and Spain. So you can choose where to start on the continent and either return to the point of origin; or drop your Europe motorhome rental or campervan hire in another location in the same country or another country.
Relax on the beach in sunny Spain, eat your heart out in Italy, explore the myths of Greece or the castles of Germany; fall in love on top of the Eiffel Tower. You'll be amazed at the wide variety of cultures and food as you pass through Europe; yet all countries have in common a rich history of unique art, architecture and royal family bloodlines.
Before you travel by campervan rental:
The rules of the road vary from country to country – including what side of the road people drive on. In Europe most countries drive on the right hand side of the road, except the United Kingdom and Ireland, that drive on the left hand side of the road. Road rules can change, so make sure you check the local requirements before entering a country. For example in Germany, there are no speed limits on highways and they take obstructing the traffic very seriously!
All countries have strict alcohol limits, so make sure you get the name of a local taxi company if you intend to consume alcohol and are out of walking distance to your motorhome hire. You should also note that the legal drinking age is not the same across the continent.
To hire a recreational vehicle of any kind in Europe, you must hold a current drivers license. You may also need to carry an International Drivers Permit, which is written in multiple languages.
At the end of your trip you can choose to return your campervan or motorhome hire to a European rental agent branch located at an international airport, allowing you to make the entire trip in comfort and at your own pace.