Europe Motorhome Rental or Campervan Hire
Compare RV Rentals and Campervan Hire in Europe
It may be one of the smallest continents in the world, but Europe is exceptionally diverse. No fewer than 44 countries currently dot the European continent, from small city-states like Monaco and San Marino to large powers such as Germany, France and the U.K. Additionally, a huge variety of landscapes and natural attractions make Europe a super-popular destination for RV road trips, too.
When you rent a motorhome in Europe, you can explore spectacular places like the fjords and forests of Scandinavia, the mountain peaks and valleys of the Alps, the gorgeous coasts of Italy, and the highlands of Scotland. And that is just a mere handful of the natural beauty that waits to be admired all over Europe.
While some European regions are heavily urbanized, others are amazingly pristine. There are metropolises like London, Paris, Rome and Istanbul, but also (relatively) smaller historic capitals and towns such as Amsterdam, Bruges, Copenhagen, Vienna, Florence and Dublin.
Lovers of culture can indulge in world-class food, as diverse as Spanish tapas, Italian pizza, Swedish smorgasbord, Belgian beer, English breakfast, French cheese,… On top of that, Europe is also very much the continent of art, the former home of renowned artists like the Flemish and Dutch masters, Michelangelo, da Vinci, Van Gogh, Monet and Picasso, just to name a few.
In short, a Europe motorhome rental holiday comes with endless possibilities. Whether you want to immerse yourself in beautiful nature, sample authentic cuisine, visit famous museums or see iconic landmarks, it is all possible in Europe.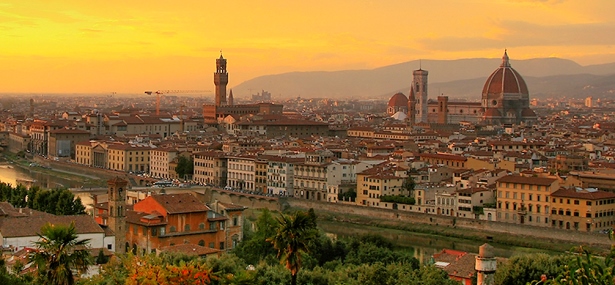 Top 6 Motorhome Rental Companies in Europe
You can rent a motorhome in Europe in essentially all major cities. With an RV rental, you are free to explore Europe's greatest roads—the Route Napolean, the North Coast 500 or the Fairy Tale Road are all amazing options—and visit beautiful historic cities.
Below, we have listed six of the most popular motorhome rental companies in Europe. So, whether you are looking for a camper car, campervan, small motorhome or luxurious RV, these companies have what you want.

Anywhere Campers
The only one-way campervan rental company in Europe, Anywhere Campers is different from literally all other European campervan rental companies. Just like their name suggests, you can rent a camper wherever you are—literally anywhere. Anywhere Campers will bring your vehicle to you.
This company is a great choice if you want to go on a cross-continent drive. Want to drive from, say, Stockholm to Madrid? Just tell them the address where you would like to start and they will come and deliver your camper to you (and pick it back up at your end point).
Their fleet consists of 50+ Adria Matrix PLUS motorhomes. Every motorhome comes fully equipped with essentials like bedding, kitchen equipment, a grill and even mountain bikes.
Avis Car-Away Camping Cars
If you are starting your RV road trip in Europe in France, Avis Car-Away Camping Cars is a fantastic option. This popular company has 16 depots all across France, from Paris and Strasbourg to Marseille, Lyon and Nice.
Additionally, they also have a wide variety of motorhomes and campervans for rent. No matter if you are planning a short getaway from city to coast or mountains, or an extended road trip around France, their fleet probably has something that suits your plans. They are combi-vans, adventure campervans, and various Class A, B and C motorhomes to rent with Avis Car-Away.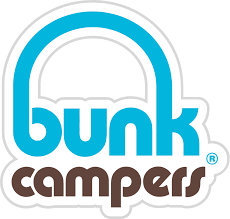 Bunk Campers
One of the largest campervan rental companies and the U.K. and Ireland, Bunk Campers has depots in several major cities on the islands. In Scotland, you can pick up your campervan near both Edinburgh and Glasgow international airports, while depots in England are in Leeds, Birmingham and London Heathrow. Additionally, this is also the only campervan rental company with depots in both Dublin and Belfast on the Irish Isle.
In terms of vehicle choice, there are no fewer than nine different options. There are budget camping cars, modern VW campers, larger sprinter vans and three different motorhome options. Whether you are planning a couple's getaway or a family vacation, these vehicles can accommodate between 2 and 6 people.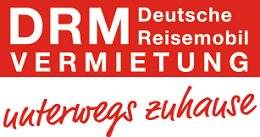 DRM
The leading motorhome rental company in Germany, DRM—which is short for "German Motorhome Rental"—offers vehicles from respected quality brands like Forster, VW, Eura Mobil and Karmann-Mobil. Ranging from basic campers to fully integrated motorhomes, these vehicles are in pristine condition, well-maintained and eco-friendly.
You can pick up your DRM RV rental in Germany at more than ten different locations, spread all around the country. They include Berlin, Hamburg, Dusseldorf, Munich, Stuttgart and Frankfurt.

McRent
As Europe's largest motorhome rental company, McRent has options and choices for any budget, all plans and every type of traveler. There are more than a dozen different Dethleffs and Sunlight vehicle types to choose from, ranging between various urban campers, compact motorhomes and large-size Class A RVs.
They have depots in more than 15 countries in Europe, often with more than one location in each country, including Croatia, Estonia, Finland, Germany, Sweden, the Netherlands, France, the U.K. and Ireland, Spain, Italy and more.
Touring Cars
Travelers planning on exploring Europe by motorhome should take a look at the offerings from Touring Cars. This popular company rents out all kinds of RVs in various countries across the continent, including Bulgaria, Croatia, Estonia, Latvia, Finland, France, Iceland, Norway, Sweden, the U.K., Spain and Russia.
Their vehicles range from camper vans, which are perfect for city breaks and couple trips, to small and medium motorhomes to family-sized and luxury RVs. Additionally, you can also rent premium trailers—or caravans—with Touring Cars Europe.
RV, Motorhome & Campervan Hire in Europe
You can rent an RV, motorhome or campervan pretty much in every country in Europe. From Scandinavia and the British Isles to the Benelux, Eastern Europe and the Mediterranean, whatever region you want to explore, you can do so with a motorhome rental in Europe.
Below, you will find an overview of the most popular countries with RV rental depots on the European continent.
Belgium
Famous for its frites, chocolate, waffles and beer, Belgium is a small yet attraction-packed country in Western Europe. Its capital of Brussels is a major transportation hub, while other historic cities like Antwerp, Ghent and Bruges attract history buffs, foodies and art lovers alike.
With a rental motorhome, you can explore beautiful natural destinations like the Ardennes forest and the beach-lined North Sea coast.
Croatia
One of the rising stars in the European tourism industry, Croatia boasts spectacular coasts, beautiful Adriatic Sea islands, historic towns, forested mountains, waterfalls and museums.
An RV road trip along Croatia's Dalmatian Coast is something you will never forget. Top attractions include Dubrovnik, Split, the Plitvice Lakes, Krka National Park and the numerous Dalmatian Islands.
Estonia
One of the three Baltic nations in northeastern Europe, Estonia is known for its medieval capital of Tallinn—a UNESCO World Heritage Site—which is home to beautiful historic homes, squares and a castle.
A popular city break destination, Tallinn is also a great place to rent a campervan and visit wonderful natural destinations like Lahemaa and Soomaa National Parks.
Finland
One of the most sparsely populated countries in Europe, Finland is a place of innumerable lakes, rivers and streams, vast forests and tundra. Helsinki, its capital, has a few great museums and beautiful architecture and is the best place to start a motorhome road trip around Finland.
This is a particularly amazing destination for nature lovers and adventure travelers. Popular activities range from fishing and boating to camping, wildlife viewing and hiking.
France
France is one of the most visited destinations in Europe and it is easy to see why. This exceptionally diverse country is one of the world's capitals of cuisine and art, while spectacular landscapes extend from the Normandy Coast to the Alps, the Loire Valley and the Côte d'Azur.
Cultural highlights dot many of its cities, especially Paris, Lyon, Strasbourg and Marseille.
Germany
Spanning from the North and Baltic Seas to the Alps, Germany is a country of extraordinary variety, both in its natural features and urban attractions. Berlin, the capital, has a wealth of historic sites and is a popular RV rental location, while other visit-worthy cities include Munich, Nuremberg, Hamburg and Regensburg.
Nature lovers will certainly want to drive their motorhome to places like the Black Forest and Saxon Switzerland.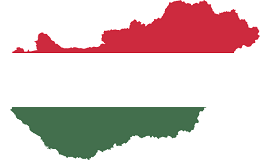 Hungary
A large country in southeastern Europe, Hungary is home to beautiful nature, especially Lake Balaton and the Danube River, as well as lots of cultural attractions. Fly into the capital, Budapest, and pick up your RV rental there.
On a self-drive holiday in Hungary, you can visit medieval castles, historic spa towns, Ancient Roman sites and much, much more.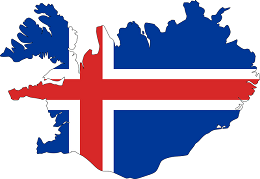 Iceland
Situated in the North Atlantic, Iceland may be remote but has become an extremely popular tourist destination in recent years.
Nicknamed the "Land of Fire and Ice", this island country boasts massive glaciers, explosive geysers, wonderful waterfalls, natural hot springs, volcanoes and a wild coastline. With a campervan rental in Iceland, you can explore famous driving routes like the Golden Circle or the Ring Road, which loops around the entire island.
Ireland
Known for many things, from Guinness and medieval castles to leprechauns and shamrocks, Ireland is a much-visited destination in northwestern Europe.
One of the best ways to explore the island is by renting a motorhome in Ireland, which allows you to drive the world-famous Wild Atlantic Way and visit top attractions like the Cliffs of Moher, the Ring of Kerry and Connemara. You can pick up your RV rental in cities like Dublin, Limerick and Belfast.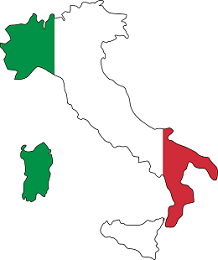 Italy
One of Europe's top destinations for art, culture and cuisine, Italy has plenty to offer to motorists, too.
Whether you would like to explore spectacular coastal landscapes like Cinque Terre and the Amalfi Coast, or visit world-class wine regions such as Piedmont and Tuscany, or enjoy mountain scenery in the Alps and Dolomites, you can do so when you rent a motorhome in Italy.
Latvia
A small Baltic nation, Latvia is situated between Estonia and Lithuania. Its main and capital city is Riga, a historic town home to centuries-old wooden architecture, a medieval Old Town and beautiful churches.
Riga is the best place to rent a campervan, too, with which you can discover Latvia's pristine forests and beautiful wide beaches.
Netherlands
Camping holidays are an extremely popular summer pastime among the Dutch, which is obvious when you look at the sheer number of campgrounds that dot the country.
Pick up your motorhome rental in Amsterdam or at the Schiphol Airport and explore the famous Dutch countryside, threaded by canals, peppered with windmills and covered with tulip fields. Additionally, there are amazing beaches and several historic towns in the Netherlands to visit as well.
Norway
Europe's northernmost country, long and narrow Norway spans from the North Sea all the way to the Arctic Ocean. Most of the country's major cities are in its southern half, especially Oslo and Bergen, while Tromsø is the gateway to Arctic Norway.
With an RV rental, you can explore Norway's famed fjords, rugged coastline, majestic mountains and even many of its coastal islands—particularly on the picturesque Atlantic Road and on the spectacular Lofoten Islands.
Poland
A large country in north-central Europe, Poland is somewhat of an underappreciated tourist destination in Europe.
Yet, people who do go on campervan holidays in Poland will discover amazing natural beauty, fascinating historic sites and gorgeous towns. Warsaw, the capital, is a great place to pick up a motorhome rental, while other recommended destinations include the towns of Gdansk and Krakow, the Auschwitz-Birkenau Memorial and Museum, and the Bialowieza and Tatra National Parks.
Portugal
To make the most of your vacation in Portugal, consider renting a motorhome. This gorgeous country in the southwest of the European continent features stunning coasts, quaint villages and vibrant coastal cities, such as Lisbon and Porto.
Portuguese cuisine revolves heavily around fish and seafood, paired with world-class wine. With a motorhome rental, you can drive the spectacular Portuguese coastline and explore the Douro River Valley.
Slovenia
Renting a campervan or motorhome is arguably the best way to enjoy a holiday in Slovenia. With your own wheels, you can explore this compact country in southeastern Europe in one to two weeks.
Pick up your rental vehicle in Ljubljana, one of Europe's greenest capital cities, and drive to breathtaking places like Lake Bled, Lake Bohinj, Triglav National Park and the impressive UNESCO-listed Škocjan Caves.
Spain
Made up of several distinct regions, all boasting their own cultural heritage, Spain is one of the most diverse countries in Europe.
From the Picos de Europa mountains and the Basque Country to the beaches of Andalusia and the Balearic Islands, Spain is a fantastic self-drive holiday destination. Rent a campervan and visit gorgeous historic cities, sunbathe on world-famous beaches and sample mouthwatering cuisine.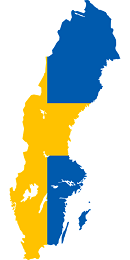 Sweden
When you hire a motorhome in Sweden, you can experience some of Europe's greatest wilderness areas. Sweden is home to vast, pristine forests, thousands of lakes, huge glaciers, towering mountains, hundreds of campgrounds and a seemingly never-ending coastline.
Once you leave major cities like Stockholm and Gothenburg, both of which are worth exploring, you can be amid beautiful natural scenery in no time.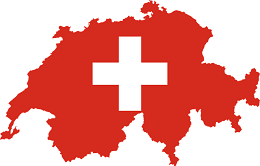 Switzerland
The quintessential alpine country, Switzerland is home to the jagged peaks of the Alps, picturesque mountain meadows, wide valleys and wonderful towns.
You can rent a campervan or motorhome in many major Swiss cities, such as Geneva and Zurich, and discover the natural wonders of one of Europe's most beautiful countries.
United Kingdom
Made up of four separate countries—England, Wales, Scotland and Northern Ireland—the United Kingdom is an amazingly varied destination. It is so diverse, in fact, that you will need several vacations to see all of its highlights.
Wherever you would like to start, you can pick up your motorhome rental in all major cities, from London and Birmingham to Edinburgh, Glasgow and Belfast. Popular road trip destinations include the Lakes District, the Scottish Highlands, the Northern Irish Antrim Coast and Cornwall.
Where to go by campervan hire in Europe
To make your vacation even more memorable, you can hire a campervan or motorhome and explore to your heart's content! All you need to do is book your Europe motorhome rental or campervan hire online and arrange to collect it from any major airport upon arrival. No matter where you go in Europe, there are plenty of holiday parks, caravan parks and camping sites; where you can park your motorhome, campervan, camping car or other recreational vehicle. Now, instead of having to rent a car and book accommodation, you've got it all in one with this convenient option! These camp sites are also usually very well-maintained with handy facilities like restrooms, playgrounds and more.
You can drive your Europe RV rentals across country borders, and see many countries whilst doing a one way rental in Europe. Most European rental agents will have branches in every country including the United Kingdom, France, Italy, Germany and Spain. So you can choose where to start on the continent and either return to the point of origin; or drop your Europe motorhome rental or campervan hire in another location in the same country or another country.
Relax on the beach in sunny Spain, eat your heart out in Italy, explore the myths of Greece or the castles of Germany; fall in love on top of the Eiffel Tower. You'll be amazed at the wide variety of cultures and food as you pass through Europe; yet all countries have in common a rich history of unique art, architecture and royal family bloodlines.
The mild and pleasant coasts and castle-dotted countryside of the British Isles are a great place to get started before heading down to continental Europe and sampling the Mediterranean coast of Spain and tap-dancing to the fiery flamenco; lounging in the Italian Riviera; standing in awe before Roman and Greek ruins and architecture; indulging in French cuisine and haute couture; taking part in the buzzing German Oktoberfest; strolling around Prague's UNESCO-protected city centre; and getting a tan in the sun-dappled coasts of the Balkans, among others.
Europe Scenic Drives
Although many travelers explore Europe by railroad or even plane, we strongly recommend hiring a campervan or motorhome. You can see so much more from the road—not to mention the unlimited freedom you enjoy when you have your own vehicle to sleep in.
To give you a taste of what you can expect when traveling around Europe with an RV, we have gathered some of the continent's best scenic drives in Europe below. From winding Scandinavian mountain roads to glorious coastal drives on islands like Ireland and Iceland, to scenic country roads in popular destinations like Italy, France and England, you can find unforgettable motorhome road trips all over Europe.
Top 25 Scenic Drives in Europe
Imagine meandering your way along a rocky coastline, accompanied by abundant sunshine and able to stop—and sleep—wherever you please. Explore beaches and cliffs, visit fishing villages and sample fresh seafood. Meet welcoming locals, enjoy a beautiful seaside sunset. This is just one example of the many road trip experiences you can have in Europe. And the very description above could apply to places as varied as Scotland, Croatia or Portugal!
This is just to illustrate the sheer number of options you have when it comes to European road trips with a campervan. For many more ideas, check out the suggested scenic drives in Europe below.
Romantic Road, Germany
Originally a medieval trade route linking central and southern Germany, the Romantic Road is now one of Germany's most popular and beautiful driving routes.
The Romantic Road runs for 350 kilometers between the towns of Würzburg and Füssen, mainly through Bavaria. Along the way, you can visit iconic German destinations like Rothenburg ob der Tauer and Augsburg, and the world-famous Neuschwanstein Castle.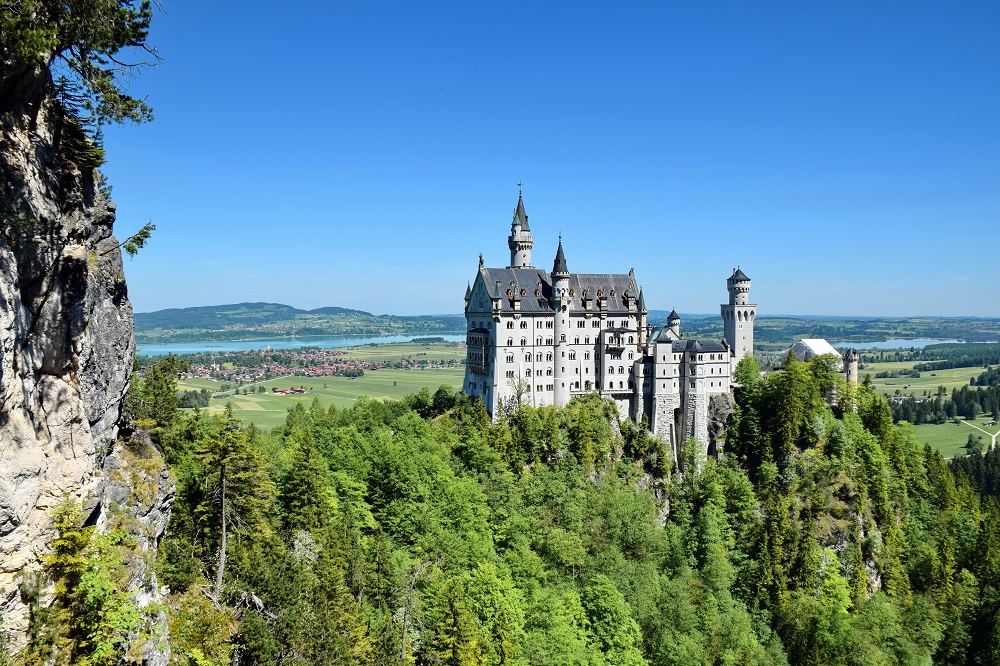 Ring Road, Iceland
One of the greatest campervan road trips anywhere in Europe, and one of the longest in this list, is Iceland's Ring Road. This phenomenal road loops around the entire island, starting and ending in Reykjavik, and connects most of the country's inhabited places.
More than 1,300 kilometers long, the Ring Road takes road trippers to famous attractions like the Jökulsárlón glacier lagoon and waterfalls like Skogafoss and Seljalandsfoss.
Ring of Kerry, Ireland
A 179-kilometer-long circuit around the Kerry Peninsula in southwestern Ireland, the Ring of Kerry is one of the country's classic scenic drives. With a motorhome rental, you get to explore this gorgeous region for as long as you please.
Landmarks en-route are too many to name, but definitely don't miss Ross Castle, Killarney National Park, the Gap of Dunloe and the Derrynane House. Additionally, the UNESCO-listed Skellig Islands are accessible by boat from the Ring of Kerry.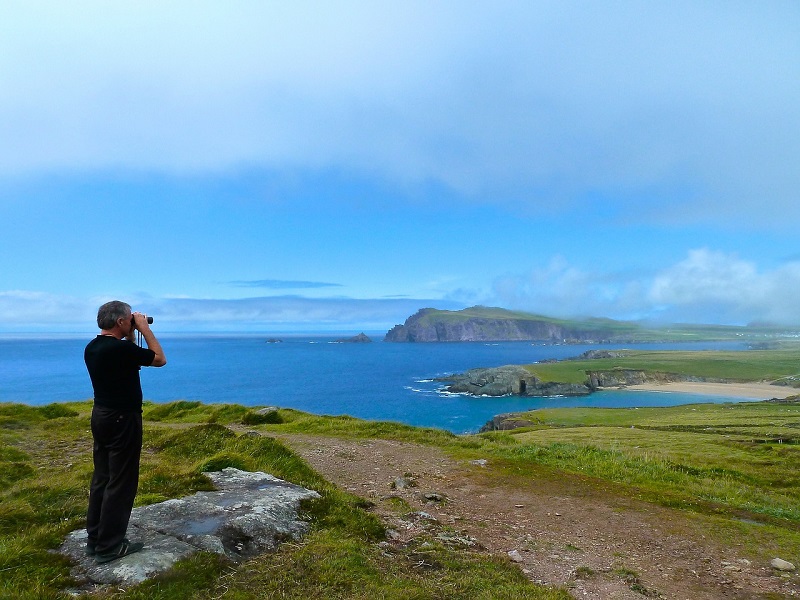 North Coast 500, Scotland
Winding its way for 830 kilometers along the Scottish north coast, the North Coast 500 is one of the best road trips you can do in Europe. It is easily one of the world's greatest coastal drives.
Starting and ending at Inverness Castle, the route links many of the top attractions in the northern Highlands of Scotland. This includes destinations like the ruins of Ardveck Castle and Urquhart Castle, Balnakeil Beach, Wester Ross and John o'Groats.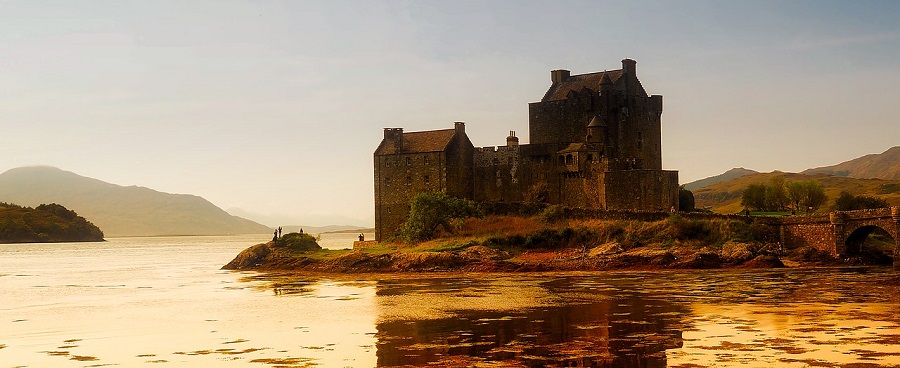 Trollstigen Road, Norway
One of the most famous sections of road in Norway, the Trollstigen—literally Troll's Path—snakes its way up a steep mountainside. The average incline is 10% and there are eleven hairpin bends.
This incredible road links the small towns of Åndalsnes and Valldal in western Norway. Near the top of the pass, there are a car park, a visitor center and viewing platforms overlooking the 320-meter-high Stigfossen waterfall and the winding road below.
Great Dolomite Road, Italy
Running between Bolzano and Cortina d'Ampezzo and across several spectacular mountain passes in the Italian Dolomites, the Great Dolomite Road is one of Italy's top scenic drives.
Drivers can see the jagged peaks that characterize the Dolomites from this road. Along its 110 kilometers, there are many hairpin bends, glorious alpine scenery, quaint villages and historic castles.
Route Napoleon, France
The 325-kilometer Route Napoleon retraces the route taken by Napoleon Bonaparte when he returned from Elba. It runs from the seaside resort of Golfe-Juan to Grenoble, from the French Riviera to the foothills of the Alps.
It is widely regarded as one of the best driving routes in France, taking motorists on an epic journey through the lavender fields and beautiful countryside of Provence.
Loire Valley, France
When you can rent a motorhome in France, one of the best destination you can go to is the Loire Valley. This beautiful lush river valley, which is UNESCO World Heritage Site, is in the heart of France, known as the 'Garden of France'.
The region is famous for its vineyards and magnificent chateaux, as well as historic towns. Highlights on a Loire Valley road trip include the Château de Chambord, the Château d'Amboise and the Château de Chambord, and towns like Tours, Angers and Chinon.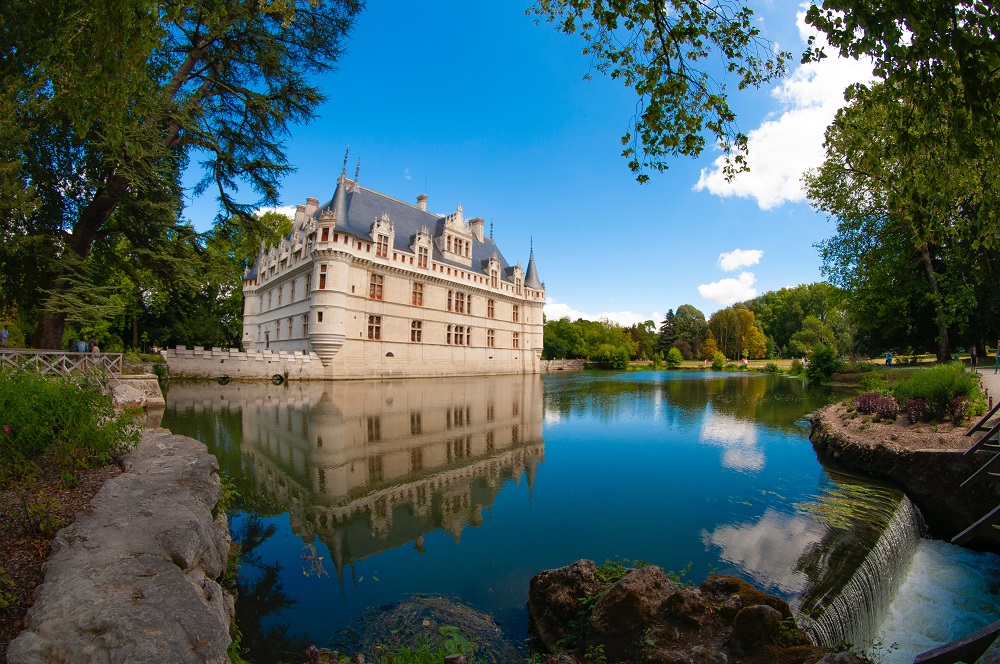 Basque Coast, Spain
On a scenic RV road trip along the stunning Basque Coast, you will drive from San Sebastian to Bilbao, two of the greatest cities in northern Spain.
On the way, you can wonderful coastal villages, see spectacular coastal cliffs and go hiking in the Basque Coast Geopark. In Bilbao, don't miss the world-renowned Guggenheim Museum and the city's culinary scene.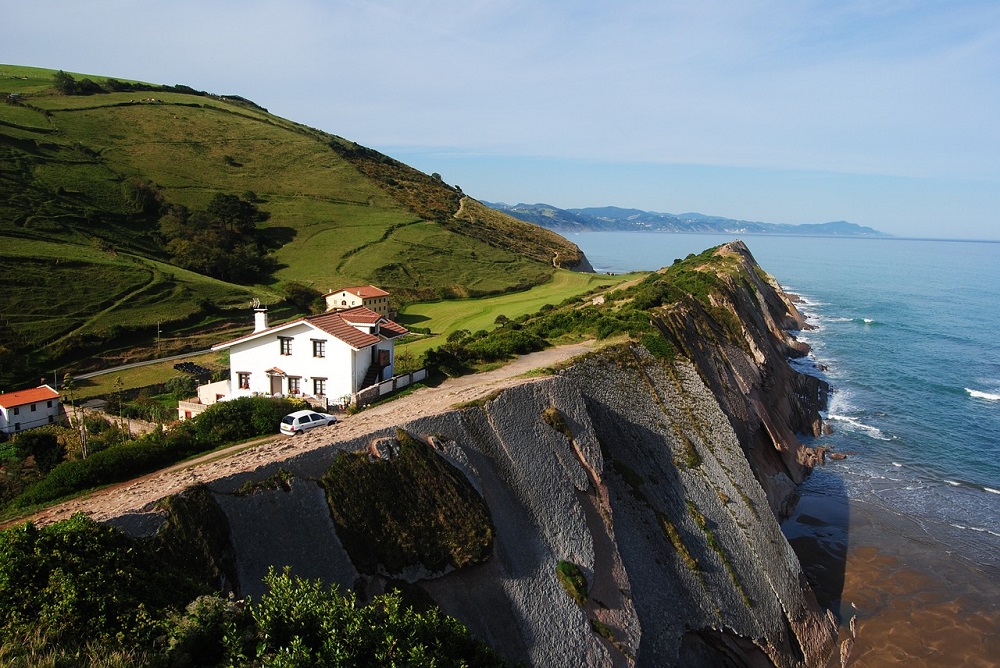 Tuscany, Italy
Often considered to encompass some of the world's most beautiful countryside, Tuscany's rolling hills are home to countless vineyards and olive farms, while gorgeous historic towns will delight lovers of architecture, food and art alike.
Florence, the capital of Tuscany, boasts world-class art museums and landmarks, while other not-to-be-missed destinations include the Leaning Tower of Pisa, medieval architecture in Siena, the walled town of San Gimignano and the glorious landscape of Val d'Orcia.
Amalfi Coast, Italy
Arguably one of Europe's most picturesque stretches of coastline, the Amalfi Coast in southwestern Italy attracts thousands of visitors—many of whom rent a campervan—every year.
A UNESCO World Heritage Site, this is a breathtaking area of coastal hills and cliffs, lemon farms and beautiful historic villages. There is only one road along the Amalfi Coast: the 40-kilometer-long Strada Statale 163 between Vietri sul Mare and Positano. The nearest major city is Naples.
Fairy Tale Road, Germany
Germany's amazing Fairy Tale Road runs for 600 kilometers from Hanau to Bremen, winding its way through the German heartland. As its name implies, attractions along the way are focused heavily on historic fairy tales, particularly those written by the Brothers Grimm.
When you rent a motorhome in Germany, you can visit the places where the brothers lived and worked, as well as those connected to many of their fairy tales. Examples include Alsberg (House of Little Red Riding Hood), Bad Wildungen (Snow White Museum), Sababurg Castle (Sleeping Beauty Castle), Hamelin (Pied Piper) and Bremen (the Town Musicians).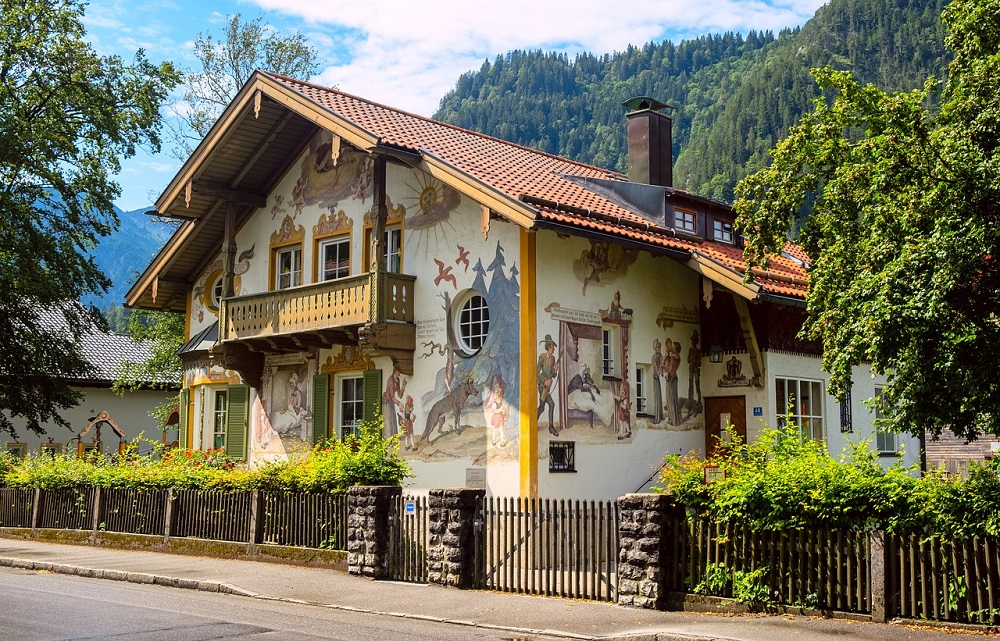 Catalonia, Spain
An autonomous region in northeastern Spain, Catalonia is famous for the Pyrenees Mountains, the Costa Brava beaches, Barcelona and Girona. Barcelona is the region's main city, a great place to pick up your motorhome rental.
Explore the city's renowned architecture—the Sagrada Familia and Park Güell—before heading out and visiting attractions along the Cistercian Route between Tarragona and Lleida, which include monasteries, ancient villages, superb Catalan restaurants and wineries.
Douro Valley, Portugal
One of the longest rivers on the Iberian Peninsula, the Douro River cuts through northern Portugal toward its mouth in Porto. The Douro Valley is known around the world for its amazing vineyards and beautiful scenery.
This road trip starts—naturally—in Porto, taking you to beautiful countryside, villages and wineries until you reach the International Douro Natural Park, where the river forms the border between Portugal and Spain.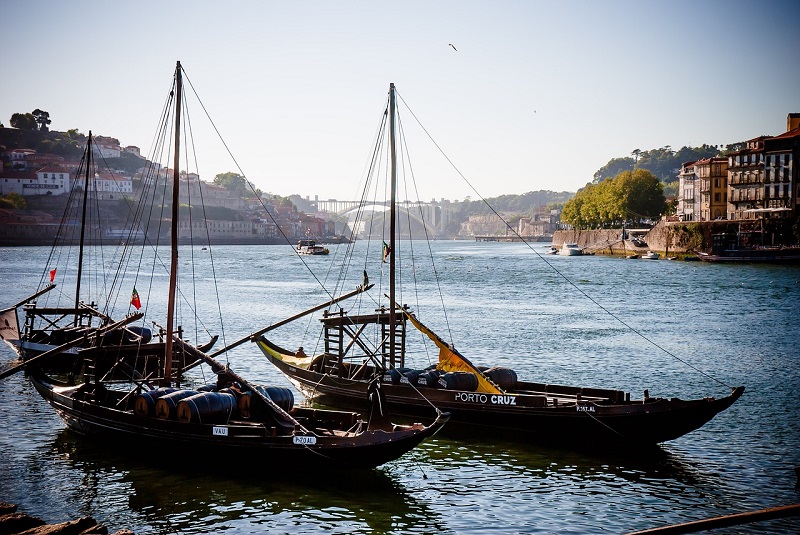 Loch Lomond to Glencoe, Scotland
Regarded by many as the greatest scenic drive in the U.K., the route from Loch Lomond to Glencoe takes you from the Scottish Lowlands to the Highlands. The route starts just north of Glasgow, an excellent place to pick up a campervan rental, and features some of Scotland most magnificent scenery.
Major highlights on the way are Loch Lomond and the Trossachs National Park, ancient ruins, quaint villages and the majestic landscapes of Glencoe, Scotland's most beautiful valley.
Algarve Coast, Portugal
The Algarve Coast in southern Portugal is one of the country's most popular destinations. Characterized by rock formations, coastal cliffs, sea stacks, sandy beaches and perpetually amazing weather, it is a fantastic place to explore with an RV.
Suggested places to rent a motorhome are Lisbon or Faro, both home to an international airport.
Causeway Coastal Route, Ireland
Snaking its way along the stunning coast of Northern Ireland, the Causeway Coastal Route links Belfast and Derry/Londonderry. The total length of this amazing drive varies depending on the detours you take, but generally ranges between 250 and 300 kilometers.
Attractions are plentiful, including such famous ones as the Gobbins Cliff Walk, Carrick-a-Rede Rope Bridge, Glenarm Castle, the Giant's Causeway, the Dunluce Castle ruins and the Old Bushmills Distillery.
Croatian Coast, Croatia
There are numerous scenic coastal drives all around Europe, but when it comes to architectural beauty combined with sun-soaked beaches, few compare to the Croatian Coast.
Running from the peninsula of Istria in the north to the world-renowned town of Dubrovnik in the south, the Croatian Coast route itinerary includes several UNESCO World Heritage Sites, stunning historic cities, national parks, beautiful Dalmatian islands and too many beaches to count.
Atlantic Road, Norway
By far the shortest route in this list of Europe's best scenic drives, the Atlantic Road in western Norway is still among the most spectacular. About 8.5 kilometers long, this route is an architectural masterpiece of seven picturesque bridges that connect several small islands.
Also known as the "Road in the Ocean", it offers plenty of recreational opportunities, from boating and fishing to hiking and wildlife viewing.
Estoril Coast, Portugal
Another one of the top scenic drives in Portugal, the Estoril Coast and Sintra Drive route is a road trip adventure of about 100 kilometers. You can do this in just a few hours, but we recommend dedicating several days to this beautiful region.
Lisbon, the Portuguese capital, is the perfect starting point and RV rental pick-up location for this drive. Popular stops on the way are Belém, Estoril, Cascais, Cabo Roca and—especially—Sintra.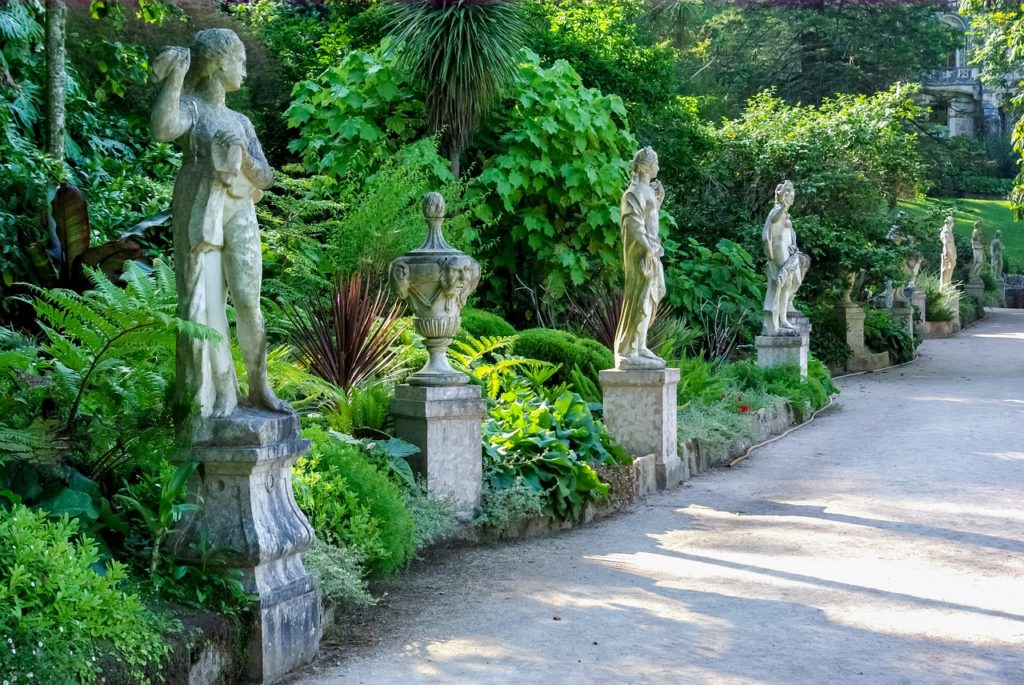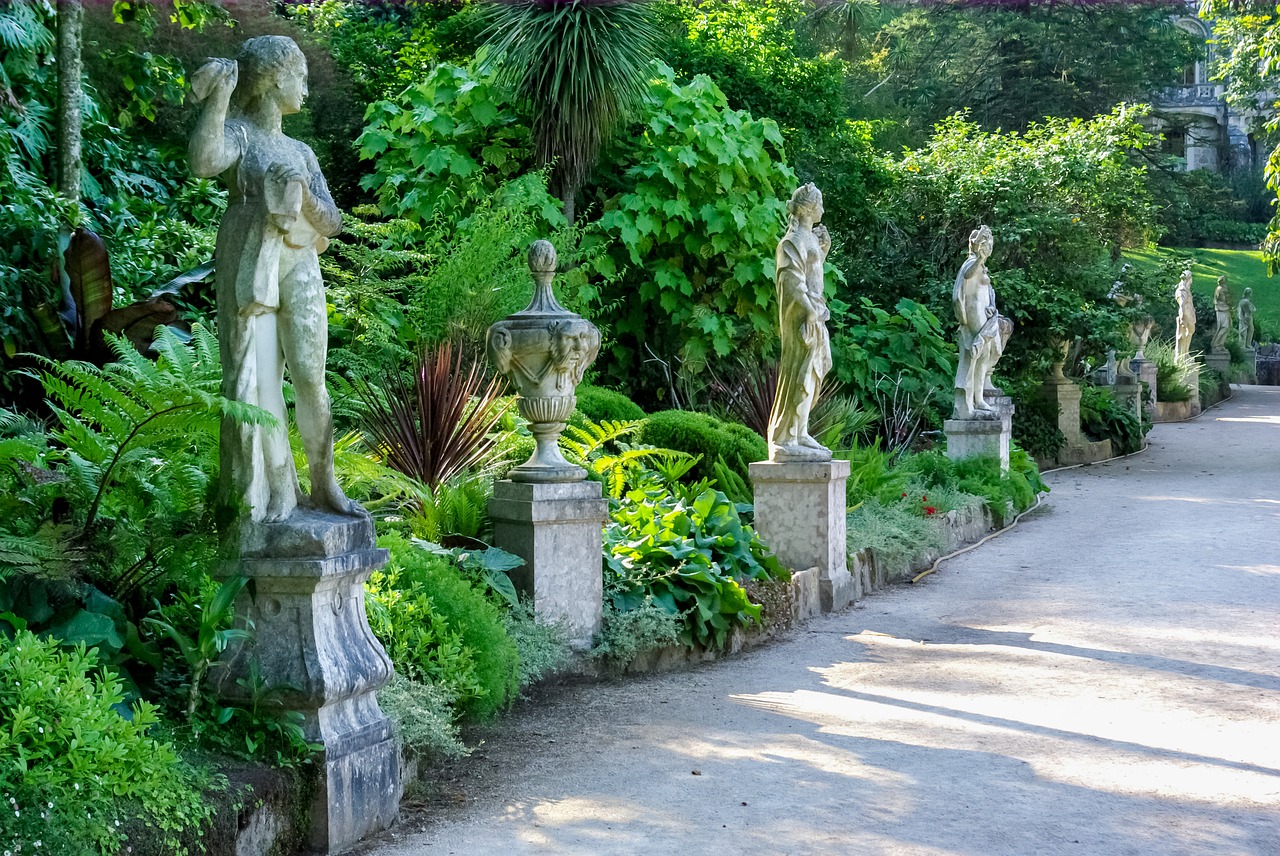 Stelvio Pass, Italy
Zigzagging for approximately 50 kilometers up northern Italy's Ortler Alps, the Stelvio Pass is the highest paved mountain pass in the eastern Alps. It is the second-highest pass in the entire Alps region.
Thanks to more than 45 hairpin bends, it is a dramatic and exciting drive, popular among motorists and cyclists alike. It is often included in lists featuring the greatest driving roads in the world.
Col de Turini, France
The Col de Turini, located near Nice in the southeastern corner of France, is a spectacular mountain pass in the Alps. It has many hairpin turns, which makes driving this road both challenging and thrilling.
These hairpin bends combined with its amazing scenery makes it a popular road for scenic drives, as well as for car and bicycle racing.
Cotswolds, England
Home to some of England's most famous historic homes, honey-colored stone houses and medieval villages, the Cotswolds is a beautiful region for a multi-day campervan road trip. Its wonderful rolling hills attracts thousands of visitors each year—both cyclists and car travelers.
Popular towns to visit include Stow-on-the-Wold, Bibury, Bourton-on-the-Water and Castle Combe. Historic attractions you should not miss are majestic Blenheim Palace, Gloucester Cathedral and the Roman Baths and Museum in Bath.
Lake District, England
A region and a national park in northwestern England, the Lake District is one of the country's best known natural destinations. Home to mountains, hills, valley and—well—lakes, it is a superb place for outdoor recreation and extended road trips.
A UNESCO World Heritage Site, this is where you can find both England's highest peak (Scafell Pike), deepest lake (Wast Water) and largest lake (Windermere). There are numerous campgrounds to stay, as well as quaint local towns to visit.
Snowdonia, Wales
Wales' largest national park, Snowdonia is home to Mount Snowdon, the highest mountain in the U.K. outside of Scotland, as well as several other tall summits.
This region is an outdoor adventurer's paradise, a place of wild mountain ranges, wide valleys, shimmering lakes and even a section of coastline. Campgrounds abound in Snowdonia National Park, too, making this a fantastic motorhome road trip destination in the U.K.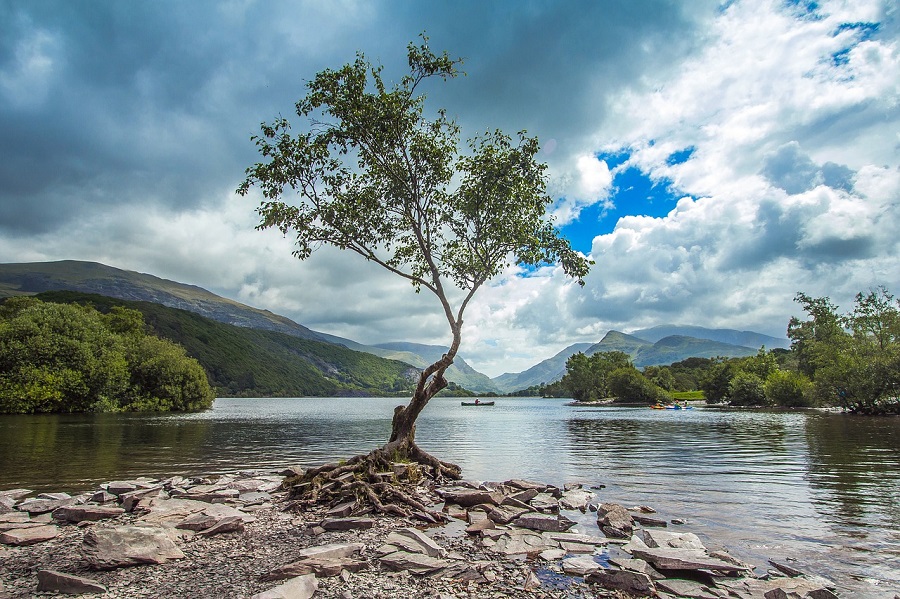 Before you travel by campervan rental:
The rules of the road vary from country to country – including what side of the road people drive on. In Europe most countries drive on the right hand side of the road, except the United Kingdom and Ireland, that drive on the left hand side of the road. Road rules can change, so make sure you check the local requirements before entering a country. For example in Germany, there are no speed limits on highways and they take obstructing the traffic very seriously!
All countries have strict alcohol limits, so make sure you get the name of a local taxi company if you intend to consume alcohol and are out of walking distance to your motorhome hire. You should also note that the legal drinking age is not the same across the continent.
To hire a recreational vehicle of any kind in Europe, you must hold a current drivers license. You may also need to carry an International Drivers Permit, which is written in multiple languages.
At the end of your trip you can choose to return your campervan or motorhome hire to a European rental agent branch located at an international airport, allowing you to make the entire trip in comfort and at your own pace.
FAQ for RV Rental in Europe
Can you rent an RV in Europe?
Yes, Go 4 Motorhome Rental has RV rentals available to book in 20 countries throughout Europe, including Croatia, Slovenia, Poland, Scandinavia and the Baltic states, as well as the United Kingdom and all the main countries in Western Europe.

With depots at all major international airports, as well as many smaller locations and cities one-way rentals are available between cities in each European country, as well as between countries.
How much does it cost to rent an RV in Europe?
Rates for motorhome rental or campervan hire in Europe vary widely, depending on the time of year, country you are hiring in, as well as the size of vehicle and facilities onboard.

Prices tend to be highest over the European summer (June to August) and school holidays periods, so booking for off-peak times in Spring (March to May) and Autumn/Fall (September to November) give good savings, with cheapest rates over the winter season (December to February).
Do I need a special license to drive a motorhome in Europe?
In the European Union, a standard unrestricted or full car drivers license is all that is required to drive a motorhome rental. EU car licenses allow you to drive a vehicle up to 3,500 kg or 3.5 tonnes, which is sufficient for most RV rentals in Europe.

If you are using a drivers license from a country outside Europe, some European countries will accept a standard car license for up to 3 months, other countries require you to obtain an International Drivers Permit (IDP) from your home country. If you intend driving through several countries, then we recommend always getting an IDP. Should you be only going to one country, then you have the option of checking with your country's consul in the country you are visiting.

IDP's are usually easily obtained from the Automobile Association in your country or state.

Standard car licenses from the US, Canada, Australia and New Zealand are normally fine for all motorhome rentals in Europe, car licenses from India do have a maximum weight limit of 2,500 kg or 2.5 tonnes, so drivers from India will need to check with the RV rental company in Europe to see if their license is valid.

Most RV rentals in Europe have manual transmission, so if you have a driver's license that only allows you to drive an automatic transmission vehicle, then this will only be valid for auto RVs.
What are RVs called in Europe?
The terms used for RVs in Europe do vary depending on the country you are in; however, they are usually referred to as motorhomes, campervans, camping cars or autocaravans (autocaravanas). Roads in Europe are often narrower than in the USA, so rental vehicles tend to be more compact than the large RVs in the US and Canada. Motorhome rentals also do not have slide outs available in Europe.
How old do you have to be to hire a motorhome in Europe?
The minimum age to rent a motorhome in Europe varies from 21 to 25 years for most RV rental companies. There may be insurance surcharges for drivers under 25 years of age. Some companies may also have a maximum age.

When you use the search box at the top of the page, with a standard age of 25-70 years. If you are older or younger than that, then there is an option to add the drivers age, this will then bring up only the campervan rentals suitable for that driver.
Can I hire a campervan with automatic transmission in Europe?
Most campervan rental and motorhome hire vehicles in Europe have manual transmission. However, there are a few companies that have some automatic vehicles. When you search there are options to show only automatic or manual transmission vehicles in the search results.
Is freedom camping allowed in Europe?
In most countries in Europe free camping, boondocking or wild camping is actively discouraged when you are using a tent. However, in Europe there are plenty of free camper stops available, if you have a fully self-contained motorhome rental with shower and toilet, cooking facilities, fresh and wastewater tanks. You must also be able to sleep inside the vehicle, and not in a roof-top tent or outside awning.

The free camper stops are often easier to find than the commercial RV campsites and campgrounds; as you can often find them in town centres, beaches, country locations and even in some National Parks. Some even have powered hook-ups, freshwater and grey water dump points. Some camper stops may have restrictions as to how long you can stay, usually 48 hours, other campsites have no limit to the time you stay there.
Am I allowed to take my pet?
Some RV rentals in Europe allow pets in their vehicles, other motorhome rental companies do not. Also you need to consider the size of your favourite pooch, if your dog is very active or large, then it is probably a good idea to leave your Saint Bernard or Great Dane at home!

If you do a search at the top of the page, there is an option to show hire companies that allow pets to be included.
Do I need a visa to visit Europe?
The visa requirements for Europe vary depending on whether you are visiting the countries in the Schengen Area, or countries outside the Schengen Area. Not all countries in the European Union (EU) are part of the Schengen Area.

There are also some countries that are outside the EU, such as Switzerland that are included as part of the Schengen Area. For those in the Schengen Area, all you need is one visa to visit all Schengen Area countries.

The countries in Europe that are not part of the Schengen Area, change as countries gain entry to the EU, or depart the EU. Currently these countries include the United Kingdom, Ireland and Croatia; all of which have their own rules.