Ireland Motorhome Rental & Campervan Hire
Compare RV Rental and Campervan Hire in Eire
Home to ancient ruins, majestic castles, vibrant pubs, shimmering lakes and wild coasts, Ireland (Eire) is one of the greatest road trip destinations in Europe. With an Ireland motorhome rental or campervan hire, you can easily explore the entire island, which is small enough to be covered in about two weeks.
So, if you are in the process of planning your perfect self-drive motorhome holiday in Ireland, you have come to the right place. On this information-packed page, you will find everything you need to know about renting a motorhome or campervan in Ireland. From the types of vehicles you can hire and the most popular Irish RV rental companies to the top destinations and recommended road trips, this page has it all.
Whether you are visiting Dublin and want to go for a weekend trip, or dreaming of an all-out road trip around the whole Emerald Isle, we are here to help you make your trip a success.
Ireland is a small island divided into two countries; the Republic of Ireland comprises most of the landmass, with the northern quarter – Northern Ireland – being a part of the United Kingdom. You can book your motorhome rental, or campervan hire online to pick up in Irelands major cities of Belfast and Dublin, including the option to collect your hire recreational vehicle (RV) of choice directly at the airport.

Types of Vehicle
As you will see below, there are several different options to rent a motorhome in Ireland. Depending on your own desires, needs and wants, you can choose between everything from camper cars, hitop campers and minivans to campervans and large RVs.
The smaller vehicles are ideal for couples and a small groups of adventure-minded friends, while the larger motorhomes in Ireland are popular among families and people looking for some more space and luxury. Whatever RV hire in Ireland you are after, we guarantee that we can help you find it.
Motorhome
Known as RVs in America, motorhome rentals are the largest types of "homes on wheels" you can rent in Ireland. These large vehicles have a driving cabin and a separate living area, which includes a seating area, kitchen, bedroom, bathroom and sometimes more.
They range in length from 20 to 24 feet, which makes the driving experience a bit different from driving a smaller van or car. These vehicles have comfortable space for 2 to 7 adults, depending on their size.
General Information on Motorhome Rental Vehicles in Ireland
Length: 20 to 24 feet
Sleep up to: 2 adults (small RV's) to 7 adults (large RV's)
Shower/Toilet: Yes
Cooktop: Gas – 2 or 3 hobs
Fridge/Freezer: 80 to 150 litre
Transmission: Manual and Auto
Awning: Sometimes
Campervan
Thanks to its great road and relatively small size, campervan holidays in Ireland are an extremely popular way to explore this island country. Campervans are basically large vans, of which the back has been converted into a living space.
An Irish campervan hire typically offers plenty of space for 2 adults, which makes them ideal for couples. They usually also have a toilet and/or shower, a cooktop and fridge/freezer.
General Information on Campervan Rental Vehicles in Ireland
Length: 18 feet (5.4m)
Sleep up to: 2 adults
Shower/Toilet: Yes
Cooktop: Gas – 2 hobs
Fridge/Freezer: 60 litre
Transmission: Manual
Awning: No
Hitop Campervan
A popular Ireland RV rental option among budget travelers, hitop campers are smaller than the campervans above, yet still offer many comforts and luxuries on the road. They come with a cooktop and fridge/freezer, but don't have a toilet or shower.
Their small size and fuel-efficiency makes them a fantastic option for independent travelers who don't want to spend large amounts of money on RV rentals in Ireland, but still want to have the "Ireland campervan experience."
General Information on Hitop Rental Vehicles in Ireland
Length: 18 feet (5.4m)
Sleep up to: 4 adults
Shower/Toilet: No
Cooktop: Gas – 2 hobs
Fridge/Freezer: 40 litre
Transmission: Manual
Awning: No
Poptop Campervan
As their name suggests, poptop campervans have a rooftop that can be raised—or "popped up." What makes this kind of RV so attractive is that, although they're of similar (or even shorter) length than regular campervans, all their back space is a living space. When parked, the raised rooftop is where the bed is, which provides a lot more space underneath.
Just like hitop campervans, poptop campervans don't have a toilet or shower, but do come with a cooktop and fridge/freezer. They are perfect for people who want a cheap campervan hire in Ireland.
General Information on Poptop Rental Vehicles in Ireland
Length: 16 feet (5m)
Sleep up to: 2 adults
Shower/Toilet: No
Cooktop: Gas – 2 hobs
Fridge/Freezer: 40 litre
Awning: No
Minivan
A minivan is different from a typical van because they are usually (or can be) outfitted with seats in the back, while vans usually don't. Minivans for camping are essentially large cars with room in the back for storage and sleeping.
They don't feature toilets or showers, but most minivan rentals in Ireland come with a small cooktop and even a fridge/freezer.
General Information on Minivan Rental Vehicles in Ireland
Length: 16 to 18 feet (5 to 5.4m)
Sleeps: 2 to 4 adults
Shower/Toilet: No
Cooktop: Gas – 1 or 2 hobs
Fridge/Freezer: 20-40 litre
Transmission: Manual and Auto
Awning: Sometimes
Camper Car
A camper car is exactly what you think it is: a car turned into a camper. These are often station wagons, but can also be smaller cars. Depending on the size of the car, some have a double bed in the back, while others require you to pitch a tent but do have a cooktop and a cooler.
They are a great option for short camping road trips in Ireland since they come with basic camping gear like cooking equipment and a sleeping setup.
General Information on Camper Car Rental Vehicles in Ireland
Length: 16 feet (5m)
Sleeps: 2 adults
Shower/Toilet: No
Cooktop: Gas – 2 hobs
Fridge/Freezer: Cooler only 10 litre
Transmission: Manual
Awning: Yes
Main Motorhome Rental Companies in Ireland
A handful of companies dominate the Irish motorhome rental market. They are all different, specializing in one or more types of RV rentals, and can accommodate a variety of travelers.
From Dublin, Limerick and Cork to Belfast, Ireland is small enough to make all of its major cities a good starting point for road trips. Wherever you decide to start from, Ireland's winding country roads, coastal drives and mountain passes are within easy reach.
Just imagine cruising along the meandering coastline of County Kerry, or perhaps you would like to explore the lakes of Connemara. Weekend trips from Dublin can take you to historic Glendalough or beautiful Kilkenny.
From Belfast, you can explore Northern Ireland's fascinating history and spectacular nature, including the world-famous Giant's Causeway. Your options, in other words, are plentiful. And—we can't stress this enough—you can see the entire island all in just a couple of weeks with an Ireland motorhome hire! If you want to see a whole country in the timespan of the average vacation, Ireland is a phenomenal place to visit.

Anywhere Campers Ireland
Europe's only one-way campervan rental company, Anywhere Campers also offers campervan hire in Ireland. This is a superb choice if you want to go on a cross-country drive or an extended road trip.
What sets this particular company apart from essentially all of its competitors is that you can rent a motorhome wherever you are. As their name implies, they allow you to hire a campervan anywhere—literally. Anywhere Campers will bring your vehicle to you.
Their fleet consists of 50+ Adria Matrix PLUS motorhomes, one of Europe's most respected motorhome manufacturers. All motorhomes are fully equipped and feature everything from kitchen equipment and bedding to a barbecue and even mountain bikes (complete with bike rack).
Anywhere Campers Rental Vehicles:
Motorhomes: up to 4 adults + 1 child
0-2 years old
Auto & Manual

McRent Ireland
The largest motorhome rental company in Europe, McRent offers both motorhome and campervan rentals in Ireland. You can pick up your McRent RV in the Irish capital, Dublin, or in Limerick. Both locations are excellent starting points for road trips around the Emerald Isle.
Their large RV fleet consists of Dethleffs and Sunlight vehicles and you can choose from four different types. Their practical Urban Plus Campervan has room for two adults and is great for adventurous couples, as is the Compact Plus Motorhome. The Family Standard and Family Plus Motorhomes, on the other hand, are ideal for families and can fit respectively four adults and four adults and two kids.
McRent Ireland RV Rentals:
Campervan: maximum 4 adults
Motorhome: 2 adults to 4 adults + 2 children
0-4 years old
Manual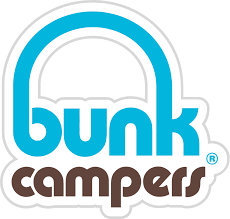 Bunk Campers Ireland
Bunk Campers is the only company that offers Ireland RV rentals in both Dublin and Belfast, the island's two capitals. Conveniently, those are also the cities with largest and most connected airports.
Built by Weinsberg in Germany, the Bunk Campers Ireland fleet caters to all kinds of travelers. Road trippers on a budget can rent the Roadie. If you want to explore Ireland's narrow country roads, get yourself a camper car.
For something bigger and more luxurious, there are campervans and motorhomes for up to six people. Additionally, there are both hitop and poptop campers, as well as minivans for rent in Ireland with Bunk Campers.
Bunk Campers Rental Vehicles:
Minivan: up to 2 adults
Poptop: up to 2 adults
Hitop: up to 4 adults
Campervan: up to 2 adults
Motorhome: 2 to 6 adults
0-3 years old
Manual
Spaceships Ireland
Spaceships Ireland has a depot in Garlow Cross, which is about an hour by bus from Dublin Airport or central Dublin. This location makes it a perfect place to start a road trip to any corner of the island. There is great access to Galway and Limerick, to Cork and to Northern Ireland.
Whether you are looking for a small manoeuvrable camper car or a spacious motorhome, you can rent it from Spaceships Ireland. So, no matter if you are planning a weekend outing or an extended road trip on the epic Wild Atlantic Way, Spaceships has the ideal RV for you.
Spaceships Ireland Rental Vehicles:
Camper Car: maximum 2 adults
Minivan: 2 to 4 adults
Motorhome: 5 to 7 adults
0-3 years old
Manual & Auto
Ireland Motorhome Rental & Campervan Hire Locations
Wherever you are on the Emerald Isle, you can usually find an Ireland motorhome rental near you. Most of the major cities have RV and/or campervan rental depots, allowing you to explore the region more intensively. Below, you can see the top RV rental locations in Ireland, from Dublin and Belfast to County Limerick and County Clare.
Dublin
The capital of the Republic of Ireland, Dublin is at the mouth of the River Liffey on the Irish East Coast. Its roots going back as far as the time of the Gaels, the city was also an important location to the Viking and Normans. As the country's main city, there is a major international airport, as well as several offices where you can hire a motorhome to visit Ireland.
In the city itself, you will find numerous historic landmarks, vibrant pubs and restaurants, great museums and fine urban parks. Don't miss the Guinness Storehouse, Trinity College and the Book of Kells, Christ Church Cathedral, Temple Bar and Dublin Castle.
Top 5 Places to Visit Nearby:
Malahide Castle & Gardens: A quick drive north of Dublin, the Malahide Castle and Gardens are a popular day trip destination. This impressive 12th-century castle is open to the public, as are its 260 acres of verdant parklands.
Wicklow Mountains: One of the most beautiful natural destinations near Dublin, the Wicklow Mountains are the largest upland region in Ireland. Go for an RV road trip from Dublin and explore barren hills, gorgeous meadows, shimmering lakes and historic villages.
Newgrange & Hill of Tara: A UNESCO World Heritage Site, Newgrange is a 5,000-year-old prehistoric monument and tomb. Older than the Egyptian pyramids and Stonehenge, it is famous for the Winter Solstice, which illuminates its inner chamber.
Kilkenny: The small city of Kilkenny is a beautiful drive southwest of Dublin. Filled with medieval features, its main attractions are massive Kilkenny Castle, St. Canice's Cathedral and Round Tower, centuries-old cobbled alleyways, traditional crafts shops, a couple of breweries and many pubs.
Trinity College: One of Dublin's star attractions, Trinity College is a historic university in the heart of the city. It boasts beautiful stone architecture, but its premier highlight is the Book of Kells, a 1,000-year-old illustrated religious manuscript and one of Ireland's national treasures.
Top Ireland Motorhome Rentals in Dublin: Anywhere Campers, Bunk Campers Dublin, Causeway Campers, McRent Ireland, Spaceships UK
County Clare
A sparsely populated county on the central-west coast of Ireland, County Clare is home to some of the country's top tourist attractions and scenic drives. Its landscapes vary from undulating countryside and rock-strewn wildernesses to magnificent cliffs and coasts.
This is the location of the renowned Cliffs of Moher, arguably Ireland's most popular natural destination, while The Burren is a huge expanse of rocks dotted with ancient Stone Age sites and centuries-old churches. Towns like Doolin and Ennis are hubs of trad music. Shannon is home to a popular airport in western Ireland and a great place to start your Ireland motorhome road trip. Nearby Bunratty Castle hosts medieval-style banquets.
Top 5 Places to Visit in County Clare:
Cliffs of Moher: The majestic Cliffs of Moher are one of Ireland's top attractions. Soaring 120 to 214 meters above the Atlantic Ocean and 14 kilometers long, they offer breathtaking coastal views. Walking paths parallel the cliffs, while the visitor center is noteworthy for its eco-friendliness.
Bunratty Castle: One of the most historic castles on the Irish West Coast, Bunratty Castle & Folk Park dates from the 15th century, but is most famous for its medieval banquets and open-air museum. If you want to immerse yourself in life in medieval Ireland on your RV trip, this would be the place to do that.
The Burren: A vast expanse of rocky wilderness, The Burren is home to caves and cliffs, striking rock formations, historic stone buildings and archaeological sites. Top attractions include the town of Kilfenora, the Aillwee Cave and the Caherconnell Stone Fort.
Aillwee & Doolin Caves: Located in The Burren, the Aillwee and Doolin Caves are excellent examples of the amazing rocky features that characterize this region in County Clare. Both caves are open to the public and can be explored.
Scattery Island: Situated in the Shannon Estuary, Scattery Island is a historic, now-uninhabited island. It is home to an Irish round tower, a 6th-century monastery and a lighthouse. Ferries to the island depart from Kilrush.
Shannon Airport Motorhome Rental: McRent Ireland
County Limerick
County Limerick is just south of County Clare on the Irish West Coast. Its main city is eponymous Limerick, which is home to the King John's Castle, dating from the 13th century. History lovers might also want to visit the Hunt Museum and its huge collection of antiquities and artworks.
Elsewhere in County Limerick, popular attractions such as the Ballyhoura Mountains, Lough Gur, Glenstal Abbey and the Grange Stone Circle are within easy reach when you rent a campervan in Ireland.
Top 5 Places to Visit in County Limerick:
King John's Castle: Located on King's Island along the River Shannon, 13th-century King John's Castle is the star attraction in the city of Limerick. Open to visitors, it provides a great insight into local life during the past 800 years.
St Mary's Cathedral: Founded in 1168, the St. Mary's Cathedral is a popular tourist sight in Limerick. It is one of the oldest buildings in the city, a place of worship and open to the public.
Grange Stone Circle & Lough Gur: A horseshoe-shaped lake in the heart of County Limerick, Lough Gur is a beautiful lake and one of Ireland's greatest archaeological sites. Inhabited for over 5,000 years, the area is home to several megalithic sites, especially the Grange Stone Circle.
Glenstal Abbey: Home to a community of practising St Benedict monk, the Glenstal Abbey is a Benedictine abbey in and next to Glenstal Castle. Its grounds encompass woodlands, lakes, a walled and terraced garden, and a church.
Adare Village & Manor: Famous for being one of the most picturesque towns in Ireland, Adare is southwest of Limerick. The town is home to beautiful, historic colored houses, as well as ancient stone walls and thatched cottages.
Limerick City
Limerick is the largest city in and namesake of County Limerick. This medieval city sites on the banks of the River Shannon, while its historic heart is on King's Island.
Beautiful stone architecture characterizes Limerick City, particularly King John's Castle, St. Mary's Cathedral and St John's Cathedral. Other major landmarks are the Limerick City Museum and the phenomenal Hunt Museum.
Thanks to its location on the border of County Limerick and County Clare, and its McRent Ireland motorhome rental office, the city is a great base for road trips along the Irish West Coast.
Limerick RV Rental Brands: McRent Ireland
County Kerry
Located in the southwestern corner of Ireland, County Kerry is known for its spectacular scenery, rugged coastline, wild mountains, moorlands and historic sites. This is the location of two of Ireland's greatest road trip destinations—the Ring of Kerry and the Dingle Peninsula.
Especially the Ring of Kerry, popular among cyclists, hikers and RV travelers alike, is noteworthy for its diversity and magnificent attractions. Those include Killarney National Park, Ross Castle, Derrynane House (the home of Daniel O'Connell), the Gap of Dunloe and the Cahersiveen Heritage Center.
Additionally, County Kerry is also home to the famed island of Skellig Michael, a UNESCO World Heritage Site home to an a beautifully preserved ancient monastic settlement, as well as wildlife like puffins and seals.
Top 5 Places to Visit in Conty Kerry:
Ring of Kerry: A 179-kilometer scenic route around the Kerry Peninsula, the Ring of Kerry ranks as one of Ireland's greatest drives. It runs through charming villages and rugged mountains, along lakes and coastline, past historic buildings and ancient castles.
Killarney National Park: The first national park ever established in Ireland, Killarney National Park is a major attraction on the Ring of Kerry. It is home to numerous attractions, most notably the Lakes of Killarney, Ross Castle, vast tracts of native forests, and Ireland's only herd of red deer.
Dingle Peninsula: The northernmost of County Kerry's main peninsulas, the Dingle Peninsula is the location of Dunmore Head, the westernmost point in Ireland. It is a home to a scenic route, the 15th-century Rahinnane Castle and stunning coastlines.
Slea Head Drive: The scenic Slea Head Drive loops around the western tip of the Dingle Peninsula. It is part of the Wild Atlantic Way, one of Ireland's greatest campervan rental adventures.
Great Skellig: Also known as Skellig Michael, Great Skellig is majestic crag about 12 kilometers from County Kerry's Iveragh Peninsula. A UNESCO World Heritage Site, it is home to an ancient Gaelic monastic settlement dating from the 6th century, complete with tower house, stone staircases, stone huts and a monks graveyards.
Kerry Airport
Also referred to as Farranfore Airport, Kerry Airport is a small international airport that serves County Kerry and southwestern Ireland. It is only about 13 kilometers north of the fantastic Ring of Kerry, while the presence of a McRent Ireland RV rental depot makes it even more attractive to road trippers.
Kerry RV Rental Brands: McRent Ireland
Northern Ireland
Part of the United Kingdom, Northern Ireland is a region in the northeast of the Irish island. It shares an international border with the Republic of Ireland, which is often referred to simply as Ireland. Northern Ireland's scenery and attractions are similar to the rest of Ireland's, consisting of beautiful mountains, hills, coasts and countryside, ancient castles, lively pubs and historic towns.
Belfast is the capital of Northern Ireland, a bustling city with a turbulent and fascinating history, while Derry/Londonderry is another historic city worth visiting.
Other touristic highlights range from the Bushmills Distillery and Dunluce Castle to the Carrick-a-Rede Rope Bridge and the world-famous Giant's Causeway. The Dark Hedges, on the other hand, are a famous Game of Thrones filming location. With a motorhome hire in Northern Ireland, all these attractions are just a scenic drive away.
County Antrim
Named after the town of Antrim, County Antrim is a county in the northeastern part of Northern Ireland. It is home to Belfast, the region's capital, as well as many other top attractions. On an campervan road trip in County Antrim, you get to visit such iconic places as the Giant's Causeway, the rugged landscapes of the Glens of Antrim, picture-perfect Dunluce Castle, and the Dark Hedges.
Top 5 Places to Visit in County Antrim:
Giant's Causeway: Northern Ireland's only UNESCO World Heritage Site, the Giant's Causeway is a spectacular area of tens of thousands of hexagonal basalt columns, which form a huge stairway into the sea. It is one of the most popular tourist sites in Northern Ireland, and one of top natural wonders in the United Kingdom.
Carrick-a-Rede Rope Bridge: A popular photo location on the glorious Antrim Coast, the Carrick-a-Rede Rope Bridge near Ballintoy connects the Northern Ireland mainland to the small islet of Carrickarede. About 20 meters long and soaring 30 meters above the rocks and water below, this bridge is a must-visit destination when exploring Northern Ireland with a motorhome.
Glens of Antrim: Made up of nine glens (valleys), the Glens of Antrim are a place of amazing natural beauty. Extending from the Antrim Plateau down to the Antrim Coast, the glens are home to wonderful towns, verdant meadows, scenic hiking trails and beautiful forests.
The Dark Hedges: A popular Game of Thrones filming location in Ballymoney, the Dark Hedges is a part of the King's Road in the TV series. In real life, these extraordinary rows of beech trees are on the Bregagh Road between Stranocum and Armoy.
Dunluce Castle: Dating from the Late Middle Ages, the ruins of Dunluce Castle sit perched atop a sheer basalt outcrop high above the sea. Vertical cliffs surround the castle on all sides, while a single bridge links it to the mainland. It is one of the most photogenic medieval castles on the Irish isle.
Belfast, NI
The capital and largest city in Northern Ireland, Belfast has a major international airport and is one of the best places to find campervans for hire in Ireland. After decades of sectarian violence, the city has found peace again in the 21st century. You can see the legacy of that era along Shankill and Falls Roads, which feature murals and graffiti art.
Elsewhere in Belfast, the Titanic Quarter attracts many thousands of visitors each year—it is the place where the Titanic was built. Other urban attractions include the Belfast City Hall, Belfast Castle and the Ulster Museum.
Top 5 Attractions near Belfast:
Carrickfergus Castle: Set on the north shore of Belfast Lough, Carrickfergus Castle is an imposing Norman castle just outside of Belfast. It is one of the first attractions you will see while driving the Causeway Coastal Route.
Titanic Belfast: A relatively new addition to Belfast's tourist attractions, Titanic Belfast opened in 2012 and has superb exhibits on the city's maritime heritage. This world-class museum stands at the very Harland & Wolff site in Belfast' Titanic Quarter where the RMS Titanic was outfitted in the early-1900's.
Winterfell Castle: Fans of Game of Thrones will relish the opportunity to visit the Winterfell Castle film set at Castle Ward. Tours include several other highlights as well, such as the Winterfell Castle Courtyard, the window sill Bran was pushed out of, the Whispering Wood and the Winterfell Archery Range.
Gobbins Cliff Path: A spectacular pathway along a sheer cliff face on the Antrim Coast, the Gobbins Cliff Path is one of the top attractions near Belfast. Now consisting of a tunnel, no fewer than a 15 bridges and a clifftop trail, it first opened to the public in 1902 and continues to draw in thousands of visitors annually.
Stormont: Often referred to simply as Stormont, after their location in the Stormont Estate area, the Parliament Buildings are the seat of Northern Ireland Assembly. The Northern Ireland Executive and Executive Office are housed in striking Stormont Castle. The grounds are open to the public and encompass trails, gardens, picnic areas, historic buildings and a kids' playground.
Belfast Motorhome Rental Brands: Anywhere Campers, Bunk Campers, Causeway Campers
Other Major Attractions in Ireland
In addition to the Irish motorhome hire locations above, there are several other top attractions all over Ireland. From the greater Dublin area to Cork to Northern Ireland, you can find numerous amazing sights and sites to round off the Ireland RV road trip itinerary of your dreams.
Glendalough, County Wicklow
Located in Wicklow Mountains National Park south of Dublin, Glendalough is a gorgeous glacial valley surrounded by lush hills. Its name is Gaelic for "Valley of Two Lakes" and the area is famous for its 6th-century monastic settlement founded by St. Kevin. Visitors can enjoy picnicking, hiking and rock climbing.
Powerscourt House and Gardens, County Wicklow
Comprising Powerscourt House and Gardens, the Powerscourt Estate in Enniskerry is one of the top tourist attractions in all of Ireland. Situated in the heart of the Wicklow Mountains, this expansive country estate features beautiful landscaped gardens, fountains and a massive Palladian house. The gardens are considered to be among the world's greatest of their kind.
Rock of Cashel, County Tipperary
Known also as St. Patrick's Rock and Cashel of the Kings, the Rock of Cashel is an extraordinary collection of medieval ruins. More than 1,000 years old, this historic site in County Tipperary consists of a well preserved Irish round tower, the ruins of a huge cathedral, the 12th-century Chapel of King Cormac Mac Carthaigh, and a graveyard with several Irish crosses. It is one of the grandest medieval ruins in Ireland.
Blarney Castle, County Cork
Arguably the most famous landmark in County Cork, Blarney Castle is renowned for being the home of the Blarney Stone. This magnificent medieval fortress dates from the mid-15th century and is now open the public. The extensive gardens around the keep have walking trails, fascinating natural rock formations and even a poisonous plants garden.
Kinsale, County Cork
A historic fishing and port town on the coast of County Cork, Kinsale is a popular holiday destination, known for its excellent fishing, golfing, boating and yachting, and top-class restaurants. For people on campervan holidays in Ireland, on the other hand, Kinsale is of particular interest because it is close to Old Head of Kinsale, the southern terminus of the epic Wild Atlantic Way.
English Market, Cork
One of the main attractions in Cork is the English Market. Located in the heart of the city, this historic bustling marketplace is covered and home to dozens of vendors. It is most known for its meat products and fresh fish, although you can find all kinds of food and items there.
Ards Peninsula, County Down, N.I.
The Ards Peninsula is the easternmost area on the Irish isle. Located in County Down, Northern Ireland, the Ards Peninsula is a peaceful place home to tranquil beaches, quiet towns and villages, historic castles and the striking Scrabo Tower.
Derry, County Londonderry, N.I.
Officially called Londonderry, the city of Derry in Northern Ireland is one of the largest cities on the island of Ireland. It has an old walled city, with landmarks like the 17th-century Derry's Walls, St. Columb's Cathedral and the Tower Museum. It lies near the border with County Donegal in the Republic of Ireland, with which it still has strong (historic) links.
Where to go in Ireland in your Motorhome Rental
Several weeks will really allow you see as much of Ireland as you desire, or to explore one region in depth. There are holiday parks and caravan and camping sites that will accept motorhomes, campervans and recreational vehicles with great locations and facilities at localities throughout Ireland on your motorhome holiday.
East Coast & Midlands:
The east and midlands of Ireland are lush and green, with some of the country's best known beaches sitting along the coastline. Rush Beach is north of Dublin city, the capital, and Brittas Bay lies south as you drive your motorhome rental through the "Garden of Ireland." Drive to the ancient seat of the High Kings of Ireland at Tara.
South Coast:
Overlooking the Atlantic Ocean, this region enjoys a slightly Mediterranean climate, providing some of the best strawberries in the world! The southern region is draped in particularly beautiful, open landscape. As with any area in Ireland, there are a multitude of historical and heritage sights to tour by campervan hire. Drive the Ring of Kerry and stop in any fishing village to enjoy the freshest seafood.
West Coast:
Landscape that is unique to Ireland awaits you as you take your campervan rental along the rugged, Atlantic-beaten western coast of Ireland. Rich in limestone, the rocky landscape is at its most intriguing in the Burren, leading along to the Cliffs of Moher. Get lost on country roads with old-style dry stone walls fencing in sheep and cattle.
Northern Ireland:
Similar, but never the same, the landscape in the north of the Island takes your breath away. Stop at the basalt formations of the Giants Causeway on the Causeway Coastal Route in the northeast and give your motorhome a day off with an open-top bus tour of Belfast city, where the Titanic was built.
* When traveling into Northern Ireland there is no border crossing, but the currency changes from the Euro to the British Pound Sterling. Many vendors on the border area accept both currencies.
No matter where in Ireland you choose, your campervan holiday is guaranteed to take you deep into the welcoming Irish culture. Make sure to enjoy Guinness responsibly!
Ireland Scenic Drives
As a sparsely populated island country, Ireland is a sensational place to explore on wheels. With a campervan or RV rental in Ireland, the open road and endless adventures await. You can discover picturesque countryside and vibrant villages, wild coastlines, stunning national parks and breathtaking mountains.
No matter where you rent a campervan or motorhome in Ireland—Dublin, Limerick or Belfast are all good options—you'll be surprisingly close to a phenomenal road. There is a scenic in every corner of the island.
From the world-famous Wild Atlantic Way in the west to the Ring of Kerry in the southwest and the Coastal Causeway Route in Northern Ireland, renting a campervan in Ireland comes with the promise of endless "craic."
Below, you can find the greatest scenic drives in Ireland. If you are unsure of where to take your motorhome hire in Ireland, these routes should be at the top of your list!
Wild Atlantic Way
Donegal, Sligo, Mayo, Galway, Clare, Limerick, Kerry, Cork
One of Europe's great drives, the Wild Atlantic Way is an unforgettable journey along Ireland's wild west coast. From Malin Head, the northernmost point on the island, in County Donegal to Old Head of Kinsale in County Cork on the south coast, this 2,500-kilometer route is the ultimate Irish road trip.
You will need several days to complete the Wild Atlantic Way, a scenic drive so sensational that it is one of the country's top attractions. This is exactly why renting a campervan in Ireland is as popular as it is.
The route passes through no fewer than nine counties, along more than 150 discovery points and an incredible 1,000 individual attractions. Major highlights include the Slieve League Cliffs, Connemara and Killary Harbour, the Burren, the Cliffs of Moher, the Dingle Peninsula and the Skellig Islands.
Ring of Kerry
County Kerry
The stunning Ring of Kerry is one of the most popular scenic drives in Ireland. Hire a motorhome in Ireland and explore wild mountain landscapes, a spectacular coastline, misty valleys and charming towns.
This route is 179 kilometers long, wrapping around the Kerry Peninsula in the southwestern corner of the island. It starts from vibrant Killarney, which is the gateway to Killarney National Park, and loops past numerous attractions. Don't miss the home of Daniel O'Connell, Ross Castle, the Gap of Dunloe, Cahersiveen, the town of Kenmare and the UNESCO World Heritage-listed Skellig Islands (which require a boat trip).
Burren Circuit
County Clare
One of Ireland's most extraordinary scenic drives is the Burren Circuit, a hidden corner of County Clare. Its name derived from a Gaelic word meaning "rocky land", that is exactly what you can expect: a desolate landscape of endless rock formations and flats. There is a lot of Irish heritage to be discovered in this area, too.
A popular starting point for this route—if you have an Ireland RV rental you can really immerse yourself in the area's nature and history—is Kilfenora, a small ancient town. Alternatively, the Burren Circuit is also a superb detour from the Wild Atlantic Way.
The full circuit takes you past Lisdoonvarna, Black Head, Ballyvaughan and Killinaboy, while major attractions are the Ailwee Cave, the famed Poulnabrone Dolmen and the well-preserved Celtic Catherconnell Stone Fort.
Causeway Coastal Route
Antrim, Londonderry
The Causeway Coastal Route is without question the best scenic drive in Northern Ireland. Pick up your motorhome hire in Northern Ireland's capital of Belfast and head out for a road trip you won't soon forget.
From Belfast, the route parallels the gorgeous Northern Ireland coast until its terminus in Derry/Londonderry. On the way, you can visit and explore sandy beaches, coastal cliffs, valleys and meadows, and beautiful fishing villages. There are so many attractions on the way that you will want to dedicate at least three days to this epic drive.
Some of those top attractions are Carrickfergus Castle, the Gobbins Cliffs Path, the Carrick-a-Rede Rope Bridge, Bushmills distillery (Ireland's oldest working whiskey distillery), the spectacular Dunluce Castle ruins, and the star of the show: the Giant's Causeway, a UNESCO World Heritage Site.
Driving your Motorhome Rental in Ireland:
It is best to check up on the rules of the road before picking up your motorhome, campervan or RV rental in Ireland.
Irish cities and towns have a blanket speed limit of 50km per hour and there are speed cameras, so drive your RV with care. The highway limit ranges from 100 to 120km per hour.
You must drive on the left side, with the driver sitting on the right of the vehicle.
You must have a valid full driving license to drive a motorhome rental. Please check the terms and conditions of the motorhome rental company; as restrictions may apply regarding ages and experience of the drivers.
If your license is not in English, then you must carry a valid International Driving Permit issued in your home country.
Seatbelts are compulsory.
Ireland Tourism Information
Before you jump in your Dublin motorhome rental or campervan hire and head into the wild, spend a few days exploring Dublin; it's a pretty city, compact enough to enable the visitor to see quite a lot in a relatively limited amount of time and a perfect combination of culture, food and fun is a great way to start your trip or see it off before heading home.
There is little point in hiring a camper van in Dublin if you're not planning on actually camping, so you'll be needing a list of lovely places to camp; not just a place to pitch a tent but somewhere to dump the black or grey water, change cassettes, refill canisters etc.
There are some epic drives in this welcoming, beautiful and historic country. To help you plan your motorhome holiday in Ireland even better, we have listed the best travel-related resources and websites below.
Visit Ireland
Up-to-the-minute news and information on everything Irish, plus a bunch of tips, suggestions and ideas of when and where to go. If you're stuck for inspiration, then Visit Ireland is probably the best place to visit.
Visit Dublin
For many visitors to Ireland, Dublin is their arrival point. Most companies offering motorhome rentals in Ireland have a depot there, too, making this a convenient starting point for road trips. On the website of Visit Dublin, you can learn about the city's top attractions, restaurants, pubs, museums, etc.
Pure Cork
Often regarded as Ireland's culinary capital, Cork is the main city in the southern part of the country. Pure Cork shows you all the best things to see and do in the city, music venues and pubs, road trip itineraries and nearby attractions.
Ring of Kerry Tourism
The Ring of Kerry is one of the most popular tourist destinations in southwestern Ireland, attracting photographers, hikers, history buffs and motorhome travelers alike. On this website, you can discover the region's highlights, events, attractions, and towns and villages.
Limerick.ie
A unique destination in southwestern Ireland, Limerick is one of a handful of cities where you can pick up your Irish campervan hire. The city itself has lots to offer as well, as you can see on the Limerick.ie website, which has information about historic sites, museums, restaurants, pubs, walking tours and accommodation.
Visit Clare
Showing you all the famous locations and hidden gems in County Clare, from the Burren to the Aran Islands and the Cliffs of Moher; the Visit Clare website also offers tons of information about accommodation, events, activities and the vibrant local Irish music scene.
Galway Tourism
The hub of all kinds of information about visiting the Galway region. If you are looking for tips on where to go, places to see and things to do in Galway, you will find them at Galway Tourism. They also have a wealth of information about nearby destinations like Connemara and the Burren, which is useful for people who are planning to rent a camper in Ireland.
Go Visit Donegal
The starting point of the epic Wild Atlantic Way, County Donegal features empty beaches, rugged cliffs, beautiful meadows and quaint villages. Learn all about what to see and do, where to go and where to stay on the Go Visit Donegal website.
Into Kildare
Into Kildare is your virtual gateway to all the attractions and activities that Kildare has to offer. Explore this website to find out about the area's greatest tourist attractions, best B&Bs, best restaurants and recommended excursions.
Visit Kilkenny
A small city that packs a wealth of historic sites, including massive Kilkenny Castle and medieval alleys, Kilkenny is a highly recommended place to visit when you hire a motorhome in Ireland. Visit Kilkenny provides all information tourists could possibly want, from points of interest and activities to campsites and hotels.
Tipperary Tourism
Home to some of Ireland's top historic attractions, particularly the magnificent Rock of Cashel, County Tipperary belongs on any Irish motorhome road trip itinerary. For tips and advice on where to go, what to do, places to stay and road trip suggestions, visit the Tipperary Tourism website.
Visit Roscommon
Less visited than some other Irish counties, County Roscommon in central Ireland is what we would call a "hidden gem." Home to beautiful landscapes and ancient castles, it is a great place to stop and explore on cross-country road trips. Discover the amazing attractions and things to do in Roscommon on this website.
Visit Waterford
As the oldest city in Ireland, Waterford has a rich history, deep-rooted culture and lots of attractions. Visit Waterford shows you all the top things to see and do in this seaport in southeastern Ireland, as well as trip suggestions, nearby trails and scenic drives.
Visit Wicklow
A place of wild coasts, historic villages and picturesque valleys, County Wicklow is a popular destination from Dublin among people who rent an RV in Ireland. Visit Wicklow is a fantastic source of information about visiting this stunning region, with categories that include activities, services, towns and villages, accommodation, and food and drink.
Visit Wexford
One of Ireland's oldest towns Visit Wexford tells you exactly what places to visit, things to do and see, where to stay and where to grab a pint in Wexford. Motorhome travelers will appreciate the listing of RV parks and campsites, while the seasonal guides are extremely useful as well.
Discover Northern Ireland
It's almost impossible to disassociate this beautiful corner of Ireland with TV mega-hit Game of Thrones, and in recent years there has been a surge of tourists visiting its famous -or infamous- locations. If you want to explore the British part of the Irish island, check out Discover Northern Ireland . On this information-packed website, you can find literally everything you might want to know about visiting Northern Ireland. They have tours and attractions, a list of essential experiences, an outdoor recreation guide and much, much more.
Visit Belfast
This great city is finally getting the cultural attention it so richly deserves. If you've not considered Belfast as an essential stopping-off spot on your tour of Ireland then think again, see Visit Belfast for details and get booking.
Passports and Visas
The website of the Irish Department of Foreign Affairs contains everything you need to know about visiting Ireland as a foreign national, including custom processes, passports and visas.
Driving in Ireland
A one-stop-shop of Irish driving rules and regulations, plus tips and advice for visitors. The Irish Road Safety Authority has a wealth of information of driving in Ireland, whether you have a regular car or rent a campervan in Ireland. This includes everything from required documents, speed limits and driving rules to tips for driving on narrow country roads.
AA Route Planner
The AA Route Planner is probably the best way to plan trips and navigate your way across Ireland and, indeed, the rest of the UK. Simply enter your starting point and destination (and possible stopovers) and you will get an overview of the suggested route, distance, estimated duration and even possible toll fees.
Irish Petrol Prices
When exploring Ireland by motorhome or campervan, fuel costs will make up a significant part of your travel budget. You can check current petrol prices in Ireland on the myLPG website, as well as the history of price fluctuations. This includes unleaded, diesel and LPG.
Eurocampings Ireland
Of course, when you hire a campervan in Ireland, you will need to stay at campgrounds during your road trip(s). Perhaps the best place to find your ideal campsite is Eurocampings, which has more than 75 campgrounds all across Ireland, in all four provinces. It is a great resource for finding and booking campsites in advance.
Irish Meteorological Service
We probably don't have to tell you that weather plays a significant role in the success story of a holiday. Ireland is a notoriously wet destination, so if you would like some help figuring out the perfect weather window for your Irish campervan hire road trip, you can get reliable weather updates and forecasts here.
Ireland Motorhome Rental FAQ
How much does it cost to rent a campervan in Ireland?
Prices vary through the year depending on the size of the motorhome rental, facilities, age of vehicle and time of year. As a rough guide a 2 berth campervan with a shower and toilet will range from €65 per day in low season, up to €165 per day in high season for a 10 day rental, with standard insurance options, and with no extras included. Use our search box to compare rates and facilities for all vehicles and companies in one search.
Can you hire a motorhome in Ireland?
Yes, there is a wide range of motorhome rental and campervan hire vehicles available from Dublin, Limerick, Shannon Airport and Kerry Airport in Ireland; as well as Belfast across the border in Northern Ireland. One way rentals are available between all depots.
What driving license do I require to hire a campervan in Ireland?
All you need to rent a motorhome in Ireland is a full drivers license. Rental companies should accept driver's licenses from the UK, Argentina, Australia, Brazil, Canada, European Union, Hong Kong, Japan, Malaysia, New Zealand, Singapore, South Africa, Switzerland and the USA. Drivers from other countries may be required to obtain an International Drivers Permit (IDP), if the license is not in English.
How old must I be to hire a campervan in Ireland?
The age at which you can hire a campervan or motorhome in Ireland does vary depending on the rental company. Most companies allow drivers to be 25 years of age or older, with a full car drivers license that has been held for a minimum of 2 years. Some companies allow the minimum age for driver's as 21 or 23 years old and may charge a surcharge for drivers under 25 years.

There may also be conditions or surcharges applied if drivers are over 69 years of age or older with some companies. So please check the terms and conditions of your preferred rental company before confirming a booking.
Is freedom camping permitted in Ireland?
Wild camping or free camping is generally discouraged in Ireland. Though you can do it for an overnight stay in some of the more remote regions, you need to obtain permission on public land or from private landholders, before doing this. Using one of the private caravan or holiday parks, that have facilities for campervan hire and motorhome rentals is always the best option.
Are campgrounds in Ireland open in winter?
Many campsites in Ireland close over the winter low season period. However, winter is an excellent time for a self-drive holiday in Ireland, as the roads are generally quiet, and the climate quite mild. There are still a number of campgrounds run by the Irish Caravan and Camping Council that open all year round, that are suitable for RV rentals.