Portugal Motorhome Rental
Compare RV Rental and Campervan Hire in Portugal
Surrounded by Spain and the Atlantic Ocean, Portugal is one of the most beautiful countries in southern Europe. With a Portugal motorhome rental, you can explore the spectacular coasts of the Algarve and Costa Verde, the vineyards of the Douro River Valley, gorgeous inland mountains, and historic cities like Lisbon and Porto.
If you are planning to rent a motorhome in Portugal, you have arrived at the right place. On this page, we will tell you everything you need to know about motorhome rentals in Portugal.
Having your own transport is almost essential if you want to make the most of your Portugal motorhome rental holiday. Motorhome hire, RV rental or campervan hire in Portugal takes this concept one step further, and is one of the very best ways to see the country at your own pace. Outside the main cities, public transport in Portugal is unpredictable and erratic, and without your own vehicle you will waste tons of time waiting for buses and trains or languishing in airport lounges. A campervan rental in Portugal will give you the freedom to explore off-beat destinations, hidden beaches and wonderful markets, and best of all, you only unpack once!
Below, you can find tonnes of information about Portugal motorhome rental companies, the country's main RV hire locations (Lisbon, Faro and Porto), wonderful scenic drives, top attractions, and much more. At the end of this page, an FAQ section answers common questions travellers have about renting an RV or campervan in Portugal.
Main Motorhome Rental Companies in Portugal
First, let's take a look at the many motorhome rental companies in Portugal, which include some local companies as well as major European motorhome hire companies.
Whether you are looking for budget campervans in Portugal or rather a comfortable motorhome for family trips, the following Portugal motorhome rental companies have several options for you. Combined, their fleets cover all possible motorhome and campervan types and style, from poptop campers and sprinter vans to spacious RVs and luxury Class A motorhomes.
Additionally, the motorhomes for hire with these Portugal-based companies are all modern, well-equipped and meet industry standards. So, large, small, affordable, luxurious, family-friendly… you name it, and you can find it in Portugal.
GoFree Autocaravanas
Established by a group of Portuguese friends who travelled the world with a motorhome, GoFree Autocaravanas is a Portugal-based motorhome rental company. Thanks to their own experiences, they are able to offer customers a unique motorhome experience in their home country of Portugal.
Additionally, GoFree has several amazing road trip itinerary suggestions, based on your interests, such as cultural journeys, family trips or water-based holidays. Their extensive fleet of motorhomes consists of vehicles from McLouis, Caravans International and Roller Team in Italy. From well-outfitted 2-person campervans to huge 7-berth motorhomes, and numerous options in between, they have something for every type of traveller in Portugal.
GoFree Auto Caravan Rentals:
Campervan: up to 2 adults
Low Profile Motorhome: up to 7 adults
0-2 years old
Manual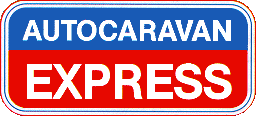 Autocaravan Express
Based in Spain, Autocaravan Express also offers the option to pick up your motorhome rental in Portugal. Although their main depot is in Madrid, they have delivery and collection points at the Portuguese airports of Porto, Lisbon and Faro.
The range of their motorhome fleet is quite impressive, including everything from "camperized vehicles" and large campervans to low-profile motorhomes and spacious cab-over RVs with bunk beds. Their entire selection of motorhomes for rent in Portugal consists of Carado Motorhomes, which are part of Germany's well-established Erwin Hymer Group.
Autocaravan Express Rental Vehicles:
Campervan: up to 4 adults
Low Profile Motorhome: up to 4 adults + 1 child
Cab Over Motorhome: up to 6 adults
0-3 years old
Manual

Anywhere Campers
The "only one-way campervan rental company" in Europe, Anywhere Campers sets itself apart from its competitors by renting out motorhomes and campervans literally anywhere. Wherever you are—and that includes everywhere in Portugal—one of their drivers will bring your motorhome rental to you. They will also pick it back up at a pre-arranged location.
The fleet of Anywhere Campers in Portugal is made up of dozens of Adria motorhomes, which is one of the most trusted manufacturers of RVs in Europe. Each motorhome is well-equipped and comes with everything from bedding and kitchen equipment to a barbecue, camping table and mountain bikes.
Anywhere Campers Rental Vehicles:
Motorhomes: up to 4 adults + 1 child
0-2 years old
Auto & Manual
Rent Easy Portugal
With depots in a variety of European countries, from Sweden and Norway to Romania, the Netherlands and Portugal, Rent Easy Motorhome Rental is another popular RV hire company. They have four different types of motorhomes for rent in Portugal: campervans, semi-integrated, fully-integrated and cab-over motorhomes.
All Rent Easy Portugal motorhomes are as good as brand new, with an average age of 5 months. None are older than 2 years, while their equipment is of equally high quality. Each model comes with a bike rack, awning and navigation system. Whatever type of road trip with a motorhome in Portugal you have planned, Rent Easy has the ideal vehicle for you. They have a depot near Lisbon and one near Porto.
Rent Easy RV Rentals:
Campervan: maximum 2 adults + 1 child
Low Profile Motorhome: up to 4 adults
Cab Over Motorhome: up to 6 adults
Class A RV: up to 4 adults
0-2 years old
Manual
Camperline
With three depots in Portugal—São Domingos de Rana, Porto and Faro—Camperline offers motorhome and campervan rentals at strategic locations across the country. They use Weinsberg campervans from Germany and Pilote vehicles from France, both trusted manufacturers of motorhomes.
The Camperline fleet of Portugal motorhomes consists of six different types. This includes two campervan models, three low-profile motorhomes and one spacious cab-over RV. Whether you are planning a couple's road trip in Portugal with a campervan or a fun self-drive holiday with the kids, you should be able to find the perfect vehicle for your dream trip with Camperline.
Camperline Motorhome Rental Vehicles:
Campervan: up to 2 adults
Low Profile Motorhome: up to 5 adults
Cab Over Motorhome: up to 6 adults
0-2 years old
Automatic only

McRent Portugal
Europe's "biggest motorhome rental company", McRent has no fewer than four depots in Portugal. From Porto and Coimbra to Lisbon and the Algarve, all are the perfect gateways to their respective region.
Depending on which Portugal motorhome hire depot you choose, McRent has a different selection of vehicles. Coimbra, for example, has two motorhome types available, while Lisbon has the most options—no fewer than eight models of campervans and motorhomes.
The McRent fleet of motorhome rentals consists of Globebus RVs built by Dethleffs in Germany, one of the leading motorhome manufacturers in Europe. Additionally, your rental price includes things like unlimited mileage, comprehensive insurance, and fun accessories such as awnings, cable and bicycle rack.
McRent Portugal RV Rentals:
Poptop: up to 4 adults
Campervan: up to 2 adults
Low Profile Motorhome: up to 4 adults
Cab Over Motorhome: up to 6 adults
A Class RV: up to 4 adults
0-2 years old
Manual

Euromotorhome Rental
Although they do not have a location in Portugal, Spain-based Euromotorhome Rental does offer you the option to rent a motorhome and drive it to Portugal. Their main depot is in Madrid, while there is also a Barcelona depot. Euromotorhome offers one-way rental options to other places in Europe, including Portugal, but you must rent your motorhome for at least 18 days in that case.
Built by McLouis and Rimor in Italy, the Euromotorhome Rental fleet is made up of no fewer than nine different categories, Group A through Group P. Choices range from budget poptop campervans to a low-profile motorhomes and an impressively wide array of cab-over models. Capacities vary from 2 adults to 7 adults, while each model has at least a kitchen, seating area and sleeping areas.
Euromotorhome Rental Vehicles:
Poptop: up to 2 adults & 2 children
Campervan: up to 2 adults & 1 child
Motorhome: up to 7 adults
0-9 years old
Manual (& Auto)
Campilider Motorhomes
A motorhome rental company based in Portugal, Campilider Motorhomes rents out campervans and motorhomes in both Porto and Faro. You can choose from three types of RVs, depending on the type of self-drive vacation you have planned, all of which are built by Roller Team and Elnagh in Italy,
The 3-berth Class Comfort campervan is ideal for couples, while the 5-berth Class Family low-profile motorhome is made for road tripping families. The largest model is the 7-berth Class Plus cab-over RV, which is perfect for groups of friends and larger families.
Lots of useful and essential things are included in the rental price, from service fees, unlimited mileage, European roadside assistance and full insurance coverage to air-conditioning, electric cable, propane gas bottles, an LED TV and taxes.
Campilider Rental Vehicles:
Campervan: up to 3 adults
Motorhome: up to 6 adults + 1 child
0-2 years old
Manual
Portugal RV Rental Locations
The three main Portugal motorhome rental locations all have their own distinct characteristics and attractions. From the lush vineyards and rivers around Porto in the northwest to Lisbon's beaches and architecture in the southwest and the spectacular coastline near Faro in the Algarve, every location has a lot going for it.
Read the section below to learn more about what each of these RV hire locations in Portugal has to offer, from cultural highlights and architectural landmarks to nature parks and historic towns.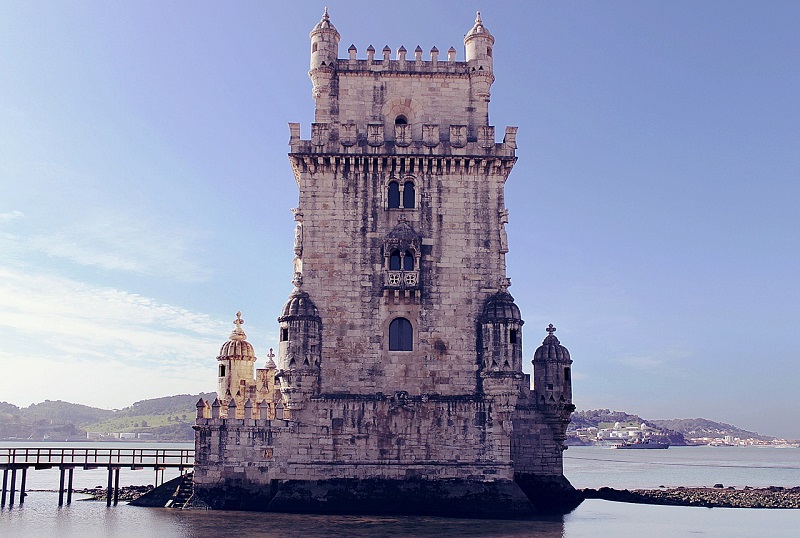 Lisbon
The capital of Portugal, Lisbon is a vibrant, cultural and colourful city on the country's southwest coast. It is known for being an inexpensive capital to visit, as well as for its Fado music, amazing food, friendly locals and beautiful hilltop views. All major Portugal motorhome rental companies have a depot in Lisbon, which has a busy international airport and other transportation links.
Visit Lisbon's top attractions such as Belém Tower, Castelo de S. Jorge and the Jeronimos Monastery before taking your rental campervan or motorhome out on a road trip around scenic southern Portugal.
Top 5 Places to Visit Nearby:
Pena Palace: Visible from Lisbon on clear days, Pena Palace is a striking hilltop castle in Sintra, on the beautiful Portuguese Riviera. It boasts a Romanticist architectural style, but is also known for other cultural influences and decorations.
Jeronimos Monastery: Together with the nearby Belém Tower, the spectacular Jeronimos Monastery is UNESCO World Heritage Site. A popular tourist attraction, it is a superb example of Late Gothic Manueline architecture in Lisbon.
Sesimbra: A wonderful coastal town south of Lisbon, Sesimbra sits in Setubal Bay and features a number of historic castles and forts. It is the gateway to Arrabida National Park, while its seafood restaurants and beaches are popular among visitors as well.
Óbidos: For medieval architecture, few places near Lisbon are more worth visiting than Óbidos. This hilltop village features a castle, fortified walls, numerous squares and charming streets. It is famous for its 'Medieval Market', which takes place each July.
Setubal: Due to its industrial character and busy fishing port, Setubal remains a relatively undiscovered destination near Lisbon. It is, however, a great day trip from the Portuguese capital, best known for its sandy beaches and scenic coastline.
Top Motorhome Rentals in Lisbon: Anywhere Campers, Autocaravan Express, Blacksheep Campervans, Camperline, Campilider Motorhomes, Euromotorhome Rental, GoFree, McRent Portugal, Rent Easy Portugal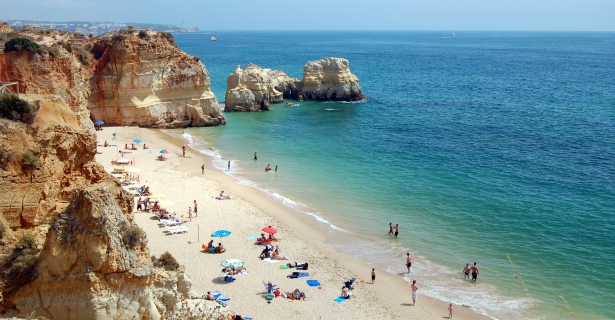 Faro
Beautiful and popular Faro is the capital and one of the largest municipalities in the stunning Algarve region of southern Portugal. It is home to an international airport, while several Portugal motorhome rental companies have a depot in the town.
It is arguably the best place to start your exploration of the Algarve, which, thanks to its world-famous coastline, nature parks, gorgeous beaches and amazing seafood, is Portugal's most important tourist region. Faro itself also has plenty to offer, from a vibrant nightlife and beautiful old town to lots of cultural attractions and wonderful restaurants.
Top 5 Places to Visit Nearby:
Ria Formosa Natural Park: A coastal wetland of international importance, Ria Formosa Natural Park is a series of barrier islands with inlets that connect lagoons to the sea. It is the southernmost place in the Algarve and continental Portugal, a haven for all kinds of birds and home to beautiful beaches.
Lagos: Situated in the western corner of the Algarve, Lagos is one of the most visited cities in the region, as well as in Portugal. This is thanks to Lagos' famous rock formations, safe beaches, rich naval history, and plethora of restaurants and bars.
Loulé: The Algarve's largest municipality, Loulé is a lively coastal city with a rich history that ranges from Antiquity to the period of the Muslim Moors, the Middle Ages and the Age of Discovery. It is also known for its sandy beaches, while other popular attractions are markets and fairs.
Tavira: A picturesque town in the eastern Algarve, Tavira is often considered to be the region's prettiest coastal town. Attractions include hilltop castle ruins, medieval churches and a charming town centre, as well as golf courses.
Valley of Guadiana Natural Park: Located a scenic drive north of Faro and the Algarve, along the Spanish border, Valley Guadiana Natural Park is a popular inland destination. The park is home to historic towns, spectacular river scenery, cascades and hiking trails.
Top Motorhome Rentals in Lisbon: Anywhere Campers, Camperline, Campilider Motorhomes, Energi Motorhomes Portugal, Euromotorhome Rental, GoFree, McRent Portugal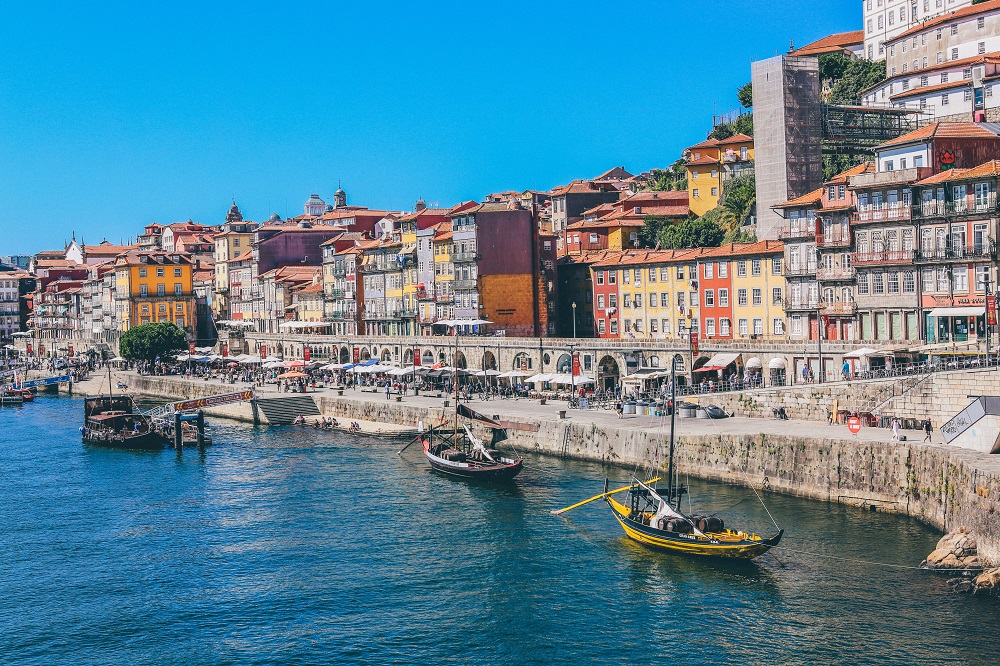 Porto
One of the oldest cities in Europe, Porto is also among Portugal's greatest destinations. Situated at the Douro River estuary on the Portuguese north coast, its historic core, along with the Monastery of Serra do Pilar and the iconic Luiz I Bridge, are a UNESCO World Heritage Site. The city is also known for its natural surroundings, beach access and, especially, Port wine.
If you are planning to explore northern Portugal with a motorhome rental, Porto is the place you would start your trip. From Porto, you can go on scenic drives to such beautiful cities as Braga and Guimaraes, as well as Peneda-Geres National Park. There is plenty to see and do in this region.
Top 5 Places to Visit Nearby:
Braga: Explore Portugal's religious centre in Braga, the seat of the country's first bishops and oldest cathedral. Located in the northwest of Portugal, beautiful Braga is home to striking churches, sanctuaries, palaces and other historic architecture. It is also on the route of the Portuguese Way to Santiago de Compostela.
Guimaraes: Known as the "birthplace of Portugal", Guimaraes is thought to have been the place where the country's first king was born, and was the site of the 1128 Battle of Sao Mamede, which resulted in Portugal's independence. The historic town centre of Guimaraes is a UNESCO World Heritage Site famous for its exceptionally well-preserved historic architecture.
Peneda-Geres National Park: The only national park in Portugal, Peneda-Geres National Park is a very popular destination on motorhome road trips in Portugal. It is along the country's northern border with Spain, a region home to boulder-filled hills, deep valleys, verdant forests, streams and abundant wildlife.
Amarante: A sometimes overlooked town in inland northern Portugal, Amarante is a wonderful place to visit on self-drive holidays in Portugal with a campervan or RV. The town sits in the lush Minho region, which features farmlands and scenic mountains. Top attractions include the Ponte Sao Conçalo across the Tamega River and Amarante's many cafés and local restaurants.
Santiago de Compostela: Arguably Europe's most famous pilgrimage destination, Santiago de Compostela in Spain's Galicia region is easily accessible from Porto. In fact, Porto is en-route to Santiago de Compostela via the Portuguese Way. Explore this UNESCO World Heritage-protected city and see the iconic Cathedral of Santiago de Compostela, the Pazo de Raxoi and Parque da Alameda.
Top Motorhome Rentals in Porto: Anywhere Campers, Blacksheep Campervans, Camperline, Campilider Motorhomes, Energi Motorhomes, GoFree, McRent Portugal, Rent Easy Portugal
Driving your campervan rental in Portugal
Driving around Europe is easy; there is a good road system (just remember to keep Right!) and if you have booked a Satellite Navigation system to use with your Portugal motorhome rental, you should be able to find your way around without any problems. If you have never driven a motorhome before you do not need to worry; when you rent a campervan in Portugal, the staff will give you full instructions before you leave.
There are campervan rental options to suit everyone, from a compact campervan suitable for 2 persons, to a spacious bus-like home-on-wheels that will accommodate 6 adults in complete comfort, while providing all the comforts you would expect. All the campervan or rental motorhomes in Portugal have showers and toilets, air-conditioned drivers cab, cooking facilities and awnings to protect you from the hot sun.
Where to go in your RV rental in Portugal
There are dozens of good campsites and motorhome parks scattered all over Portugal. The greatest concentration is along the Atlantic coastline from Porto to Faro, so if it's a beach holiday you are looking for, arrange to Faro is a great place to pick up your camper rental in Portugal, and head off to one of the magical beaches of the Algarve. With the freedom of a motorhome rental in Portugal, you can stay at a different beach-side park every night and get to know all the delights of this beautiful part of Portugal.
If you have picked up your campervan rental in Lisbon, Portugal, there are plenty of interesting and historic destinations you can visit such as the Historic Centres of Porto, the Duoro Valley Wine Region and Guimaraes and the World Heritage site at Evora.
Best Portugal Tourism Information Sites
Knowing where you can rent a motorhome in Portugal is important, as is being aware of Portuguese road rules and weather. We cover all of that and more, such as the best places to visit with a Portugal motorhome rental, on this page.
For more detailed information about specific destinations, cities and regions, as well as practical travel information, however, we would like to refer to the following tourism information sites.
Top 10 Attractions in the rest of Portugal
From the main Portugal RV rental locations, you can visit essentially all major attractions in the country. You are probably renting a motorhome in Portugal to actually go places, and not spend a week in just one city, so let's take a closer look at the ten top destinations outside of the cities.
Whether you are planning a nature-focused road trip, a beach holiday with a campervan or a cultural journey around Portugal, there are several places for you to visit.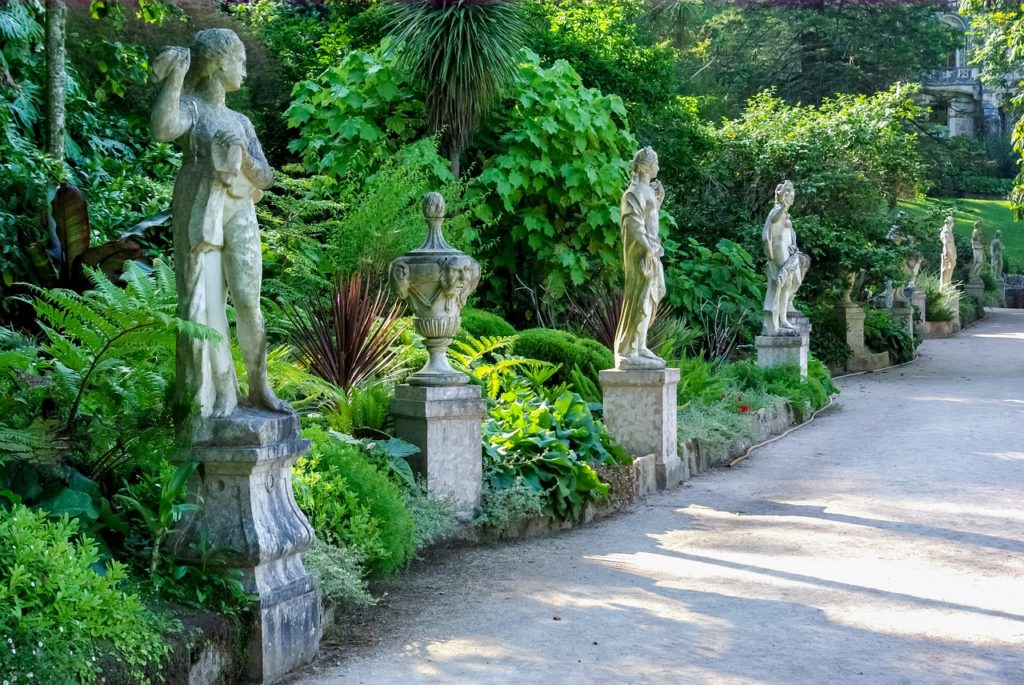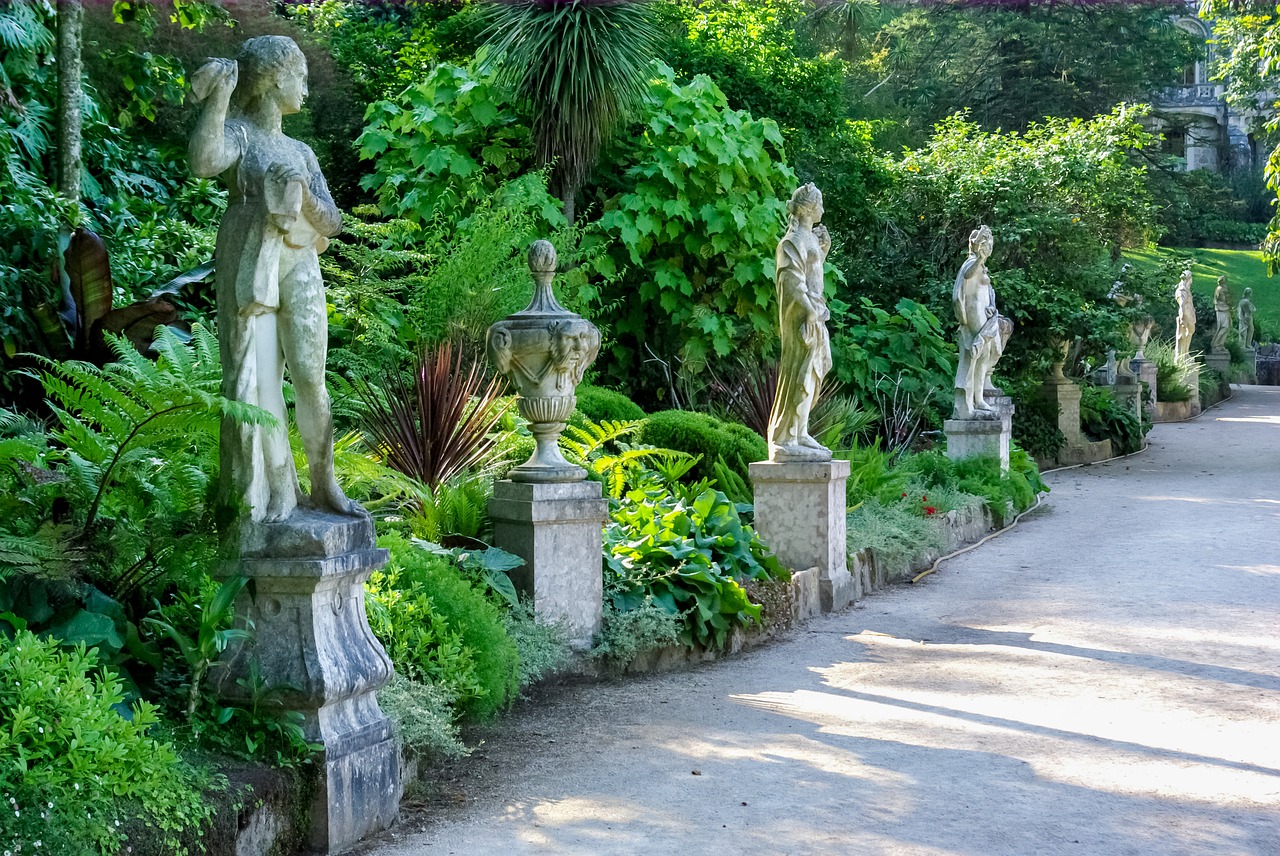 Sintra Old Town
Situated on the gorgeous Portuguese Riviera just outside of Lisbon, Sintra is one of the country's top tourist destinations. This exceptionally picturesque town is famous for its wealth of 19th-century architecture, gardens, palaces and villas, castles and historic homes, which is why it is a UNESCO World Heritage Site.
Top highlights include the Pena National Palace, Quinta da Regaleira and the medieval Castle of the Moors, which is located within the lush Sintra-Cascais Nature Park.
Coimbra
The riverside town of Coimbra is the former capital of Portugal and home to the historic University of Coimbra, which is famous for its bell tower and baroque library.
The centuries-old and UNESCO World Heritage-listed Old Town is home to a cathedral, the Santa Cruz Monastery where Portugal's first two kings are buried and numerous other historic buildings. Coimbra is a wonderful place to spend a night or two when driving from Porto or Lisbon with your motorhome rental.
Evora
Yet another historic old town in Portugal that is a UNESCO World Heritage Site, Evora is a small municipality in south-central Portugal.
Evora's well-preserved core still has parts of its original medieval walls, while many other monuments, including a Roman temple, show the town's long history through the ages. It is one of the country's most liveable places and a fantastic road trip destination from Faro or Lisbon.
Serra da Estrela Natural Park
The largest conservation area in Portugal, Serra da Estrela Natural Park protects a significant part of the country's biggest mountain range, the Serra da Estrela. Located in north-central Portugal, the park encompasses the tallest mountain in continental Portugal, as well as a ski resort.
When renting a motorhome in Portugal, this is a fantastic natural destination to visit and explore. Attractions range from beautiful hiking trails and mountainscapes to charming historic villages and local cuisine.
Elvas Garrison Border Town
One of Portugal's many UNESCO World Heritage Sites, the Garrison Border Town of Elvas is near the Portuguese-Spanish border in the southern part of the country.
Dating from the 17th to the 19th centuries, this extensively fortified town boasts the world's largest bulwarked dry ditch system, as well as fortified walls, historic military barracks, fortlets, churches and an aqueduct. It is a fascinating place to visit on road trips in southern Portugal with a campervan or motorhome.
Bragança
Located in the far northeast corner of Portugal, on the border with Spain, Bragança has been an important point of defence throughout Portuguese history. Dating from the Middle Ages, the town has fortified town walls that enclosed its historic core.
At its heart stands the Castle of Bragança, which now offers amazing views of the town and surrounding landscapes. Additionally, there are also gardens, picturesque squares, museums and churches to explore. Bragança is within Montesinho Natural Park, renowned for its scenic hills and Iberian wolf population.
Mértola
Just to the northeast of Faro in southern Portugal, Mértola is a wonderful riverside town on the Spanish border. Situated on the banks of the Guadiana River, it was an important port town as early as Classical Antiquity.
It was conquered by Muslims in the 8th century, its Church of Nossa Senhora da Anunciação previously Portugal's only medieval mosque to survive that period. Besides the church, Mértola is also home to an imposing castle, while the Museum of Mértola houses Portugal's most important collection of Islamic art and myriad other artifacts and exhibits.
Lagos
One of the most visited towns in the Algarve, in Portugal in general, Lagos sits at the mouth of the Bensafrim River. The historic city used to be the centre of Portugal's Age of Discovery, while nowadays it is a popular tourist destination.
Lagos is known for its focus on sustainable tourism, stunning beaches, striking rock formations along the Algarve coast, and many bars, restaurants and nightclubs.
Aveiro
Located on the west coast of Portugal, the town of Aveiro is famous for its network of canals and channels, bridges and "moliceiros", a gondola-type boat now mainly used for sightseeing.
The main channel is lined with beautiful Art Nouveau buildings, while other attractions worth visiting in Aveiro on your self-drive holiday in Portugal by motorhome include the Aveiro Museum, the 15th-century cathedral and a number of beaches.
Beja
In small city in the heart of southern Portugal's Alentejo region, Beja may not be big, but it does have more than its fair share of historic architecture.
From the magnificent Castle of Beja, featuring the highest castle keep in Portugal, to the Museum of Queen Eleanor, the Visigothic Museum, over a dozen churches, and the Roman ruins of Pisões, there is plenty to see and do in Beja.
Best Portugal Tourism Information Sites
Knowing where you can rent a motorhome in Portugal is important, as is being aware of Portuguese road rules and weather. We cover all of that and more, such as the best places to visit with a Portugal motorhome rental, on this page.
For more detailed information about specific destinations, cities and regions, as well as practical travel information, however, we would like to refer to the following tourism information sites.
Visit Portugal
Planning a road trip in Portugal starts with actually renting an RV in Portugal, followed by a trip to Visit Portugal.
Here, you can find everything you might want to know about travelling in Portugal, from Portuguese history and culture to top destinations, popular things to do, events and accommodation.
Visit Lisbon
Starting your Portugal campervan or motorhome road trip in Lisbon?
Check out the Visit Lisbon for in-depth guides to all things related to the Portuguese capital, including sightseeing, shopping, events, dining, accommodation, guided tours, tickets and much more.
Visit Alentejo
Encompassing much of southern Portugal north of the Algarve, between the Spanish border and the Atlantic Ocean, Alentejo is home to rural farmlands, vineyards, beaches, hills and a couple of UNESCO World Heritage Site. Learn more about this beautiful region on Visit Alentejo's website.
Algarve
One of the most popular tourist regions in Portugal. Located on the Atlantic Coast, the Algarve boasts stunning beaches, wonderful rock formations, charming fishing towns and an amazing climate.
The Algarve Tourist website tells you all about the highlights of the Algarve, from family-friendly destinations to the best beaches, off-the-beaten-path spots and lots more.
Center of Portugal
The official tourism website of the "center of Portugal", this is your go-to guide to travelling in central Portugal.
Whether you are interested in food, nature, romance, hiking, religious sites, history or kid-friendly activities, this website contains a wealth of information about this diverse region.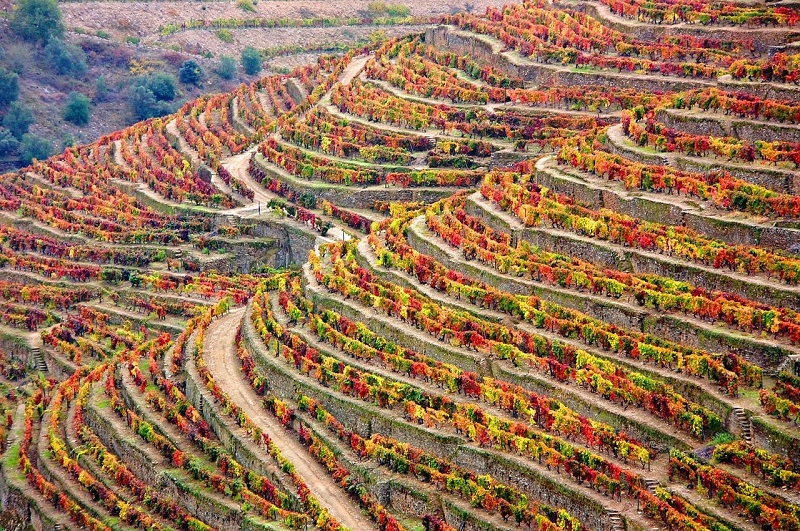 Porto and the North
If you are picking up your Portugal RV hire in Porto, the website Porto and the North can tell you exactly where to go, what to see, what to eat and what to do in the northern part of the country.
From Porto to the Douro River valley to the inland mountains, this online guide features tonnes of useful travel information.
Petrol/Gasoline Prices in Portugal
Besides food, campsite fees and Portugal motorhome rental prices, one of the biggest costs involved with road tripping around Portugal is gasoline/petrol.
If you would like to plan your budget in as much detail as possible, you can check current fuel prices in Portugal on Global Petrol Prices.
Schengen Visas for Portugal
International travellers, particular those from outside of the European Union, may need a Schengen visa to visit Portugal.
Visit Schengen Visa Info for up-to-date information about Portuguese Schengen visas and how to get one.
EuroCampings Portugal
When planning a self-drive vacation in Portugal with a motorhome rental or campervan, you might want to book your campsites in advance.
Check out EuroCampings Portugal for more than a hundred great campsites all across the country, from Porto, Coimbra and Braga to Alentejo, Lisbon and the Algarve.