Spain Motorhome Rental
Compare RV Rental and Campervan Hire in Spain
One of the largest countries in Europe, Spain is an incredibly diverse destination to explore on a road trip. If you are looking for information about Spain motorhome rentals, you will find lots of useful tips, motorhome rental locations in Spain, scenic drives, top destinations and frequently asked questions on this page.
With beach-lined coasts on both the Atlantic and Mediterranean Seas, home to stunning mountain ranges, sprawling farmlands, undulating wine regions, and numerous historic cities, Spain has something for everyone.
From major cities like Madrid, Barcelona, Valencia and Seville to historic regional hubs such as Malaga, Murcia Bilbao and Valencia, you can rent a motorhome in more than twenty different places in Spain. Additionally, country's insular regions can also be discovered with a campervan or motorhome rental in Spain. You can, for example, hire an RV in Tenerife, one of the most popular Canary Islands.
You can go online and reserve your Spain motorhome rental or campervan hire before you travel, then pick up the keys from your motorhome hire, recreational vehicle (RV) hire and campervan rentals agent on arrival.
Whatever your road trip plans, or dreams, may be, Spain is an amazing destination. Sunbathe at gorgeous sandy beaches, hike in towering mountain ranges, sample local hams, seafood and wines, visit UNESCO World Heritage Sites, see iconic architecture, attend world-famous festivals… Spain has it all. Learn more about renting a motorhome in Spain below.
Main Motorhome Rental Companies in Spain
Whether you are looking for a budget campervan rental in Spain, a luxurious RV for a family holiday, or anything in between, the following Spain motorhome rental companies will have the perfect set of wheels for you.
As one of Europe's most popular holiday destinations, Spain attracts all kinds of travellers, from party-seeking twenty-somethings to honeymooners to retirees and families with kids. All ages can explore Spain with an RV thanks to a number of reputable, experienced and top-rated motorhome rental companies.
You can rent a motorhome in Spain from large companies like Anywhere Campers and McRent, who have depots all over Europe. Alternatively, if you would like to support and smaller, local company in Spain, you can hire an RV from, for example, Euromotorhome, SouthCamper or Flamenco Campers.
Check out the main RV rental companies in Spain below. Use the search box for more information about vehicle specs, rental rates, discounts and offers.

Anywhere Campers
The only truly one-way campervan rental company in Europe, Anywhere Campers is a great company to use if you are not able to get to a certain depot yourself. As their name suggests, Anywhere Campers lets you rent a campervan literally anywhere. Wherever you are, they will bring the vehicle to you, anytime, anywhere. They will also pick it back up at a pre-arranged location afterward.
Their fleet is made up of Adria Mobil Matrix campervans, available in both manual and automatic options. Both types offer ultimate comfort on the road, are well-equipped and practical. They have sleeping space for up to 4 adults and 1 child, while other amenities include a bathroom with toiles and sink, separate shower, full kitchen, bike rack, camping table and chairs, and much more.
Anywhere Campers Rental Vehicles:
Motorhomes: up to 4 adults + 1 child
0-2 years old
Auto & Manual

McRent Spain
As one of Europe's largest motorhome rental companies, McRent has numerous depots across Spain as well. In fact, you can pick up and drop off your Spain motorhome rental at no fewer than eighteen different locations—nineteen if you also include the micro-state of Andorra, between the Spanish-French border.
Whether you are planning a road trip in the Basque Country, Andalusia, Galicia, Costa del Sol or elsewhere in Spain, McRent has a depot in the region. As far as their motorhomes and campervans go, their expansive fleet consists of Globebus RVs, which hare built by Dethleffs in Germany. You can choose from compact pop-top campers and spacious campervans to low-profile motorhome and large family-friendly RVs.
McRent Spain RV Rentals:
Poptop: up to 4 adults
Campervan: up to 2 adults
Low Profile Motorhome: up to 4 adults
Cab Over Motorhome: up to 6 adults
A Class RV: up to 4 adults
0-2 years old
Manual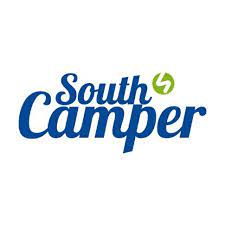 SouthCamper
Explore the sun-soaked south of Spain with a campervan rental from SouthCamper. Based in Malaga, this local company specializes in road trips in Andalusia. This is a great starting point for self-drive holidays along Spain's stunning south coast, as well as historic cities like Granada, Seville and Cordoba.
Their fleet includes a few different types of Rimor vehicles, which are manufactured in Italy. Choose between one camper model, two semi-integrated motorhomes or two over-cab motorhomes for your Spain road trip, depending on your specific plans. All RVs have a shower and toilet, at least one double bed, cooking facilities and a seating area. The bigger the vehicle, the more amenities are available.
SouthCamper Rental Vehicles:
Campervan (Horus 45): up to 2 adults & 2 children
Low Profile Motorhome (Kayak 12 & 14 Plus): up to 4 adults
Cab Over Motorhome (Kayak 5 & 7): up to 4 adults & 2 children
0-4 years old
Manual
Touring Cars
Another popular motorhome rental company in Spain is Touring Cars. In addition to depots in Scandinavia, the Baltics, the Balkan and the U.K., they also have two locations in Spain. You can pick up and/or drop off your rental motorhome or campervan in either Barcelona or Malaga. Both cities are excellent starting points for road trips around two of the country's most beautiful regions, Catalonia and Andalusia respectively.
Touring Cars partners with the Germany-based company Hobby, which is a leading manufacturer of motorhomes in Europe. Their premium-quality Spain motorhome hire fleet consists of no fewer than six different models. From 2-person campervans and small motorhomes to spacious over-cab motorhomes for families and luxurious low-profile RVs, they cater to all kinds of travellers.
Touring Cars Rental Vehicles:
Campervan (Van): up to 2 adults
Low Profile Motorhome (Small, Medium, Luxury): up to 4 adults
Cab Over Motorhome (Family, Large): up to 6 adults
0-6 years old
Manual

Euromotorhome Rental
Based in Madrid and with an additional branch in Barcelona, Euromotorhome has motorhomes for rent in Spain's two main cities. Besides roundtrip RV rentals, they also offer one-way international rentals, which allow you to drop off your vehicle in a number of major European cities.
Built by McLouis and Rimor in Italy, their huge fleet of RV rentals in Spain ranges from compact pop-top campervans and more spacious vans for couples to low-profile RVs and an impressive six categories of over-cab motorhome, the largest of which can sleep up to 7 adults. Their vehicles are ideal for road tripping families and groups of friends, while couples will also find various choices.
Euromotorhome Rental Vehicles:
Poptop: up to 2 adults & 2 children
Campervan: up to 2 adults & 1 child
Motorhome: up to 7 adults
0-9 years old
Manual (& Auto)
Flamenco Campers
Based 10 minutes from the Malaga Airport, Flamenco Campers caters to travellers who want to explore the beautiful region of Andalusia in southern Spain. Their fleet consists of a variety of campervans, from hi-top and pop-top campers to a rather amazing vintage VW van.
All Flamenco Campers vehicles are fully equipped and easy to drive, while you can also add a number of optional extras for additional comfort and convenience on the road.
Flamenco Campers Rental Vehicles:
Hitop (Pepa): up to 2 adults & 3 children
Campervan (Lola): up to 2 adults & 2 children
0-9 years old
Manual
Spain RV Rental Locations
You can rent a motorhome in Spain in no fewer than two dozen different towns and cities, spread all across the country. The main Spain motorhome rental locations include world-famous cities like Barcelona, Madrid and Seville, but also smaller regional towns such as Alicante, La Coruna, Pamploma and Santander.
So, wherever you would like to start your self-drive holiday in Spain with a motorhome, you should be able to find an RV depot nearby.
Barcelona, Catalonia
The second-largest city in Spain, Barcelona is a major hub on the country's northeast coast. It is the capital of the autonomous region of Catalonia, which is a super-popular destination to explore with a motorhome rental. Barcelona is home to a large international airport, as well as many RV rental depots, making it the perfect starting point for self-drive holidays this corner of Spain.
This city itself is famous around the world for the striking architectural works of Lluis Domenech i Montaner and, especially, Antoni Gaudi, which are UNESCO World Heritage Sites. Well-known examples are the spectacular Sagrada Familia church, Parc Güell, Casa Battlo and the Hospital de Sant Pau.
Top Motorhome Rentals in Barcelona: Autocaravan Express, Euromotorhome Rental, McRent Spain, Touring Cars Spain
Madrid
Located in the heart of Spain, Madrid is the country's capital and largest city. It is also one of the largest cities in Europe. Many visitors arrive at the Madrid Airport, which is home to several motorhome rental depots. After picking up your RV hire in the Spanish capital, you can explore the city—you could spend several days sightseeing in Madrid—or head out for a road trip around central Spain.
The city of Madrid has its fair share of historic and cultural attractions. See world-class art at renowned museums like the Prado and Reina Sofia, explore the vast El Retiro Park, enjoy a cup of coffee or glass of wine at Plaza Mayor, visit the massive Royal Palace of Madrid, and indulge in Spanish gastronomy at markets and restaurants.
Best Madrid Motorhome Rental Companies: Anywhere Campers, Autocaravan Express, Euromotorhome Rental, McRent Spain, Southcamper, Touring Cars Spain
Malaga, Costa del Sol
A major urban centre on the Spanish south coast, Malaga is a great place to rent a motorhome in Spain and explore the Costa del Sol. Several RV hire companies have a depot in the city, usually close to the airport.
This beautiful historic city, one of the oldest continuously inhabited cities in the world, is home to many attractions. From the imposing defensive walls, constructed by the Phoenicians, Romans, Byzantines, Arabs and Spanish, to the Cathedral of the Incarnation and the famous La Malagueta bullring, there is plenty to see and do in Malaga. Additionally, the city is known as the birthplace of Pablo Picasso—the Picasso Museum Malaga is another popular place to visit.
Malaga Top Motorhome Hire Companies: Anywhere Campers, Autocaravan Express, Euromotorhome Rental, Flamenco Campers, McRent Spain, Southcamper, Touring Cars Spain
Alicante, Costa Blanca
A vibrant city on the Costa Blanca in southeast Spain, Alicante has something to offer for everyone. The city itself has several amazing attractions, including the Castle of Santa Barbara, the Port of Alicante, a few parks, churches and monasteries, as well as some excellent museums.
If you decide to pick up your Spain motorhome rental in Alicante, you will be just a quick drive away from scenic Costa Blanca spots like Altea, Denia and Guadalest. Other road trip destinations include Murcia, Cartagena and Almeria.
Top Alicante RV Rentals: Anywhere Campers, Autocaravan Express, Euromotorhome Rental, McRent Spain
Almeria, Andalusia
Although slightly less touristy than other coastal cities in Andalusia, Almeria is a fantastic place to start a road trip. The city's rich history included a period of prosperity during the Islamic era, when it was an important trade city. You can still see that heritage today in the medieval Alcazaba fortress and the Museum of Almeria.
Thanks to its location in southeast Spain, the city is a great base to explore other destinations in the region, such as Malaga, Murcia and several natural and national parks.
Almeria Best RV Rentals Companies: Autocaravan Express, Euromotorhome Rental, McRent Spain
Bilbao, Basque Country
The largest city in the Basque Country, Bilbao is the ideal place to start a scenic road trip in northern Spain with a motorhome rental. The city itself, however, has a wealth of attractions, too. Don't miss places like the iconic Bilbao Guggenheim Museum, the historic Ribera Market, the bustling Plaza Nueva and Bilbao Cathedral.
When you rent a motorhome in Bilbao, you also get to visit beautiful destinations like San Sebastian, the medieval town of Santillana del Mar, Pamplona (famous for the annual Running of the Bulls event) and San Juan de Gaztelugatxe, which served as the setting of Dragonstone in Game of Thrones.
Top Motorhome Rentals in Bilbao: Anywhere Campers, Autocaravan Express, Euromotorhome Rental
Cadiz, Andalusia
Pick up your Spain motorhome rental in Cadiz and explore one of the oldest inhabited areas in Western Europe. Founded by the Phoenicians in the 8th century BC, this ancient coastal city in Andalusia is home to a wealth of historic architecture.
Visit fascinating sites like the Roman Theatre, the Tavira Tower and the numerous charming plazas in the Old Town. Afterward, go on an RV road trip in southwest Spain to destinations like Gibraltar, Seville, Marbella and even the Algarve in nearby Portugal.
Best Cadiz Motorhome Rentals in Spain: Euromotorhome Rental
Cartagena, Murcia
Featuring a rich maritime history and amazing Roman ruins, Cartagena is well-worth visiting. Its port has been the home of the Spanish Navy's Mediterranean Department since the 1700s, while the inner city boasts various architectural highlights.
Top attractions include a huge Roman Theatre, cathedral ruins, the Charles III Rampart and numerous beautiful Art Nouveau buildings. Around Cartagena, you will find several beaches. Popular day and road trip destinations from Cartagena include Murcia, Alicante, Almeria and the Sierra Nevada National Park.
Top Cartagena Motorhome Rental Brand: McRent Spain
Cordoba, Andalusia
The city of Cordoba sits in the Andalusian interior, a scenic drive from the sunny beaches of the Costa del Sol. Having known periods of rule by Romans, Moors and Spanish, the ancient city centre is dotted with a variety of historic buildings.
From the Moorish Mezquita-Catedral to the Alcazar and the Roman Bridge, there is plenty to see here. In fact, Cordoba has no fewer than four different UNESCO World Heritage Sites, more than any other city in the world.
Best RV Rental in Cordoba, Spain: Autocaravan Express
Denia, Costa Blanca
Situated about halfway between Alicante and Valencia on the Costa Blanca, Denia is a vibrant coastal town with a rich history. Arguably its main attraction is the Moorish Castle of Denia, which dates from the 11th and 12th centuries and offers panoramic views of the coast.
Denia is part of the "Route of the Valencian Classics", a cultural driving route through the birthlands of classical writers of the Golden Age of Valencia. So, rent a motorhome in this part of Spain and discover some amazing regional—and national—cultural heritage.
Top Motorhome Rentals in Denia: McRent Spain
Girona, Catalonia
A beautiful ancient city in northern Catalonia, Girona is one of northwest Spain's top destinations. Several Spain motorhome rental companies have a depot in the city, making it a great base for road trip around the region.
The city itself has a remarkably well-preserved Old Town. The 13th-century Jewish Quarter, in particular, is among the best preserved of its kind in Europe. Other attractions include the cathedral, a number of historic churches, Independence Square and the photogenic houses along the River Onyar.
Best Girona RV Rentals, Spain: Anywhere Campers, Autocaravan Express, Euromotorhome Rental, McRent Spain
Granada, Andalusia
Situated at the confluence of four rivers in the Sierra Nevada foothills, Granada offers visitors everything from cuisine and architecture to outdoor pursuits such as skiing and hiking. This historically important city is dotted with landmarks, including palaces, chapels, churches and museums.
Its star attraction, however, is without a doubt the sprawling Alhambra, an ancient Arab palace and citadel. This massive, fortified complex is a UNESCO World Heritage Site and one of Europe's greatest historic fortresses.
Top Motorhome Rentals in Granada, Spain: Autocaravan Express, Euromotorhome Rental, Southcamper
Jerez de la Frontera, Andalusia
The largest city in the province of Cadiz, Andalusia, Jerez de la Frontera might not make on many people's Spain motorhome rental itineraries, but it is actually a very interesting destination. A few RV hire companies rent out campervans and motorhomes for scenic road trips in the region.
The city itself is home to wonderful landmarks, such as the Cathedral of San Salvador, the Alcazar of Jerez and the striking Charterhouse of Jerez. The main attraction, however, is the surrounding wine region, which is considered the world capital of sherry wine.
Best RV Hire in Jerez de la Frontera, Spain: Autocaravan Express, Euromotorhome Rental, Southcamper
La Coruna, Galicia
Located on the northwest coast of Spain, the historic city of La Coruna boasts both ancient and modern attractions. The main hub in Galicia, it is a popular destination in this beautiful corner of Spain.
Road trip destinations including nearby Santiago de Compostela, Lugo, Pontevedra and Vigo. La Coruna's star attraction is the Roman Tower of Hercules, an ancient lighthouse that has been continuously operated since the 2nd century—it is a UNESCO World Heritage Site.
Top Motorhome Rentals in La Coruna: McRent Spain
Lleida, Catalonia
One of Catalonia's oldest towns, Lleida is often a destination on road trip in northeast Spain with a motorhome rental. It boasts numerous historic and cultural attractions, including the Seu Vella cathedral, the Seu Nova cathedral, the Templar Castle of Gardeny and many parks and gardens.
If you are renting an RV in this region of Spain, other must-see places include Girona, Zaragoza, Tarragona and, of course, Barcelona.
Best Campervan Rentals in Lleida, Spain: McRent Spain
Lugo, Galicia
Located in the heart of Galicia, northwest Spain, Lugo, although relatively small, is an extraordinary place to visit. Its main claim to fame are its intact 3rd-century Roman walls, which are protected as UNESCO World Heritage.
Lugo is the only city in the world that is still completely surrounded by its original Roman-era fortified walls. Additionally, Lugo is located on the Camino Primitivo pilgrim's path toward Santiago de Compostela. The city is also famous for its amazing regional cuisine, which combines seafood from the Galician coast with dairy products, meats, and fruits and veggies from the surrounding countryside.
Top Motorhome Rentals in Lugo: Anywhere Campers, McRent Spain
Murcia
A bustling city in the southeast of Spain, Murcia has imposing architecture, such as the Murcia Town Hall, the Murcia Cathedral of Santa Maria and the magnificent Castillo de Monteagudo. You can also wander along vibrant, historic streets and enjoy the vibrant city life at typical plazas.
Other characteristics that make Murcia a great place to rent a motorhome in Spain are its many festivals and events, particularly the Holy Week Procession and the Spring Festival. Last but not least, Murcia sits in the middle of a low-lying and fertile valley, called the "Huerta", a sprawling fruit and vegetable-growing area. This makes the city is culinary hub in this corner of Spain, home to many markets and superb restaurants.
Best Murcia Motorhome Rentals in Spain: Autocaravan Express, Euromotorhome Rental
Pamplona, Navarre
Situated in the heart of Navarre, northeast Spain, Pamplona hosts one of Spain's—and Europe's—most famous annual festivals. This is where the renowned Running of the Bulls takes place, an event that is part of the week-long Fiesta de San Fermin.
In addition to that, you can also see and visit numerous landmarks, such as the Pamplona Cathedral, Plaza del Castillo, the striking Pamplona Town Hall and the well-preserved fortified city walls. Pamplona is also on the Camino Frances, by far the most popular pilgrim's route to Santiago de Compostela. Renting a campervan or motorhome and following this classic route is a popular thing to do in this region.
Top Motorhome Rentals in Pamplona: Autocaravan Express, Euromotorhome Rental
San Sebastian, Basque Country
Also known as Donostia, San Sebastian is a great city on the coast of the Basque Country, near the French border. Located on the Coast of Biscay, it is one of northern Spain's most visited tourist destinations. The city makes for a fantastic starting point for a road trip around the gorgeous Basque Country—a number of Spain RV rental companies are based in the city.
In San Sebastian itself, you can enjoy beautiful beaches, explore the picturesque Old Town and, above all, indulge in world-class cuisine. It has the second highest number of Michelin-starred restaurants in the world, as well as countless, more affordable, eateries, tapas restaurants and bars.
Best San Sebastion, Spain RV Rentals: Anywhere Campers, Autocaravan Express, McRent Spain
Santander, Cantabria
Offering visitors everything from historic architecture and beaches to amazing seafood and lots of road trip options, Santander is a popular destination on the Spanish north coast. Three main Spain motorhome hire companies have a depot in the city.
Main attractions include the original Bank of Santander building, the majestic La Magdalena Royal Palace, the Santander Cathedral and the ultra-modern Centro Botin cultural centre.
Top Santander, Spain Campervan Rentals Brands: Anywhere Campers, Autocaravan Express, Euromotorhome Rental
Seville, Andalusia
The largest city in southern Spain, Seville is also one of the country's cultural capitals. Jam-packed with cultural, historical and architectural landmarks, its Old Town has no fewer than three UNESCO World Heritage Sites: the Seville Cathedral, the General Archives of the Indies and the Alcazar Palace complex.
You can see the Seville's wealth of history in several museums, while you can also rent a campervan or motorhome to explore this gorgeous part of Spain at your own pace.
Best Sevilla, Spain Motorhome Rentals: Anywhere Campers, Autocaravan Express, Euromotorhome Rental, McRent Spain, Southcamper
Tarragona, Catalonia
The Catalonian coastal city of Tarragona also has its own Spain motorhome rental depot. Rent a campervan or RV here and explore some of the greatest historical attractions in this corner of the country.
This vibrant city has a wealth of landmarks, particularly the UNESCO World Heritage-listed Roman Ruins of Tarraco, which encompass walls, an amphitheatre, a Roman circus, a palace and a necropolis. Other highlights are the Tarragona Cathedral and living heritage events, such as the world-famous human towers.
Top Tarragona, Spain RV Rental: McRent Spain
Tenerife – Santa Cruz de Tenerife, Canary Islands
The largest of the Canary Islands, which are off the coast of northwest Africa, Tenerife is one of the most popular holiday destinations in Spain and even in the world. The island's capital is Santa Cruz de Tenerife, which has an airport and a motorhome rental depot.
This amazing island offers everything from vibrant nightlife and beautiful beaches to UNESCO World Heritage Sites, wildlife and hiking. Top attractions include the city of La Laguna and Teide National Park, home to Spain's highest mountains and one of the world's biggest volcanoes.
Best Motorhome Rental in Tenerife, Spain: McRent Spain
Valencia
One of the largest cities in Spain, Valencia is a major port city in the Mediterranean Sea and one of the country's top destinations. Featuring an exciting mix of modern and old, it has historic churches, convents, palaces and markets, as well as futuristic-looking bridges and state-of-the-art museums.
When you rent a campervan or motorhome in Valencia, you can explore beautiful places like nearby Albufera Natural Park, the ancient hilltop town of Sagunto, the beaches of Peniscola and the picture-perfect village of Albarracin.
Top Motorhome Rentals in Valencia: Anywhere Campers, Autocaravan Express, Euromotorhome Rental, McRent Spain
Beaches of Spain
Spain has over 5,000 miles of coastline and beaches. Its eastern coastline sits on the Mediterranean Ocean. San Sebastian is probably the most beautiful and popular. You may wish to spend your afternoons relaxing on the beach (under the shade of an umbrella), and then experience the balmy nightlife, driving your campervan rental to an exciting and exotic new location each morning. Las Islas Cies and Playa de Las Catedrales, Galicia, sit on the northwestern Atlantic coast, where you will find fewer tourists. Las Islas Cies is known for amazing rock formations moulded by the sea.
Birds of Catalonia
An autonomous region in the northeast of Spain, with capital city Barcelona, Catalonia has its own culture and language, and they don't like to get lumped in with the rest of Spain! It is the gateway to the Pyrenees Mountains; Lleida city poised near to Andorra for skiing and winter sports on the French border. Catalonia boasts a wide variety of flora and fauna thanks to its varied landscapes, from mountains to plains, beaches to rocky cliffs. Visit the Salvador Dali museum to bend your perceptions at Figueres.
The town of Roses is the home of elBulli, possibly the most famous restaurant in the world, specializing in molecular gastronomy. The waiting list for the "season" (about six months a year) is millions long, for just 8,000 seats, though the restaurant is now closed and its future a matter of speculation. You can learn about this unique and intriguing venue from the documentary film El Bulli: Cooking in Progress.
Motorhome Hire in Spain: Capital City Madrid
Spain's capital, Madrid, is rich in cultural and historical sites, as well as a wealth of modern shopping, eating and entertainment. Visit the largest Royal Palace in Western Europe, the Palacio Real (Royal Palace), where you can also see a part of the citys old wall. The City Hall in Cibeles Square is truly a sight to behold. In fact, the city is littered with beautiful squares and architecture.
Continue your Royal exploration at San Lorenzo de El Escorial on a campervan hire day trip from Madrid; glimpse back to the 16th century in palaces, forts and monasteries. For nature lovers, take a trip to Toledo for the mountains, and Aranjuez for stunning regal gardens, such as Jardin del Principe.
Most Spain motorhome rental companies permit one-way rentals to other branches, or even a one way hire to another country in Europe, allowing you to make the most out of your Spain campervan rental and motorhome hire holiday. Spain has plenty of campgrounds and holiday parks that have caravan and camping places that will take motorhomes, campervans and RV rentals in Spain with good amenities, with campsites in some really astonishing settings all over Spain.
Top 20 Attractions and Places to Visit in Spain
When you rent a motorhome in Spain, you have a seemingly endless number of destinations to go to. Figuring out which places to visit on a Spanish road trip can be a challenge, especially if your time is (relatively) limited.
So, to help you put together your ideal Spain RV rental itinerary, we have gathered the absolute top attractions in Spain for you below. These are the cream of the crop when it comes to tourist landmarks in the country. We encourage you to build your itinerary around these amazing sights.
Basílica de la Sagrada Família, Barcelona
Arguably the most famous architectural landmark in all of Spain, Barcelona's Basílica de la Sagrada Família is a spectacular yet unfinished Roman Catholic minor basilica.
Designed by Antoni Gaudi, the basilica is famous for its extraordinary style, which incorporates elements of Spanish Late Gothic, Catalan Modernism and advanced Art Nouveau. It is protected as World Heritage by UNESCO.
Alhambra Palace, Granada
The Alhambra Palace is a historic complex of palaces and fortifications in Granada, southern Spain. A UNESCO World Heritage Site, it is one of the greatest places to visit on a Spain RV hire road trip.
The current complex dates from the mid-1200s when it was built by the Arabs. It is one of the grandest Muslim landmarks in Europe.
Santiago de Compostela Cathedral
Officially called the Santiago de Compostela Archcathedral Basilica, this massive church is the centrepiece of the Santiago de Compostela World Heritage Site.
Thought to be the burial place of the St. James, it is one of only three churches on Earth that are constructed over the gravesite of an apostle of Jesus.
This is the final destination on the world-famous Camino de Santiago pilgrim's route, which is also a fantastic road trip with a Spain motorhome rental.
Parc Güell, Barcelona
Arguably the best-known park in Barcelona, Parc Güell sits on Carmel Hill and is famous for its stunning architecture.
Part of the "Works of Antoni Gaudi" UNESCO World Heritage Site, it is home to the Gaudi House Museum, as well as several other amazing buildings.
Prado Museum, Madrid
The phenomenal Prado Museum is the main national art museum in Spain. Situated in the Madrid city centre, it houses one of Europe's finest collections of historic art, from the 12th to the early-20th century.
Exhibits include the world's greatest collection of Spanish art, as well as works from other European artists, including El Greco, Peter Paul Rubens, Diego Velazquez, Caravaggio and Titian.
Casa Milà, Barcelona
Also known as "The Stone Quarry" for its rough exterior, Casa Milà is yet another modernist buildings in Barcelona designed by Antoni Gaudi.
The last private residence that Gaudi designed, the building is now a UNESCO World Heritage Site and hosts exhibits and other cultural events.
El Escorial Royal Monastery, San Lorenzo
Located a short distance northwest of Madrid in the town of San Lorenzo de El Escorial, the El Escorial Royal Monastery is a historic residence of the King of Spain. Constructed in the mid-16th century, it is the world's largest Renaissance building.
This spectacular royal palace and monastery is a major attraction in central Spain, a wonderful RV road trip from the capital, and serves as a convent, royal home, university, hospital, museum, library and even school.
Ordesa y Monte Perdido National Park
Part of a UNESCO Biosphere Reserve and World Heritage Site, the Ordesa y Monte Perdido National Park is one of southern Europe's greatest nature parks.
Protecting a spectacular part of the Pyrenees, characterized by steep valleys, cliffs and jagged peaks, it offers road trippers amazing hiking, camping, canyoning and rock climbing.
Great Mosque of Cordoba
The Mosque-Cathedral of Cordoba is currently a Roman Catholic cathedral, but used to be an Islamic mosque known as the Great Mosque of Cordoba.
This historic complex is an important Islamic architectural landmark in the western Mediterranean and a popular tourist destination in Andalusia.
Alcazar, Seville
As many other historic landmarks in Andalusia, the Alcazar of Seville has its roots in Islamic architecture. Build on top of a Muslim al-Qasr, meaning residential fortress ("alcazar"), is also served as a royal palace for the Christian king Peter of Castile.
The building's history spans five centuries and numerous architectural styles, making it a fascinating place to visit on a road trip in southern Spain with an RV rental.
Camino de Santiago
Called the Way of St. James in English, the Camino de Santiago is arguably the world's most famous historic pilgrimage route. There are countless routes across the entire continent of Europe, but all lead to one single destination: the Cathedral of Santiago de Compostela, the reputed burial site of apostle St. James.
The best-known route is the Camino Francés (the French Way), which runs from southern France across northern Spain. A popular walking route, it is also possible to trace its course with a Spain motorhome or campervan hire.
Toledo Old City
The extraordinary cultural and architectural heritage of the Old Town of Toledo is the reason UNESCO declare it World Heritage in 1986. This stunning town was the capital of the region after the fall of the Roman Empire and is also known as the "City of Three Cultures" for its Christian, Jewish and Muslim heritage.
Landmarks associated with those three major religions are among Toledo's main tourist attractions, while it is also famous for its handcrafted swords and other blades.
Salamanca
Situated in the heart of western Spain, Salamanca is a beautiful historic city with striking centuries-old buildings and houses.
Salamanca is also famous for its university, which, founded in 1218, is the third-oldest Western university. Additionally, Salamanca hosts annual religious events and is a culinary hotspot.
Sierra Nevada
An imposing "mountain range covered in snow", the Sierra Nevada contains the highest mountain in continental Spain. Large parts of the range are protected as Sierra Nevada National Park. The city of Granada sits in its foothills, while other popular Spain RV rental road trip destinations include nearby Almeria and Malaga.
The high altitude of the Sierra Nevada peaks allows for skiing and other winter sports, making it one of the southernmost winter sports destinations in Europe.
Running of the Bulls, Pamplona
One of the most famous cultural events in Spain, Pamplona's Running of the Bulls attracts tens of thousands of visitors in July. During the event, six (or more) bulls are let loose on the town's street, while people can run among them, historically a show of youthful bravery.
The race ends at the local bullfighting arena. Additionally, Pamplona is located on the popular Camino Francés route to Santiago de Compostela.
White Towns of Andalusia
The "Pueblos Blancos" or White Towns of Andalusia are popular places to visit in the south of Spain. This series of stunning whitewashed villages and towns make for an amazing road trip with a motorhome rental in Spain.
There are various driving routes through the region, allowing you to visit gorgeous towns like Olvera, Setenil de las Bodegas, Ronda, Medina Sidonia and Zahara de la Sierra, among numerous others. Most of the White Towns are within natural parks, mostly in Sierra de Grazalema Natural Park.
Logroño Old Town
Located on historic travel routes, particularly the Camino de Santiago, Logroño in northern Spain is home to a wonderful Old Town.
When exploring this part of Spain with a motorhome rental, make sure to visit landmarks like the Church of San Bartolomé, the Roman Bridge of Mantible and the Co-cathedral of Santa Maria de la Redonda.
Wine lovers will relish the opportunity to sample regional vintages in surrounding vineyards.
Doñana National Park, Andalusia
A UNESCO World Heritage Site, Doñana National Park protects a large area of sand dunes, shallow rivers and marshlands in southern Spain.
This sprawling river delta is home to diverse flora and fauna, especially birds, and offers everything from horseback riding on the beach to hiking, wildlife viewing and swimming. It is a popular destination from nearby Seville.
Teide National Park, Tenerife
Encompassing much of the interior of Tenerife, the largest of Spain's Canary Islands, Teide National Park preserves the spectacular volcanic landscapes on and around Mount Teide.
The largest volcano in Spain and one of the highest in the world when measured from its base, Mount Teide is a breathtaking sight. The national park is a UNESCO World Heritage Site and offers great hiking and stargazing.
Gibraltar
Although Gibraltar is not part of Spain—it is a British Overseas Territory administered by the United Kingdom—it is still a popular destination on self-drive holidays in Spain with a campervan rental. This tiny enclave sits at the southern tip of the Iberian Peninsula, bordered by Spain to the north and dominated by the iconic Rock of Gibraltar.
Top attractions are the Gibraltar Cable Car, the Upper Rock Nature Reserve and the world-famous Barbary macaques who live on the Rock, the only wild monkeys in Europe.
Top 7 Spain Scenic Drives
Why rent a motorhome in Spain if you aren't going to do go on some scenic drives? All over Spain, you can find amazing driving routes, whether it is along the country's beautiful coasts, historic roads or inland mountain ranges.
The following scenic drives in Spain will take you to, through and past some of the most famous destinations in the country. From the Basque coast and the Costa Brava to Caliphate Route and the legendary Camino de Santiago, there is no lack of epic road trip options in Spain.
Al Idrisi Scenic Route
Algeciras to Granada via Malaga
The Al Idrisi Scenic Route is named after the medieval Arab cartographer Al Idrisi, who was famous for his detailed geographic descriptions of the Mediterranean. The route runs from Algeciras to Granada, through the heart of Andalusia, which used to Muslim territory.
On its 330-kilometre length, you will visit beautiful places in southern Spain, such as the Costa del Sol, Marbella, Malaga, Motril and Granada, world-famous for its extraordinary Alhambra Fortress. Rent a campervan in Spain's beautiful south, indulge in seafood, sunbathe on sandy beaches, visit ancient sites and explore gorgeous old towns.
Basque Coast
Santander to Bilbao and San Sebastian
The glorious Basque Coast is in northern Spain, between the towering Pyrenees and the Bay of Biscay. This coastal region is pretty rugged, home to mountains and valleys, dotted with historic villages and a few amazing old cities.
When driving the Basque Coast Route, you will stumble upon sandy beaches, quaint fishing towns and spectacular cliffs. Pick up your Spain RV rental in Santander, Cantabria, and drive east, on the way enjoying coastal scenery and the numerous attractions of cities like Bilbao and San Sebastian. Don't forget to stop at Guernica, made famous by Picasso's painting of the same name.
Caliphate Route
Cordoba to Baena, Alcaudette, Granada, Alcala la Real, Lucena, Fernan Nunez and Cordoba
One of the greatest scenic drives in Spain, the Route of the Caliphate connects two major historic sites dating from the period of Al-Andalus, Spain's Moorish era.
You can start this road trip either in Cordoba or Granada, respectively home to the Mosque of Cordoba and the Alhambra Fortress of Granada. Both landmarks are UNESCO World Heritage Sites, prime examples of the former wealth and prosperity of Arab Spain.
Costa Brava
Blanes to Portbou, via Tossa de Mar, and Roses
Its name meaning "Rugged Coast" or "Wild Coast" in English, the Costa Brava is lined with rocky cliffs and sea stacks, as well as numerous world-class beaches. This famous stretch of Spanish coastline extends from just north of Barcelona to the French border.
So, rent a campervan in Barcelona or Girona and explore a stunning part of Spain, including famous beach resorts like Banes and Lloret de Mar. Sample seafood and wine, enjoy a near-perfect Mediterranean climate, visit museums, and explore the region's many natural parks and areas.
Costa Del Sol
Nerja to Malaga, Marbella, Punta Chullera and Cadiz
The Costa del Sol, "Coast of the Sun" in English, was one of the first major international tourist destinations in Spain. Thanks to its amazing climate, beautiful beaches, rich history, stunning architecture and wonderful natural areas, it has attracted both celebrities and summer holiday-makers alike since the 1950's.
The Costa del Sol from Cadiz to Nerja is entirely within Andalusia. Extending between the cliffs of Maro in the west to Punta Chullera in the east, it also encompasses amazing coastal towns like Malaga and Marbella. Hire a motorhome in Granada, drive to the coast and enjoy some time on the sun-soaked coast of southern Spain.
Route of the White Villages
Arcos de la Frontera to Espera, Ubrique, Olvera, Ronda, Jimena de la Frontera and Castellar de la Frontera
If you would like to extend your Costa del Sol road trip, you can easily add the superb Route of the White Villages to your itinerary. This romantic road trip in the heart of Andalusia takes you through the mountainous regions of Serrania de Ronda, Sierra de Grazalema and Los Alcornocales.
Pick up an RV in Cadiz, Jerez de la Frontera, Sevilla or Malaga and visit some of the numerous White Villages. Although there are several different routes linking the villages, the most popular one runs from Arcos de la Frontera to Ronda and ultimately to Castellar de la Frontera. This is one of the best scenic drives in all of Spain.
Santiago de Compostela
Pamplona to St Jean Pied de Port, Oviedo, Santiago de Compostela and La Coruna
Rent a motorhome in Pamplona and trace the ancient route to Santiago de Compostela, arguably the world's most famous pilgrimage.
Head across the French border to St. Jean-Pied-de-Port, the most popular starting point of the Camino Francés, the "French Way", to Santiago de Compostela. Then, drive westward, paralleling the pilgrim's route and visiting numerous historic towns along the way. Highlights are Logroño, Burgos, León, Astorga and, finally, the Cathedral of Santiago de Compostela, the supposed final resting place of St. James. 
When's the best time of year to rent a campervan in Spain?
Figuring out the best time of year to rent a motorhome in Spain depends somewhat on your destination. Climates differ significantly across continental Spain, from the oceanic climate of the Basque Country and Galicia to central Spain's Mediterranean climates and the arid climates of the southeast coasts.
In fact, Spain is Europe's most climatically diverse country, home to no fewer than 13 different Köppen climates. Generally speaking, however, Spain has four different seasons, similar to other Mediterranean countries in Europe.
Weather isn't the only factor to account for when deciding on the best time of year to hire a campervan in Spain. Prices, availability of activities and accommodations, and crowds are too. Below, we provide a brief overview of the conditions during each of the four seasons in Spain.
Spring (March to May)
After the quiet winter months of January and February, spring initiates the slow progression toward the crowded summer. Running from March through May, spring in Spain comes with lengthening days, rising temperatures, increasingly busy patios and terraces, abundant flowers and waterfalls.
While March is still very much in the low season, late-May is significantly busier, yet without the high prices of summer. Additionally, spring also features a number of amazing festivals in Spain, such as the Temps de Flors in Girona and the Courtyards Festival in Cordoba. Blessed with lots of sunshine, this is a wonderful time of year to explore Spain with a motorhome rental and have an experience undisturbed by massive crowds.
Summer (June to August)
In Spain, summer runs from June through August, coinciding with the summer holidays in many European countries. Therefore, this is by far the busiest season to rent a campervan in Spain. Most of the popular destinations will be very busy, while accommodations, tours and activities should be booked months, if not years, in advance.
These months are the driest and hottest everywhere in Spain, with daytime temperatures that typically exceed 30 degrees Celsius. Note, however, that the northern coast might see some occasional summer rain—the other parts of the country require only sunglasses, a hat, sun cream and beachwear. Summer is a fantastic period to enjoy Spain's gorgeous coasts and beaches, party at seaside resorts, visit inland wineries and do some scenic drives.
Autumn/Fall (September to November)
As the summer winds down in September, autumn brings cooler weather, amazing fresh food products, excellent conditions for all kinds of outdoor activities, and lower prices. Thanks to Spain's wonderful climates, though, there is still plenty of sunshine to enjoy in autumn.
Rent a motorhome in Spain in autumn and you get to enjoy the abundance of the harvest, which means fresh grapes for wine, roasted chestnuts, mushroom dishes, hearty stews and soups. This is arguably the best time to visit Spain if you are a foodie. Nature lovers, too, will relish exploring Spain in autumn, immersing themselves in colourful forests, natural parks and mountains. And, why not take advantage to do some Christmas shopping ahead of time?
Winter (December to February)
Spain in winter is much less cold, rainy and snowy than most other countries in Europe. However, you should still prepare and bring and umbrella and warm jacket, as it does occasionally rain. Especially the mountainous regions get significant snowfall in winter, offering excellent winter sports opportunities.
Elsewhere, enjoy the atmospheric Christmas vibe in virtually every town and city in December, the quietness of Spain in January or the fun of Carnival later in the season. As one of the world's culinary capital, Spain's cuisine also delivers the goods throughout winter with a variety of hearty dishes, sweet desserts and seasonal local specialties. 
Best Spain Tourism Information Sites
Planning a successful road trip in Spain with a motorhome or campervan starts with proper research. It is important to figure where to go and what to see—as you can see on this Spain RV rental page, there is lots on offer—before you go.
To help you do just that, we have collected the best tourism information sites about Spain below.
Spain.info
The best all-round and most comprehensive website about travelling in Spain, Spain.info has a wealth of information about all Spanish regions, coasts, islands and cities.
Individual pages focus on particular travel topics, such as art, cuisine, adventure, shopping and much more. There is also a section about events, as well as tonnes of specific destination info. A superb resource for planning your Spain RV hire trip.
Andalusia
For information about exploring Andalusia, the sun-soaked southern region of Spain, Andalucia.org is a great website to visit.
You will find tips for the region's many amazing attractions, including Almeria, Granada, Seville and Malaga, but also about its national parks, hundreds of miles of coastline and beautiful inland destinations.
Visit Valencia
If you are planning to visit the vibrant city of Valencia with your Spain campervan, the official website of Visit Valencia has all the information you might need.
From itineraries and landmarks to beaches, events and accommodation, it is all available here.
Catalonia
The autonomous region of Catalonia is home to a wealth of destinations, including Barcelona, Girona and Tarragona.
For tips and advice about what to see, do, eat and drink in this culturally rich region, browsing the Catalunya website will provide all answers.
Turismo Galicia
Turismo Galicia is the hub for all kinds of information about Spain's northwestern region.
If your Spain RV rental plans include visits to places like Santiago de Compostela, the Camino de Santiago, the Tower of Hercules and/or the Walls of Lugo, you will find lots of useful tourist information here.
Turismo Madrid
A city positively filled with historical, cultural and modern landmarks, Madrid offers travellers enough things to see and do for weeks.
To figure out what attractions and activities you should do in the Spanish capital, visit the information-packed Turismo Madrid website.
Petrol/Gasoline Prices in Spain
Fuel costs are a big part of your budget when you rent a motorhome in Spain. To help you plan the anticipated expenses of driving your vehicle around, Fuelo has a detailed overview of current petrol/gasoline prices in Spain, including prices at hundreds of individual petrol/gasoline stations.
Visas for Spain
If you are not sure if you need a specific visa to explore Spain with a motorhome rental, you can find more details on the Schengen website. It also provides application forms and advice about requirements.
EuroCampings Spain
Featuring more than 500 verified campsites across Spain, EuroCampings Spain is arguably the best resource for information about camping in Spain.
You can see info and book sites at campsites from the Pyrenees and Galicia to Madrid, Catalonia, the Costal del Sol and almost every other region in Spain.
Frequently Asked Questions (FAQ)
If you have never rented a campervan or motorhome in Spain before, you might have some questions about logistics and practicalities. Below, we answer all of the most frequently asked questions related to RV rentals in Spain.
How old do I need to be to hire a RV rental in Spain?
Generally speaking, the minimum age to rent a motorhome in Spain is 21. However, many Spanish RV rental companies have a higher minimum age, which can be up to 23 or even 25 years of age. If companies allow drivers under 25, it is quite likely they will have to pay an extra young-driver fee.
Which side of the road do I drive and pass on?
Just like elsewhere in mainland Europe, people in Spain drive on the right side of the road. Overtaking a slower vehicle occurs on the left side of that vehicle.
What are the speed limits for campervans & motorhomes
How fast you can drive your motorhome rental in Spain depends on the weight of the vehicle:

Motorhome under 3.5t: 120 km/h on motorways and 90 km/h on other roads.
Motorhome over 3.5t: 90 km/h on motorways and 80 km/h on other roads.

Note, though, that local speeds limits might differ from these general rules. Often, the more built-up a road is, the lower the speed limit.
Do I have to wear a seatbelt in Spain?
Every passenger in a vehicle driving in Spain must wear a seatbelt at all times.
Can I drive my Spain motorhome rental in another country in Europe?
Most large RV rental companies in Spain allow travel throughout mainland Europe, however there are some exceptions. If travelling outside Spain and Portugal, please check the terms and conditions of the RV company before hiring, to make sure they have no exclusions in their terms and conditions. Sometimes you may be able to do this by paying a higher insurance fee.
The borders between EU countries are completely open—there are no customs checkpoints—and you can simply drive across the border with your RV rental. From Spain, you could easily drive to countries like Portugal and France. Gibraltar, technically a part of the United Kingdom, is also open to travellers coming from Spain.
Do I have to carry any documents when driving?
Yes, you do. Residents of the EU can rent and drive a motorhome in Spain with their EU driver's license. People from outside of the EU need their original national driver's license, as well as an international driver's license, which is essentially a translation of the former. Additionally, each vehicle will also need valid insurance documents, but those should be provided by the rental company.
Are there road tolls in Spain?
There are several toll roads in Spain. To avoid surprises and extra bites out of your budget, it is important to inform yourself about their locations beforehand. You can see the Spanish toll roads and their fees
at autopistas.com.
Is free camping allowed in Spain?
Yes, you can camp for free at numerous locations all over Spain. In fact, Spain has one of the best camping systems in Europe. Many villages, towns and even cities encourage RV travellers to spend the night nearby, which in return brings in significant tourist money for local businesses. Furgovw.org has hundreds of places in Spain where you can camp for free with your campervan or RV.
What are 'Aires', and can I use them for overnight camping in Spain?
'Aires' is the French name for the free camping locations for motorhomes in Spain we mentioned above. They are known as 'Areas para autocaravana' or 'Areas AC' in Spain. These basic campsites—essentially parking lots—are run by local authorities and allow road trippers to park overnight and spend the night free of charge. Very occasionally, a small fee is charged.
Are one way RV rentals allowed?
That depends on the company you rent your Spain motorhome from. Most major companies with several depots in Spain and other European countries do allow one-way rentals, whether it is within Spain or elsewhere in Europe. This sometimes comes with an additional charge. To check, use the search widget on this page to look for available RV rentals between two destinations.
Can I drive a motorhome rental in Spain with a standard driver's license?
Most likely, yes. As we mentioned above, EU residents should be able to rent a campervan in Spain and drive it with their own national driver's licenses. People from outside of the EU, however, will need an international driver's license and their national driver's license.