Croatian Coast Scenic Drive
Explore the Adriatic Coast by Motorhome Rental
One of Europe's most up-and-coming destinations must be Croatia. This coastal country in the western Balkans is often said to be like a cheap Italy. It has similar history to its neighbor across the Adriatic Sea, the same excellent food and even overlapping cultures. Yet, it's much less known and less visited. And that's a Croatian coast scenic drive is so amazing.
The Perfect Summer Road Trip Destination
Even though European holiday-makers have been aware of the sheer beauty of the Croatian coast for decades, people from North America or other continents tend to realize much less how great this former-Yugoslavian nation is.
It's the perfect place for a summer road trip. Numerous beautiful historic towns and fascinating fortified cities line the Croatian coast, separated from one another by endless pebble beaches, coastal hills and Mediterranean woods. Accommodation is present in abundance, ranging from locally owned apartments and B&Bs to resort hotels and well-equipped campgrounds. Camping is popular in Croatia—many foreign visitors travel there with their own RVs or trailers, or rent a motorhome in Zadar, Split or Dubrovnik.
If you like your summer vacation to be about history and culture, seafood and sunbathing, there are few destinations that are better than Croatia.
Below, you'll find a brief overview of the top road trip destinations on the Croatian coast, listed from north to south.
Istria
Istria is the triangular peninsula in northwestern Croatia. It's culturally and historically different from all other parts of the country because it used to belong to Italy (Venice). You'll clearly see this in the region's architecture, many of the town's buildings featuring Venetian-style windows and pastel colors.
This is a rural region, home to gorgeous coasts, rolling hills, farmlands and wineries. Make sure to visit Rovinj and Pula, the two main coastal towns. Consider taking an inland drive to the hilltop town of Motovun as well.
Zadar Roman City
Zadar lies a wonderful coastal drive south of Istria. This town is basically the northernmost town in Dalmatia. Founded by the Romans, you'll find many interesting Roman ruins in the heart of the Old Town, which occupies a small peninsula.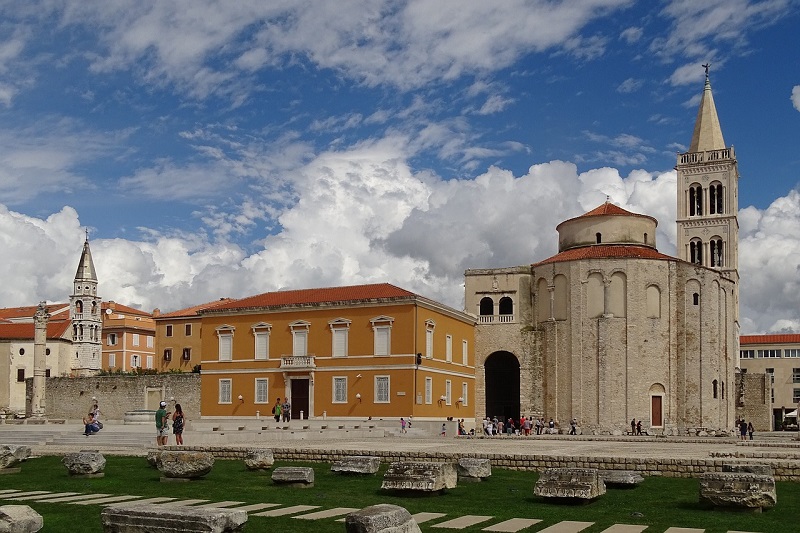 This town is the perfect pit-stop between Istria and the southern Dalmatian cities and beaches. There are a few superb museums you might want to visit. The major highlights in Zadar, however, are the Sea Organ and the Sun Salution, respectively a sound and a sight attraction. Both lie next to each other on the waterfront promenade and are powered by, respectively, the waves and sunlight.
Šibenik & Krka National Park
A quick cruise south, the city of Šibenik awaits. This highly underrated historic city dates from the Middle Ages and is built entirely from stone. There are cobbled streets, stone houses, stone stairways and one of the largest stone churches in Europe—the UNESCO World Heritage-listed St. James Cathedral.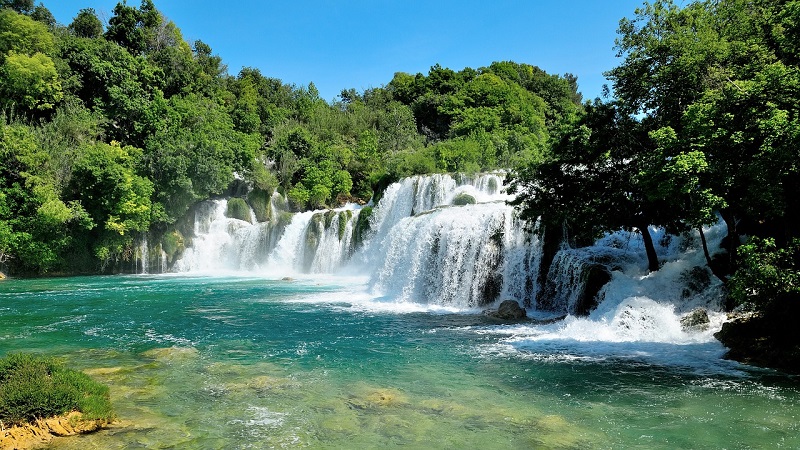 Just outside of Šibenik lies Krka National Park. Protecting both banks of a beautiful river, this popular park is famous for its cascading waterfalls. Go for a hike to Skradinski Buk, a roaring waterfall underneath which you can swim.
Historic Split
Split is Croatia's second-largest city and filled with awesome attractions. The beating heart of this ancient coastal city is Diocletian's Palace. Built as an enormous retirement home for Roman Emperor Diocletian, this is the place around which Split evolved. It's a UNESCO World Heritage Site, too.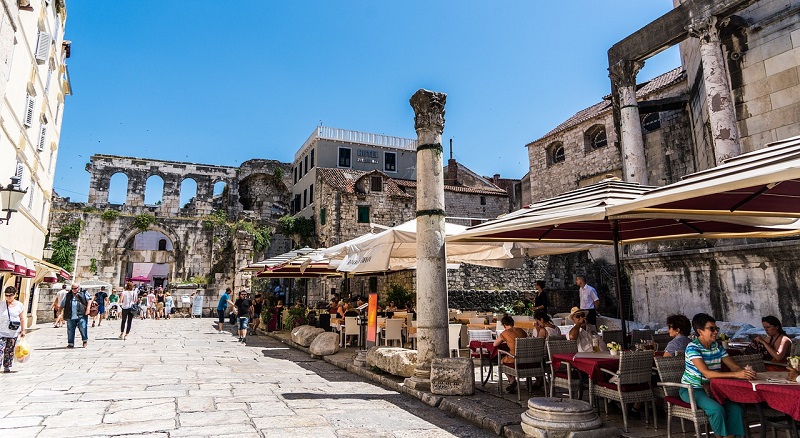 Split also has a medieval quarter, located adjacent to Diocletian's Palace. Wander the ancient streets, discover hidden squares and sample fantastic local cuisine. Don't forget to go for a sunset walk along the waterfront, one of the greatest in Mediterranean Europe.
Dubrovnik: UNESCO World Heritage Site
The last destination on this epic road trip along the Croatian coast is Dubrovnik, the icing on the cake, really. Dubrovnik is one of the greatest old cities in the world. Its entire Old Town is UNESCO World Heritage, surrounded by massive fortified walls and featuring jaw-dropping architecture. This is the number one tourist destination in Croatia.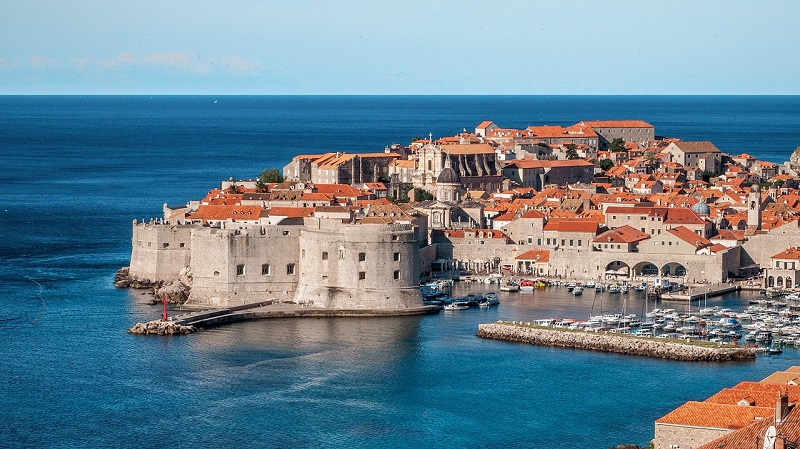 Explore its historic alleys, go for a boat ride to Lokrum Island, visit a few museums, take the cable car up the hill behind it for breathtaking views, and walk the city walls.