Germany Scenic Drives
Germany is filled with some of the most amazing scenic driving routes. From history and culture to wine and beer, you can enjoy it all in one superb country. Some of the Germany scenic drives are relatively short while others take at least a week to complete. Even if you choose a short distance drive, there's no reason to rush it and you could much rather take a few days to enjoy your scenic surroundings from the comfort and convenience of your motorhome, campervan or RV!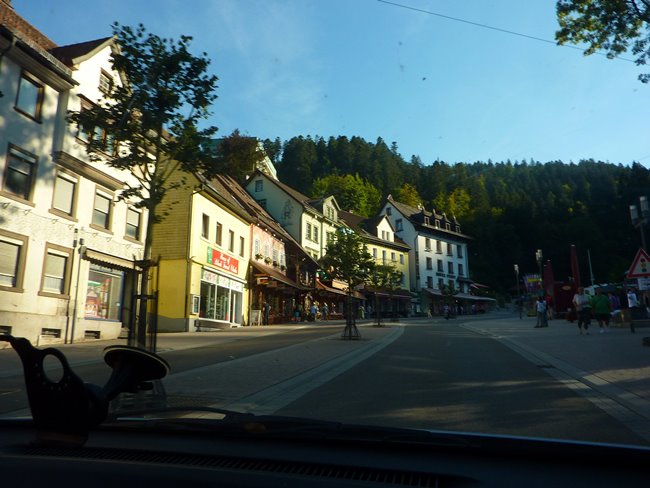 The Fantastic Road takes you on a 400km adventure from Heidelberg to Konstanz and includes everything from the Black Forest to historical sights and stops perfect for any motoring enthusiast. The Black Forest Mountain Road is just 60km in length which makes it far shorter in comparison. What it lacks in distance, it more than makes up for in terms of sights and highlights along the way! From Baden-Baden to Freudenstadt, there's never a dull moment on this scenic drive. The Bertha Benz Memorial Road begins in Mannheim and takes travellers all the way to Pforzheim and back again. This route is just less than 200km in length which makes it ideal for those looking for a scenic getaway that can be enjoyed within a week.
The Castle Road lives up to its name with plenty of breathtakingly beautiful castles all along the way. The Castle Road is a long drive at 1 000km and a more spacious vehicle like a motorhome makes for more comfortable travelling conditions. Enjoy the sights along the famous Fairytale Road from Hanau to Bremen! Over a distance of 600km, this drive takes you past such sights as the Snow White village of Bergfreiheit and several locations associated with the Brothers Grimm.
The German Clock Road is not just a scenic drive but also fascinating for the history lover. This drive takes you to some of the most beautifully quaint towns in the country and you will learn more about the watch and clock making trade as you see some of the oldest creations that date back centuries! The Romantic Road stretches over a distance of 350km from Wurzburg to Fussen. Some of the main sights along this route include various castles, the superb Lechfall waterfalls and the Marienberg Fortress – to name just a few. The Wine Road is another relatively short drive that takes you along an 85km long adventure. From Schweigen-Rechtenbach near Mannheim to Bockenheim in Frankfurt am Main, there are some amazing places to stop and enjoy the views as well as historic castles and so much more! If you plan your visit just right, you might be in town for one of the local wine festivals.
The German Framework Road isn't just a pleasurable drive with memorable views. It's also an opportunity to learn more about the country's history and enjoy a closer look at some of the oldest wooden structures. Some have been well maintained while others have be magnificently restored. Each town along the way has something fantastic to offer which makes this a trip suitable for everyone. Beer enthusiasts will love the German Hops Road! There is no mistaking the fact that Germany is known as one of the top producers of beer in the world and this scenic route highlights the manufacturing process of one of the most important ingredients in any beer. The German Volcanoes Route is ideal for those looking for something different in terms of landscapes and views. This route takes you on a journey through Eifel where you will learn more about how volcanic eruptions created the beauty we see today.
While all of these routes are amazing in themselves, it's important to note that you can always mix and match. Some routes converge with one another which means that you can certainly create your own itinerary according to your preferences and needs.