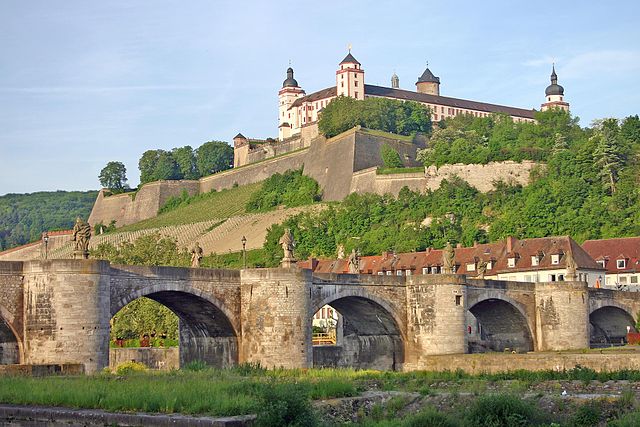 Germany Motorhome Rental
Compare RV Rental and Campervan Hire in Germany
Looking to know everything there is to know about campervan, motorhome or RV rental in Germany? You're on the right age, the quest is over. Welcome.
In the following few pages, we'll take you through the various stages of German motorhome rental, kicking off with the main motorhome rental companies in Germany and having a look at what they have to offer you, the self-drive holidaymaker.
We'll then take a look at some of the key locations in Germany from where to hire a campervan, motorhome or RV, and what they have to offer in terms of enhancing your self-drive vacation. We haven't stopped there either, we'll then dive into some of the other top places to visit in Germany after you've hired a campervan, motorhome or RV and we'll also suggest some fantastic scenic drives in Germany, even if you've worked out a few already.
The rest of this page deals with practicalities, vital information you'll need before hiring a campervan, motorhome or RV -make sure you read it thoroughly- with some additional reading-material-suggestions in our website section, plus a guide to the German climate. There's more to that than you think too.
In short, Germany motorhome rental, it's all here, so bookmark this page as you'll be needing it throughout your road trip.
Much more than you learn about in school; Germany is rich in natural wonders, stunning scenery, oft-quirky culture and mythical castles. You can go online and reserve your Germany motorhome rental or campervan hire before you travel; then pick up the keys from your Germany motorhome, campervan and recreational vehicle (RV) agent on arrival. There are several major airports dotted around the country.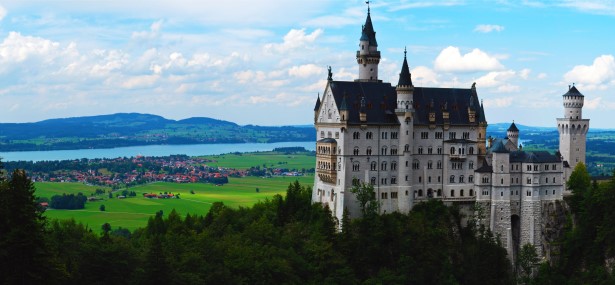 A few things to remember before you hit the road; on the Autobahn there is no speed limit and people take driving etiquette very seriously. Take time to read up on the rules, both written and unwritten!
Main Motorhome Rental Companies in Germany
It might be a good idea to look at the FAQ's at the bottom of this page to make sure you qualify for the campervan, motorhome or RV that grabs your attention: the chances are you do but check anyway -there are a few surprises down there as well!
For many self-drive holidaymakers that are looking to hire a campervan, motorhome or RV in Germany, it's the aspect of actually hiring one that will be their Achilles heel. The internet is populated by horror stories, of people being upsold stuff they don't want, hidden costs, unroadworthy rentals and so on. It doesn't have to be like this at all!
Below are a handful of tried and tested motorhome rental companies in Germany with a reputation that proceeds them. These are companies that have your best interest at heart because, among other things, it makes for good business practice.
A good rental company will also be a fountain of knowledge for any questions you may have (though I'm fairly sure we'll have them all covered here!) and will be able to provide invaluable local advice about what will be the start and, probably, the endpoint of your self-drive vacation. Just another quick reminder to check out the FAQ's below, especially if you got your licence after 1999.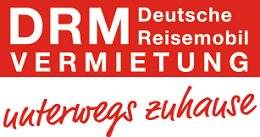 DRM
Deutsche Reisemobil Vermietungs GmbH (DRM) – was founded in 1994 and, some 25 years on, is now one of Germany's largest vehicle hire companies. They have an excellent range of campervans, motorhomes and RV's on their books, making them an ideal choice if you're after something virtually bespoke/tailored to your needs.
As part of a fleet of diverse RV rentals, DRM has four Poptops, four Campervans, four cabovers/overcabs/alcoves, five low-profile/semi-integrated, and a pair of RV's/Class A. The Poptop and Campervan are vans with a converted-for-living load space, with the Poptop having its living accommodation in the roof. Semi-integrated motorhomes are the low-profile version of the classic Cabover, which in turn are identifiable by having sleeping space, literally, over the cab. Finally, RV's are akin to coaches, or short busses.
DRM RV rental vehicles:
Poptop Camper: up to 4 adults
Campervan with Shower/Toilet: up to 2 adults
Class C- Low Profile Motorhome: up to 2 adults & 2 children, or 3 adults
Class C – Cab Over Motorhome: up to 6 adults
Class A RV: up to 4 adults
0-2 years old
Manual (& Auto – Poptop Camper)
Rent Easy Germany
A wide choice of motorhomes, campervans and, unusually, a veritable abundance of RV's -with four to choose from Rent Easy Germany is arguably the best place to pick up a fully integrated Recreational Vehicle. All of them sleep 4, which makes choosing the right one even more fun!
Those will smaller requirements, even those on a budget, can get stuck into three Poptops, all sleeping 4, or a range of three Cabovers that can accommodate 5 to 6 of you. However, it's the semi-integrated class that really make Rent Easy Germany interesting. There are five to choose from, all sleep 4, each tweaked to your requirements.
Rent Easy RV rental vehicles:
Campervan with Shower/Toilet: up to 2 adults
Class C- Low Profile Motorhome: up to 2 adults & 2 children, or 3 adults
Class C – Cab Over Motorhome: up to 6 adults
Class A RV: up to 4 adults
0-2 years old
Manual (& Auto – Poptop Camper)

McRent Germany
McRent in Germany like to keep things simple by using a limited number of campervan/motorhome manufacturers in their fleet, they also have an ace up their sleeve in the form of the Globebus RV built by Dethleffs in Germany, one of the oldest motorhome brands in Europe. The Globebus RV, however, is anything but old, it's bang up to date, and there are two styles to choose from for 4 of you.
In other news, they have four semi-integrated models, sleeping between 2 and 4, two roomy campervans that can accommodate 2-4, three large cabovers sleeping 6 and one cheeky little popup, that's not so little!
McRent Spain RV Rentals:
Poptop: up to 4 adults
Campervan: up to 2 adults
Low Profile Motorhome: up to 4 adults
Cab Over Motorhome: up to 6 adults
A Class RV: up to 4 adults
0-2 years old
Manual

Anywhere Campers
If you're looking for the most efficient way to hire a motorhome and get going, step up Anywhere Campers in Germany, or anywhere for that matter. Anywhere Campers are a perfect solution for motorhome holidaymakers that don't want all the trouble of picking up/dropping off their campervan from a designated depot. Simply give Anywhere Campers a time, date and address, anywhere in Europe, and they'll deliver/pick up your vacation vehicle to wherever you are -anywhere in Europe. One way-trip anyone?
To make life even simpler, Anywhere Campers only have three, perfect, motorhome options: a pair of low-profile, 4 berth Adria's and one 6 berth cabover courtesy of Sunlight, another brand from Dethleffs auspicious stable.
Anywhere Campers Rental Vehicles:
Motorhomes: up to 4 adults + 1 child
0-2 years old
Auto & Manual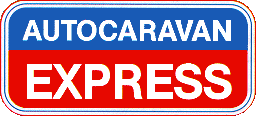 Autocaravan Express
Aside from one Weinsburg option, Autocaravan Express in Germany only use Carado Motorhomes, part of Erwin Hymer Group in Germany, with 'Hymer' being arguably the most famous name in motorhome history. After all, it was Erwin Hymer who, essentially, invented the modern motorhome. So why wouldn't you want to check out what Autocaravan Express have to offer?
The WC/Bathroom fitted Weinsburg Campervan sleeps 2/3 in style, but you'll have to do a little more research to choose between the four semi-integrated and three cabover options available. In the former camp, you've 2-6 berth options, but in the latter category, as many as 7 of you can pile into the Carado A4 61.
Autocaravan Express Rental Vehicles:
Campervan: up to 4 adults
Low Profile Motorhome: up to 4 adults + 1 child
Cab Over Motorhome: up to 6 adults
0-3 years old
Manual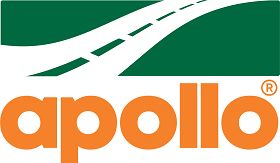 Apollo Motorhomes Germany
Sometimes, less is more, Apollo Motorhome in Germany offer a neat yet effective range of rental vehicles that cover pretty much everything you're looking for. Apollo kick off the range with one Campervan, the 2 berth Duo, and this one comes with a WC and shower, as does the rest of the fleet.
The remaining four motorhomes come in two flavours: semi-integrated/low-profile and, of course, the trusty cabover/overcab/alcove that will accommodate an additional 2 self-drive holidaymakers, but without disturbing the internal dimensions below. On a last but by no means lesser note, all of their fleet are no older than three years old.
Apollo Motorhomes Rental Vehicles:
Campervan (Duo): up to 2 adults
Low Profile Motorhome (Duo/Family Traveller Plus): up to 4 adults
Cab Over Motorhome (Family Traveller/Voyager): up to 6 adults
0-3 years old
Manual

Euromotorhome Rental
The German manufacturers have, unsurprisingly, pretty much dominated these pages so far. But Euromotorhome Rental has broken the mould by only supplying a fleet consisting of two Italian brands, McLouis and Rimor, two key components of the mighty Trigano Group of companies.
Euromotorhome Rental Germany have put all their eggs into one basket by offering just one low-profile/semi-integrated motorhome on their books (Group P), whereas Group C to I consists of a vast range of cabovers, catering from 4 to 6 of you.
Final note, Euromotorhome Rental use a non-serviced depot, the advantage is that they will deliver your vehicle to the airport or your city hotel, saving the hassle of getting cabs to and from their HQ.
Euromotorhome Rental Vehicles:
Poptop: up to 2 adults & 2 children
Campervan: up to 2 adults & 1 child
Motorhome: up to 7 adults
0-9 years old
Manual (& Auto)
Germany RV Rental Locations
For us, self-drive holidays don't start when you turn on the ignition, they start with the town or city from where you'll be hiring your campervan, motorhome or RV. You never know, the destination you've been craving could be right where you're stood when chatting to the rental guy about disposing of the greywater.
So, here we've listed a bunch of locations that aren't just for picking up or dropping off your German motorhome rental, these are places that need checking out in their own right.
Berlin
When hiring a campervan, motorhome anywhere; Berlin is a piece of cake when it comes to Germany Motorhome Rental, largely because of the city's excellent transport links to get to your campervan, motorhome or RV depot from the airport.
All of Berlin's RV Rental Locations are within easy reach as you have multiple choice of public transport options. Jump on a bus, tram, metrotram, S-Bahn, U-Bahn, or just talk a walk. Berlin is one of Europe's all-time great capitals, packed full of art, culture, history, fantastic food, bars and if you're into nightclubbing, you'll probably want to stay a few more nights before heading into the wider region.
Top Motorhome Rentals in Berlin: Anywhere Campers, Autocaravan Express, DRM, Euromotorhome Rental, McRent Germany, Rent-Easy Germany
Frankfurt, Hesse
The centre of Germany's largest autobahn exchange, so logically, Frankfurt is a great spot for picking up/dropping off your German Motorhome Rental to/from any one of Frankfurt's campervan, motorhome or RV rental depots. Frankfurt also has the busiest train station and the biggest airport, which means there is an abundance of taxis at your disposal.
But don't rush, spend a couple of days here and you'll discover a bustling, vibrant city that belies its potentially austere reputation as Germany's financial powerhouse.
Truly international, vibrant and fun, with endless opportunities for serendipity, and a great spot to make stories before you've even started your self-drive vacation. RV Rental in Hesse is also available from Rent Easy in Büdingen and Korbach.
Top Motorhome Rentals in Frankfurt: Anywhere Campers, Autocaravan Express, DRM, Elitejoy, Euromotorhome Rental, McRent Germany, Rent-Easy Germany
Hamburg, Lower Saxony
Yes, frankfurters do come from Frankfurt, and hamburgers did originate in Hamburg. For fans of the mighty burger, that should act as an incentive to hire your campervan, motorhome or RV from Hamburg, one of Germany's top Motorhome Rental destinations.
It's defiantly worth considering for foodies, even if beef patties aren't your scene, because there are superb bars and restaurants everywhere, even in the most unlikely of places -as those who have sheepishly reported from an impromptu visit to Reeperbahn, for example.
Hamburg is almost overpopulated with museums and for fans of theatre, it's worth plotting a schedule way before you set off, way before jumping in your self-drive rental and heading out. To make life easier, in Lower Saxony, Rent Easy and McRent have RV rental available in Hamelin and Osnabrück.
Top Hamburg Motorhome Rental Companies: Anywhere Campers, Apollo RV Germany, DRM, McRent Germany, Rent-Easy Germany
Munich, Bavaria
Of all the German Motorhome Rental locations on this list, Munich, the capital of Bavaria, risks being so beguiling you might even consider cancelling the campervan, motorhome or RV rental and throwing that meticulously planned road trip into the bin.
Go in Autumn during the world-famous Oktoberfest (this is the original and best, but plan in advance to avoid the touristy spots) and you'd be wise to, at least, delay your plans in favour of safely enjoying all the boozy, meaty treats on offer. Marienplatz square is a must-see destination (more on that later) and a great spot to kick off a gourmet tour of the city's countless restaurants and eateries, before re-scheduling that scenic drive. Again.
Motorhome Rentals in Munich: Anywhere Campers, DRM, Euromotorhome Rental, McRent Germany, Rent-Easy Germany
Nuremberg, Bavaria
For lovers of art, Nuremberg will have a deep resonance, superseding the world-famous events during the middle of the last century. For a start, Nuremberg is the birthplace of Albrecht Dürer and the Germanic National Museum is, without doubt, one of the best of its kind anywhere in the world.
And that's before we've even toured the city sites that take in architecture from the Romans right to the present day -in fact, architecturally, Nuremberg is one of the best places to visit in Europe. As for a location in which to rent a German campervan, motorhome or RV, Nuremberg is perfect, for all the reasons cited above. And Anywhere Campers and McRent Germany also allow you to pick up in Würzburg, Passau and Regensburg.
RV Rentals in Nuremberg: Anywhere Campers, McRent Germany, Rent-Easy Germany.
Aachen, North Rhine-Westphalia
More Teutonic treats lie in Aachen, particularly those with a fondness for architecture (this will be a recurring theme, folks) and history -indeed, Aachen is almost like a living museum. In terms of hiring a German campervan, motorhome or RV in Aachen, though, you'll need to have a plan in place as rental companies and depot locations are limited.
However, this shouldn't put you off, it should give you the correct impression that Aachen is off the well-beaten tourist path, and a city brimming with cultural and historical integrity. It's also located on the borders of Belgium and the Netherlands, so as a start/stop location for a European tour, it's perfection.
Motorhome Rentals in Aachen: Anywhere Campers, Rent-Easy Germany
Cologne, North Rhine-Westphalia
For German motorhome renters, Westphalia should ring a bell to old school campervan fans as VW named her iconic bus after the location, but it's unlikely that the limited range of rental companies in Cologne will have one on their books in favour of more modern technology.
Home to the awesome Cologne cathedral, one of the many gothic wonders that weren't destroyed in WW2 (an event that completely redefined the city as we know it today) Cologne is a city that perfectly blends the medieval and the contemporary.
As such, it's arguably the most culturally significant location on this page but will require a judicious amount of research to get the very best out of it.
Motorhome Rentals in Cologne: Anywhere Campers, McRent Germany, Rent-Easy Germany.
Dusseldorf, North Rhine-Westphalia
German motorhome renters, while you're visiting Cologne, it'd be rude not to jump in the self-drive rental and take the forty-minute drive to Dusseldorf, located, like Cologne, in the Northern part of the Rhine.
In many respects, the two cities have a lot in common, though Dusseldorf is certainly more famed for its fashion and modern art. But because Dusseldorf is much smaller than Cologne, it's easier to get a feel of the North Rhine without having to make too many specific plans.
So, maybe drift around and let this vibrant city just happen, it could be the perfect place to set you up for the road trip ahead. In addition to the following, McRent and Rent Easy Germany also have pickup and drop off available in Dortmund, Heiligenhaus, Mulheim, Essen and Siegen.
Motorhome Rentals in Dusseldorf: Anywhere Campers, DRM, Rent-Easy Germany.
Mannheim, Baden-Württemberg
If you don't know about one of Germany's best-kept secrets, we're here to spill the beans. First off, for such a compact destination, it's an easy location in which to locate and pick up your German motorhome rental, but before we set off, Mannheim is well worth your time, even if you don't know the first thing about it!
Hit the Kunsthalle, the century-old gallery of modern and contemporary art, before a spot of shopping at the Marktplatz: arcaded passageways and upmarket boutiques that even put Berlin in its place.
In between, loads of history, contemporary architecture, excellent places to eat and drink, Mannheim is one of the best German cities you've never heard of.
RV Rentals in Mannheim: Anywhere Campers, McRent Germany, Rent-Easy Germany.
Stuttgart, Baden-Württemberg
Petrolheads remain calm. Stuttgart is the home to two museums that'll have you enraptured. Mercedes Benz and Porsche live here, so for a good portion of dads, I mean, folk, reading this, Stuttgart is a natural choice.
But it's also a great location for families, with its world-class zoo and fairy-tale palaces, and art lovers are also in for a treat.
As for renting a German campervan, motorhome or RV in Stuttgart, your choice of rental locations extends to the wider Baden-Württemberg: Bad Waldsee, Heilbronn, Isny im Allgäu and Kehl from Rent-Easy Germany and McRent has a depot in Karlsruhe and Wertheim. Lastly, Anywhere Campers has rentals at Konstanz and everywhere else!
RV Rentals in Stuttgart: Anywhere Campers, McRent Germany, Rent-Easy Germany.
Rhineland-Palatinate
German campervan, motorhome and RV rental is available in Wittlich and Bremen from McRent Germany, so you're going to have to find a means to get there before you're off gallivanting around the Rhineland-Palatinate.
And we highly recommend you do, because it's so worth going the extra mile. This part of Germany is famed for Burg Eltz, one of Germany's famous cliff perching castles that have become a picture book favourite and is certainly one for the romantic self-drive holidaymaker.
The region is also home to Johannes Gutenberg, the inventor that change the course of history with the printing press, and the museum he inspired is inspiring in its own right. But for those of you after a scenic drive or two, this is a great place to start.
Saarland
RV, motorhome or campervan rental is available in Saarlouis from McRent Germany. The region is typified by forests, mountains and rivers.
This, of course, means we're in scenic drive territory, and there are so many in this part of Germany we've had to open up a section dedicated to them further down the page. Having said that, you're free to create your own, and Saarland could be one of the places to start.
Saxony
For Saxony, RV, campervan or motorhome rental is available in Leipzig and Marienberg from McRent and Rent Easy Germany, and you're going to need it.
In between the scenic drives that take in landscapes that appear as if they've been invented by Hollywood, there are dozens of quaint villages and cities busting with culture to explore with your German motorhome rental.
If you're looking for one region that has it all, Saxony is right at the top of the list, to the extent you could spend a week/fortnight in just this one region. The fact it's right on the border with Czechia only adds to its appeal: you could be having breakfast in Dresden and be in Prague in time for lunch.
Saxony-Anhalt
German campervan, motorhome and RV Rental is available in Aschersleben and Eisleben from McRent Germany. Saxony-Anhalt is worth noting as an entity in its own right, even it does come under the 'Saxony' banner. This is due in part to its historical significance, it was home to Martin Luther, the priest that gave the Catholic Church a bloody nose and is the burial place of the Holy Roman Emperor Otto.
But in terms of putting the scenic in a scenic drive, Saxony-Anhalt doesn't just have a rich cultural heritage, it possesses the highest concentration of UNESCO World Heritage sites in Germany. Make sure you take some time to plan it into your self-drive holiday.
Thuringia
For Thuringia, German campervan, motorhome and RV Rental is available in Erfurt and Gera from McRent and Rent Easy Germany. Even if you've never heard of this historical city you've probably heard of Wartburg Castle, where Martin Luther sought refuge, and it's also home to the stunning Hainich National Garden, a must-see for budding botanists.
Considering that Thuringia state capital is one of the most intact medieval towns in Germany it's quite remarkable it doesn't get more attention, outside of its connection to Buchenwald, the site of one of Germany's largest concentration camps in the second world war. If you are heading over to Thuringia, the Buchenwald Memorial should be on your list, a place you'll remember in perpetuity after visiting.
Top 12 places to visit in Germany
While the former list was defined by Motorhome or RV rental locations in Germany, these top twelve places are listed in their own right. We've selected a few that will cover all the needs of everyone travelling on a self-drive holiday, to the couple up at the front, the kids in the back, or the group of friends that just want to stop and see somewhere cool.
And feel free to mix and match them up, while we've suggested some top German scenic drives a bit further down, you're guaranteed to find a load lurking in the highways and byways that connect up this lot.
Rothenburg ob der Tauber
One for the self-drive family and couples alike, Rothenburg ob der Tauber is pretty enough to warrant a perpetual stroll or to be enjoyed from the comfort of an eatery or bar.
The trim landscape gardens are attractive all year round and the kids will love The Medieval Crime and Justice Museum, for all the wrong reasons, of course.
Koblenz
The city of Koblenz, famed for being the location where the Rhine and Moselle meet, has a little something for all motorhome or RV road crews: romance for couples, activities for kids and culture for the grown-ups.
There's even a great campsite for parking if you've been enjoying the Riesling a bit too much.
Baden Baden
So good they named it twice, Baden Baden is nestled in the heart of the Black Forest -and if 'black forest' sounds foreboding, it couldn't be further from the truth.
This attractive city is bursting with art and culture, it's a great stop off for foodies and, more recently, a renowned health and wellness hotspot.
Nuremberg
This is a must-see destination for fans of medieval history, Nuremberg was the epicentre of the German Renaissance and one of the major locations that helped bring Europe out of the dark ages. Art, culture and politics run through the veins of this imposing city, so park up the RV and get stuck in.
Neuschwanstein Castle
Perhaps one of Germany's finest historic sites, Neuschwanstein Castle is another of Germany's cliff clinging castles that instantly recall romantic fairy tales.
This is the one that inspired Walt Disney, for very obvious reasons, and its beautiful inside and out. Park up the RV and take the schlep up the road to the top.
Brandenburg Gate
Taking a few minutes out of your Berlin busting schedule to check out Brandenburg Gate should be mandatory.
This neo-classic building is impressive in its own right, it was one of the first of its kind in Germany, but it's what it came to symbolise that makes it unique and, in its way, beguiling.
Cologne Cathedral
The largest gothic church in northern Europe (and a UNESCO world heritage) site might sound like a boring proposition for the kids after a long day in the campervan, motorhome or RV; but even they can't be saved from the sheer aesthetic wallop of seeing Cologne Cathedral coming at you. Seriously awesome.
Bremen
If you've ever harboured fantasies about living in the middle-ages, but without the perpetual fear of plague, famine and witchcraft, then you're going to want to point the RV in the direction of Bremen.
It's a great location for museums with the Universum Bremen providing the perfect antidote to its medieval past.
Marienplatz
Lying in the heart of Munich's old town, Marienplatz is a big draw for tourists, but don't let that put you off: watching the faces of folk enjoying the Glockenspiel is almost an event in its own right.
And there are places to park the RV overnight so you can enjoy it with a glass or two.
Bamburg
More UNESCO thrills in the medieval city of Bamburg, and this one really feels like a film set, so to get the most out of it, leave the self-drive rental for 24 hours and get into the action on foot. In addition to the spectacular buildings, it's a great place to eat and drink.
Berlin Wall
If there are instantly recognisable motifs that define the cold war of the 20th century, the Berlin Wall is arguably it.
And even though there is only a fraction of the wall remaining since it fell in 1989, it retains a degree of latent power that is far more than the sum of its parts.
Heidelberg
It isn't just about its fantastic medieval old city, it's the combination of the old and new that makes Heidelberg one of the finest cities in Southwest Germany, and another candidate for leaving the RV and getting stuck into her narrow streets and market squares. A great place to finish off a German road trip.
Top 8 Scenic Drives in Germany
To be fair, there is an abundance of scenic drives in this corner of Europe, so to compile the top eight scenic drives in Germany, we've attempted to apply a purpose to them, rather than just suggest an A to B route because of the pretty view from the window. There's something for everyone below, but if you're travelling as a couple, you're in for an extra romantic treat or two.
On the Bavarian Alps and German Love Routes you can drive through the some of the most scenic areas of Germany in your Germany RV rental, motorhome hire or campervan rental, skirting the mountain range. Take in the panoramic view of the mountains and explore the valleys between.
Bertha Benz Memorial Route
Mannheim via Heidelberg and Kleinsteinbach to Pforzheim; and return to Mannheim via Bretten, Wiesental and Hockenheim
The Bertha Benz Memorial Route is a fantastic scenic drive that celebrates the moment the automobile went from being an unsellable commodity to a world-changing fact of life. And we've Bertha Benz to thank after she 'borrowed' her husband's invention and went on a road trip with their two sons.
Castle Road
Mannheim to Prague via Heidelberg, Heilbronn, Rothenburg, Nuremberg and Prague
Castle Road could be the most exciting scenic drive anywhere in Germany, if you're a fan of those beautiful, romantic castles that are unique to this corner of Europe, this fantastic route takes them all in. Why not make a meal of it and plan places to camp along the way?
Fairy Tale Road
Hanau to Bremen via Kassel & Furstenberg
Once in a lifetime, every princess should drive the Fairytale Route, 600km from Hanau to Bremen. Sababurg Castle inspired Disney, while familiar tales from the Brothers Grimm took place in Hamelin (The Pied Piper of Hamlet) and Bremen (The Musicians of Bremen). Along the way there are several museums dedicated to the characters we all know and love. Learn the origins of these stories, many of which were spun as cautionary tales to keep children behaved and are rooted in dark truths.
Romantic couples and families in Germany are going to love the Fairy Tale Road. A scenic drive that takes in all of the joys, and perils, of the Brothers Grimm and their timeless tales.
There is even a dedicated section for campervan, motorhomes and RV's to entice you into a world of charm and adventure.
Framework Road
Blois to Saumur, via Amboise, Chateau de Chenonceau and Chinon
Fans of German architecture and/or history will be clamouring to get stuck into Framework Road, or half-timbered house road (or Deutsche Fachwerkstraße) with a route that takes in all ninety-eight towns that feature half-timbered houses.
Unashamedly romantic (again!) it might be an idea to combine parts of this with previous like-minded sections.
German Volcano Route
Laacher See to Holzmaar and Manderscheid
Like volcanos? like scenic drives? Then the German Volcano Route, or 280 km connecting thirty-nine places of interest related to volcanic activity in the Eifel, is for you. Museums and visitor centres are on hand along the way to make sense of the natural and cultural consequences of these fiery mountains.
German Hops Road
Abensberg to Elsendorf and Freising
It's only forty-nine miles, but if you're serious about your German beer and wine, this is your holiday. And because there is alcohol involved, be sensible from the start and begin planning your crawl on German Hops Road by factoring in the campsites and campgrounds along the way. Prost!
Romantic Road
Würzburg to Füssen via Rothenburg ob der Tauber & Neuschwanstein Castle
The Romantic Route also passes through picturesque Bavaria, taking in several quintessentially German towns, villages and castles, all with a magical atmosphere of medieval romance.
And if you can't be bothered to combine parts of the former sections to make the ultimate romantic, scenic drive, just use this one. But do plan in advance, though. Romantic Road is a very popular drive, so setting off early or later might be the way to get this one done right.
https://www.romanticroadgermany.com/
German Wine Route
Schweigen-Rechtenbach to Bockenheim an der Weinstraße
While Germany is not famous for its wines, it has a successful wine region located in the Palatinate region, in the state of Rhineland-Palatinate, accessible from Frankfurt city. From March to October there are several open-air wine festivals held along the Wine Route. Starting in Schweigen Rechtenbach, near the French border, follow the yellow signs with the black bunch of grapes image in your motorhome rentals.
Of course, you don't actually need to like German wine to enjoy the German Wine Route. But if you do, cue more reminders to ensure you've booked places to camp before setting off.
It's worth noting that single-use breathalysers are required by law to be carried at all times by motorists: if you overdid it the night before, use it before setting off.
Look out for the dubbeglas, which is a glass about the size of a water glass, with dimples (dubbe). Inside, the glass widens from bottom to top, like a wine glass. It might look a bit odd to the wine connoisseur; however it sure is easier to hold on to as the evening wears on! There is also a half-liter un-dimpled Schoppenglas. Make sure to get plenty of rest and share the driving on the Wine Route. Germany does have strict drink-driving laws.
One Way Motorhome Rentals in Germany
No matter what your final destination on your Germany motorhome rental road trip, most Germany campervan and motorhome hire agents will allow you to return your hire RV another major German city location or do one way rentals in Europe to another country. There are holiday parks and caravan and camping sites that will accept motorhome rentals, campervans and recreational vehicles with truly amazing locations and facilities throughout Germany.
Best German Tourism Information Sites
You might want to skip this section for now and return to it later. Just in case you have any unanswered questions, or you want to know a little bit more about the topics covered on this page. Here are the best German tourism information sites out there.
Deutschland.de
Kicking off with a one-stop-shop to all things German, Deutschland.de provides a solid overview of Germany, whether you're travelling alone, with your family, friends or for business.
Perfect for campervan, motorhome and RV self-drive holidaymakers to begin planning their trip.
Visit Berlin
There is so much to see and do in Berlin then you're going to need Visit Berlin just to put it all into context.
And here it is, all you require to discover this vibrant city, and it's great for all German self-drive holidaymakers, whatever you're up for.
Muenchen.de
It's a similar story with Munich but this must-visit German destination is as much about the countryside and natural attractions as it is bustling markets and museums.
Figure out who's coming along on your German road trip and pick accordingly, there's something for everyone here at Muenchen.de.
Bavaria Travel
There are loads to keep family and friends occupied here, and it's worth noting (again) that Bavaria is the home of Oktoberfest, so if you're looking to discover more about the consumption of Germany's favourite tipple and her famous meaty treats, it's all in the Bavaria Travel guide.
Tourism Baden-Württemberg
The Baden-Württemberg website sets out its stall as 'time travel in southwest Germany', which is a great incentive for self-drive holidaymakers after a hands-on history experience.
But it also covers everything else that you could want from this fascinating region, whether you're travelling in Germany for business or pleasure.
Holiday Destination Lower Saxony
For foodies, nature lovers and those seeking some quiet places in which to relax and unwind, the Holiday Destination of Lower Saxony website takes you on a virtual trip from her mountains to her coast, making it a great place to plan a scenic drive in Germany.
North Rhine-Westphalia Tourism
This website is here to guide you around some of Germany's best museums and galleries located in this culturally minded region.
The North Rhine-Westphalia Tourism website is great for plotting a perfect schedule around you and your crew, whether you're on a self-drive road trip for business or pleasure.
Rhineland-Palatinate Tourism Board
Formal and comprehensive, the Rhineland-Palatine Tourism Board is perfect for campervan, motorhome or RV tourists in Germany looking to learn more about the local nature, culture and history of the region.
It's big on food and wine as well, ideal for self-drive holidaymakers in Germany who like a good restaurant of an afternoon.
Saxony-Anhalt Tourism
The Saxony-Anhalt Tourism website doesn't beat about the bush when it comes to celebrating more than 1000 years of German and European history. But history is only one side of Sachsen-Anhalt -even if it has the most UNESCO sites in Germany- it's incredibly beautiful as well.
Saxony Tourism
Designed to cater for every type of road-tripping traveller in Germany: family, friends, couples, even businesspeople. Saxony Tourism is great for learning more about Saxony, and it is packed full of information and suggestions to get the most out of your German holiday, however you're doing it.
Schleswig-Holstein Tourism
Or Germany's true north as the Schleswig-Holstein Tourist website is keen to remind us, which instantly put one in mind of cosy evenings and embracing beach walks.
The website takes us through that, and so much more, providing a great guide for self-drive holidaymakers in Germany, whatever the agenda.
Visit Thuringen
Where natural beauty and cultural treasures exist side by side in Germany, it even says as much on Visit Thuringen, before unwrapping a host of suggestions and tips, broken down into four handy sections: culture, history, nature and one intriguingly tilted 'for curious people'.
Fuel Prices in Germany
An invaluable resource when it comes to planning your self-drive holiday in Germany, whether you're up for a scenic drive, or just want to get somewhere as fast as possible, you're going to need to fill up with gas. Fuel prices and locations of service stations are listed within. Bookmark this page.
Germany Visa Requirements
Criteria for visiting Germany comes in many forms and from any location in the world. Aside from RV tourism, you could be travelling for business for an indefinite period of time, say, so for that, and everything to do with German visa requirements provides the low-down.
Camping Info Germany
This hasn't been tacked on the end of this section as some sort of an afterthought, it's one of the most important on the page. If you've hired a campervan, motorhome or RV in Germany, you're going to need a Germany campsite or campground.
When's the best time of year to rent a campervan in Germany?
If you're new to self-drive holidays or you've never rented a campervan, motorhome or RV before, you might consider the question a little obvious. I mean who doesn't know that summer = hot and winter = cold? But there's a lot more to this than meet the eye, as the seasonal weather affects more than just driving conditions, it has a bearing on when and where you go -at any given point in the year- and what you bring along with you including, crucially, the people you're travelling with. Combine all this together and the time of year you rent your campervan, motorhome or RV could have a serious impact on the quality of your road trip, good and bad.
Let's leave you with a scenario before we get into this. You set off on a scenic drive one beautiful spring morning, 400 kilometres later, it's dark, cold, raining, the kids are grumpy and hungry, and you're shattered. No thanks.
Spring (March to May)
Speaking of spring, the coldest spring in Germany took place in 1785, when the mean temperature couldn't struggle above 4,0 degrees. The warmest spring ever took place in 2007 when the average temperature hit 10,62 degrees, so to say weather can be a little unsettled at this time of year is somewhat of an understatement.
Snow has been known to can fall as late as April, and that's before we've even got into those spontaneous showers, so self-drive holidaymakers might also want to think very carefully about heading into the mountains during Spring as well.
But it can be quite mild too, it can get up to 12 degrees in May, but with an average temperature of 7,6 degrees Celsius, it's advisable to be prepared, almost as if it's winter, especially if you're travelling with children or older people.
Summer (June to August)
The coldest summer ever recorded in Germany was in 1816 when it only reached an average of 14,1 degrees, the summer of 2003 hit an average temperature of 19,7 degrees and was, and still, is the warmest summer ever recorded in Germany, so it's obvious that German Summers can get hot.
Always take along plenty of water if you're hitting the scenic routes and ensure you have a head covering if you're heading outdoors. You might want to proactively hire a campervan, motorhome or RV with air conditioning, especially if you're travelling with kids or grandparents.
Finally, the average German summer includes the odd thundery shower, if it happens after a period of dry weather, rainwater activates all those little pieces of shredded tyre rubber turning a once grippy road into a skid pan in a manner of seconds.
Autumn (September to November)
The coldest autumn ever recorded in Germany was in 1786 with an average temperature of 5,8 degrees and the warmest in 2006 with an average of 12,03.
With a monthly average of 58,6 millimetres of rain, autumn is the second-driest season with an average of 3,6 hours of sunshine per day and, unlike spring that can just feel like a continuation of winter, the first half of Autumn should feel rather pleasant.
So, as a broad yardstick, September's usually sunny and warm with the cold and grey creeping in mid-October -fortunately, the Germans have a well-documented solution for this, but it's not one to be mixed with campervans, motorhomes or RV's.
A quick note on the leaves, if you're heading into the forests or woods, wet leaves lying on the road can be slippery, so ensure you adjust your speed, especially as the early frost starts to creep in.
Winter (December to February)
The winter of 1830 was the coldest ever recorded in Germany at minus 6,6 degrees and the warmest German winter was in 2007 with an average temperature of 4,4 degrees.
Obviously, it's winter in Europe, it's going to be cold, but winters in Germany can vary in temperature as well, by more than 10 degrees, more than any other season. On average, though, it remains just above freezing at 0,4 degrees, but it's actually the driest season in Germany, with an average monthly rainfall of 53,4 millimetres.
You won't see much in the way of the sun -an average of 1,9 hours of sunshine per day- and you can expect heavy snow too, especially in the southern regions: your self-drive rental may even require snow chains. Needless to say, winter is the least favourable season to hire a campervan, motorhome or RV, and if you're not familiar with driving in these sorts of conditions, you're advised to not start on a road-trip vacation.
FAQ – Frequently Asked Questions
It's right at the bottom of the page, but it's one of the most important sections to read before you do anything. Driving a campervan, motorhome or RV in Germany requires certain things of you, for example, your age might prevent you from hiring a big rig, or you could find yourself on the wrong side of the law for not carrying a breathalyser. There are some surprises below as well -Stellplatz anyone?- and not everyone needs to pay toll fees either. Finally, the bit about wild camping: Use a bit of common sense, read between the lines and, well, go figure.
How old do I need to be to hire a RV rental in Germany?
This varies depending on the company you're hiring from, but the minimum is 18 years of age. Most rental companies require drivers to be at least 21 years of age. Extra insurance costs may apply to those under 25.
Which side of the road do I drive and pass on in Germany?
In Germany, drivers drive on the right and pass on the left
What are the speed limits for campervans & motorhomes
Most rental motorhomes and RV's weigh up to 3.5 tonnes. The speed limit for those are 100 km/h on regular roads and up to 120 km/h on motorways. A motorhome between 3.5 tonnes and 7.5 tonnes: 80 km/h on regular roads and up to 100 km/h on motorways; and if over 7.5 tonnes: 60 km/h on regular roads and up to 80 km/h on motorways.
Do I have to wear a seatbelt in Germany?
When driving – 100% yes
Can I drive my Germany motorhome rental in another country in Europe?
This depends on your rental company and the country you want to visit. Most countries in Europe should be fine, but check the terms and conditions of the hire company on booking.
Do I have to carry any documents when driving?
Always have your passport, driver's licence, proof of insurance and registration handy. Also required if you are behind the wheel is a certified breathalyser, as cited above.
Are there road tolls in Germany?
Vehicles up to 3.5 t are only subject to tolls for the Herren and Warnow tunnels in the northern part of the country. Vehicles with a maximum weight of 7.5 t and more will pay tolls. Tolls are paid via the Toll Collect on-board unit or manually via the Internet, mobile application or in the Toll Collect payment terminal.
Is wild (free) camping allowed in Germany?
Not strictly speaking. But the law allows you to rest up for one night in a motorhome in order to continue your journey safely…
What are Stellplatz camp sites in Germany, and where are they located?
There's a network of simple parking sites called Stellplatz, specifically designed to accommodate tired motorhome renters for the night, located all over Germany. To locate a Stellplatz there are guidebooks available. These can be found online or at motorhome rental companies, gas stations, camping stores, magazine kiosks etc.
Are one-way RV rentals allowed?
These are available between cities in Germany, as well as with some motorhome rental companies in Europe to locations further afield in other European countries. To find availabality of one way rentals, use the search box on all pages.
Can I drive a motorhome rental in Germany with a standard driver's license?
The standard driving licence class B is sufficient for driving most motorhome rentals throughout Europe. But there are caveats. Driving licences acquired since 1 January 1999 allow a maximum mass limit of 3.5 t for motorhomes. License holders who acquired their driving license before 1999 are able to drive almost all motorhomes up to 7.5 t.