Touring Catalonia by Motorhome Rental
The autonomous community of Catalonia is in the north east corner of Spain, bordering on France. Our rental recreational vehicle depot is in Barcelona and well located for the International Airport on the Mediterranean Ocean for touring Catalonia. As we explore the historic community in a short, lazy loop, we pass through a variety of different climatic zones.
Touring Catalonia: Montserrat and Poblet
We spend a few days exploring the capital city, Barcelona before traveling inland to Montserrat some 35 kilometres / 22 miles distant. This is the holiest site in Catalonia where it nestles in a multi-peaked mountain range. We tarry a while in the famous monastery imagining the monks chanting between high walls.
The distances are short. The following day Poblet is an easy 93 kilometres / 58 miles to the southwest. The Cistercian Royal Abbey of Santa Maria de Poblet founded in 1151 and is the burial place of nine kings. There is much to see and do here as it is the spiritual home of the Catalonian people.
Continuing on the Ancient Cistercian Triangle
We travel to Santes Creus nearby where we spend the night. The locals believe that Santes Creus, Poblet, and Barcelona form a sacred 'Cistercian Triangle'. The country is staunchly Catholic. The history of the faith follows us everywhere we go. The ancient Romanesque church glistens with stained glass windows and ancient relics. We are so glad we chose a rental RV for our visit, because we don't have to follow a fixed route or program.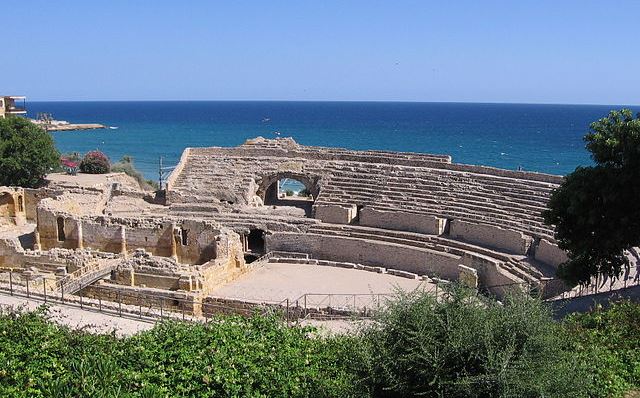 The harbour town of Tarragona is 34 kilometres / 21 miles due south on the Mediterranean coast. The ancient city stands on the ruins of a Roman settlement, and since then it has changed hands many times. It has the remains of a magnificent amphitheatre overlooking the blue azure sea. As might be expected there are many fine churches and other sites.
And Now It Is Time to Complete the Loop to Barcelona
We follow the N340 to Barcelona in the north east, which takes less than two hours to cover. Barcelona is a magnificent city, with some say the best soccer club in the world. It is the 20th-most-visited city in the world by international visitors, and the fifth most visited city in Europe after London, Paris, Istanbul and Rome. And no wonder with its pleasant warm climate  so typical of coastal Catalonia.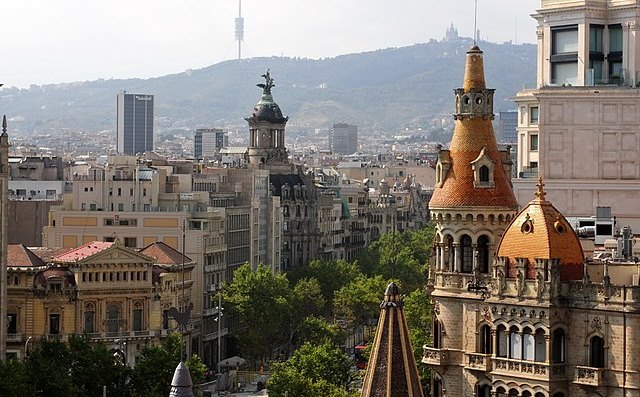 We greet the friendly people at the motorhome rental & campervan hire depot as our friends, because they were genuinely interested in our plans when we departed less than a week ago. We met soulmates at the camping sites where we stopped over with whom we stay in touch. There is something about the motorhome and campervan fraternity with which no hotel or motel could possibly compare.