Belfast Motorhome Rental
Compare RV Rentals & Campervan Hire in Belfast, Northern Ireland
Have you been looking everywhere on the internet for everything you need to know about hiring a campervan or motorhome in Belfast? You can stop now, you found it, all in one place, all you need to know without a load of unwanted extras. In just a few pages, we'll recommend four Belfast motorhome rental companies and go through their fleet to allow you, the self-drive holidaymaker, to make a considered choice of rental for solo travel, or with your better half, or with friends, family, whomsoever, plus a couple of tantalising, yet essential, extras you might not have even considered.
After we've got you the best campervan (or motorhome -if you don't know the difference between the two, we'll tell you all about it along the way) we'll advise some of the best places to visit -with the odd scenic drive thrown in for good measure- and round everything off with some amazing places to camp… Did you even consider that you might need a campsite, by the way? We'll explain why you most certainly do further down the page.
It's our mission to take all the bother out of hiring a campervan or motorhome, irrespective of how you intend to travel, with whom and for how long, by providing unrivalled advice from industry experts, seasoned motorhome travellers and locals, all in a couple of easy-to-read pages! Let's get started.
The Irish countryside is covered by rolling green hills, stunning coastlines, ancient castles and monasteries; the recorded history of the Island stretches back almost 10,000 years. The northern province of Ulster is no exception. Your trip to Ireland would be lacking without a trip to Belfast and exploring The North, as the locals call it, by campervan or motorhome.
You can book your hire campervan or motorhome online and arrange to pick up at Belfast International Airport or, if you will enter Ireland at a different point and travel through other areas of the country first, you can pick up from a Belfast Motorhome Hire agent in the city.
Things to see & do by campervan hire in & around Belfast:
Belfast is the capital city of Northern Ireland, which is part of the United Kingdom. Even though it is a small island, Ireland has had a big impact on the world. Take an open top bus tour of Belfast city and see the Harland and Wolff shipyards, where the Titanic was built and from where it first set sail.
The city boasts incredible restaurants, in particular Zen Asian cuisine, and fantastic shopping at Victoria Square. The surrounding countryside is breathtaking. Get out of the city in your motorhome rental and simply soak up the rolling, green hills. Enjoy the freshest seafood in coastal towns and a pint of bitter in a cosy pub.
There are holiday parks and caravan and camping sites that will accept motorhomes, campervans and recreational vehicles with great locations and facilities in the areas surrounding Belfast to make you as comfortable as possible on your motorhome rental holiday.
Main Motorhome Rental Companies in Belfast
Where to begin. Well, the first step in hiring your dream campervan or motorhome begins with you. Establish who is going on your self-drive holiday, their ages and abilities and, crucially, their interests, before working out a rough, broad idea of what you want to see and do -we've some great tips further down the page. This will give you a good idea of what sort of rental vehicle you're after, how many berths (beds) are required, do you need an onboard bathroom? What's your budget? Or anything else pertinent to your self-drive vacation.
Once you have a campervan or motorhome in mind, we have a list of four, top-rated campervan/motorhome hire companies from which to choose your ideal vehicle. At this point the unenlightened start to get nervous about insurance, policy excess, even vehicle safety. Well, you can stop right there.
The companies we've handpicked below are established and reputable, with many operating successfully for decades. It's not in their interest to squeeze every buck out of you because, sooner or later, they'd lose the confidence of experienced, seasoned, motorhome renters and business would simply fade away… With that in mind, feel free to choose your campervan or motorhome with impunity!
Causeway Campers
Belfast's local motorhome provider are Causeway Campers. Having a service that operates out of the region you're travelling in will certainly appeal to many, especially with such a comprehensive fleet.
Causeway Campers have kept the local theme going by using a relatively local coachbuilder to provide all of their fleet: Auto-Trail was established in 1982 when proprietors Bill Boasman and Barry Holmes decided to design and build their own coachbuilt motorhomes after years of simply repairing them and the rest, as they say, is history. Hot tip, take advantage of Causeway Campers' 'meet and greet' for the ultimate airport transfer!
Causeway Campers Belfast rental depot: 141 Atlantic Road, Portrush, County Antrim, Northern Ireland, BT56 8PB
Location about 47 miles/76 km from Belfast International Airport (BFS), "Meet and Greet" service available at Belfast Airport for a fee each way.
Causeway Campers office hours:
Monday to Saturday:

Pick Up: 3pm to 5pm
Drop off: 9am to 11am

Closed Sundays and Public Holidays
Included with Standard Rate:
Unlimited kms
Kitchen/cutlery
0-5 years old
Causeway Campers Rental Vehicles include:
Van Camper – Kit
A Class B option that won't break the bank yet provides just enough for two of you to explore the beauty of Belfast's rugged coastline and beyond.
Discreet Kit Camping Van from Causeway Campers ensure that you're not going to look out of place, wherever the Fiat Talento-derived campervan takes you.
Campervan Shower/Toilet – Acer
Things just got Acer, in the auspicious form of Causeway Campers Class B campervan, complete with a bathroom suite, galley kitchen and, maybe the most pertinent to those familiar with the North Irish weather, a full climate control system. For couples, this is just what you've been looking for.
Motorhome Rental
With seven Class C motorhomes on the menu, Causeway Campers have a range of options to suit as little as 2, as many as 7, catering for the needs of friends and families along the way -it's not all about couples you know!
Causeway Campers have a pair of classy low profile, semi-integrated motorhomes that sleep 3 and 6, respectively, Seve and Romeo, both benefiting from ingenious 'hide-away' bathrooms (that means more living space for you and your crew) with well-appointed kitchens. Both are ideal, handsome, companions to any scenic drive.
Causeway Campers have done themselves proud with a range of integrated, coachbuilt/cabover motorhomes, which includes the Finn MacCool that can sleep as many as 7, Belle, Cruz and Luca sleep 4, 5 and 6 respectively, with the former and latter examples taking on a decidedly, low-profile vibe.
Class A – RV Rental
When you are looking for luxury RV rental in Belfast, then Causeway Campers Pegaso 740 A-Class motorhome from the Roller Team is ideal for a couple on their own, or a family with 2 children.
Containing a private bedroom with island bed and his & hers wardrobes, as well as a mid-transverse washroom, this RV rental allows you to travel in ultra-comfort for a weekend getaway or longer vacation right around Ireland.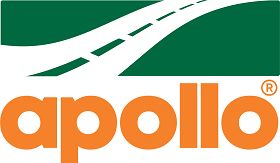 Apollo UK
Apollo UK is part of Apollo Motorhome Holidays, but that's only half the story. As a division of Apollo Tourism and Leisure Ltd., founded in 1985, self-drive holidaymakers will be buying into a company with offices in Australia (where you'll find the HQ) New Zealand, North America, Germany, Ireland and, of course, the UK.
It goes without saying that a company with over 35 years' worth of experience in the motorhome rental sector probably know a thing or two about their business. With four offices in the UK, the Belfast depot is a mere 15 minutes from the city centre.
Apollo UK Campervan Hire Vehicles:
Campervan with Shower/Toilet
Apollo's two-berth Duo is fitted with the features you'd expect of a larger motorhome -toilet, shower, fridge/freezer, sink, hob- all discreetly contained in a Class B vehicle (i.e., a converted van) that's a cinch to drive and fuel-efficient. Having said that, the 2.3 Diesel engine is no slouch!
Motorhome Rental
Apollo has no less than four Class C motorhomes to choose from, a 6 berth option, two 4 berth options and the Duo Plus, a 2-berth low-profile motorhome for couples that want to take a stylish hotel room along for the ride. Couples can also take advantage of the 4 berth Family Traveller cab-over motorhome, but it's just as practical for young families, and the Family Traveller Plus offers a slightly more refined version of the former. But if you want to bring along the whole crew, the 6 berth Family Voyager is the definitive answer.
Apollo's Class C motorhomes come in two flavours, the low-profile motorhomes, aka semi-integrated, are a modern, arguably more stylish, take on the traditional cabover. Both the Duo Plus and Family Traveller Plus (note 'plus') fall into this category, offering a touch more refinement than their more traditional motorhome peers.
Practically speaking, the coachbuilt/cabover motorhome, aka integrated, is a long way from retirement just yet. Most of us will instantly recognise this category as the epitome of 'a motorhome', Apollo's Family Traveller and Family Voyager being no exception. Why? The cabover frees up more living space, simple as that.
Apollo Motorhome Rental Belfast depot: Cyril Johnston Complex, Ballynahinch Rd, Carryduff, Belfast BT8 8DJ, United Kingdom.
Location about 24 miles/39 km from Belfast International Airport (BFS), 7 mile/11 km from Belfast City.
Apollo Campers office hours:
Monday to Saturday:

Pick Up: 3pm to 5pm
Drop off: 9 am to 11 am

Closed Sundays and Public Holidays
Included with Standard Rate:
Unlimited kms
Kitchen/cutlery
24-hour assistance
0-2 years old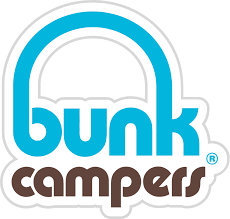 Bunk Campers UK
Right away Bunk Campers make it clear they're pet friendly and for plenty of self-drive tourists, this will be enough to get them through the door. For those that don't require pet services, the fact that they're one of the largest campervan hire and motorhome rental companies in the UK & Ireland, despite being barely 15 years old, is sufficiently impressive to warrant further investigation.
With nine campervans and motorhomes to choose from, the sheer amount of choice could also see them as the go-to, Belfast motorhome option, and the depot is only a few miles away from the city.
Bunk Campers Rental Vehicles include:
Camping Car
Two people on a budget, no messing about with indoor toilets and showers, a decent place to cook, eat and sleep, Bunk Campers' Roadie is all you need to get out there and hit the road. It's a Class B campervan too so everything is nicely tucked away.
Poptop
Another great Class B option (as are the following two models) Bunk's Nomad is redolent of the poptops of yore, but taken into the 21st Century. This one sleeps 4, 2 in the poptop, and while it may be lacking shower facilities, portable toilets are an optional extra.
Hitop
It's the same story with the bathroom and berths in Bunk's Ranger, but that solid hitop is large enough to provide accommodation for all its passengers, allowing for more living space down below. And like the Poptop, tailgate tents can be added as an additional extra for even more space.
Campervan with Shower/Toilet
No portable toilets for the bathroom-equipped Aero, this is the option for couples that want to travel in style, virtually wanting for nothing -it even comes with mood lighting! The semi-permanent bed prevents the nightly faff of having to flip around furniture for a good night's sleep too. Campervan perfection.
Motorhome Rental
Bunk Camper have a range of four Class C motorhomes to choose from, catering for a little as 2 and as many as 6, with two options for 4 family/friends. Fully equipped with two large double beds, kitchen, bathroom, hot water, heating and GPS (as standard) this is ideal for two couples or a small family looking for road tripping on a budget.
The Aero Plus is a semi-integrated, low-profile motorhome for 2, it comes with a kitchen, bathroom, hot water, heating etc., with additional space for bikes and camping gear, just like its big brother the Europa which comfortably sleeps 4 and, thanks to the upstairs/downstairs beds, with loads of space.
Last, but by no means least, Bunk Campers have two classic integrated options, better known as coachbuilt or cabover motorhomes. The 4 berth Vista Plus also benefits from upstairs/downstairs double beds and, like the self-contained family orientated 6 berth Grande, comes with a bathroom, kitchen, hot water and heating.
Bunk Campers branch: Cyril Johnston Complex, Ballynahinch Rd, Carryduff, Belfast BT8 8DJ, United Kingdom.
Location about 24 miles/39 km from Belfast International Airport (BFS), 7 mile/11 km from Belfast City.
Bunk Campers UK office hours:
Monday to Saturday:

Pick Up: 3pm to 5pm
Drop off: 9am to 11am

Closed Sundays and Public Holidays
Included with Standard Rate:
Unlimited kms
Kitchen/cutlery
24-hour assistance
Tourist info/maps
0-4 years old

Anywhere Campers
If you just want to kick off your UK motorhome trip in whatever hire vehicle is available (within specific parameters of course) especially for those wanting to do away with all the depot stuff (collecting/delivering your motorhome) then Anywhere Campers might just be what you're looking for. Covering 35 countries and numerous cities, including Belfast, of course, Anywhere Campers don't do depots, instead, they'll drop off and pick up your motorhome where you are! Too good to be true? No, but there is a limited choice of motorhomes for hire. In fact, there is only one option.
Motorhome Rental
Well, two. The Adria Matrix Campervan comes with a manual (AXESS) or automatic gearbox (Plus) as for the rest, it sleeps 4, has a toilet, separate shower, kitchen etc., and most of the fleet is only a year or two old. If you like what you see, book now!
Included with Standard Rate:
250 kms per day
Free transfer
Bedding/linen
Kitchen/cutlery
24-hour assistance
0-3 years old
Belfast depot: Free pick up and return at any Belfast location
Anywhere Campers Hire Belfast office hours: Pick up and drop off anytime, anywhere
Causeway Coastal Route
One of the most beautiful trips you can take from the city is to the Giants Causeway, basalt formations caused by undersea volcanic eruptions. Legend has it that the causeway was really put there by the warrior Fionn MacCumhaill. Decide for yourself and enjoy the beautiful Causeway Coast scenic drive. There are also walking trails in the area to stretch your legs.
A feature of this landscape is the Drumlins, earthen relics of the last ice age, when the area was covered with a glacier. There are many mountains, such as Sperrin and Mourne, as well as lakes Belfast Lough and the freshwater Lough Neagh. Take a hike into the countryside or relax with a "bacon butty" (that's a sandwich with bacon!) and enjoy the view from the comfort of your campervan rental.
After you've explored the entire region, you can either return your campervan to your Belfast motorhome and campervan hire agent in the city or the airport; or alternatively visit Eire before returning your Belfast RV, motorhome rental or campervan hire to Dublin in the Republic of Ireland. You are sure to be back again soon.
Top 10 Attractions near Belfast
It's all very well compiling a list of top ten things to see and do near Belfast, but what about the city of Belfast itself?
It's highly recommended that, either before or after arriving/departing Northern Ireland, you take at least a few days to check out this beguiling city. Kick things off with the Titanic Museum -arguably the most famous boat in history was built right here- and check out the Ulster Museum and Belfast's City Hall after.
St Georges Market on Friday, Saturday and Sunday mornings is a great place to eat, drink and hang with the locals.
Giants Causeway
The Giants Causeway, arguably the jewel in Northern Islands crown, is Northern Islands only UNESCO World Heritage Site and it's not hard to see why.
When you're done gawping in wonder at the stones, there are a bunch of trails and walks to take in the magical views.
Carrick-A-Rede Bridge
And while you're in the area, don't miss the chance to take a precarious trip over Carrick-A-Rede rope Bridge!
Constructed by salmon fisherman over 250 years ago, this is much more than just a hair-raising walk, it's a chance to live in the history of the recent past.
Gobbins Cliff Path
The motorhome rental is doing a lot of standing around while you gallivant off to another spectacular location.
To get the most out of Gobbins Cliff Path take a tour guide, this superb adventure trail is only a couple of miles long but you won't forget a single step.
Dunluce Castle
It is worth visiting Dunluce Castle just for the excuse to enjoy one of the finest scenic drives in Ireland.
Take the A2 from Belfast and follow the sensational coastal route to Bushmills, taking some of the above in along the way. The ruined castle that awaits is simply awe-inspiring.
Dark Hedges
Planted by the Stuart Family in the 18th century, this twisting avenue of Beech trees is probably the most photographed natural phenomena in Northern Island. Dark Hedges is instantly recognisable as the Kingsroad to fans of Game of Thrones. (PS. the short, scenic drive from the Antrim coast is great too).
Donegal & the Wild Atlantic Way
The motorhome rental may have had time to chill at the start of this section, now we're into scenic drive territory and the Wild Atlantic Way running from Ballyshannon to Moville is a stunner. Enjoy Donegal along the way, windswept scenery, sensational food and drink await the weary self-drive holidaymaker.
Derry
"Oh, oh, I wish I was back home in Derry," sang Christy Moore on his 1984 album Ride On, and after visiting Derry (or Londonderry) in north, northern Island, you'll quickly discover why.
Steeped in history and very easy on the eye, Derry is the perfect place to kick back.
Mountains of Morne
Further down the page, we've handpicked a great campsite close to the Mountains of Morne, giving you the opportunity to gaze at them from your motorhome rental. A designated area of outstanding natural beauty, this is the perfect location in which to just lose yourself in thought.
Carrickfergus
It may only be 11 miles from Belfast, but Carrickfergus, nestling on the scenic-drive-happy Antrim Coast, is one of the oldest towns in the whole of Ireland and for that reason alone, this should be one of the venues to top your list, just for the castle if nothing else.
Dublin
It goes without saying that if you're visiting Ireland a trip to Dublin, Ireland's capital city and the largest in Ireland, is mandatory. Find somewhere nice to park up the motorhome rental and seize this city, packed to the seams with history, art and culture, with both arms and
enjoy…
Best Campgrounds, Campervan & RV Parks near Belfast
We're almost done, you've got the campervan/motorhome, worked out an itinerary, now for somewhere to camp… But why a campground when you've got a self-contained mobile home?
At some point, you're going to need a place to dump the black and grey water (if you don't know what that is, look it up after we're done here) refill water tanks and gas bottles, recharge batteries, both metaphorically and physically.
Putting it in layman's terms, simply parking up for a night's sleep, when or where you want, isn't a viable option. And for this reason, we've compiled the following for you…
Lakeside View Caravan Park
71 Magheraconluce Road, Annahilt, Hillsborough BT26 6PR, Northern Ireland
Lakeside View Caravan Park was voted the Best Caravan Site in 2019 according to the Northern Island Hospitality Awards, which gets us off to a flying start.
This is very much a nature-driven campsite -farm, wetlands, lake well stocked with fish- and a playground to ensure the kids are alright.
Windsor Holiday Park
138 Dundrum Road, Newcastle BT33 0LN, Northern Ireland
More family-friendly stuff courtesy of Windsor Holiday Park, close to the seaside town of Newcastle and the foothills of Mourn Mountains.
16 amp electrical and water hookups are on hand to cosset your motorhome rental and there are restaurants and bars close by for a change of view.
Kinnego Marina
27 Annaloiste Rd, Lurgan, Craigavon, BT66 6NJ, Northern Ireland
Kinnego Marina has a play area for grown-ups and the kids -a playground for the latter and an outdoor gym for the former.
Boating and fishing are on hand from Marina and stunning views over the Lough and the hills of Tyrone and Antrim round things off very nicely.
Clare Glen Caravan Park
Markethill Road, Tandragee, Craigavon, BT62 2ET, Northern Ireland
In their words, Clare Glen Caravan Park is a 4-star caravan park set in the heart of the beautiful Glen Claire on the banks of the Cusher River. And we're not going to argue with that.
The whole family will enjoy exploring the Glen and getting back to nature.
Ballyness Caravan Park
40 Castlecat Rd, Bushmills BT57 8TN, Northern Ireland
Ready for this? Ballyness Caravan Park is a Gold awarding-winning environmental park, one of the top 100 parks in the UK, with a AA Gold Award and a AA Park of the Year accolade for Northern Ireland. Did we mention the playpark for the kids and free wi-fi?