Lisbon Motorhome Rental, Portugal
Compare RV Rental and book Campervan Hire in Lisbon
If you're looking to take a vacation in Lisbon you've probably landed here after sensibly concluding that the best way to see a city, or visit the host country, is by motorhome. You'll be pleased to know that's the tricky part done. From here on in we'll guide you, beginning by hiring the perfect Lisbon motorhome rental or campervan hire for you and your travelling companions before moving on to some unmissable day trips that could even be part of a wider Portuguese scenic drive. Finally, we'll suggest some cool places to camp with your friends or family and explain why you need a campsite in the first place!
At this point you may be thinking how a few pages of motorhome hire information will be relevant to your exact circumstances, I mean everyone is different right? So, start by settling on travelling companions – how many, age groups & requirements – your preferred destination – city, town, beach or countryside – and that all important budget and the information below will fall around your agenda. Unless absolutely necessary we've kept the information as jargon-free as we can – and if we hit any idioms, we will explain them in plain English.
So, without further ado, let's kick things off with the most important aspect of a self-drive motorhome holiday, hiring the perfect motorhome!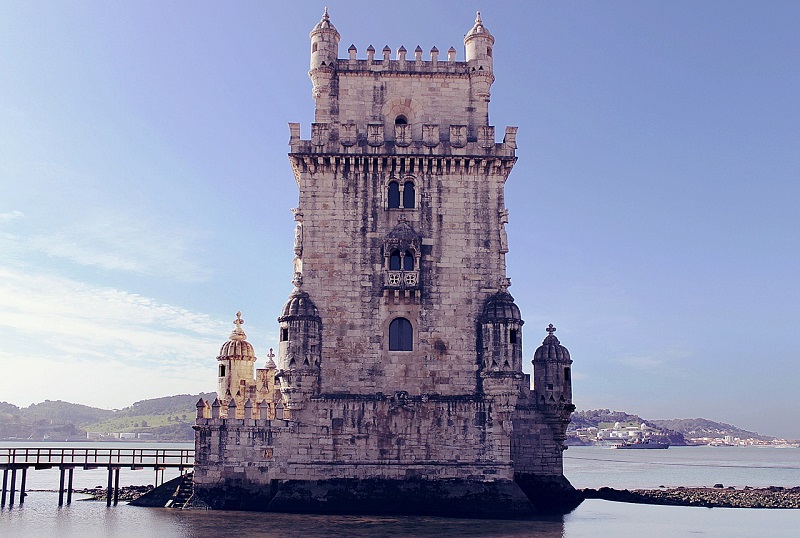 A campervan rental in Lisbon will give you the opportunity to visit some of Portugal's most interesting and historic regions. Enjoying a motorhome holiday in the country-side of Portugal is a great experience. Lisbon motorhome rental opens the door to exploring all the lesser-known attractions of Portugal. Not only can you explore the region at your own pace and have the opportunity to absorb some of the real atmosphere of the country, but you never have to worry about finding accommodation in remote villages. Stop wherever you like, dine under the stars and get to know the locals; a campervan and RV rental in Lisbon will set you on your way to one of the best holidays you can imagine.

Where to pick up your Lisbon motorhome rental
The depot for your Lisbon Motorhome hire is situated about 30 kms from the airport, and a transfer service can be provided to get you from the Lisbon airport to the depot, where your home-on-wheels will be ready and waiting for you. Alternatively, you can take a taxi to the depot. There is a wide choice of camper hire in Lisbon and there is something to suit everyone, from a budget 2 berth campervan for couples, to a large and luxurious 6 berth van which will accommodate the whole family and provide all the comforts of home. Children love the novelty of a campervan holiday and it is an excellent way stretching your holiday budget.
Main Motorhome Rental Companies in Lisbon
The following isn't merely a list of the main motorhome rental companies in Lisbon, what we have here are the best motorhome rental companies in Lisbon!
By recommending tried and tested motorhome rental companies you can be safe in the knowledge that you're not going to be worrying about being over/undersold a rental vehicle. The companies below have built a reputation on going over and above when it comes to you, the consumer, hiring a motorhome, and the more choice you have, the better chance you have of getting exactly what you need without compromising a thing, but there is something else that's (arguably) more important at play here.
Quite simply, you can focus on getting the ideal rental at the most convenient location, without having to worry about with whom you're dealing with, allowing you to spend more time planning of your Portuguese road trip!

McRent Portugal
The Lisbon depot for McRent lies at the westernmost point of Portugal. It's one of four of McRent's depots in the country, sites at Porto, Coimbra and Almancil take care of the remaining region, and it's less than 20 miles away from Lisbon Airport.
McRent only uses Dethleff and Sunlight motorhomes, the former is one of the oldest motorhome brands in Europe, latter is Germany's top motorhome brand despite being only a little over ten years old. These days both companies are part of the semi-legendary (in motorhome circles at least) Erwin Hymer Group, so that's peace of mind taken care of.
Lisbon Motorhome Rental Depot: 99 Estrada da Granja do Marques, 2710-142 Sintra
Location: About 19 miles/30 km from Lisbon Airport (LIS), or 18 miles/29 km from downtown Lisbon
Included with Standard Rate:
Unlimited km
Kitchen/cutlery
0-2 years old
Poptop Campervan
There's not much to choose between these two attractive poptops' outside of aesthetics. Both sleep and seat 4 (though they're much more comfortable if there are just two of you) and aside from bathroom facilities, you've all you need for a great Portuguese road trip on a budget.
Campervan with Shower/Toilet
Another couple of well-appointed campervans, though this time bathrooms in both models take us into new levels of self-drive vacation satisfaction. The Urban Plus seats 4 and sleeps 2 whereas the Urban Luxury sleeps and seats 4, with a few quality interior/exterior considerations to warrant its opulent moniker.
Motorhome Rental
Technically speaking, a 'Motorhome' (Class C) isn't the same thing as a 'Campervan' (Class B). The clue is in the name: a campervan is just that, a van that's been converted to accommodate accommodation -beds, cooker, fridge etc.- for camping. A motorhome on the other hand is a coachbuilt vehicle comprised of an engine and cab, a rolling chassis on to which is secured living quarters. They tend to be larger than campervans offering more space with greater potential for more creature comforts, though they shouldn't be confused with fully integrated motorhomes, aka RV's (Class A) that are akin to converted busses.
Starting with RV's (Class A). McRent has four in this category, all sleeping and seating 4 -the Compact Luxury, Comfort Luxury, Premium Standard and Premium Luxury -all with walkthrough convenience. Take a look at your budget and go for the one that best suits you and the entourage.
The Low-Profile Motorhome, or Semi-Integrated (Class C) Motorhome, has become more popular in recent years, due in part to its modern stylings. McRent has four in this sector -Compact Plus, Family Standard, Comfort Standard, Comfort Plus- sleeping between 2 to 4 with a variety of appealing tweaks to suit your requirements.
The classic (Class C) Coachbuilt/Cab Over Motorhome remains popular on account of its capacity, all of McRent's Cabover's sleep and seat 6, and for larger families, that's a job done already. There are three (self-explanatory?) examples to choose from, Family Plus, Family Luxury and the Premium Plus.

Anywhere Campers Portugal
Anywhere Campers in Lisbon, Portugal could be anywhere in Europe and, no, we're not being cryptic because Anywhere Campers will drop off and pick up your campervan anywhere!
While that sinks in, it'd be remiss not to mention that this fact allows for the intrepid motorhome holidaymaker to pick up their campervan in Lisbon and drop it wherever they want, anywhere in Europe… And if that's not enough, you can keep it for as long as you need it.
Pickup/Dropoff: Anywhere Campers will meet you at your requested pickup/dropoff address, with your vehicle at your chosen time.
Included with Standard Rate:
250 km per day
Free transfer
Bedding
Kitchen/cutlery
24-hour assistance
0-3 years old
Anywhere Campers Rental Vehicles:
Low Profile Motorhome
We've established that Anywhere Campers Lisbon motorhome rental can be picked up or dropped off anywhere, but what about the actual motorhome? Well, you've one to choose from in either automatic or manual, a 4 bed Adria Matrix 670, from Adria, based in Slovenia. A sweet semi-integrated Class C motorhome with a bathroom.
Camperline
Based about 15 miles from Lisbon airport, Camperline only uses a fleet consisting of Weinsberg and Pilote vehicles. Germany's Weinsberg (or Wolpert Group Karosseriewerke Weinsberg, as they're now known) are almost 110 years old, making them one of the oldest, established, RV brands in the world.
Pilote, founded in 1962 in France, turned their skills to manufacturing motorhomes, in addition to caravans, in 1978 and have steadily added to their portfolio in subsequent years. Both manufacturers have a reputation for innovation and quality, a comforting thought when preparing for your self-drive holiday in Lisbon.
Lisbon depot: Edificio Iglésias, Rua Maria Matos, 2785-599 São Domingos de Rana, Portugal.
Location is about 15 mile/24 km from Lisbon Portela Airport (LIS), or about12 mile/20 km from Lisbon downtown.
Included with Standard Rate:
500 km per day
24-hour assistance
Tourist info/maps
0-10 years old or more
Camperline RV Rentals include:
Campervan with Shower/Toilet
Camperline have a couple of neat-looking Class B options in the pleasing form of the Classe 0 and Classe 1 Vans. Somehow, they've managed to fit a decent sized bathroom in both – quite a feat in the 4 berth Classe 1 campervan which still feels roomy inside.
Motorhomes
If Camperline has made an impression with their decision to stick to two renowned manufacturers and their considered pair of Class B campervans, you'll want to hang around for their motorhomes, kicking things off with the 4 berth Classe 1 SG. Like all of Camperline's fleet, it comes with a bathroom and easily sleeps 4 -there is a surprising amount of space once inside- and this is their budget option in terms of their range of low-profile motorhomes.
Next in line is Camperline's Classe 111 and VIP. The Classe 111 sleeps 6 and the VIP, 5, but don't let that give the impression it's somehow smaller. Both low-profile options offer plenty of space, the so-called VIP being roomier inside with some consideration to detail to make it feel special.
Last, but by no means least, Camperline's Coachbuilt/Cab Over Motorhome, the Classe II and the largest of the fleet. It sleeps a whopping 6 -two doubles, two singles- and is virtually everything a large family, or friends, need to hit those Portuguese scenic drives.

Euromotorhome Rental
Euromotorhome Rental in Portugal is another company that has put their faith into just two motorhome brands. In this instance, Italian owned McLouis, who are relatively new to the game at a touch over twenty years old, and fellow Italians' Rimor who were established in 1978 and, these days, part of the Trigano Group, who also build RV's in France, Germany, Spain and the United Kingdom.
It's worth noting that Euromotorhome has what's called a serviced non-depot location, this means that when you book with them, they will provide you with the details and address of the pick-up and drop-off location of your motorhome rental.
Pickup/Dropoff: Serviced non-depot location
Included with Standard Rate:
Unlimited km/mileage
24-hour assistance
0-9 years old
Euromotorhome Lisbon Rental Vehicles include:
Poptop Campervan
Euromotorhome uses its own 'group' classification system, so don't get confused! The Poptop campervan hire manages to sleep 2 adults and 2 kids offering you the chance to camp on a budget with a little bit of space to spare as well. Just bear in mind there's no bathroom.
Shower/Toilet Campervan
More Class B action, but this time in the form of a spacious campervan that's been converted for two of you, though I daresay you could squeeze in a child (it's quite roomy) and it comes with a WC and shower which could make this one a winner.
Motorhome Rental
Coachbuilt/Cab Over Motorhomes occupy the largest category on their books. With such a range to choose from you're sure to get exactly what you need for your specific self-drive requirements, wherever you intend to roam in Portugal and with whom.
Euromotorhomes Low Profile Motorhome (Group P) has been designed for 4 of you, it has a good kitchen, space to eat and drink and a WC/shower. In short, it's ideal for 4, all you have to do is work out the logistics and make a booking.
GoFree Autocaravanas
By picking a selection from three top-rated motorhome rental companies, GoFree Autocaravans have upped the ante. Italian-owned McLouis make a welcome return alongside fellow Italian's Caravan International (who have been operating from their HQ in Paglieta for a decade) and Tuscan-based Roller Team in Italy, widely recognised as one of the best motorhome manufacturing brands in the world. Both are owned by the Trigano Group.
GoFree is another motorhome rental company that operates from a serviced non-depot location, which simply means that when you make a booking, they'll advise a suitable location for the collection of your holiday transport.
Pickup/Dropoff: Serviced non-depot location
Included with Standard Rate:
400 km per day
24-hour assistance
Tourist info/maps
0-6 years old
Campervan
The pretty looking Kyros 2 Class B campervan is small enough to make it a nimble option for 2 people, no worrying about narrow-winding roads here, but inside tells a different story. There's enough space to make it a practical option too, as well as being kind to your purse strings.
Motorhome
If 3 is your magic number, check out GoFree's Challenger 194, a low-profile Class C motorhome that's built for comfort. For 4 of you then the Roller Team 264 and the McLouis have your back with a pair of innovative options.
Both motorhomes come with a WC/Shower, so your decision is going to be based on personal taste and circumstances. It's a similar story with the 5-berth Challenger and Magis, there isn't much to choose between them, both look great inside and out, both offer the self-drive holidaymaker all the comforts of home on four wheels.
Rent Easy Portugal
Rent Easy Portugal have done away with having multiple motorhome rental companies to represent their fleet, they've gone for just one, the best known and arguably the best, Germany's Hymer. They're not the oldest motorhome brand in the world but they're not far off, established almost 100 years ago.
The Hymer Group, manufacture motorhomes in their name and own several other brands including Burstner, Carado, Etrusco, Elddis, Laika, LMC, Niesmann + Bischoff, Eriba and, as we've seen earlier on this page, Dethleffs and Sunlight. The association with Hymer could make Rent Easy Portugal the go-to option.
Porto RV Rental Depot: Serviced non-depot location
Included with Standard Rate:
Unlimited km
24 hour assistance
0-2 years old
Shower/Toilet Campervan
Check out the City Extra, it's suitable for up to 2 adults and 1 child and comes with everything you need for your Portuguese road adventure, including a shower and toilet, bike rack, exterior awning, TV and MP3/MP4 playback for audio & video.
Motorhome Rental
Rent Easy are at their most prolific when it comes to their range of motorhomes and, therefore, a safe bet when it comes to securing your ideal vehicle for your Portuguese self-drive holiday. There are quite a few options on their books but as far as we are concerned, when renting in Lisbon, there are five in particular that are on hand to cover all your requirements, with a range of price points to suit.
Rent Easy has two low-profile/semi-integrated options, the Active Extra and the Family Classic. The Extra sleeps 2 but has space for 4 seats and the Classic will match the 4-person seating capacity with beds. Both come with bathrooms, so it's just a question of how many are joining you.
Matching the low-profile options are a pair of Coachbuilt/Cab Over Motorhomes, the Family First and Family Extra. Both sleep 6 (they seat 5, incidentally) with the Extra being slightly longer than the First. It's fairly obvious which one has more room, and which one will come in under budget.
RV Class A
Two luxurious RV rentals that sleep 4 and come with a TV, satellite system and reversing cameras. The Exclusive First and Active First are the same length, but the Exclusive has a larger 140l fridge inside, compared to 90l for the Active First.
Where to go in your Lisbon campervan rental
Many visitors come to Portugal primarily for a beach holiday along the Algarve, with a camper rental from Lisbon, you can drive south to the beautiful Alentejo region, where a little exploration will surprise you with beautiful castles and walled towns.  Visit the Coastal Park, where there are a couple of "Wild" camping spots (these are designated areas where you can park for free; no facilities, but with your onboard shower and toilet you will be fine!)  you should not miss.  From there it is an easy drive to the southern coast of Portugal around Faro, where there are enough campsites to provide a different stop-over, and a different beach, every day.
To the North of Lisbon, your rent a campervan from Lisbon can take you to some wonderfully historic and atmospheric towns. Visit the Historic Centres of Porto, Duoro Vineyards and Guimaraes, medieval Coimbra and Roman Evora, to name but of few.
Top 12 Attractions and Day Trips from Lisbon
There is no magic-wand solution to planning a road trip to ensure you see the very best a country has to offer, and Portugal is no exception. On the contrary, there is so much to see and do in this beautiful country that not only have we extended this section, we had a real challenge to whittle down this list to a mere twelve!
And of course, 'top attractions' are always subjective, so have a look through our list, pick out what you want to see/do and maybe plan a scenic route to join them all up!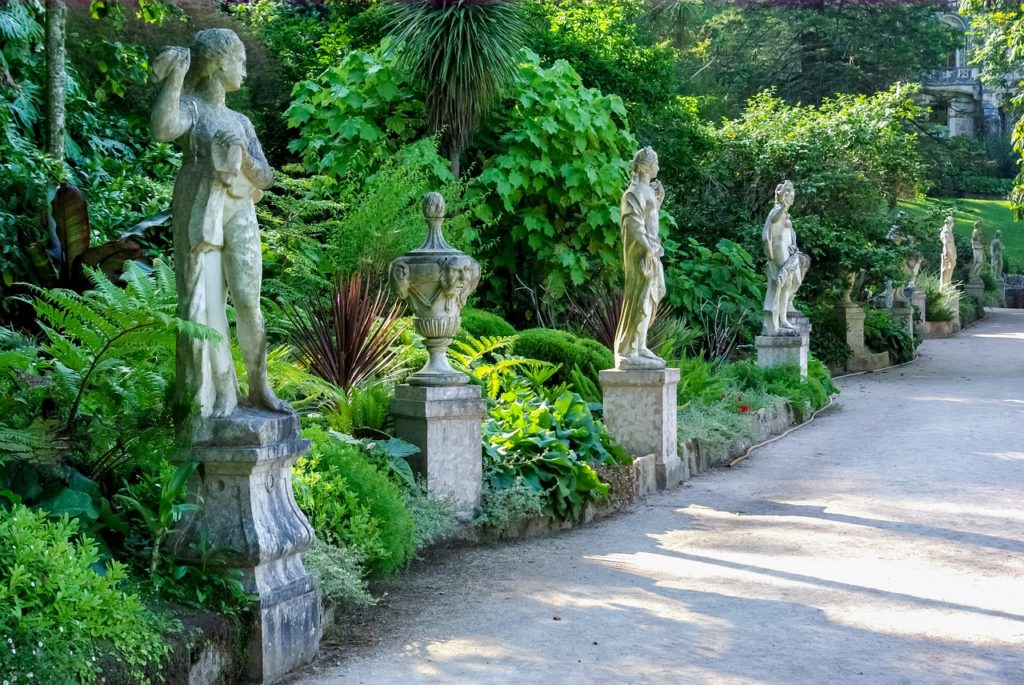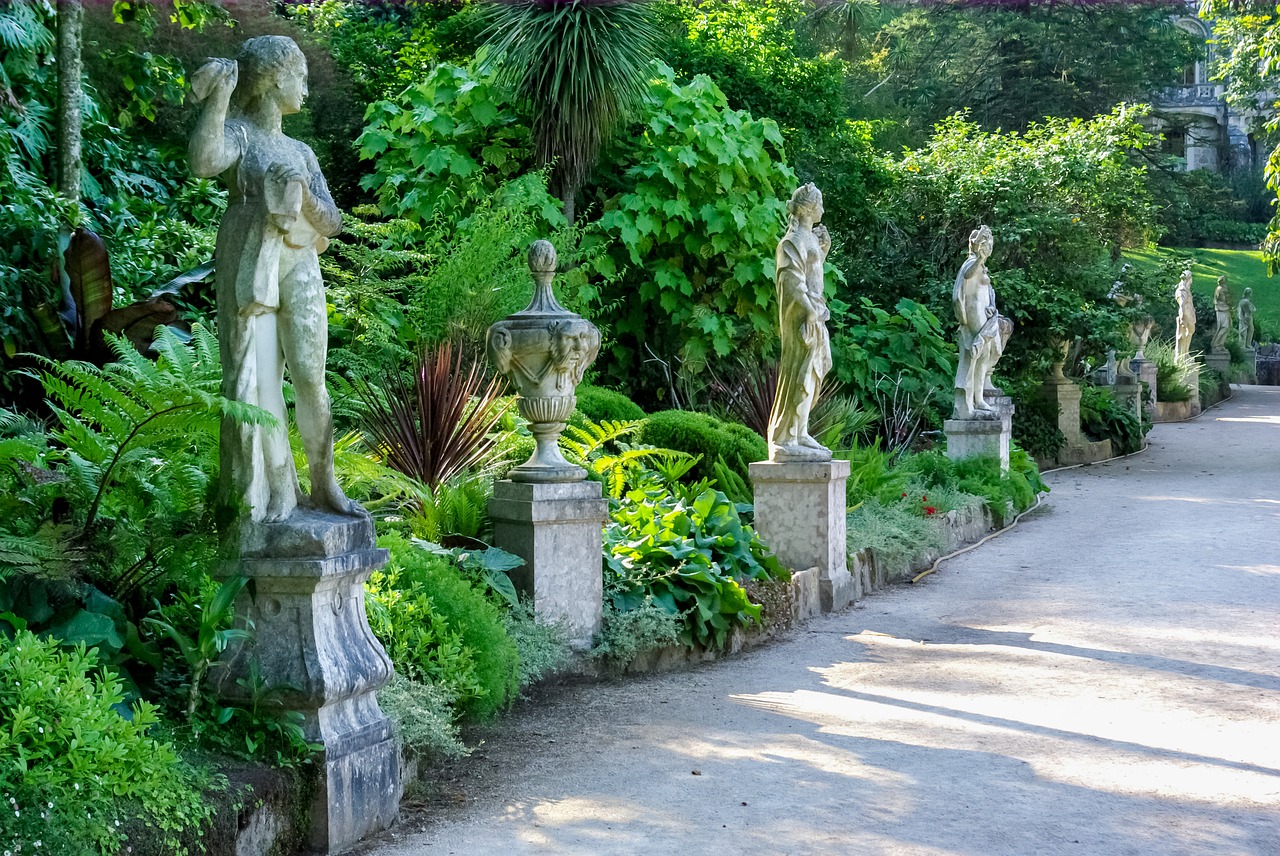 Sintra
It's worth visiting Sintra just for the spectacle of the ostentatious National Palace perched atop the Serra de Sintra (and that's before you've even stepped inside) but the outstanding natural beauty that surrounds this historic town is just as beguiling. Pretty much a must-see/do destination.
Fátima
You needn't be dedicated to Marion devotions -pious practices to the devotion of the virgin Mary, it says here- to enjoy the spectacle of Fátima.
Its architectural splendour is something to behold for non-believers, for devotees, its 'alter of the world' moniker should be very appealing.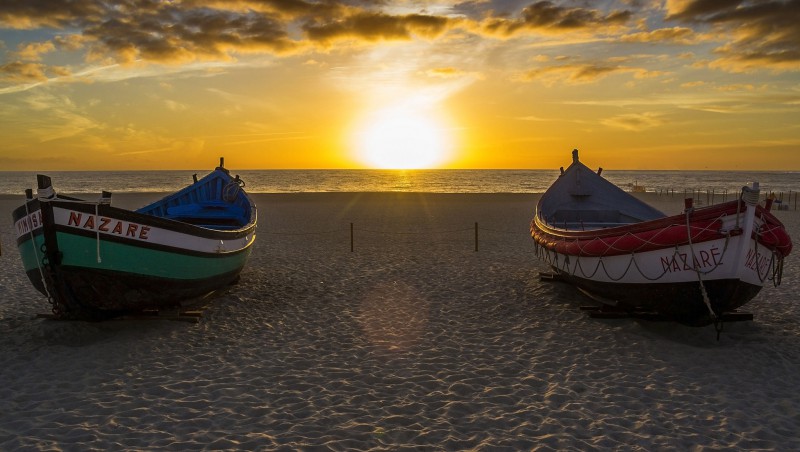 Nazaré
If you're a fan of extreme surfing, then Nazaré will be your Fátima. This is the site of the 100-foot-high wave that Garret McNamara rode in 2013.
The optimum time to get here for the biggest waves is between March and October, though best enjoyed from the bar across the road.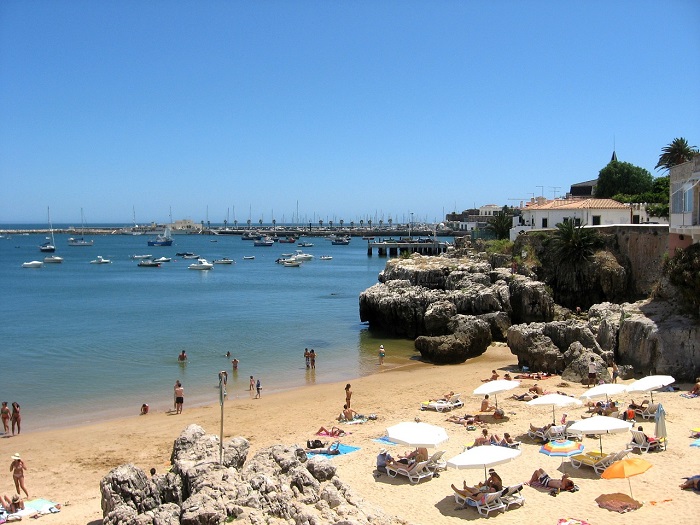 Cascais
Cascais is what you get when you perfectly blend Portuguese history with a spectacular beach; Cascais is where the nobility of yore used to come out and play so over to you to take a big bite of the same.
Plan this one with care, there's too much to see and do!
Jeronimos Monastery
As with Fátima, you don't need to be a devotee to get a real kick out of spiritually inspired monuments, and Jeronimos Monastery is a sublime example.
Built-in 1502, this medieval monument is a world heritage site, beckoning you to park up the motorhome rental and lose yourself within.
Sesimbra
Before we've even hit the gorgeous beach at Sesimbra, plan your visit as part of a magnificent, four-day, road trip that begins in Sintra and ends at Setúbal.
Sesimbra is recognised by many as the best scenic drive in Portugal, that's enough to give Marco Polo FOMO.
Óbidos
This alluring town lies on a rocky outcrop reaching into the Atlantic. Packed full of medieval treasures, hit the castle first, reckoned to be one of the most beautiful of its kind in the world, and take it from there. Enchanting, romantic and engaging, Óbidos has it all.
The Knights Templar
Read up on The Knights Templar before embarking on your visit to Almourol and the Castle of Almourol in Portugal as it's both fascinating and complex.
From there you can follow the Knights' journey in a country that provided a form of refuge to a former order that once wielded immense power across Europe and beyond. Fascinating.
Évora
Évora is probably the pick of the crop for history buffs. Founded by the Celts five millennia ago, the city of Évora was conquered by the Romans, then the Moors, before being claimed by the Portuguese in the middle ages.
Expect breath-taking architecture, fine food and drink in this unique, beguiling city.
Batalha
Meaning 'battle', Batalha is not a word we'd immediately associate with a world-famous, 14th century, monastery. Nonetheless, the Batalha monastery is the jewel in the crown of this small town and municipality in the Leiria District of Portugal.
If you're not mad-keen on medieval monasteries, Batalha has some cracking scenic drives!
Palace of Mafra
More historical shenanigans at the Palace of Mafra, but don't get the impression we're being complacent about Portugal's abundance of historical buildings.
The 18th century Palace is a hymn to Baroque architecture and reflects the enormous wealth accumulated by the vast Portuguese Empire that lasted until the 19th century.
Aveiro
Known as 'the Venice of Portugal', Aveiro is an essential stop-off point on your Portuguese road trip.
A perfect place for a stroll, a bite to eat and maybe a glass or two of Licor Beirão. In this instance, you're invited to park up your motorhome rental for the night…
Best RV Campgrounds & Campsites near Lisbon
…Which brings us nicely onto the best RV Campgrounds and Campsites near Lisbon. Just before we get into this you may be wondering why you need a campground or campsite in the first place, especially if your campervan/motorhome/RV comes with a decent kitchen and bathroom.
Well, you'll be needing somewhere secure for you and your Portuguese road-trip crew to park up, recharge batteries, dump black/grey water and re-fill your tanks -not to mention a place, if appropriate, for the kids to let off steam. And they're also great places to meet fellow travellers, even glean tips and advice to enhance your self-drive vacation.
Orbitur Costa de Caparica – Camping Alveolo
Ave. Afonso de Albuquerque, Quinta de St. António, 2825-450, Costa de Caparica, Portugal
Twenty km (12.5 miles) from Lisbon and 200 metres from the beach. That's a pretty strong start for Orbitur Costa de Caparica that also includes a mini market, a playground, even an outdoor gym for the grown-ups. And if that's not you, the bar/restaurant should come in handy.
Orbitur Winch
Estrada Nacional 247 6, Lugar de Areia Guincho, 2750-053 Cascais, Portugal
Behind the dunes, close to the beach, Orbitur Winch lies nestled among the pines, offering a peaceful space for your motorhome rental and road-tripping crew. There's a playground for the kids and if you're travelling with friends or family with reduced mobility, the restroom amenities are well thought out.
Ecopark Prof. José Fernandes Gonҫalves – Ecoparque do Outão
Rua do, 2900-182 Setúbal, Portugal
More close-to-the-beach and close-to-nature action to be found at Ecopark Prof. José Fernandes Gonҫalves. Once again, the children are taken care of with a playground and motorhome rentals are invited to park up/hook up while you relax. You might need some translation help with the website mind you!
Camping Ria Formosa
Quinta da Gomeira – Cabanas de Tavira, 8800-058 Cabanas Tavira, Portugal
Located amid an unspoilt, natural park, the site at Camping Ria Formosa comes with a big pool -for some that could be the ultimate deal-breaker- but the availability of 350 motorhome pitches with hook-ups might appeal more to the practically minded.
Campsite o Tamanco
Rua do Louriçal 11(EN342), 3105-158 / Outeiro do Louriçal, Portugal
Our final offing feels more like a retreat than a campsite for your motorhome rental. Campsite o Tamanco is, by their own definition, 'garden-like' and exploration of the area is highly encouraged. There's a saltwater pool, animal farm, fire pit and how about fresh bread delivered to your motorhome door!