Hamburg Motorhome Rental in Germany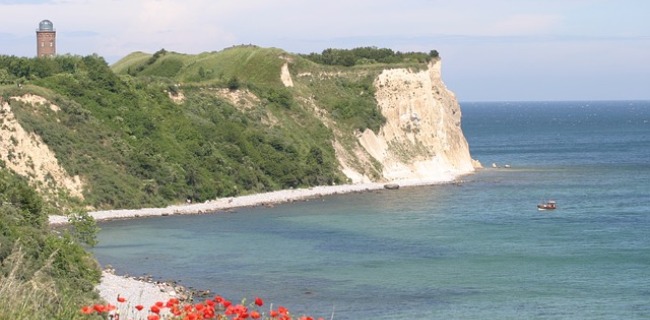 Book & Compare RV Rentals and Campervan Hire in Hamburg & Explore the Baltic Coast
Hamburg bills itself as 'the gateway to the world.' While that may be a bold claim for Germany's second largest city, it does have a rich maritime history to back it up. A major player in the Hanseatic League trading bloc in the Middle Ages, Hamburg continues to be the country's largest port and richest city with its ties to the seas – the Baltic Sea to the east and the North Sea to the west – ostensibly displayed in its architecture and menus. Its strategic location in the medieval trade route is the very same reason why a motorhome rental in Hamburg would make a comfortable long-haul transport to explore Denmark to the north, Poland to the east, the Netherlands to the west, and the rest of Germany to its south.
Hamburg by Campervan Rental
Hamburg is notorious for its red-light district, Reeperbahn and, due to its maritime location, its legendary fish market. Given its history, one wouldn't be too surprised why food and leisure would figure prominently in the city's slew of offerings.
With these ticked off your list, you may want to explore more of its surrounds by a campervan hire in Hamburg. To the north via Rostock is the Jasmund National Park located in Rügen Island's northeast. This park has some undisturbed forests but is best known for the Rügen Cliffs – chalk cliffs soaring above the Baltic Sea with Königsstuhl (king's chair) being the highest of these at a majestic 387 feet.
North Sea Towns and the Baltic Coast
Moving east along the Baltic coast in your camper hire in Hamburg, you will come to the city of Rostock with its picturesque light house and one time Monastery of the Holy Cross which is now the Museum of Culture. Just 20 minutes west of Rostock is Bad Doberan, the very first seaside resort in Germany where you can pitch your RV rental in Hamburg and experience its English-style park and two Chinese pavilions.
Continue along the Baltic coast and you will come to, first, the city of Kiel and then still farther, Denmark. Crossing the peninsula and travelling in your Hamburg motorhome rental west of Hamburg, you will come to the North Sea port of Bremerhaven.
Although Bremerhaven is a relatively new city, only founded in 1827, it is a major North Sea port and does have a very interesting open-air ship museum housing the last existing U-boat which you can board and see how the sailors had to live for months at sea. Also of interest here is the Fischereihafen, a small restaurant complex where you can not only see how they smoke fish but also watch to see how the chef cooks your seafood order.
A Space and Benelux Adventure
On your way back to return your Hamburg campervan hire, visit Bremen where you can experience the Fallturm Drop Tower, an important scientific facility to further aerospace research. At a height of 146 metres and a 110 meter tube on top of that, it can replicate zero gravity for experimental purposes and also allow for 10 seconds of free fall. If you are not into jumping, the tower also contains the Panorama Room which affords spectacular views across the city.
If you have time, you can venture with Hamburg RV rentals farther out to 'Benelux,' stopping first at the Netherlands and then making your way down south to Belgium and Luxembourg. From Luxembourg, you can reenter Germany's south, or take in the sights and aroma of northern France.