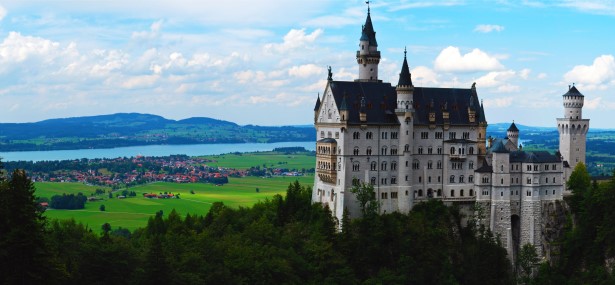 Frankfurt Motorhome Rental, Germany
Compare RV Rentals and Campervan Hire in Frankfurt
Are you thinking of choosing a road trip in Germany for your next European holiday? Why not arrange to pick up a Frankfurt campervan hire. Then do the classic road trip along Germany's Romantic Road, all the way from Frankfurt to Munich. Visit the beautiful Black Forest region on your way back to Frankfurt? This is one of the most scenic drives in Europe and along the way you will have the opportunity of visiting some wonderfully characteristic villages and town. Germany has an excellent road system and there are many good caravan parks and campsites along the way, where you can linger for a day or more. Remember, this is your holiday, and with a Frankfurt motorhome rental, you have the freedom to do it all at your own pace.
Camping Car models available from Frankfurt
With leading Frankfurt motorhome rental, RV and campervan hire brands Autocaravan Express, Enviro Motorhomes, Euromotorhome Rental and Big Sky Motorhomes; there is a large selection of motorhome models for you to choose from.  Browse our online listings now to see all the models, full specs and costs.  The facilities at the various campsites are usually spotless in Germany!
You can select a budget compact campervan with a pop-up top, suitable for 2 adults.  These smaller vans and camping cars are very easy to drive and park and get top points for economy.  If your budget or group size is larger, opt for one of the big luxury Frankfurt RV rental or motorhome hire.  The bigger vans all have showers and toilets on board, as well as well-equipped kitchenettes and comfortable berths for up to 6 adults.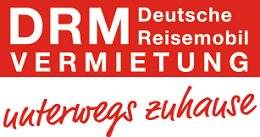 DRM
Founded in 1994 DRM -Deutsche Reisemobil Vermietungs GmbH- is now one of Germany's largest vehicle hire companies. They have a superb and varied range of campervans, motorhomes and RV's on their books, so if you're after something to match your exacting needs, DRM could be the ideal choice for self-drive holidaymakers hiring out of Frankfurt.
With stock built by Eura Mobil, Karmann-Mobil and Forster from the Trigano Group, DRM have four cabovers/overcabs/alcoves, five low-profile/semi-integrated and, unusually for Europe, a pair of RV's/Class A. Plus, with help along the way from Volkswagen's California range, DRM has four Poptops and four Campervans.
DRM Frankfurt RV Rental Depot: Kleiner Kornweg 2-4, 65451 Kelsterbach, Hessen, Germany.
Location: About 3 miles/5 km from Frankfurt Airport (FRA), 11 miles/18 km from Downtown Frankfurt.
DRM Frankfurt Depot Opening Times:
May to September

Monday to Friday: 8am to 6pm
Saturday: On request
Closed Sunday

October to April

Monday to Friday: 9am to 5pm
Saturday: On request
Closed Sunday
Included with Standard Rate:
Unlimited kms/mileage
24 hour assistance
0-2 years old
Poptop Camper (California Series)
DRM's Volkswagen Poptop Camper, suitable for 4, is arguably the best-looking campervan out there. It may not look very much like their classic 60's bus, despite the badge, but it has an identical spirit. There are three to choose from, all of them begging to be taken on a long, lazy scenic drive.
Campervan with Shower/Toilet (Compact Series)
Four superb compact campervans with WC/showers: if you want your road trip to be accompanied by what could just as easily be a mobile apartment, but without hogging the road, check out DRM's Campervan. For those new to self-drive holidays, these are ideal because all you need is in the back.
Motorhome Rental
DRM's vast range of motorhomes cater for 2 to 6 people and cover two basic motorhome styles: the old-school cabover (overcab/alcove) with that thoughtful space over the cab and the sleeker, semi-integrated, low-profile style for those that don't fancy the lump on the roof.
DRM's range of rental vehicles will appeal to self-drive holidaymakers who are happy to pore over specs and features and procrastinate at length before making a final decision. If you're after something bespoke, almost tailor-made for you and your crew, then DRM could be your brand. Below, we'll outline the basics, for more details you're on your own, but read through the rest of the article first!
Semi-Integrated Low Profile: All of DRM's five Semi-Integrated Low-Profile 'Classic' Motorhomes come with kitchens and WC/showers. Catering for 2, 3 and 4 of you, there is enough here to begin your quest for the perfect motorhome. Why not use these options as a base to compare and contrast with the competition further down the page?
Alcove/Over Cab Motorhome: Ideal for larger groups of self-drive holidaymakers, the Alcove/Over Cab Motorhome (aka, the Family Series) will fit 2 over the cab, shoring up more space for the road-trip crew below. There are six to choose from, two sleeping 4 and two sleeping 6, providing a great start on the quest to motorhome perfection.
Fully Integrated RV Group A (Comfort Series)
Fully Integrated means you can walk from one end to the other and DRM have two to choose from, one sleeping 4 and one very decadent model (L2S Comfort Luxury) that sleeps 2. You probably don't need one of these, but if you want to feel like a rock star on tour, you do.

McRent Germany
McRent has four semi-integrated motorhomes sleeping between 2 and 4, three large cabovers sleeping 6, two campervans that can accommodate 2 and 4, and one popup that's both compact and spacious, all at once.
It should be clear that McRent likes to keep things simple by using a limited, targeted, number of campervan/motorhome manufacturers in their fleet. They only use vehicles built by Dethleffs and Sunlight in Germany, the former being one of the oldest motorhome brands in Europe and the latter, while being relatively new, already one of the most popular. On top of that, it's definitely worth mentioning that McRent offers airport/city hotel transfers.
McRent Frankfurt RV Rental Depot: Dieselstraße 4, 61169 Friedberg, Hessen, Germany
Location: About 27 miles/43 km from Frankfurt Airport (FRA), 25 miles/41 km from Downtown Frankfurt.
Included with Standard Rate:
Unlimited kms/mileage
24 hour assistance
0-2 years old
McRent Frankfurt office hours:
Monday to Friday:

Pick Up: 2pm to 4pm
Drop Off: 9am to 10am

Saturday:

Pick Up: 10am to 12 noon
Drop Off: 10am to 12 noon

Closed Sunday, and Public Holidays
Poptop (Urban Standard)
Not only does it look very cool, but McRent's Urban Standard Poptop has got two litres of go under the hood. Incredibly, it has enough internal space to fit 4 of you, 2 will be sleeping under that groovy lid on the roof and that WC and shower will come in handy as well.
Campervan (Urban Plus)
More space, more power under the hood and, generally, more room throughout. McRent's Urban Plus Campervan sleeps 2 of you -though it will seat 4 in case you pick up any hikers! Having said that, the practically minded may have already figured that 2 could sleep outside? Definitely worth consideration.
Motorhome Rental
McRent's motorhome fleet is split into two, two low-profile options and two cabover flavours, with everything you need for a fantastic self-drive holiday contained within. Plus, there is a host of little extras that come with McRent's range of motorhomes without any additional fee, such as the air con in the cab, bike rack, an awning, gas bottles, a reversing camera and, for a small fee, little extras such as outdoor tables and chairs can be added as well. McRent's range of motorhomes is broad, so you may well find just what you're looking for in their fleet.
Low Profile Motorhome: The only fundamental difference between McRent's Compact Standard and the Family Standard/Comfort Plus is that the former sleeps 2 and the latter pair, 4. But, McRent's semi-integrated range of motorhomes all seat 4 and they all come fully fitted with WC, Shower and a kitchen.
Coachbuilt/Cab Over Motorhome: The Family Plus, Family Luxury and Premium Plus all easily sleep 6 thanks to that protrusion over the driver's cab. These are all fine examples of the classic cabover, but it doesn't mean that you have an easy task choosing the right one for you. Best of luck with that, and we're far from done here too…

Anywhere Campers Germany
Anywhere Campers only have three motorhome options, so if you just want to get going on your Frankfurt road trip without poring over a bunch of stats, you only have a pair of low-profile, 4 berth Adria's and one 6 berth cabover -courtesy of Sunlight- from which to choose.
Anywhere Campers will deliver/pick up your vacation vehicle wherever you are in Europe. In addition to being the perfect solution for motorhome holidaymakers that don't want all the trouble of having to travel to a designated depot, Anyway Campers are the go-to motorhome rental company if you're in the market for a one-way road trip.
Frankfurt Pickup/Dropoff: Anywhere Campers will meet you at your requested pickup/drop off address in Frankfurt, with your vehicle at your chosen time.
Included with Standard Rate:
250 kms per day
Free transfer
Bedding
Kitchen/cutlery
24 hour assistance
0-3 years old
Anywhere Campers Rental Vehicles:
Low Profile Motorhome (Adria Matrix)
We'll carry on with the theme and keep Anywhere Camper's rental vehicles section brief as well. The Adria Matrix features a kitchen, WC/Shower and it sleeps between 4 or 5 of you.
You can choose between automatic and manual transmission, the latter a welcome option for those new to self-driving holidays and/or drivers unfamiliar with motorhomes.
Cab Over/Coachbuilt Motorhome (Sunlight A70)
Could the Sunlight A70 really be all you need for a group of 6 family and/or friends? Bearing in mind you have the option to pick it up at Frankfurt Airport and drop it off anywhere in Europe (the clue is in the company name) you may have found your brand. Stick around for travel and camping tips!

Euromotorhome Rental
Euromotorhome Rental offer just one low-profile/semi-integrated motorhome on their books (Group P). Group C to I consists of a range of cabovers, catering from 4 to 6 of you, so why just one in Group P? The answer, practicality, the low-profile/semi-integrated motorhome looks pretty, but Cabovers may be more useful?
Also, Euromotorhome Rental has broken the mould by only supplying a fleet consisting of two brands from Italy, McLouis and Rimor, two key components of the mighty Trigano Group of companies -more on them later. And on a final note, Euromotorhome Rental use a non-serviced depot, so they will deliver your vehicle to the airport or your city hotel.
Euromotorhome Frankfurt RV Rental Depot: Serviced non-depot location. Pick up and drop off is done at the Frankfurt depot at the agreed time.
Included with Standard Rate:
Unlimited kms/mileage
24 hour assistance
0-9 years old
Euromotorhome Frankfurt Rental Vehicles include:
Poptop (Group A)
Euromotorhome's budget Poptop is affordable and effective, and your Frankfurt derived road trip may even be a whole lot more fun because of it. Why? This is back to basics camping, but with all the advantages of a modern poptop to get you in (and out) the German scenery. And you'll save some money!
Campervan with Shower/Toilet (Group B)
Euromotorhome's Campervan comes with a WC/Shower, kitchen and space and offers the self-drive holidaymaker a potentially different road trip experience to the Poptop. You'll pay a little more for the comfort, but at this moment it's also worth considering what you really want to get out of your self-drive vacation.
Motorhome Rental
Euromotorhome Rental have flipped the ratio of low-profile and cabover on its head, suggesting that they can see more value in making additional room for the sake of aesthetics, so it would seem that functional, practical, motorhome rentals have the edge when it comes to Euromotorhome fleet of hire vehicles.
Low Profile Motorhome (Group P): Euromotorhome Rentals have only chosen one low-profile/semi-integrated motorhome (as opposed to six cabover style motorhomes) so pay serious attention to the one they have selected! It's no afterthought either, it's got a WC, shower, kitchen and comes with bags of integrity.
Coachbuilt/Cab Over Motorhome (Group C to I): Take it as a given there is a good reason why Euromotorhome Rentals have opted for six cabover-style motorhomes over just one semi-integrated. The fleet will accommodate as little as 4 and as many as 6 of you and all come with a WC, shower and kitchen.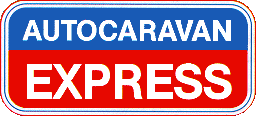 Autocaravan Express
The WC/Bathroom fitted Weinsburg Campervan happily sleeps 2/3, but the four semi-integrated and three cabover options that are available from Autocaravan Express require a little more research: you've 2-6 berth options, but in the latter category as many as 7 of you can ride in Carado A4 61. This makes them a good option if you're travelling in a large group.
Aside from the Weinsburg option, Autocaravan Express in Germany only uses Carado Motorhomes, part of Erwin Hymer Group in Germany. Hymer is arguably the most famous name in motorhome history, after all, it was Erwin Hymer who invented the motorhome as we know it.
Autocaravan Express Frankfurt RV Rental Depot: Serviced non-depot location. We will bring your RV rental to your Frankfurt accommodation or alternative place and meet you at the agreed time.
Included with Standard Rate:
Unlimited kms/mileage
24 hour assistance
Tourist info/maps
3-4 years old
Shower/Toilet Campervan (Group A)
We've noted that the Weinsburg Campervan sleeps 2/3 and comes with a WC/Shower, but it's also the only campervan on their books, implying a level of consideration that warrants investigation. Aside from its spacious interior, Autocaravan's Group A section looks mercifully discreet from the outside, yet it's handsome with it.
Motorhome Rental
When it comes to motorhome rental, Autocaravan Express have almost split their fleet down the middle when it comes to low-profile motorhomes and the classic cabover -by now these two basic terms to describe the two types of motorhome will be familiar. But that doesn't necessarily make it any easier to choose the right one! Autocaravan Express may have the answer. They've seven motorhomes (four semis, three cabovers) on their books, with each looking noticeably different on the inside. If you've found yourself struggling to find 'the one', it may just be here, waiting for you below…
Low Profile Motorhome (Carado T Series): There are four, the T132 sleeps 2/3; the T348 sleeps 4/5; the T334 sleeps 4/6 and the T339 sleeps 4. Sure, the '4' crops up a lot, but look at the inside? There is a huge difference in the way the space is being used.
Alcove/Cab Over Motorhome (Carado A Series): Here's where you want to be if you're travelling in a large group. The A361 and the A464 both sleep 6 and the A461 sleeps 6/7. Again, there is enough internal difference to make a quick decision if you're travelling with 5 or more, and it's a no brainer if you're travelling with 7 on a budget.
Top 10 Places to Visit near Frankfurt
It's always tempting, after getting behind the wheel of a freshly rented campervan, motorhome and RV, to instantly start seeking out that scenic drive you've been planning for the past few weeks. Of course, that's perfectly fine but set some time aside to visit Frankfurt either before you set off or on your return.
Frankfurt is a city of contrasts, it has some great museums and galleries, of course, but things like the Schaumainkai Flea Market or the Ebbelwei-Express make it a city that will pique the interests of the perennially curious. Oh, don't forget to sample the apple wine (Apfelwein) after a day on the road, it's unique to the city and more than a little morish!
Heidelberg
We're going to be looking at quite a few castles on this page, so hold on to your Sallets! Let's start with Heidelberg, an area known for inspiring the German Romantic Movement, the trip there can also act as a mini scenic drive as it passes through some top places to visit.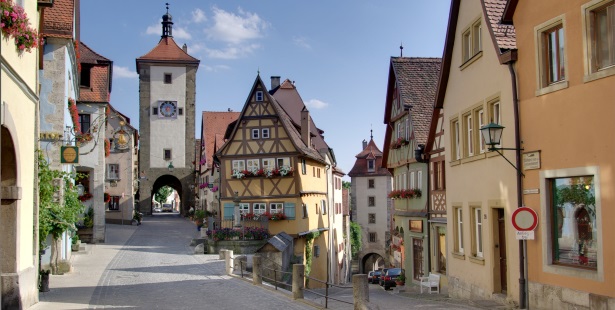 Rothenburg ob der Tauber
The Medieval Crime and Justice Museum in Rothenburg ob der Tauber isn't just on hand to remind Frankfurt's road trip crew that crime most certainly didn't pay in the middle ages, it also serves as a counterpoint to the beautiful town that looks the same today as it did 750 odd years ago.
Neuschwanstein Castle
Bucket list alert! It may have dubious authenticity, Neuschwanstein Castle is barely 150 years old, but it looks like something out of a Walt Disney animation, which isn't surprising as it actually inspired Cinderella's Castle in the movie!
Put down as part of a scenic drive on Germany's Romantic Road and work backwards, you won't be disappointed.
Eltz Castle
Arguably the castle that inspired Neuschwanstein Castle, Eltz Castle is over 850 years old, which means that it's the real deal in terms of its provenance. Therefore, we highly recommend you plan a scenic drive in between the two. It's about 500 km between them so maybe hit a campground along the way.
Black Forest
Speaking of German scenic drives, most of them are in the Black Forest! A large area in southwestern Germany, it's not all about the trees, inside you'll discover rivers, lakes, mountains, valleys and, for self-drive renters that wish to keep themselves to themselves, plenty of space for yourself.
Hanau
Fans of the Brother's Grimm will already have Hanau down as an essential part of their motorhome vacation schedule -the masters of the macabre folklore were born here- but it's also a beginning of an inspiring scenic drive, the appropriately named Deutsche Märchenstraße (Fairy Tale road) that takes you all the way to Bremen.
Mainz
This is the birthplace of Johannes Gutenberg, the inventor of the modern press, a device that has had an incalculable effect on the history of the world, and that's putting it mildly.
If you're into bygone times and you have to choose one German location to visit, you've just found it in Mainz.
Strasbourg
For campervan and motorhome renters that just want a place that features the best bits of Germany, but with a decidedly French twist, Strasbourg is a great location.
It's less than three hours from Frankfurt and if you plan the trip in advance, it makes for a great scenic drive.
Darmstadt
A great spot for a city break, Darmstadt seamlessly marries the old and the new, which makes it a great place to get lost while discovering new things about it along the way.
Make sure to check out the medieval Ducal Castle if you've been following our mini, Castles-close-to Frankfurt, guide.
Nuremberg
So, keeping in the spirit of things, we'll finish with not just one castle but three!
Nuremberg's castles combine the medieval past with recent history, so it's fascinating from all angles. The city is beautiful too, there really is something for everyone here, and the kids will love the Toy Museum.
The Romantic Road by motorhome from Frankfurt
This itinerary will take you along one of the most popular road trips in Europe. With your accommodation all sorted out, you can choose to do the trip in 7 days; or take the slow road, spend more time in the towns and villages and stretch it out to 2 or even three weeks. There is plenty to see on the Romantic Road and you will never be bored! Starting in Frankfurt, your journey south will take you to Wurzburg, Rothenburg, Nordlingen, Augsburg, Hohenschwangau and finally to Munich, where there is a great deal to see and do.
On your return journey to Frankfurt, where you will drop-off your Frankfurt motorhome rental, consider visiting the beautiful university town of Strasbourg, on the French border and then spend some time relaxing in the Baden-Baden area, alongside the Rhine. There are literally dozens of top-quality campervan parks in this part of Germany, many of which offer really good facilities and opportunities for relaxation. Park your Frankfurt campervan rental at one or a few of these campsites for a few days; so you can enjoy the hiking, water sports and other outdoor activities. There are plenty of quaint villages to explore in the area before you make your way back to Frankfurt.
Best RV Campgrounds & Campsites near Frankfurt
If you're a seasoned campervan, motorhome or RV renter, you'll appreciate our efforts in sourcing the best campgrounds/campsites close to Frankfurt. Putting it bluntly, not all campgrounds are the same, so a list of recommended ones will be most welcome.
Those new to a self-drive vacation, those who have just hired a motorhome with everything in the back, including the proverbial kitchen sink, may be wondering why you'd need such a thing. Well, you're going to need somewhere to dump all your waste liquids and charge batteries, besides they're a great place for local advice and parents might appreciate a safe spot for the kids to let off steam. Here are five of the best near Frankfurt.
Campingplatz Dreieich-Offenthal
Bahnhofstraße 77, 63303 Dreieich, Germany
Nestling in picturesque woodland and only a fifteen-minute drive from Frankfurt, Campingplatz Dreieich-Offenthal is going to be of particular interest for those that love horse riding (there are stables close by) and you're only a few kilometres from Hayn zu Dreieich castle should you fancy a hit of medieval history.
Campingplatz Moerfelden
Am Zeltpl. 5, 64546 Mörfelden-Walldorf, Germany
If you fancy a night away from the motorhome or campervan kitchen, you might be drawn to Campingplatz Morfelden by the presence of an Italian Restaurant, and parents may be as equally thrilled by the prospect of a kid's playground. A good all-round option for everyone on a self-drive holiday.
Campingplatz Mainflingen
Seestraße 11, 63533 Mainhausen, Germany
Set around a tranquil lake, Campingplatz Mainflingen is a popular destination for all self-drive holidaymakers -read that as 'book early'.
In addition to the lakeside views -and place to cool off- there is a designated 'quiet period' between 1:00 p.m. to 3:00 p.m. and 10:00 p.m. to 6:00 a.m. A deal-breaker for some.
Camping Barënsee
Bärensee 1, 63452 Hanau, Germany
Check to make sure that there is a pitch available for your size of campervan or motorhome rental because Camping Barënsee is both compact and popular.
It's not hard to see why, there is a pleasant lake with its own beach and an on-site restaurant for those that don't fancy cooking.
Campingplatz am Steinrodsee
Triftweg 33, 64331 Weiterstadt, Germany
Kids playground, café and, of course, a lake! Campingplatz am Steinrodsee is arguably the best of all the above in one place.
With loads of places to walk and enjoy the natural habitat, this may be the last campground close to Frankfurt on this page, but it's by no means the least.