Canada Motorhome Rental
Compare RV Rental and Campervan Hire in Canada
A trans-Canadian road trip in a hire motorhome or campervan can take a very long time. You may have months to spend on the road, or just a couple of weeks. No matter! With several major airports, all with Canada motorhome rental, campervan hire and recreational vehicle (RV) rental agents, you can book your hire online and collect your RV at the airport on arrival. Then embark on a cross-country line or do a round trip through just one or two provinces, on your self-drive camping holiday or vacation.
Where to go by RV or campervan hire in Canada:
There is a highway that spans the country from east to west coast called the trans-Canada highway; which will take you right across Canada in your motorhome rental, campervan hire or recreational vehicle. This will give you the highlights of the country. In total there are 13 provinces and territories and just one word to describe them all: breathtaking. The country is widely varied, from arctic landscapes to great lakes to the Rocky Mountains and highly populated modern cities. Toronto and Vancouver are the biggest cities in Canada, on the east and west coasts respectively, with the capital being Ottawa.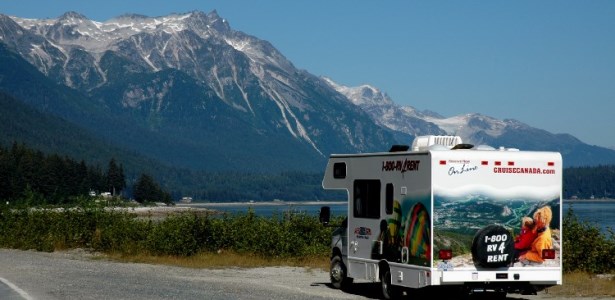 The eastern province of Quebec is French speaking, the largest population of French Canadians on the North American continent. Brush up on your French phrases before setting out here as some areas can speak little English. In fact, Canada is officially bilingual. The country also has an Aboriginal population that, though decimated during colonialism by Europeans, still survives. This includes the Inuit people, better known under the generalized term "Eskimo".
Driving by motorhome rental in Canada:
Canada, being so far north, can be very icy and snowy in the winter. Ensure that you have sufficient driving skills to match the road conditions at your destination.
Drive on the right hand side of the road.
Some road laws vary according to state, so make sure to pay attention to road signs.
You must have a valid driving license. If your license is not in English, then you must carry a valid International Driving Permit issued in your home country.
Seatbelts are compulsory and babies and young children must be restrained in an approved car seat (you can hire a seat from most Canada motorhome and campervan hire companies).
Take time to read over the rules of the road before you get behind the wheel.