Travel Destinations And Motorhome Rental Locations
Here at Go4MotorhomeRental we offer RV, Motorhome and Campervan rental in 26 countries for you to enjoy your road trip vacation.
So no matter where you're headed you can search and compare motorhome hire on our site and lock in a low rate on a range of RVs, Motorhomes and Campervan rentals of all sizes.
Thanks for choosing Go4MotorhomeRental… we look forward to serving you!
Richard Wolskel, Founder of Go4MotorhomeRental, Blogger and Travel Lover!
Americas
USA Motorhome Rental
From spectacular national parks to iconic historic sites and urban landmarks to music and food, the USA is a phenomenal place to explore with a motorhome. And thanks countless RV rental locations in the USA, discovering America by road is extremely easy.
When planning your dream RV road trip in the USA, you can use our site to find the lowest motorhome rental rates and grab that amazing deal today.
Here you'll find offers from all major RV rental companies in the USA, such as El Monte RV, Cruise America and Road Bear.
The perfect example of a road trip country, America has no lack of great cities, such as Boston, New York City, Los Angeles, San Francisco and Chicago, all of which have many RV hire offices. They're excellent places to start a USA road trip with a motorhome.
Other popular destinations are the American national parks, from Great Smoky Mountains and Acadia to Yellowstone and the Grand Canyon. Music lovers, on the other hand, might want to drive around the Deep South and visit destinations like Memphis, Nashville and New Orleans, also home to several motorhome pickup locations.
Canada Motorhome Rental
Home to breathtaking landscapes, friendly people and some of the world's greatest cities, Canada is also a superb destination for long road trips.
You'll find many Canada motorhome rental options in major cities like Vancouver, Toronto, Montreal and Calgary.
Leading RV and campervan hire companies in Canada include Cruise Canada, Canada Dream, Fraserway RV Rentals, Owasco RV and Traveland RV Rentals.
If you're planning a motorhome road trip in Canada, you'll discover lots of great deals, information and tips on our website. This is the place to be to get set up for that classic Coachmen or Winnebago RV road trip.
With a Cruise Canada motorhome, for example, all of Canada's top destinations are within reach. The most popular region for RV road trips in Canada, however, is arguably the western part.
This is where you'll find iconic Rocky Mountains national parks like Banff, Jasper, Yoho and Waterton Lakes.
An exploration of British Columbia from Vancouver is a super-popular trip as well, while Montreal offers access to the country's beautiful eastern part.
Argentina Motorhome Rental
If you'd like to explore a huge country like Argentina, few things are better than an independent self-drive motorhome rental holiday in Argentina.
This massive country in southern South America is home to expansive Pampas grasslands and a part of the majestic Andes Mountains.
There are some amazing cities like Buenos Aires, Mendoza and Cordoba that are home to many motorhome rental locations, as well as a thriving music and dance scene. Argentina's star attractions, though, are its nature parks.
Major camping car and campervan rental operators in Argentina are Andean Roads Motorhome Rentals and Mis Angelitos with a few 4WD models available.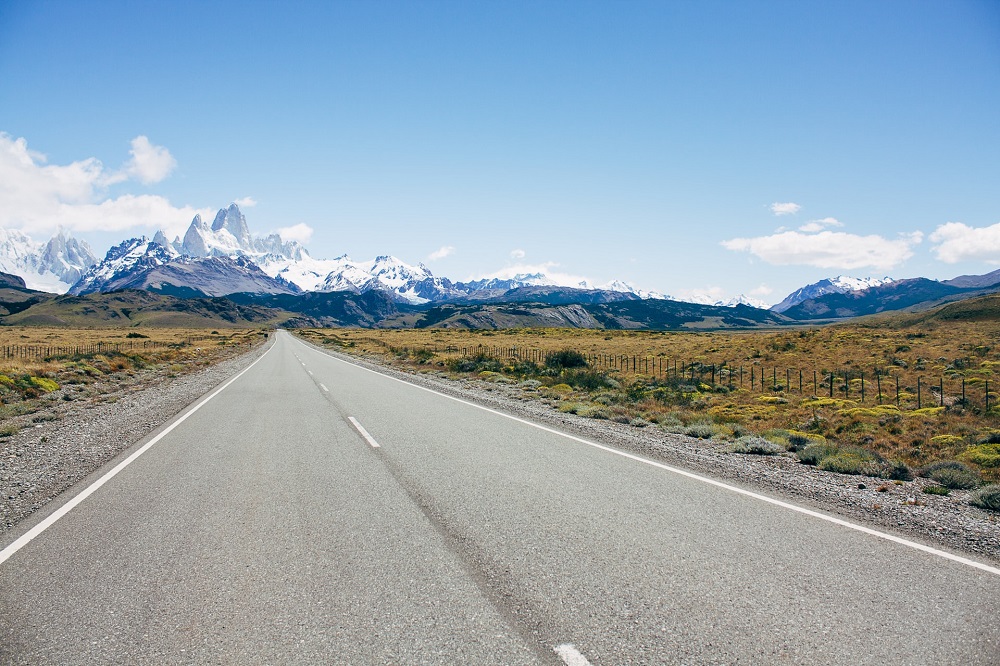 On an Argentina RV road trip, you can visit spectacular places like Los Glaciares National Park, the famous Petito Moreno Glacier and Tierra del Fuego in southern Patagonia.
More inland, on the Brazilian border, lies Iguazu Falls, one of the world's most breathtaking waterfalls.
While planning your epic exploration of Argentina by motorhome, you can use our site to find current RV rental deals in Argentina, as well as driving tips and destination suggestions.
Europe
Campervan hire and motorhome rental are available in most major countries in Europe, with one way rentals available between cities in the same country, as well as between countries in Europe.
Belgium Motorhome Rental
Belgium may be a small country in Western Europe, but it does make for a great road trip destination. In addition to a dense road network, there are several motorhome rental locations in Belgium.
So, compare RV rental options in Belgium here and plan your drive around one of the most attraction-packed countries in Europe.
From literally hundreds of castles to UNESCO-listed medieval cities, famous food and magnificent architecture and art, all of Belgium's major highlights are just a quick drive apart.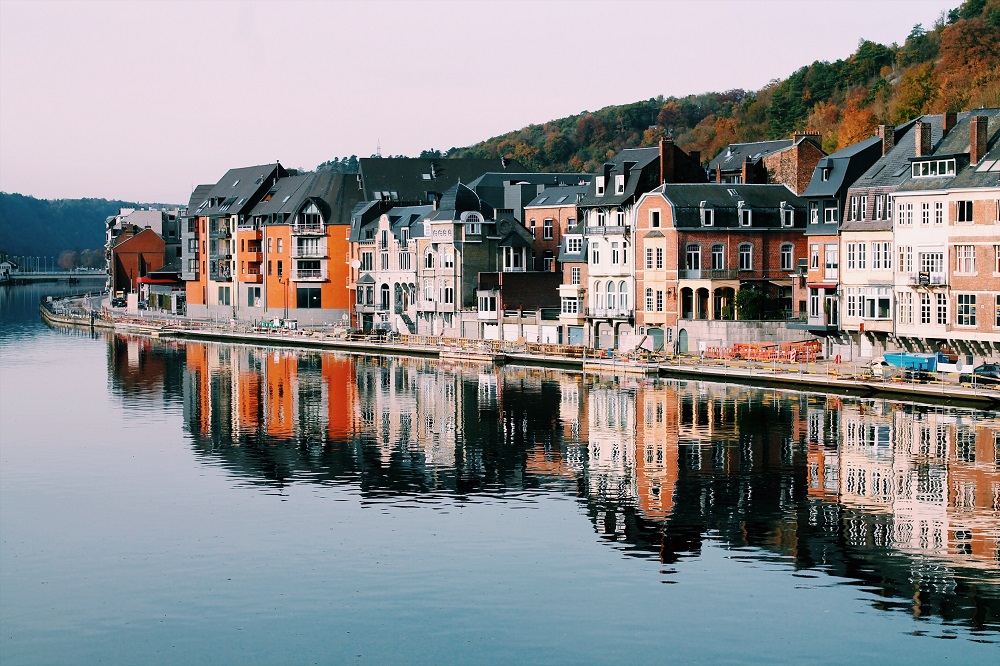 From convenient campervan brands like Mercedes to large and luxurious motorhome, whatever type of RV you're looking for, you'll find it here.
The most convenient place to pick up your motorhome hire in Belgium is Brussels, home to the country's main international airport, as well as Euromotorhome Rental, Anywhere Campers & Big Sky Motorhome Rental; with various international railroad connections.
Croatia Motorhome Rental
One of the most beautiful countries in Southern Europe, Croatia is a fantastic place for scenic road trips. Thanks to numerous campgrounds, renting a campervan or motorhome in Croatia gets more and more popular each year.
Home to the glorious Dalmatian Coast, the beautiful Dinaric Alps, pristine forests, wonderful rivers and lakes, and amazing historic towns, Croatia's variety attracts many thousands of road trippers.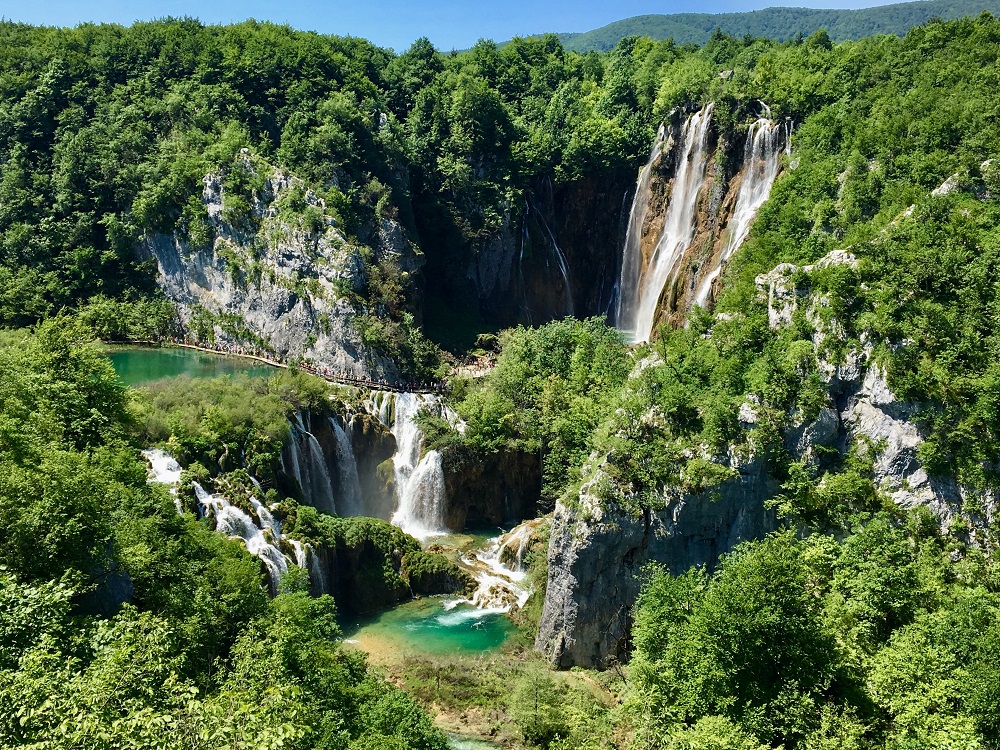 We can help you plan the perfect motorhome road trip in Croatia, from offering driving tips and the most spectacular destinations to finding your ideal vehicle with companies like McRent, Petroni Pure Motorhomes and Anywhere Campers which have major RV brands like Hymer, Campster, Globecar and Dethleffs.
Croatia boasts many glorious historic towns and cities, many of which have their own RV rental locations. You can, for example, get a motorhome rental in Croatia in popular places like Zagreb, Zadar, Split, Pula and Dubrovnik.
Estonia Motorhome Rental
If you'd like to see the beautiful sights of Estonia by campervan or motorhome, the best place to start is Tallinn, the country's gorgeous capital.
Situated on the Baltic Sea coast in northeastern Europe, Estonia lies between Latvia and Russia, while both Sweden and Finland are reachable via ferries.
This is a small country, but it's very accessible and filled with great natural and urban attractions that can easily be pieced together in a great road trip itinerary.
It's fast growing into one of the most popular places for short breaks in Europe, thanks mainly to the UNESCO World Heritage-listed Old Town of Tallinn and its beautiful nature parks.
We can help you hire a RV or campervan rental from Touring Cars, McRent, Anywhere Campers or Pure Motorhome in Estonia, so you have the ultimate freedom to go for scenic drives to natural gems like Soomaa National Park and Lahemaa National Park.
Finland Motorhome Rental
One of Europe's least densely populated nations, Finland is a phenomenal destination to explore by motorhome.
Renting a motorhome in Finland gives you the freedom you need to explore the vastness of one of the greatest natural destinations in Europe.
About a fourth of the Finnish population lives in greater Helsinki, in and around the Finnish capital, which is home to beautiful architecture and excellent museums.
Helsinki is a great place to start a motorhome road trip in Finland with Anywhere Campers, McRent, Pure Motorhomes or Touring Cars; but we also offer RV rentals in other cities like Turku, Rovaniemi, Kuopio and Tampere.
So, whether you'd like to kick off your scenic drive in Finland's capital or deep in the Arctic wilderness, we can accommodate your every wish.
Additionally, we also have some suggestions for campgrounds in Finland, from lakeside campervan parks to beach campsites and even golf campgrounds.
France Motorhome Rental
If you're planning a road trip in one of the world's most scenic and diverse countries, we can help you find the ideal motorhome rental in France for you.
We have options from major RV rental companies in France like Avis Caraway, Big Sky Motorhome Rental, Autocaravan Express and McRent as well as Anywhere Campers and Blacksheep Campervans; using motorhome brands like Pilote, Sunlight, Campster, Carado and Weinsberg.
A cultural hub in Europe, both historic and modern, France is so diverse you'll need several vacations to see all of it.
From beautiful Mediterranean beaches to the cliff-lined coasts of Normandy, from architecture in Paris to adventures in the Alps, from world-class cuisine in Lyon to the wineries of Alsace and the Loire Valley, there's a lifetime of places to explore by motorhome in France.
Renting a motorhome provides you the flexibility to stop and go wherever and whenever you want.
You can pick up your motorhome or campervan in various locations around France, including Marseille, Lyon, Paris, Nice, Bordeaux, Toulouse, Strasbourg and Montpellier.
Germany Motorhome Rental
Compare conditions and prices of motorhome rentals in Germany and plan your perfect German road trip with us.
We have a wide variety of motorhome hire locations, as well as all major RV brands to help you on your way to Germany's greatest destinations.
A large country in West-Central Europe, Germany spans from the Alps to the North and Baltic Seas and is amazing to explore on four wheels.
Most famous for its beer and food scene, it also features some absolutely amazing architecture and landscapes alike.
Nature lovers who rent a motorhome or campervan in Germany will find endless outdoor fun in destinations such as the Bavarian Alps, Saxon Switzerland and the Black Forest.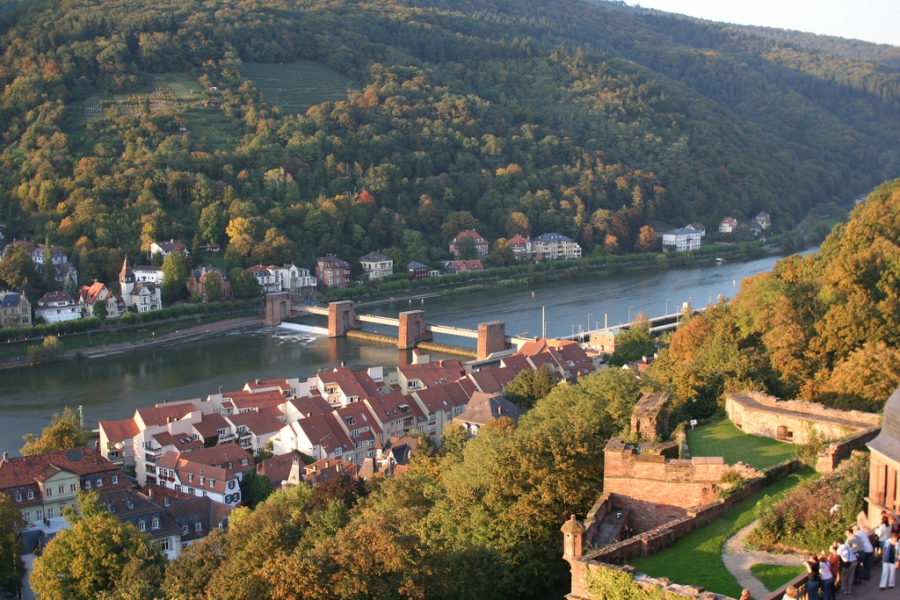 Add to that the amazing vineyards along the Moselle and Rhine Rivers, the Old Towns of Hamburg, Rothenburg and Regensburg, and you've got a wonderfully varied road trip destination in Central Europe.
We can help you find a motorhome from Compass Campers, Euromotorhome Rental or Pure Motorhomes in literally dozens of destinations in Germany, including major cities like Berlin, Frankfurt, Munich and Cologna, but also smaller towns such as Aachen, Leipzig, Mannheim and Nuremberg.
Whether you're looking for famous RV brands like DRM, Mercedes, Forster, Hymer, Dethleffs, Pilote or Eura Mobil, you'll find them right here.
Hungary Motorhome Rental
When you rent a motorhome or campervan in Hungary, you can explore this fascinating country in southeastern Europe in about a week.
You can fly into its capital of Budapest and pick up your Petroni rental RV before heading out to see the rest of the country.
Located at the meeting point between Central and Eastern Europe, Hungary is a magnificent mix of cultures. On a scenic drive around Hungary, you get see visit Ottoman-Era spa towns and see medieval castles, explore Ancient Roman sites and admire Imperial architecture.
Additionally, nature lovers will really enjoy a road trip in Hungary by motorhome, too.
The mighty Danube River runs through the heart of the country—as well as its capital of Budapest—while you'll find great vineyards and beautiful natural scenery around Lake Balaton.
Browse our website to find amazing motorhome hire deals in Hungary, as well as the country's best road trip destinations and useful driving tips.
Iceland
Whether you'd like to drive the Golden Circle near Reykjavik or the epic Ring Road around the entire island, you can compare RV rentals in Iceland and find the perfect vehicle for your trip.
Nicknamed the "Land of Fire and Ice", Iceland is a remote island country in the North Atlantic home to mountain ranges, stunning waterfalls, volcanoes, geysers and other volcanic features.
It's both one of the most beautiful destinations on the planet and one of the most road trip-friendly countries.
Traveling around Iceland with a campervan or motorhome from Happy Campers, Campeasy, Faircar Campers or Go Campers is super-easy. We can help you get your ideal RV.
The best place to pick up your vehicle is Keflavik, the location of Iceland's main airport just outside of Reykjavik.
From there, you can get to famous destinations like the Blue Lagoon, Thingvellir National Park and the Gullfoss waterfall in no time. Most other major attractions in Iceland are also easily reachable with a motorhome.
Ireland
Planning a trip to the Emerald Isle and looking to do some scenic driving? You can find everything related to RV hire in Ireland here, including the best places to go and tips for driving with an RV in Ireland.
From leprechauns and shamrocks to St. Patrick('s Day), Oscar Wilde and Guinness, Ireland has numerous fascinating features that are great fun to explore on a motorhome road trip in Ireland.
You can explore amazing cities like Dublin, Galway, Kilkenny and Cork, all of which are home to or near prehistoric ruins, medieval castles and truly breathtaking coastlines.
Choose between major RV brands like Dethleffs, Campster, Globecar, Volkswagen and Hymer and start planning your perfect road trip around Ireland with us.
We offer RV rentals in Ireland with Bunk Campers, McRent and Spaceships UK in many popular arrival points, such as Dublin and Dublin Airport, Limerick, Shannon Airport and Kerry Airport.
Italy
One of the most visited countries in the world, Italy is a dream destination for various kinds of travelers, from history buffs and foodies to beachgoers and road trippers.
By renting a motorhome or campervan in Italy with us, you have the freedom to explore its most beautiful regions.
From the rolling countryside of Tuscany to the towering peaks of the Dolomites, from the Cinque Terre and Amalfi coasts to gorgeous historic cities like Rome, Venice, Bologna and Florence, Italy has everything to make it a phenomenal destination for scenic RV road trips.
On our website, you'll find deals, tips and lots of other information about motorhome hire in Italy. We have many dozens of motorhome rental locations in Italy, from the north all the way to the south and the Mediterranean islands.
Looking to rent an RV in Rome, Milan, Venice, Florence or Bologna? Or maybe in a smaller destination like Rimini, Cagliari or Bari?
With Vanitaly, Pure Motorhomes, Big Sky Motorhomes and Euromotorhome Rental we've got you covered!
The Netherlands
The Dutch love their camping holidays and while many of them go abroad during their vacation, there are also many options for a campervan hire in the Netherlands, as well as numerous great campgrounds.
The Netherlands is world-famous for its canals, flat landscapes, windmills, tulip fields and bicycle-friendly towns.
In addition to that, there are also gorgeous beaches and wonderful historic cities, including the capital city Amsterdam with its amazing museums and architecture, and modern Rotterdam.
We have lots of RV rental options in the Netherlands, including major rental brands like McRent, Pure Motorhomes and Anywhere Campers; using Mercedes, Globecar, Volkswagen, Sunlight and Dethleffs vehicles. Rental locations are Amsterdam and Amsterdam Schiphol Airport.
Norway
Getting a motorhome rental in Norway is the absolute best way to explore this spectacular country, its amazing landscapes and colorful towns.
While you should definitely visit beautiful cities like Oslo, Bergen and Trondheim, a trip to Norway simply begs for some outdoor activities, such as hiking, boating, fishing and cycling.
Home to countless majestic fjords, huge glaciers, mighty mountain ranges, shimmering lakes and breathtaking islands, Norway also has plenty of camping facilities, from the amazing "everyman's right to roam" to well-equipped campgrounds in stunning locations.
This all makes an RV road trip one of the best ways to experience the beauty of Norway. We offer RV, motorhome and campervan rentals in Norway in a variety of locations, from the southern cities to towns above the Arctic Circle.
McRent Norway, Rent Easy, Touring Cars and Pure Motorhomes locations include Oslo and Oslo Airport, Trondheim, Bergen, Tromso, Stavanger and Bjervik.
Portugal
To make the most of your Portugal vacation, it's a good idea to rent a motorhome in Portugal.
Compare RV hire prices and conditions from Big Sky, Camperline, Pure Motorhomes and Euromotorhome Rental; and using Hymer, Mercedes, Volkswagen, Dethleffs and Campster vehicles to find your ideal set of wheels.
About half of Portugal's coastline is along the Atlantic Ocean. The ocean plays an important role in the country's culture, which is clearly noticeable in its beautiful port cities and amazing fish and seafood-based cuisine.
Additionally, Portugal is also a super-popular beach destination. The stars of the show are the beaches of the Algarve, while the Douro River valley is famous for its excellent wines.
Use our apps, maps and various other tools to plan your perfect campervan or motorhome holiday in Portugal. Nothing compares to the freedom offered by your own temporary home on wheels!
On our website, you can find motorhome rentals in the country's three main tourist cities—Faro, Lisbon and Porto.
Spain
With a motorhome rental in Spain, you have the freedom you need to explore the varied scenery and cities of Spain, a fantastic year-round destination.
On our website, you can find all kinds of recreational vehicles from major companies like Euromotorhome, Autocaravan Express, Enviro Motorhomes and McRent.
One of Europe's most diverse countries, Spain is made up of various culturally and geographically different regions.
Catalonia, for instance, is famous for Barcelona's spectacular Gaudi architecture and beautiful sand beaches, while the Basque Country has mouthwatering food and the Guggenheim Museum in Bilbao.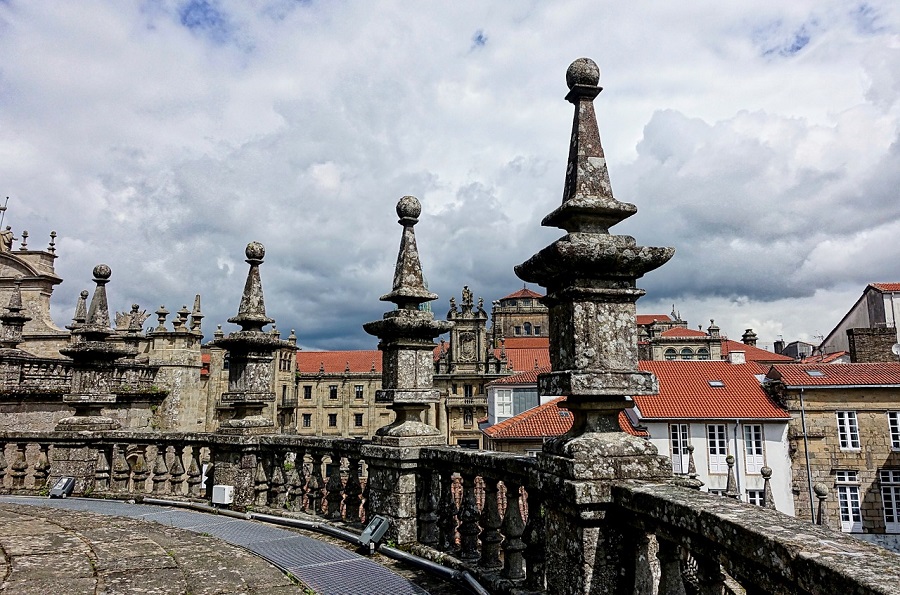 The capital of Madrid is home to the massive Royal Palace, the iconic Prado Museum and lots of other highlights.
Other places of interest that deserve to be included in a Spanish road trip itinerary range from Pamplona, Santiago de Compostela and historic Toledo to Granada's Alhambra Palace, Andalusia and Valencia.
We have countless motorhome pickup locations through Spain. These include the major cities like Barcelona, Madrid, Sevilla, Bilbao and Valencia, but also smaller towns such as Almeria, Alicante, La Coruna, Santander and Girona.
Sweden

Home to wide-open spaces, spectacular landscapes and amazing cities, Sweden is a road tripper's paradise.
Book your campervan rental in Sweden with ScandiTrip, McRent, Touring Cars or Pure Motorhomes and hit the highways of this Scandinavian gem.
One of the largest countries in Europe, Sweden is a land of towering mountains, huge glaciers, dense forests, large lakes, literally hundreds of rivers and streams, and thousands of coastal islands.
Above all, it has countless kilometres of empty roads begging to be explored.
There's also a wealth of cultural heritage to enjoy, from Stockholm's palaces and museums to historic coastal towns, ancient farmlands, arts and design, and Viking sites.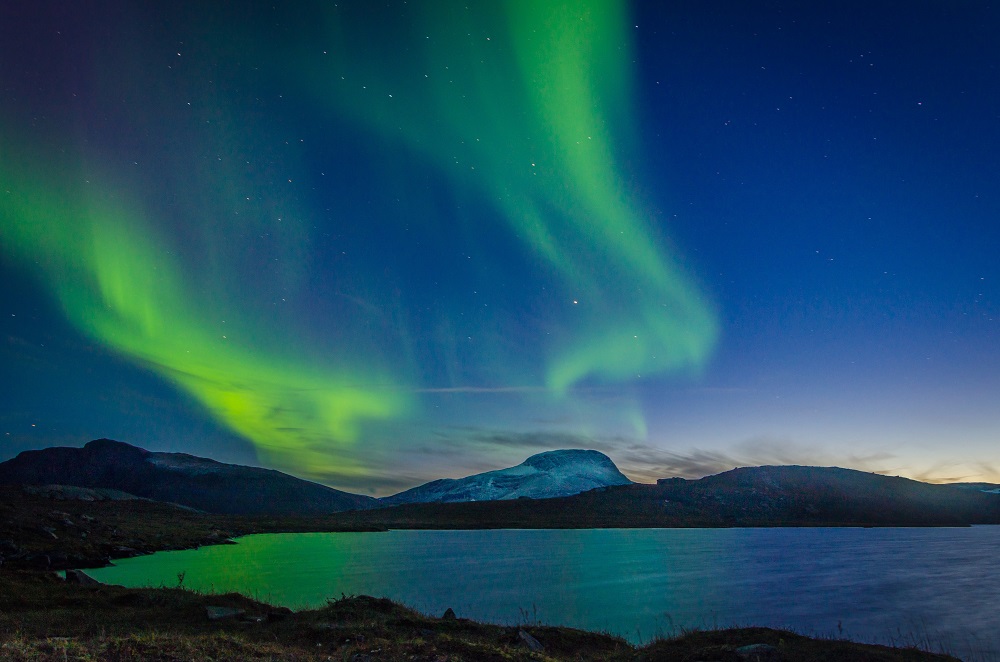 Additionally, Sweden is also a super-safe country to travel around in, which makes it a fantastic destination for road trips and camping.
On our website, you'll find lots of information about driving in Sweden, as well as a handful of convenient pickup locations: Stockholm and Stockholm Arlanda Airport, Jonkoping, Goteborg and Malmo.
Switzerland
Switzerland is one of the easiest countries to visit in the world because of its excellent services and facilities.
Its roads are in great conditions, while locations to rent a motorhome in Switzerland are widespread.
This landlocked country is one of Europe's most scenic destinations, home to the soaring peaks of the Alps, glaciers, beautiful meadows and shimmering lakes.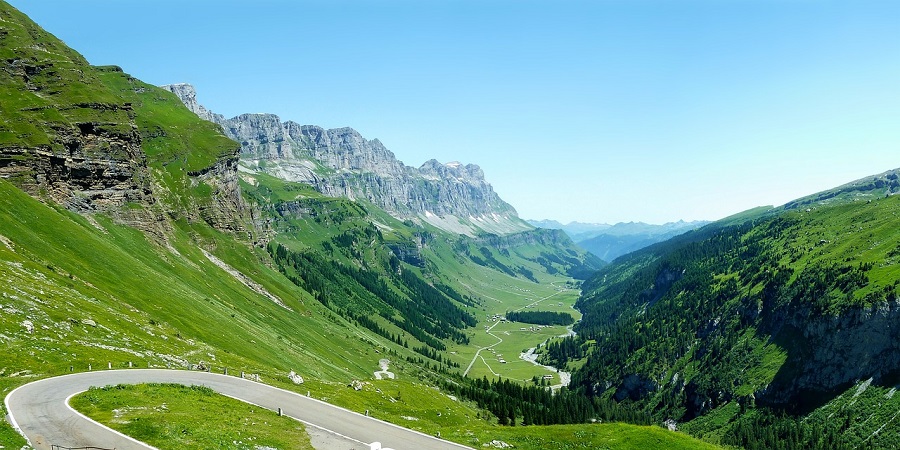 The main towns in Switzerland are the best places to pick up your motorhome or campervan rental, including Zurich and Geneva. Outdoor activities range from hiking and camping to rock climbing, cycling, swimming, boating and various winter sports.
Browse our website to find the perfect RV rental with Anywhere Campers in Switzerland for your holiday and read about driving rules in Switzerland.
United Kingdom
Rent a campervan or motorhome in the United Kingdom and hit the roads of the British Isles, from England and Wales to Scotland and Northern Ireland.
Compare prices with Just Go Motorhomes, Spaceships UK and Camper Rent. Popular RV vehicle brands include Dethleffs, Campster and Sunlight.
The United Kingdom is a nation steeped in history, home to spectacular natural scenery and national parks, and dotted with amazing historic market towns and university cities.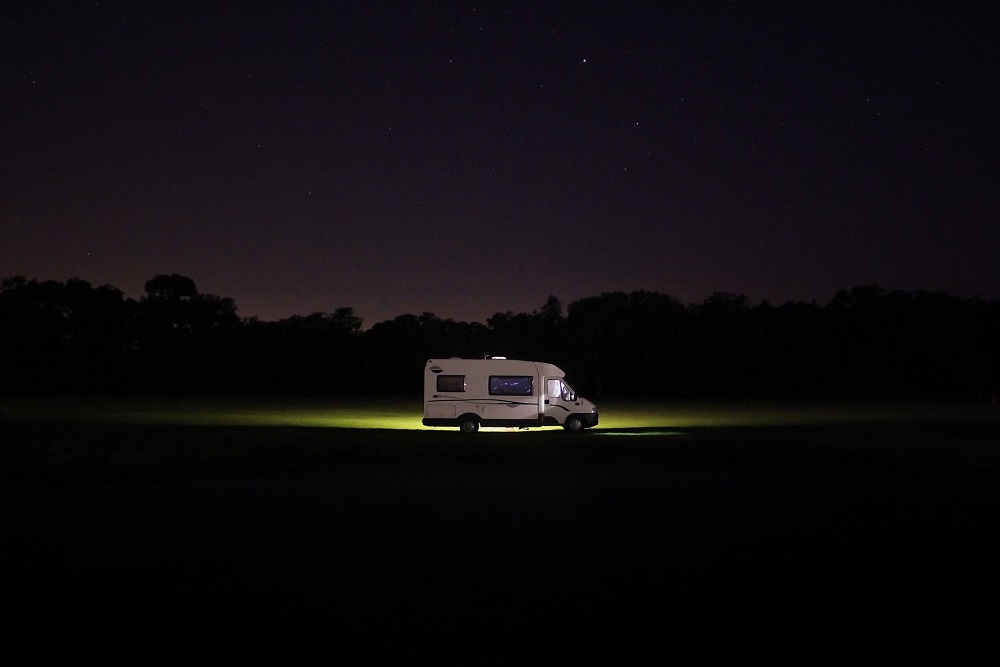 From the hustle and bustle of London to the Lake District, the Cornwall coasts and the mountains of Snowdonia National Park, from Glasgow to the Scottish Highlands, the greatness of the U.K. as a road trip destination is well-documented.
Get yourself a U.K. campervan hire and do and see what interests you most, whether it's art and architecture, food or nature. We have pickup locations all over the U.K.: Belfast, Aberdeen, Edinburgh, Glasgow, London, Manchester, Liverpool, Southampton, Newcastle and many, many others.
Asia & Oceania
Australia
A truly massive country with vast empty spaces, lush coastlines and bustling cities, Australia is one of the world's best destinations for a self-drive holiday.
So, compare prices and book your campervan or motorhome rental in Australia here.
Nicknamed "Down Under", Australia boasts a wide array of spectacular natural and urban destinations, form Uluru and the Great Barrier Reef to the Great Ocean Road and Sydney's Opera House.
Arguably the best way to discover this majestic country is by renting a motorhome or campervan in Australia.
This way, you can either go on day trips from a major city or longer road trips along the coast or through the Outback.
On our website, you'll find a huge number of 4WD campervan and 2WD motorhome rentals, including popular brands and companies like Apollo, Star RV, Britz, Fraserway RV, Jucy Rentals and Maui.
We also have numerous pickup location all around the country, including Sydney, Melbourne, Perth, Hobart, Alice Springs, Adelaide, Cairns, Byron Bay and Brisbane.
Japan
While the country is famous for its superb railroad network, Japan is also a great place to explore on four wheels.
There are countless campgrounds all around the country, a options to hire an RV in Japan are abundant as well. Compare prices here and find your ideal vehicle!
One of the most popular destinations in East Asia, Japan consists of literally thousands of different islands, large and small.
The biggest Japanese islands are Hokkaido, Kyushu, Shikoku and Honshu, which is where you'll find most of the country's tourist attractions.
Japan is well-known for its megacities, most notably Kyoto, Osaka, Yokohama and its capital of Tokyo.
Additionally, there's also a lot natural beauty to be found in Japan, from volcanoes like famous Mount Fuji to the northern islands' evergreen forests and the coral reef in the south.
On our website, you'll find useful info about renting a campervan or motorhome in Japan, including how to get from one island to the next.
Our RV pickup locations for Dream Drive, Compass Campers, El Monte RV and Pure Motorhomes currently include Tokyo, Hiratsuka and Nagano.
New Zealand
A self-drive holiday is a great way to explore the enchanting landscapes and vibrant towns of New Zealand.
You can compare New Zealand motorhome or campervan rentals here to find the best deals, RV brands and pickup locations.
An extremely diverse island nation, New Zealand is where you'll find stunning alpine landscapes, breathtaking fiords, spectacular national parks and all kinds of outdoor activities. The fascinating Maori culture rounds off what is a phenomenal road trip destination.
New Zealand is made up of two islands—the North and South Island—both of which have their own specific highlights and attractions.
When you rent a motorhome or campervan in New Zealand, you can explore one of the two islands, but it's also possible to take your vehicle on the ferry between Picton and Wellington, allowing you to drive around the entire country.
Browse our RV rental website for information about road trip destinations in New Zealand and driving tips.
You can also compare prices of major brands like Maui Motorhomes, Britz Campervan Rentals and Apollo Campervans; as well as many smaller companies including Discover NZ, Coastal Campers and Jucy Campervan Rentals.
On top of that, we have a number of convenient motorhome pickup location across both islands, including Auckland, Christchurch, Queenstown, Hamilton, Wellington, Rotorua and Dunedin.
Africa
Botswana

For the ultimate self-drive wildlife safari in southern Africa, you can rent a 4WD campervan in Botswana.
We offer affordable campervan rentals from renowned companies like Britz Campervan Rentals, Avis Safari Namibia and Caprivi Camper Hire.
Located in the heart of southern Africa, Botswana is one of the best places for "Big Five" safaris.
This is, after all, where the mighty Okavango River disappears into the desert at the Okavango Delta, one of the greatest wildlife magnets in Africa.
Botswana is also the location of the iconic Kalahari Desert, which is home to an incredible abundance of animals, from elephants, giraffes, rhinos and buffalos to leopards, lions, hyenas and cheetahs.
On our website, you'll find info about everything from the best season for a 4WD safari in Botswana to where to go and what to see.
Additionally, we have campervan pickup locations in the most convenient towns like Gaborone, Kasane and Maun.
Mozambique
Rent a 4X4 campervan in Mozambique and explore a piece of Portugal in southeastern Africa.
Compare prices and find the best road trip destinations in Mozambique, from beaches to national parks, right here.
Steeped in Portuguese colonial history, Mozambique is an often-overlooked country on the beautiful southeast coast of the African continent.
It's still home to some fascinating architecture from the days it was part of Portugal. The biggest attraction of Mozambique, however, is its spectacular landscapes and wildlife.
Wild animals abound in Mozambique, especially in Gorongosa National Park, which is home to iconic species like elephants, zebra, lions, sable antelopes, crocodiles and hippos.
Additionally, the country also has numerous motorhome and RV parks and campgrounds. Exploring the highlights of Mozambique with a campervan hire, preferably a 4WD, is an experience that'll stick with you for the rest of your life.
You can pickup your rental campervan from Caprivi Camper Hire and Britz Campervan Rentals in Mozambique at strategic locations like Maputo, Maputo Airport and Vilanculos.
Namibia

Renting a 4WD motorhome or campervan in Namibia is the perfect way to explore one of Africa's greatest self-drive holiday destinations.
Campervan rentals from Avis Safari, Britz Campervan Rental and Caprivi Camper Hire are available at numerous locations across the country.
You can get motorhome, (4WD) campervan and RV rentals in Windhoek, a great starting point for scenic drives across this varied country.
Additionally, you can also pickup up a 4WD campervan in Namibia in smaller towns like Walvis Bay, Swakopmund, Ludertiz and Grootfontein, among many other places.
When it comes to natural beauty, Namibia is a place of superlatives. In this beauty country, you'll find the world's oldest and driest desert, the highest sand dunes on the planet and jaw-dropping sunsets.
In addition to those majestic landscapes, Namibia also boasts some of the greatest wildlife watching in Africa and even in the world.
The prime example is Etosha National Park, a sensational destination where you could spend days watching iconic wildlife.
South Africa
Discover one of Africa's most fascinating and spectacular destinations by renting an RV in South Africa.
On our website, you can find lots of information about self-drive vacations in South Africa, from the top attractions to motorhome rental discounts.
Home to many amazing tourist attractions and destinations, South Africa is one of the most visited and best-known countries in the whole of Africa.
From the huge Blyde River Canyon and the iconic Kalahari Desert to the Cape Winelands and the scenic Garden Route, RV road trips in South Africa are phenomenal.
There's plenty to see and do along South Africa's extensive coastline, but arguably its number one highlight lies inland.
That's the location of te star of South Africa's spectacular nature show: Kruger National Park, one of the world's best safari locations and home to the "Big Five".
Whether you'd like to cruise along jaw-dropping coastlines or visit epic nature parks, you'll find a convenient 2WD / 4WD campervan or motorhome rental office nearby.
When you book with Maui Motorhomes, Bobo Campers, Caprivi Camper Hire or Energi Campers, you can pickup your wheels at popular places such as Cape Town, Johannesburg, Durban, Port Elizabeth and East London.
Tanzania
Iconic Africa in a nutshell, Tanzania is the postcard picture of Africa. With a 4WD campervan hire in Tanzania, you get to explore vast tracts of savannah, see mighty mountains and enjoy sun-kissed beaches.
A large country in southern Africa, Tanzania is a place with amazing road trip opportunities.
Having your own wheels, particularly a 4WD campervan rental from Caprivi Camper Hire picked up in Dar Es Salaam, is a great advantage to explore Tanzania in depth and from up close.
Home to such massive African icons as Mount Kilimanjaro, the Ngorongoro Crater and the Serengeti, Tanzania is a prime example of an African safari destination.
This is where you can see the "Big Five"—elephant, rhino, Cape buffalo, lion and leopard—as well as numerous other wild animals, including zebra, giraffe and wildebeest.
Additionally, Tanzania also encompasses a long stretch of Indian Ocean coast and Zanzibar, the legendary spice island.
So, you have the chance to see coral reefs, blue water and palm trees on your Tanzania road trip, too.
Zambia
Zambia has a huge number of game reserves and parks, which can be explored on guided tours or with your own 4WD campervan rental in Zambia.
Compare prices and find fantastic deals on our website and plan the self-drive holiday of your dreams.
Beyond the cities of Lusaka and Livingstone, Zambia is where you get to experience southern Africa at its most authentic.
It's a fantastic place to immerse yourself into the lives and culture of African tribes, while it's a phenomenal safari destination as well.
Another highlight you shouldn't miss is Victoria Falls, on the border with Zimbabwe, a two-kilometer-wide ridge where the mighty Zambezi River tumbles down into the abyss.
We offer lots of tips and recommendations for your 4WD campervan road trip around Zambia, including the best time of year, top destinations and attractions.
When you book your campervan hire with Avis Safari Rental, Caprivi Camper Hire or Britz Campervans, you can pick it up at convenient locations like Livingstone and Lusaka.
Zimbabwe
Rent a 4×4 campervan in Zimbabwe from popular brands like Britz Campervan Rentals, Avis Safari Rentals and Caprivi Camper Hire, and explore one of southern Africa's most underrated destinations.
To see the many natural wonders of this extraordinary country, you'll need your own 4WD campervan hire in Zimbabwe.
The first place on your itinerary should be Victoria Falls, which is also a major highlight on the Zambia side of the border.
This UNESCO World Heritage Site is, however, at its most spectacular when seen from Zimbabwe.
A few hours south of Victoria Falls lies Hwange National Park, arguably the greatest wildlife park in the country and one of Africa's few elephant reserves.
Other Zimbabwe road trip destinations that we recommend on our website are the Great Zimbabwe ruins, which are said to be Queen Sheba's ancient capital, the Eastern Highlands and the charming village of Chimanimani.
You can pickup your rental campervan or motorhome in Zimbabwe in the capital city of Harare and even at Victoria Falls.