Stockholm
Stockholm Motorhome Rental, Sweden
Compare RV Rental and Campervan Hire in Stockholm
Sweden's capital is a bustling, cosmopolitan city of nearly 2 million people. The city center consists of 14 separate islands in Lake Mälaren linked together by 50 bridges, making it convenient to explore the archipelago by motorhome rental in Stockholm, Sweden. Untouched by either of the World Wars, Stockholm is dotted with the occasional medieval stone church amongst the more modern buildings. Although you'll find a comprehensive public transport system in the city's trams, light rails, buses and ferries, you'll discover the city's charms in your own time with a Stockholm motorhome rental or campervan hire from RV rentals like Pure Motorhomes, Touring Cars and McRent Motorhome Rentals.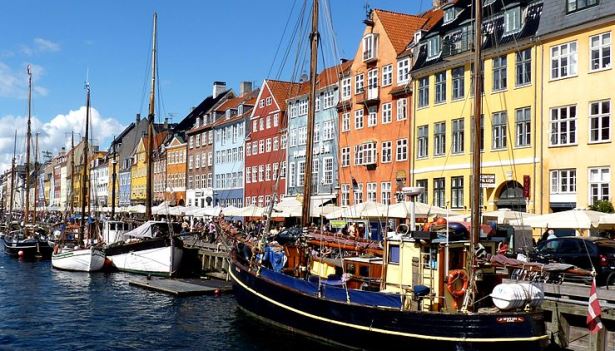 What to see in Stockholm
The biggest problem with traveling in your RV rental is trying to fit it all in! The Swedes pride themselves on their art and culture, and this will be evident in the sheer volume of street art you're likely to encounter. The Stockholm Metro, the self-titled "longest art exhibition", is charming and something to see even if your Stockholm motorhome rental or campervan hire means you don't have to rely on public transport.
Also take a drive to the Ericsson Globe – a dazzling spherical building that is occasionally lit up at night. Even more whimsical is the fact that the Globe acts as the sun in the world's largest scale model of the solar system. The other planets are displayed at Slussen (Mercury), the Royal Institute of Technology (Venus), the Natural History Museum (Earth & Moon), Mörby Centrum (Mars), Arlanda Airport (Jupiter) and Uppsala (Saturn). With your Stockholm motorhome rental, make a fun day trip to each planet – finish with the Ericsson Globe and a trip on the Skyview. This escalator at the top of the Globe costs 130 SEK per person and allows you to top off your day with a gorgeous view of the Stockholm night sky.
Värmdö tops Stockholm's islands in terms of land area, and vast enough to contain deep forests, languid lakes and sunny beaches (summer temperatures hover in the pleasant 25° Celsius). Even better, it is connected by road and accessible by campervan hire or motorhome rental in Sweden.
Sweden's royal family lives at Drottningholm Palace on the shores of Lake Mälaren some 30 minutes west of the city center. Grinda, a small island in a nature reserve setting, is a little over an hour by boat via the spa town of Vaxholm. Yachting and sailing enthusiasts, on the other hand, meet up in Sandhamn in the outer archipelago.
Explore Scandinavia by motorhome rental
As the crow flies, the island of Bjorko right in the middle of Lake Mälaren is less than 20 miles west of Stockholm, and accessible via boat ride direct from the capital where you can park your motorhome rental in one of the city's many campgrounds. The island is home to Birka, Sweden's oldest town founded in 750AD by the most famous of Scandinavian cultural icons, the Vikings. You won't find any of them alive today, but you will get to see some 400 burial mounds scattered throughout the island which UNESCO deemed priceless to merit preservation.
For a trip back to pre-Viking times, nothing can beat a day trip to the university town of Uppsala, some 90 minutes north by camper hire in Stockholm. Budget conscious travelers will love Uppsala's college-friendly prices while green thumbs will be delighted by the Carl Linnaeus and University Gardens.
Before you set off for a road trip to the rest of Scandinavia, tuck into "dagens rätt". This is a set weekday lunch menu, usually consisting of a drink, bread, butter, salad and coffee. You'll pay around 100 SEK (krona), but for the most part eating out can be expensive. Opt for self-catering instead for a well-provisioned trip by Stockholm RV rental to Norway's capital, Oslo, some six hours to the west. About the same distance southwest across the Oresund Bridge via Malmo, Sweden's third largest city, is Denmark's capital, Copenhagen.