Romantic Road
The Romantic Road, Germany
Germany's Romantic Road was so named in the 1950s by travel agents who wished to promote the route by providing it with a theme. The road stretches over a distance of 350km from Würzburg to Füssen and there are plenty of places to stop along the way. This drive can be done over a long weekend or, if you prefer to really take in the sights and take your time, then you should set aside at least one week to travel one way. This route can be navigated by car but, if you prefer not to be cramped in a small seat and prefer to take your accommodation wherever you go, a campervan, motorhome or RV rental from Frankfurt would make the drive that much more convenient and comfortable.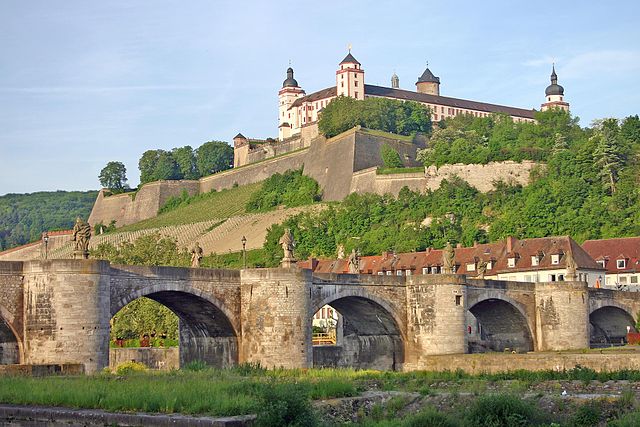 Starting in Würzburg
You may start from either end of this drive and you could even make it a return route if you wish. If you do plan a return drive, make sure that you plan where you intend to stop on the way there and back so that you don't miss anything.
Würzburg was pretty much destroyed during an air raid by the British in 1945 but, today, it is known as one of the most beautiful in the country. The Würzburg Residence is a UNESCO World Heritage Site and worth visiting while you're here. A walk to the Marienberg Fortress is another popular activity and these surroundings are best appreciated around sunset.
Würzburg to Rothenburg ob der Tauber and beyond
The medieval design of Rothenburg ob der Tauber has been very well preserved. Apart from the traditional charm, you will find a wide variety of traditional food here so let your taste buds go to town!
Another worthwhile stop further down the route is Dinkelsbühl. Take the opportunity to stretch your legs and enjoy the colourful buildings and have a bite at one of the cafes as you watch the locals pass by.
If you stop in Nördlingen, make sure that you climb the bell tower of Saint George's Church. The view from the glass elevator is out of this world and will most definitely prove memorable. The Ries Crater Museum isn't too far away and this is the perfect place to go if you'd like to find out more about the local geological history.
The Neuschwanstein Castle is located in Hohenschwangau which is often the last stop that drivers make before reaching Füssen. This village has plenty of souvenir shops so, if you want to pick up a memento or gift for somebody back home, you are bound to find just the thing right here. The 19th century Hohenschwangau Castle or Schloss Hohenschwangau is another popular castle here and was built where a fortress once stood. Both the Hohenschwangau and Neuschwanstein castles are popular throughout the year so you can expect crowds.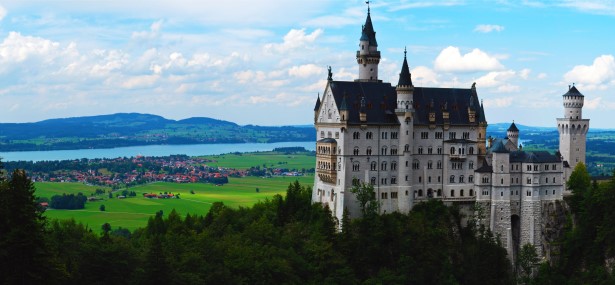 Arriving in Füssen
Once you reach Füssen, you will still be able to visit the two castles mentioned above since the drive is not too far at all. You can also visit the local museums, the beautiful Lechfall waterfalls, and even hike up to Kalvarienberg, the highest point in Füssen, and enjoy the magnificent views. There's plenty to see and do here so, if you have the time, plan to spend a day or two here before you make your way home on Germany's Romantic Road.