Tallinn Motorhome Rental
Compare RV Rentals & Campervan Hire in Tallinn, Estonia
The capital of Estonia faces the Gulf of Finland, with Helsinki less than 50 miles to the north. Enrich your vacation in Tallinn with a tour of its surroundings. Compare rates for recreational vehicle online; and book your Tallinn motorhome rental or campervan hire before your travel. You can pick up the keys on arrival; and go on a road trip to see what the northern coast of Estonia has to offer.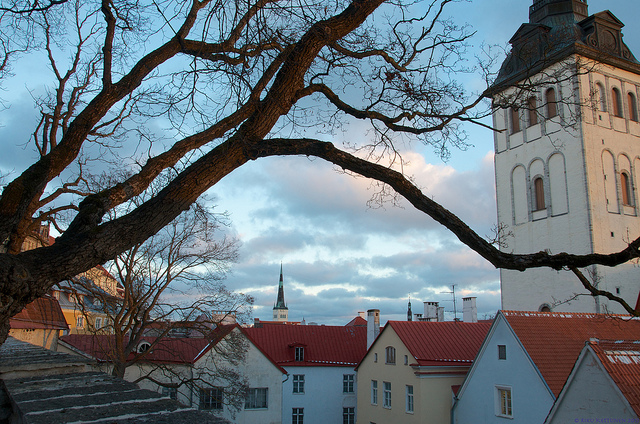 First mentioned on the world map in 12th century, Tallinn today is renowned for its excellently preserved and UNESCO-listed medieval Old Town built in the 15th-17th centuries. Wander around on foot through its narrow cobblestone streets, and experience its historic churches and monasteries up close. See the rest of the Old Town from lookout points; one of which is the hill of Toompea from where the rest of the town spreads out.
Top Sights to See Beyond the Old Town
Start at the Kadriorg Palace, once an imperial Russian summer residence for Peter the Great. Tallinn was once renowned as a summer resort for the Russian nobility. You will see it here in the seaside resort of Kadriorg two miles to the east of Tallinn by campervan hire. The KGB has also made Tallinn their quarters – Patarei Prison offers a unique experience (minus the execution).
For a flowery side of Tallinn, visit its botanical garden, about six miles from the city centre. Closer to the Old Town, you can see elephants, crocodiles, mountain goats and sheep at the Tallinn Zoo. Relative to the size of Tallinn, it's a vast area complete with ponds and bird population. Bring your Tallinn motorhome rental to the northern coastline if you are keen for a dip. There are many scenic beach villages to be found here: Laulasmaa, Kasmu and Kabermeeme are worth visiting.
Hire a motorhome from Tallinn for a Self Drive Holiday
Estonia is a small country with many destinations you can visit on a day trip using your campervan rental in Tallinn. A short drive from the capital to the rural charm and 13th century castle of Rakvere takes only a couple of hours, with an optional stop at Lahemaa National Park along the way. Then pick up the coastal road to the city of Narva further east, which is the closest you can get to Russia.
More than half of Estonia is covered in forests and bogs, and the most popular of them is the 'land of bogs' Soomaa National Park. From here, Tartu, the oldest town in the Baltics and a thriving university city, is a short drive away. You can arrange for your Tallinn RV rental to be dropped off at Tartu airport. Along the capital's, Tartu's airport has year-round international departures.
For a true Baltic experience, drive your Tallinn motorhome rental or campervan hire to the seaside resort of Haapsalu, which you can easily tuck into a day trip along with Parnu, the summer capital of Estonia. A weekend road trip will allow you to include Saaremaa, the largest of Estonia's Baltic islands accessible via ferry.
For those wanting to explore further, one way Motorhome Rental, Campervan hire and RV rentals are available from Estonia to the Scandinavian countries of Finland, Norway and Sweden.