South Africa Motorhome Rental
Compare South Africa RV Rental & 4WD Campervan Hire Rates Online
Are you looking to hire a campervan, motorhome, RV, even a 4X4, to visit South Africa? Then you're in the right place. In our easy-to-follow guide, we will tell you everything you need to know about renting a campervan, motorhome, RV or 4X4 in South Africa.
We'll begin by examining the most important aspect of renting a hire vehicle in South Africa, the companies that will be providing the hardware for your self-drive vacation, before taking a look at the locations of rental depots.
Following on from that, the fun stuff: the top thirteen places to visit in your South Africa campervan rental, with a few campgrounds and campsites thrown in for good measure. But we've also suggested some of the best South African Tourist sites as well, so you can either drill into our ideas or create your own road trip. Having said that, our guide to the best road trips/scenic drives in South Africa makes for essential reading.
Finally, before we check out some FAQ's at the end, we'll take an overview of South Africa's weather, something that could be more vital to your self-drive vocation than you think!
The mild climate and (generally!) reliable sunshine make South Africa an ideal country for outdoor activities and camping.
In addition, South Africa offers many excellent destinations for travellers; and to see it all at your own pace a South Africa motorhome rental is one of your best options.
Motorhome hire in South Africa is becoming more and more popular with visitors, and it is easy to see why; the country has an excellent road network linking the major cities, well maintained and comfortable motorhome parks and campsites, and some of the best scenic drives in the world.

At the three biggest airports in the country South Africa motorhome rental and camper hire is available as you arrive; making the transition from your flight to your holiday transport quick and easy.
Book your South Africa motorhome rental or campervan hire online; and choose between international brands of Maui Motorhomes and Britz Campervans; as well as local South African motorhome rental companies.
At the three biggest airports in the country South Africa motorhome rental and camper hire is available as you arrive; making the transition from your flight to your holiday transport quick and easy.
Book your South Africa motorhome rental or campervan hire online; and choose between international brands of Maui Motorhomes and Britz Campervans; as well as local South African motorhome rental companies.
If you are unsure if camping is for you; have a look at some of the modern luxury RV rentals in South Africa that are available.
Motorhome and RV rentals have a toilet, shower and even a microwave…so not too much roughing-it!
Budget-conscious travellers can choose a more rugged outdoor experience with a South Africa campervan rental; which comes equipped with everything to need to camp in comfort.
Main Campervan Rental Companies in South Africa
Arguably, this is the most important section on the page. Why? Because hiring a campervan, motorhome, RV or 4X4 is a lot greater than the sum of its parts. Or put it another way, if you're used to hiring a rental vehicle in Europe, the consequences of getting lost or heading away from the beaten track probably don't involve dangerous wildlife!
To this end, all of the following rental companies in South Africa aren't just about loaning you a rental vehicle, they're on hand to offer safety advice about the region in which you'll be travelling. So, listen to them!
The six handpicked South African rental companies have years of experience, gleaned from years of renting quality self-drive vehicles to tourists, so they'll know exactly what rental vehicle you need to get you in and out of that scenic drive or nature reserve. This means that these top rental companies already have tried and tested campervans, motorhomes, RV's and 4X4's on their books ready to match your exacting requirements.
Finally, there are strict 'do and don't' rules that govern hiring a rental vehicle in South Africa, so before you get started, please check out our FAQ section at the bottom of the page.
Avis Safari Rental South Africa
Right off the bat, Avis Safari Rental South Africa pull no punches when it comes to its rugged regional terrain. Their choice of vehicle, either a Ford Ranger or Toyota Land Cruiser says much about Avis' knowledge of the area and their respect for the safety of their self-drive holidaymakers.
Setting off into the unknown with vehicles that have provenance make Avis a South African campervan rental company to be seriously considered. The fact that you're allowed to enter into bordering regions might just make them the go-to rental company on this page, but first, let's look at some other great options.
Avis Safari Camper Rental Vehicles:
4WD Camper: 2 to 4 adults
Auto & Manual
Bobo Campers South Africa
Claiming to be South Africa's most experienced motorhome and camper hire company, Bobo Campers are also a little broader in terms of their range. They've got the obligatory 4X4 options courtesy of the Toyota Hilux and Nissan SP300, but there's also a range of low-profile/cabover motorhomes from Iveco for those who want to hit the road, and stay on it, until they've arrived at their destination.
This is a South Africa campervan rental for everyone: if you're unsure what you want out of your South African road trip, Bobo Campers provide a good starting point.
Bobo Campers Rental Vehicles:
4WD Camper: 2 to 4 adults
4×4 Motorhome: 2 adults
Low Profile Motorhome: up to 4 adults
Cab Over Motorhome: up to 6 adults
0-4 years old
Auto (& Manual)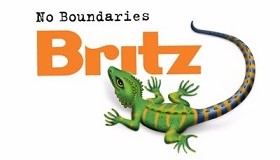 Britz Campers South Africa
Britz Campers claim to have the widest variety of SUVs and 4X4s for hire in Southern Africa, which makes them a veritable candy store of off-road options if you're looking to get down and dirty in the desert.
There are no less than nine fully equipped 4X4's on their book's courtesy of Nissan and Toyota -including the bulletproof Land Cruiser- with single and dual cabs if you're planning on taking a couple of mates along for the ride.
The sheer quantity of options makes Britz Campers South Africa a great option for self-drive off-roaders, especially for those that know exactly what they're after.
Britz Campers Rental Vehicles:
4WD Camper: 2 to 4 adults
4×4 Motorhome: 2 adults
0-4 years old
Manual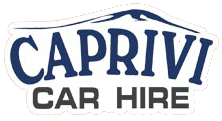 Caprivi Camper Hire South Africa
With their HQ in Namibia, Caprivi Camper Hire South Africa know a thing or two about the local, desert, environment when it comes to South Africa campervan rental. They've one fully equipped, double cab, Toyota Hilux which is rough road-ready and fully prepped for any spontaneous camping.
Caprivi Camper Hire also have a Toyota Hilux and a Toyota Fortuna, designed to get you in and out of the rocks, but without any of the camping gear. It's worth mentioning that the Toyota Fortuna is the one you'd be wanting if you're looking to stay on the tarmac and away from the mud-plugging.
Caprivi Camper Hire Vehicles:
4WD Camper: 2 to 4 adults
0-4 years old
Auto & Manual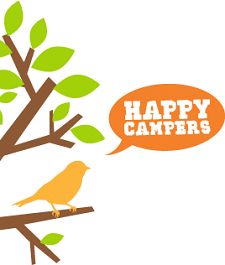 Happy Campers South Africa
A little respite from all the edgy desert four-wheel-drive machismo now, Happy Campers South Africa have a jolly range of three camping vehicles, with one minor exception. But first, the Fiat Ducato is perfect for 2 (there is another 2-berth option due on their books shortly) and the Nissan NV200 is ideal for as many as 5 -no mean feat in campervan terms.
Happy Campers South Africa are decidedly on the leisurely side of road-tripping, but note the aforementioned minor exception, a 4X4 2 berth VW Transporter, so you can have your cake and eat it too.
Happy Campers rental vehicles:
Camping Car/Van: up to 5 adults (Happy 1 & 3)
4WD Camper: up to 2 adults (Happy 4×4)
0-2 years old
Auto (& Manual)
Maui South Africa
Three well-appointed campervans – strictly speaking, one campervan and two motorhomes- are available for your self-drive holiday via Maui South Africa.
Maui cater for 2, 4 or 6 and all of them come with a WC and a bathroom, which rightly implies that this is South Africa campervan (or motorhome) rental for those that want to check out a great scenic drive without all the dust and dirt.
These are not for off-road capers, but they're ideal for cruising down the open highway and checking out the local scenery from the safety of the freshly tarmacked road.
Maui RV rental vehicles:
Campervan with Shower/Toilet: up to 2 adults
Motorhome: up to 6 adults
0-4 years old
Auto (& Manual)
South Africa Camper Rental & Motorhome Hire Locations
Depending on which part of South Africa you're interested in seeing, here are some key South Africa rental locations in which to begin or finish your self-drive vacation. South Africa Camper Hire is widely available all over the country, here's our pick of the top seven rental locations.
Cape Town
When it comes to South Africa camper hire, Cape Town should be at the top of your list. Cape Town is one of South Africa's capital cities (Pretoria and Bloemfontein are the other two) but that's not what defines it.
Cape Town is a mash-up of everything that makes a city great -culture, people, food, architecture- but with a warm temperate, clear blue skies and, perhaps most importantly, easy access to the natural world outside the city. It runs alongside the South Atlantic Ocean to the West, but the story really starts when you head North-East into the wilderness…
Top Camper Rentals in Cape Town: Avis Safari Rentals, Bobo Campers, Britz Campervan Rental, Caprivi Camper Hire, Happy Campers, Maui Motorhomes
Johannesburg
There are some big names in rental when it comes to South Africa camper hire in Johannesburg, and there's a very good reason why. Johannesburg is the largest city in South Africa, to put that into some sort of context it's more than twice as large as New York, so you're going to need a campervan or motorhome just to get around the actual city!
Check out Joburg by breaking it down into its seven different regions and taking it from there, but if you're in a hurry, Rosebank and Melrose act as good starting off points for self-drive holidaymakers.
Top Campervan Rentals in Johannesburg: Avis Safari Rentals, Bobo Campers, Britz Campervan Rental, Caprivi Camper Hire, Maui Motorhomes
Durban
Another popular jump-off spot for South Africa Camper hire is Durban, located on the south-eastern corner of the country. Obviously, it's a great place to start a huge, coastal scenic drive, or a shorter one taking in Cape Town, less than 500km away.
Either way, the whole of the country is at your disposal, that's if you can drag yourself away of course. Durban itself is famed for its Botanical Garden -the oldest in Africa- and it's highly recommended you check it out to get the juices flowing for what will be the start of a sensational road trip.
Top Durban RV Rental Companies: Avis Safari Rentals, Britz Campervan Rental, Maui Motorhomes
Gqeberha/Port Elizabeth
The former Port Elizabeth, officially re-named as Gqeberha in February 2021, could be the best place on this page to hire a campervan. Why?
For reasons similar to Durban, a chance to check out the local wildlife before experiencing some of South Africa's animals in their native habitat, from whales in the South Atlantic to big game just outside the city.
Located on the eastern Cape, Gqeberha isn't just for nature lovers, it's steeped in history and culture so, in addition to being a great spot for South Africa Camper Hire, it's a great spot. Period.
Campervan Hire in Gqeberha/Port Elizabeth: Britz Campervan Rental, Caprivi Camper Hire, Maui Motorhomes
East London
Less than 300km north of Gqeberha, via a lovely coastal scenic drive, is East London. Aside from being a good place for South Africa Campervan hire, this is a fantastic spot to get to grips with South Africa's ancestors in the East London Museum. It's also very beautiful here too.
Campervan Rentals in East London: Britz Campervan Rental, Maui Motorhomes
George
If you're heading to the Outeniqua Mountains as part of the Garden Route, George is ideal as a superb venue to get to grips with mountain-lite terrain, while enjoying spectacular views of the South African coastline. South Africa Camper Hire rental companies are limited but distinguished.
Rental Campers in George: Britz Campervan Rental, Maui Motorhomes
Upington
It's a similar story with Upington in terms of South Africa Camper Hire rental companies, there's only one notable name operating relatively close (200 km) to the border of Namibia in the North. It's close to the truly spectacular Augrabies Falls, the jewel in the crown of the Orange River.
Camper Hire in Upington: Caprivi Camper Hire
Where to take your Motorhome rental in South Africa?
All the provinces in South Africa have many places for you to explore in your campervan or RV rental in South Africa; and where you go will depend on how much time you have and what your to-do priorities are.
Here are a few suggestions:
Explore the Cradle of Humankind and the spectacular Blyde River Canyon; pick up your motorhome rental in Johannesburg and head off to see some of the countries' best scenery and the UNESCO World Heritage site at the Cradle of Humankind. Afterwards head east and enter Kruger National Park for a few days of game viewing; here your elevated motorhome rental gives you a distinct advantage when it comes to spotting game and you can have a cup of tea and watch as long as you like if you come across something dramatic!

You could pick up your South Africa campervan hire in Durban on the tropical east coast of the country and visit some of the beautiful beaches up and down the coast, or even cross the border into Mozambique for some excellent fishing and snorkelling. There are also several wonderful game parks en-route.

If you choose to pick up your South African motorhome rental in Cape Town, there are even more choices – explore the beautiful beaches, do some whale watching or drive all along the verdant Garden Route to Port Elizabeth – bungy from the highest bridge jump in the world along the way, or experience the rush of a shark cage-dive!
There are destinations a-plenty to discover in your South Africa RV rental; think big starry skies, spectacular sunsets, plenty of adventure sports and lots of quiet time – just you communing with nature – this is the essence of your South Africa motorhome rental holiday.
Top 13 places to visit in South Africa
Choosing the best things to see and do in South Africa is tricky, largely because there are so many amazing places to visit here it's virtually impossible to come up with the perfect list. With that in mind, focus on your heart's desire and incorporate other top treats around that.
Our top 13 places to visit in South Africa are comprised of a variety of interests, not everyone will be thrilled by the prospect of coming eye to eye with a black rhino, preferring to enjoy the fruits of South Africa's abundant vineyards instead. Speaking of which, you're going to need a great South African campground or campsite to visit on your road trip. We've included a few suggestions in this respect as well…
Kruger National Park
Arguably the most famous National Park in South Africa. Kruger National Park offers self-drive holidaymakers a veritable cornucopia of options of how to explore this big-game-saturated stretch of land -it's 20,000 km2 big- and what to see once there.
There are plenty of accommodation places to park your South Africa Campervan overnight (72 to be specific) with a surprising range of facilities on offer, from swimming pools to fine dining, not to mention the opportunity to camp out, close to your 'favourite' animal.
Kgalagadi Transfrontier Park
Located on the South Africa, Botswana border, Kgalagadi Transfrontier Park is actually two adjoining national parks, famed for its spectacular red sand dunes and abundant wildlife.
One of the featured activities at Kgalagadi is to go on a sunrise or sunset scenic drive which sounds divine, especially when you can start/end your day at an unfenced Wilderness Camp where the animals can come and go as they please!
For the less inspired, Kgalagadi has a range of Traditional Rest Camps too.
Table Mountain
Perhaps the most famous mountain in South Africa, certainly it's most iconic, Table Mountain isn't just a scenic drive, it's a major draw for botanists the world over on account of its biodiversity – Kirstenbosch Botanical Gardens is a good place to begin this particular journey.
Your South Africa rental vehicle isn't permitted all the way to the summit, so park up in one of the many national park campsites and take to foot or the view-bending cable car.
Cradle of Humankind World Heritage Site
Maropeng is well-known for two major attractions, the Cradle of Humankind, a world heritage site close to the second major attraction, the acclaimed Sterkfontein Caves. In short, if you're going to visit one, visit them both.
The Cradle of Humankind pretty much does as it suggests, it explores the beginnings of human history, whereas the Sterkfontein Caves provide the context. Campervan camping sites are 20km plus away, so why not set up a base and commute?
Drakensberg Mountains
Top tip, for South Africa campervan or motorhome holidaymakers, Khotso Campsite and Overlanders may be one of the most beautiful campsites on the Drakensberg Mountains – there are only 12 levelled grass pitches so book this one early.
Once done, you'll be rewarded with unprecedented access to South Africa's highest mountain range, in which you'll discover vast green valleys, spectacular vistas, hidden waterfalls and caves. For those prepared to go the extra mile, the San Rock Paintings are breathtaking.
Stellenbosch & Cape Winelands
Note the word 'wine'. This means that you'll need to park up the South Africa Campervan rental to fully enjoy the liquid delights of Stellenbosch and Cape Winelands, and there are a variety of regional campsites to suit your needs.
It's worth noting that even if you're not a wine fan, the vast landscaped vineyards are a sight to behold and fans of architecture will enjoy the Cape Dutch buildings of the 16th and 17th centuries.
Blyde River Canyon
Close to Kruger National Park, there is campervan and motorhome accommodation at Blyde River Canyon, A Forever Resort, offering eye-popping views of the verdant canyon, the third largest of its kind in the world.
And with the views come a host of leisure activities, from fly-fishing to white water rafting, horse-riding to mountain biking in Blyde River Nature Reserve or, for the less dynamic, how about a hot-air balloon trip for an unforgettable birds-eye view? Either way, you won't forget this place in a hurry.
Pilanesberg National Park
In South Africa, the Big Five Game Animals are the lion, the leopard, the black rhinoceros, the African bush elephant and the African buffalo. And at Pilanesberg National Park, you have one of the best opportunities in the world to see them all, in addition to more rare animals than we've room for here.
The Manyane Resort and Bakgatla Resort offer the potential for spot-on camping for your South African rental vehicle. This could be your once in a lifetime self-drive vacation.
iSimangaliso Wetland Park
From the dusty plains to the wetlands of iSimangaliso, this area of outstanding natural beauty allows you to rub your flanks with wild animals while presenting a broad range of activities for everyone on board the South African campervan rental.
Stunning beaches are offset with inland wildlife, providing an almost perpetual list of things to see and do. Camping for you and your hire vehicle is available at several camp sites, but this is 4X4 territory and not for the faint-hearted!
Golden Gate Highlands National Park
There's camping accommodation for your South African rental at Golden Gate Highlands National Park, situated at the foothills of the Maluti mountains. This area is typified by peace and tranquillity which begs to be experienced, especially if you're travelling alone or as a couple.
If you're after some local culture, Bathosco Village has remained virtually unchanged since the 18th century, providing you with an authentic glimpse into South Africa's not so distant past.
Glen Reenen Rest Camp has campsites with communal kitchen, washing and toilet facilities, some also with power points available.
Addo Elephant National Park
As the title suggests, Addo Elephant National Park is the best place to see Elephants, and you won't be disappointed. Attracting tourists from all over the world, this is the best chance you have to see literally herds of elephants in their natural environment.
To make life even easier, South Africa self-drive holidaymakers are invited to camp in the National Park, some close enough to waterholes that allow you to get into the heart of the action, day or night.
Bloemfontein
A visit to Bloemfontein may well come as a relief to self-drive parents with children. Let's face it, plenty of South Africa's major attractions involve wild animals, and while that's fine in properly controlled environments, a space where unpredictability is kept to a minimum could be a welcome respite.
Bloemfontein retains the spectacular elements of South Africa's rugged beauty, but with the comforts (read as 'safety') of an urban setting. Essentially, there is something for all the family here, plus an abundance of campsites in and outside the town.
Bonamanzi
Even those on a South African East Coast scenic drive might miss this one. Bonamanzi is a gorgeous, privately owned, nature reserve that nestles on the East Coast, roughly between Maputo and Durban.
At only 40,000 hectares it's small enough to be described as boutique, but it's a great place to spot big game or enjoy a 4X4 self-drive, and there is a camping site, right in the thick of it. Finally, if you're into bird watching, welcome to paradise.
Best South African Tourism Information Sites
If you need some solid, impartial advice, these are the best South African Tourism Information sites out there. Each provides a solid antidote to some of the more titular advice you're going to stumble across online when looking for the best things to see/do in South Africa.
So, whether you're up for a spot of culture, great places to eat, the best shopping districts or just want to figure out some of South Africa's best scenic drives, you'll want to check out South Africa's best tourism information sites below…
South Africa Tourism
It makes sense to start with South Africa's official tourism page, and they've all bases covered for your South African road trip. Whether you're travelling for tourism or business and looking for anything from a spot of sightseeing to a great place for dinner, plus some top tips regarding your South African self-driving vacation, it's all here on an easily navigable site.
Cape Town & Western Cape
This all-you-need-to-know information hub on all things Cape Town and Western Cape is invaluable, especially if you're planning on a road trip around Cape Town and the Western Cape in a campervan rental. Here you can take a trip up Table Mountain, explore the Garden Route or sample the wines of Cape Winelands at Stellenbosch or Franschhoek.
It's regularly updated so you can either glean an overview of your South African self-drive trip, depending on the time of year you're travelling or get up-to-the-minute details on events, shopping, food and everything else in between.
Visit Eastern Cape
This authority on all-things Eastern Cape is, as above, an essential tool if you're planning on visiting the East Coast of South Africa. The Visit Eastern Cape virtual tour feature is a good way of getting to grips with the local environment, especially when it comes to regional history, culture and sightseeing, and the travel suggestions and insider tips form an inspiring addition for hitting the best beaches and family-friendly destinations.
A highlight is Addo Elephant National Park, South Africa's 3rd largest National Park with a wonderfully biodiverse variety of mammals, birds, reptiles, and amphibians.
Free State
With easy-to-follow information broken down into simple categories, the Free State website leaves no stone unturned when it comes to learning about the best things to see and do in this fascinating region of South Africa. Check out Blomfontein, the capital of Free State, otherwise known as the 'City of Roses'. View the San rock paintings, or go hiking in Golden Gate Highlands National Park.
Check out the top places to eat or visit either before your road trip or from the point of view of your South African campervan. There's a load of great information on the Free State and the surrounding area whether you're travelling in South Africa as a couple or a family.
Gauteng Province
Get inspired about the best things to see and do in Gauteng Province by visiting their informative website. Discover the facts surrounding your campervan vacation, in addition to learning about the planning the most popular activities in Gauteng Provence, South Africa's gateway for international flights to Johannesburg.
The website covers regions in and out of the city, so advice on the best places to dine out, coupled with the finest botanical gardens and nature reserves in the area, are at your fingertips. Amongst many attractions are the Cradle of Humankind UNESCO World Heritage Site, and the Sterkfontein Caves.
KwaZulu Natal
As it says on the landing page, the KwaZulu Natal site is right up there on the "must-see, must-do" list of discerning travellers. Learn about South African history at the 'Battlefields', or explore the colonial history of Pietermaritzburg, where Mahatma Gandhi was told to leave a train after sitting in a 'whites only' compartment.
So, whether you're gathering information to surprise your partner with a bucketlist of romantic venues or finding the top places to taste the local wine – in addition to museum and theatre suggestions – it's a great resource for a terrific South African scenic drive in KwaZulu Natal too.
Go Limpopo
Keeping it simple and clear, Go Limpopo website invites you to explore the region as districts, handily breaking down the information so you can check them out individually. Explore the Heritage Route for a unique cultural experience through remote rural villages, or drive the Wildlife and Scenic Route and check out the 'Big Five'.
This is particularly useful if you're intending to dive straight into the local culture or discover the best places to see animals or view the stunning plains. It's also a great site for planning a road trip or two in your South African 4X4 rental, perhaps stopping off for a spot of fishing along the way.
Mpumalanga Tourism
On landing, leave the Mpumalanga Tourism website alone and it will automatically show you some snazzy pictures from Red Canyon or Kruger National Park. View local wildlife, spectacular waterfalls and some great places for couples on a romantic scenic drive along the Panorama route; or walk in Goliath's Footprints.
In fact, Mpumalanga has become somewhat of a wedding hotspot in recent times and it's easy to see why, it's outstandingly beautiful, from the caves to the peaks and the recommended tourist packages are great if you want some extra time out of the South African campervan too.
Experience Northern Cape
Want some easy inspiration when you're looking to Experience Northern Cape? The galleries link is ideal, providing a visual overview in a variety of different settings and categories, from sightseeing and stunning wildlife to places to explore by the ocean on the Namakwa Coastal Route, in the Kalahari Red Dune desert or local towns, steeped in history and culture in the Karoo Highlands.
This comprehensive site is also good for self-drive holidaymakers and business travellers alike with a selection of handpicked scenic routes for you, your South African rental and all who sail in her.
Fuel Prices in South Africa
On a campervan holiday in South Africa the AA motoring organisation has all the information you need on fuel and gasoline prices, making it an invaluable part of your self-drive holiday. It's a doddle to navigate, it's updated regularly and there are other links that you may find very useful too. Keep an eye on this one.
South African Visa Requirements
The webpage that outlines South African Visa Requirements it's full of essential information that needs to be read by anyone travelling to South Africa.
South Africa Campsites
As it makes clear from the off, South Africa Campsites isn't for booking your self-drive camper onto a levelled off grass pitch, say, it's all about the types of campsite that meet the requirements of the self-drive holidaymaker and it does it jolly well.
Top 5 Scenic Drives in South Africa
If you're intending to hire a South African campervan for some of the finest scenic drives anywhere in the world, you're not alone. Plenty of self-drive holidaymakers' head to South Africa with the sole intention of driving on some of her famous roads, to the extent that seeing or visiting specific locations becomes secondary to the actual road trip.
We get this, but unless you've got months, or years, of vacation time, it's highly unlikely you'll be able to drive all of South Africa's amazing scenic drives. This means you have the unenviable task of choosing one or two from the following list. This might be made easier by knowing how much time you've got your South Africa campervan for or even the time of year you're intending to go. Either way, you really can't go wrong, all of these scenic drives are sensational.
The Garden Route:
Mossel Bay to Storms River Mouth
There is so much to see and do on The Garden Route we could fill this whole page a dozen times over. So, we'll just say this, this could be the best scenic drive in the world, and a South African Campervan/Motorhome is the best way to enjoy it. Enough said.
Cape Point Drive & Chapmans Peak Drive:
Cape Town – Simons Town – Cape Point – Hout Bay – Cape Town
The Cape Point Drive and Chapmans Peak Drive is a 140-kilometre-long loop, so there is little danger of losing your bearings while soaking up this fantastic South African road trip. This is one of Cape Town's top ten tourist attractions, if that doesn't whet your appetite, you're on the wrong vacation!
Route 62:
Cape Town to Gqeberha/Port Elizabeth
Ignore the 4-digit difference imposed on Route 62 with its American counterpart. Cape Town to Gqeberha/Port Elizabeth is far more rewarding, winding through farm and fruit growing regions that are as easy on the eye as they are on the palate.
Why not transform your South African campervan into the ultimate kitchen!?
Sani Pass:
KwaZulu Natal to Lesotho
If you've hired a campervan or 4X4 from one of South Africa's top rental companies and fancy a bit more out of it than just accommodation, the Sani Pass offers high altitude thrills for the ultimate road trip from KwaZulu Natal to Lesotho.
Plan your schedule in advance and pay attention to the weather.
Panorama Route:
Sabie – Long Tom Pass – Echo Caves – Blyde River Canyon – God's Window – Sabie
The Panorama Route is comprised of several sections which can be combined to make one extraordinary whole.
Close to the Kruger National Park, which bodes well, this fantastic road trip offers high altitude thrills, extraordinary vistas with lowland action. Think of it as a 'best of' of all South African scenic drives.
When's the best time of year to rent a campervan in South Africa?
The question is as much 'where' as it is 'when', so start by working out which part of South Africa you'll be visiting on your self-drive vacation and heed the following. South Africa is split into two main climatic zones: no, this isn't an exact science and there will be parts of the country that will transgress both zones but, as a yardstick, the north of the country has more of a sub-tropical feel to it and the south is typified by a more temperate climate.
Before we go into details, bear in mind that the weather in South Africa plays more than a minor role on your wellbeing, very much over and above whether or not to take a jacket to the beach in case it might get chilly. The weather in South Africa will determine where you go, whether you hire a low-profile motorhome or a 4X4 Land Cruiser and invite you to take a subjective opinion of both your driving skills and your passengers' nerves!
To make things slightly easier, we'll divide the four seasons -winter, spring, summer, autumn- and then split them again -north and south- with an applicable location for good measure.
Winter (June to August)
North: Kruger National Park
It's largely dry at this time of the year, but it's going to be cold in the mornings -an average temperature of 10°C- with the mercury rising as the day goes on. By the afternoon it can reach highs of 26°C and the skies should be clear and blue.
South: Cape Town, the Cape Winelands
Expect the weather to be about 10 degrees cooler at the southern tip of the country, so it's a good time to visit if you're not into city breaks in sweltering temperatures. Things get even cooler in Johannesburg at this time of year, the average is around 12, which will be ideal for some self-drive holidaymakers.
Spring (September to November)
North: Kalahari Desert
Without wishing to state the obvious, the 'desert' in the title should give you some idea of the climate, but it's not quite as straightforward as that. September, in this part of South Africa, marks the end of the dry season: it's going to get to around 33°C in the afternoon before the rainy season begins.
South: Cederberg Mountains, Hermanus
The temperature fluctuates at this time of the year in the South, they can range between 8°C in the evening and 18°C during the day, which is pleasant enough. But expect to see some rain and days when it can feel a little chilly. Largely, however, it's a good time to go.
Summer (December to February)
North: Durban and northern KwaZulu Natal
It's a little unpredictable in the North at this time of year, temperatures range between 15 to 22°C so it's generally warm. However, while you'll see some sunshine, you'll certainly see some rain and even thunderstorms as well. With all that combined, it's going to be humid too.
South: Karoo Desert, Garden Route
As we progress through December to February, the mercury climbs. Needless to say, in the desert region, it's going to be hotter (to the tune of an average of 30°C) and a few degrees cooler in more urban areas. Incidentally, February is Cape Town's hottest month.
Autumn (March to May)
North: Johannesburg and Limpopo Province
A bit of a mixed bag, this. Expect lots of clear blue skies and seasonal highs of around 24.0°C. Predictably, expect rain as well. Having said that, March is a good time to visit the Northern part of South Africa, even if you will encounter the odd, warm, shower. So expect mosquitos too.
South: Gqeberha/Port Elizabeth and the Eastern Cape
'Mild' just about sums it up. The hottest days are behind as the climate begins to gear up for the coming winter. It's still pleasant though, it can reach highs of 24.6°C at this time of year and, arguably, it's one of the best times of year to visit. It may rain, it might feel a little chillier in the evenings but on the whole, all is good.
FAQ – Frequently Asked Questions
Do I need to obtain a visa for South Africa?
There are 90 countries that can travel to South Africa without a visa. For all other countries e-visas can easily be obtained online and are valid for 90 days.
What are the current COVID-19 travel restrictions for South Africa?
At the time of going to press, you will need to produce a paper copy of a negative PCR (polymerase chain reaction) COVID-19 test to border officials upon arrival in South Africa. The test must have taken place no more than 72 hours before your departure. Children under 5 do not require a PCR test. However, these rules can change in an instant, so always check before travel, right up to the day of departure.
How old do I need to be to hire a RV rental in South Africa?
This catches a lot of people out, especially Europeans so take heed! For most rental companies you cannot hire any vehicle in South Africa, RV or otherwise until you're 23. Please check the terms and conditions when booking, as individual hire companies have different rules.
Which side of the road do I drive and pass on in South Africa?
You drive on the left-hand side, and pass on the right side of the road; the same as in New Zealand, Australia, UK, Ireland, Malta and Cyprus. You may only pass on the left hand side, when the car in front is turning right.
Do I need an International Drivers Permit in South Africa?
Only if your driving license isn't in English! Assuming it is a full driving license in English you're good to go. If your drivers license is not in English, you will need to obtain an International Drivers Permit (IDP) in your home country. When driving in South Africa as a visitor, you are required to have your drivers license (and IDP for non-English licenses) on your person all the time when driving.
What are the speed limits in South Africa for campervans & motorhomes?
Assuming your RV, campervan or motorhome is under 9 tons -which it most probably will be – the speed limit is 60 km/h on a public road within an urban area, 100 km/h on a public road outside an urban area (which is not a freeway) and 120 km/h on every freeway.
Do I have to wear a seatbelt in a campervan or motorhome in South Africa?
Yes, at all times when driving.
When is the best time to drive the Garden Route?
Frankly, there really isn't a bad time of year to drive the Garden Route, but if you're not a fan of hot weather, avoid January to February. The best time really depends on your interests. If you are doing a beach holiday then February to April would be a good time to go. Winter (June to August) is great for hiking and long walks, whilst whale watching season runs from July to October.
What is the best time of year to see wildlife in South Africa?
May to September, especially September, for big game. For twitchers (the nickname given to fans of birdwatching) it's November to February.
Is wild (free) camping allowed in South Africa?
No, it can be dangerous. So, use an official campsite or campground.
When is the best time to see South African wildflowers?
You might strike lucky from the end of July, but the last two weeks of August through to mid-September are considered to be the optimum time of year to see wildflowers. Some of the best places to see wildflowers in all there glory are in Namaqualand in North Cape, West Coast National Park and Table Mountain National Park.
Are one-way camper hires allowed to other African countries?
Only in certain regions of Botswana, Malawi, Mozambique, Namibia, Tanzania and Zambia. Use the search box to find vehicles and costs to and from main city locations.
Can I drive a motorhome rental in South Africa with a standard driver's license?
Yes, all campervan hires and motorhome rentals in South Africa can be driven using a standard full car license. Learner and provisional drivers licenses are not accepted.
Do I need a 4WD camper in South Africa?
This will depend on where you're travelling to and the time of the year. Most national parks in South Africa have roads suitable for 2WD motorhomes or campervans. Due to their extra height, motorhomes allow improved wildlife viewing. 4×4 campers in comparison are great for more remote parts of National Parks, as well as ideal if visiting neighbouring countries. Check the terms and conditions of the rental company if you are intending travelling to neighbouring countries, as some RV companies allow travel to only certain countries.