Iceland Motorhome Rental
Book & Compare RV Rentals and Campervan Hire in Iceland
A remote island in the North Atlantic, hundreds of miles from both Europe and North America, Iceland is unique in the world. The country has become an exceptionally popular destination in recent years, thanks to its "mid-way" location between those above-mentioned continents, as well as its spectacular nature.
One of the greatest ways to explore the wild Icelandic landscapes is with an Iceland motorhome rental. Sparsely populated and with only a handful of highways, Iceland is an adventurous road tripper's paradise. Once you leave to bustling Reykjavik area, you'll soon be surrounded by epic waterfalls, towering volcanoes, black sand beaches, geysers and glaciers.
It is no surprise that Iceland is on many peoples' bucket list. The island is a geographical wonderland, home to an ancient culture and friendly people, and practically made for campervan holidays. In fact, that is exactly what large number of visitors do: they rent a camper in Iceland and head out on its remote roads and highlight-lined highways.
The first travel tip to keep in mind when you are planning to rent a campervan in Iceland is road condition. There is one road, Route 1, the Ring Road which circles the entire country, a distance of just under 1,400 km. It connects the main populous areas and has many worthy sights along the way. Other roads are smaller and mountain roads are open only from June to October, other times being too muddy. Iceland is equipped with holiday parks and caravan and camping sites that accept motorhomes, campervans and recreational vehicles (RV).
You can go online and reserve your Iceland campervan hire or motorhome rental before you travel, then pick up the keys from your Iceland motorhome hire, campervan and RV rental Iceland depot on arrival. It is good advice to plan ahead and book in advance, as the demand for RVs can be high. Do take time to check what the driving conditions will be at the locations you plan to visit.
Below, you can find everything you could possibly want to know about campervan hire in Iceland. From the types of motorhomes you can rent and the best rental locations to top attractions and destinations in Iceland, it is all on this Iceland motorhome rental page.
Types of Vehicle
Iceland offers all kinds of travelers the opportunity to go on a scenic drive or round-the-island road trip. Would you like to explore the greater Reykjavik region on a weekend trip? Rent a basic camper car or campervan. Or are you planning an extended journey on the phenomenal Ring Road? Then, you might need a 4WD campervan or larger motorhome.
Whatever your plans are, you can find the perfect vehicles for your needs. Check out what your Iceland RV rental options are below.
Motorhome Rental
The largest type of RV you can rent in Iceland, a motorhome hire is ideal for people—individuals, couples and families—who like some more comfort and room during their Iceland road trip.
Motorhomes range in size from 20 to 26 feet and in capacity from 2 to 6 adults. The major benefit you enjoy when you rent a motorhome in Iceland is that you will have a bathroom, shower, cooking area and fridge, right there with you on the road.
General Information on Motorhome Rental Vehicles in Iceland:
Length: 20 to 26 feet (6-7.8m)
Sleep up to: 2 adults (small RV's) to 6 adults (large RV's)
Shower/Toilet: Yes
Cooktop: Gas – 2 or 3 hobs
Fridge/Freezer: 70 to 190 litre
Transmission: Manual
Campervan Hire
Campervans are among the most popular types of RV rental in Iceland. Thanks to their smaller size and increased manoeuvrability, they are perfect for Iceland's smaller country roads and more off-the-beaten-path locations.
That is not to say they lack in luxury, though, because campervans are generally pretty comfortable. As long as the smallest motorhome, they can accommodate two adults and are equipped with a shower and toilet, cooktop, and fridge/freezer.
General Information on Campervan Rental Vehicles in Iceland:
Length: 17'9″ (5.4m) to 19'8" (6m)
Sleep: 2 to 5 adults
Shower/Toilet: Yes
Cooktop: Gas – 2 to 3 hobs
Fridge/Freezer: 20-90 litre
Transmission: Manual
4WD Camper
Although all main roads in Iceland are paved, there are many more than are unpaved, leading deep into the countryside or volcano-dotted wilderness. If you are planning an immersive exploration of Iceland's breathtaking nature, you will need a 4WD vehicle.
Luckily, several Iceland RV rental companies specialize in these types of vehicles. 4WD rentals come with a gas cooktop and a fridge/freezer, but they don't have a shower. Some vehicles include a toilet. They can sleep 2 to 3 adults.
General Information on Minivan Rental Vehicles in Iceland:
Length: 18 to 22 feet (5.4 to 6.8m)
Sleeps: 2 to 3 adults
Shower: No
Toilet: Sometimes
Cooktop: Gas – 1-3 hobs
Fridge/Freezer: 20-100 litre
Transmission: Manual and Auto
Camper Car/Van
Conversion vans or camper cars are ideal for those shorter scenic drives in Iceland—a weekend trip near Reykjavik, say. Varying in length between 14 and 18 feet, these vehicles are easy to drive, yet offer some basic camping features.
There are many different camper cars and vans to choose from in Iceland. Depending on the purpose and duration of your trip, you can opt for a car with or without cooktops and fridges. All of them, however, will include camping equipment.
General Information on Camper Car Rental Vehicles in Iceland
Length: 14-18 feet (4.2-5.6m)
Sleeps: 2 to 5 adults
Shower/Toilet: No
Cooktop: Gas: Sometimes (1-2 hobs)
Fridge/Freezer: Sometimes (20-30 litre)
Transmission: Manual/Auto
Main Motorhome Rental Companies in Iceland
With more annual visitors than actual residents, Iceland thrives on tourism. This is shown demonstrably in the number of major motorhome rental companies in Iceland. There are no fewer than eight of them. Many of the largest RV companies in Europe have depots in Iceland, too, just because of the country's attractiveness as a road trip destination.
All Iceland motorhome rentals are found in the southwestern corner of the island. This is the location of both Reykjavik, the capital and home of the vast majority of Icelanders, and Keflavik International Airport (Reykjanesbaer). You can pick up your camper rental in Iceland up at Keflavik Airport on arrival. If you are flying in off a long flight, or a late afternoon arrival, then you should book an overnight stay in a Keflavik airport hotel.
Below, you will find an overview of all major RV rental companies in Iceland, from major players like McRent and Hertz to smaller locally based companies such as CampEasy and Camper Iceland.

McRent Iceland
The largest motorhome company in Europe, McRent also has a branch in Iceland, at the Keflavik Airport to be precise. Built by Dethleffs and Sunlight in Germany, its fleet of motorhomes ranges from urban campers and sprinter vans to small motorhomes and large, luxurious RVs.
Campervans can accommodate 2 adults, while the motorhomes have room for 2 to 6 adults. So whether you are planning a short drive or long road trip, McRent Iceland will have the ideal vehicle for your trip.
McRent Iceland Motorhome Rentals:
Motorhome: maximum 2 adults to 6 adults
Campervan: up to 2 adults
0-5 years old
Manual
Touring Cars Iceland
Using campervans built by Dethleffs and Sunlight in Germany, which are some of the best-quality RVs in the world, Touring Cars Iceland depot is near Keflavik Airport—your rental price includes free pick-up and drop-off transfers between the depot, the airport and nearby airport hotels.
This Iceland motorhome hire company distinguishes itself with its exceptional personalized service, quality vehicles and great rates. Upon arrival at the depot, you will get a personal tour of your camper to acquaint you with your new temporary travel home.
Touring Cars Iceland has a wide range of vehicles on offer. From camper vans and small RVs to family-size and luxury motorhomes, they have the wheels to match your road trip plans.
Touring Cars Iceland Motorhome Rentals:
Motorhome: maximum 2 adults to 4 adults + 2 children
Campervan: up to 2 adults
0-9 years old
Manual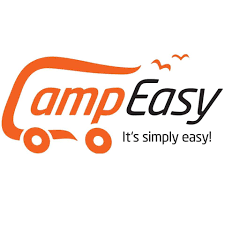 CampEasy Iceland
One of the best locally based companies to rent a camper in Iceland is CampEasy. This popular company has an absolute wealth of different vans and campers for rent in Iceland.
Their Nissan NV200 and VW Crafter vehicles are split up into two categories: Easy Campers and Easy eXperienced Campers. In total, there are no fewer than 11 types to choose from, including camper cars, vans and even a 4WD camper option.
Additionally, they also offer several other convenient services, such as a road trip navigation tablet, 24/7 availability, free extra equipment like duvets, cooking pots, and more. Their website features the best road trip itineraries in Iceland, while you can also rent other equipment for your holiday, such as kayaks, surfboards, mountain bikes and fishing gear.
CampEasy Iceland Campervan Rental Vehicles:
Camper Car/Van: maximum 2 to 5 adults
4WD Camper: 3 to 5 adults
0-9 years old
Auto & Manual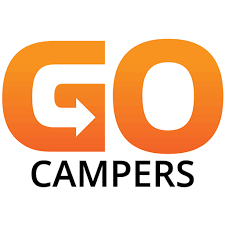 Go Campers Iceland
With a large fleet of campervans for rent in Iceland, Go Campers Iceland camping cars and campervan hire consists of Citroen Berlingo, Renault Master & Isuzu D-Max vehicles, which come in 8 different shapes and sizes. From the 2-passenger Go Smart camper to the 5-passenger Go Big camper and 4-passenger 4WD camper, they should have the ideal vehicle for the Iceland road trip of your dreams.
Their shuttle bus service transports travelers from Keflavik Airport and the BSI bus station in Reykjavik to the Go Campers office (and back). Additionally, you can also find lots of other useful information on their website, from campsites and travel guides to maps and FAQs about RV hire in Iceland.
Go Campers Iceland Rental Vehicles:
Camping Car/Van: maximum 2 to 3 adults
4×4 Camper: up to 2 or 3 adults
Campervan: up to 5 adults
0-6 years old
Auto & Manual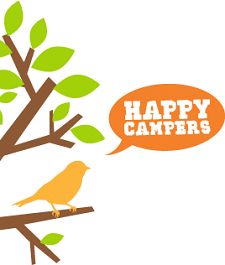 Happy Campers
For more campervan rental options in Iceland, check out Happy Campers. This popular company has numerous Ford Transit Connect, VW Caddy, Renault Trafic and VW Transporter vehicles, catering to adventure-minded visitors.
They have everything from camper cars and campervans to 4WD campers, so whatever vehicle you are looking for, you can find it at Happy Campers. This family-run company is the oldest and most experienced campervan rental company in Iceland. They don't have any luxury motorhomes or RVs, but focus on quality and efficient campers, the ideal vehicles for an Icelandic adventure. Located near Keflavik Airport, their rates include a free shuttle bus service.
Happy Campers Iceland Rental Vehicles:
Camper Car/Van: up to 2 adults
4×4 Camper: up to 2 adults
Campervan: up to 2 adults + 2 children
0-10 years old plus
Auto & Manual
JS Camper Rentals
For the ultimate Iceland (off-)road trip adventure, hire a camper from JS Camper Rentals. Based in Reykjanesbaer, which is where the Keflavik Airport is, they offer free transportation between their depot, the airport and nearby hotels.
What sets them apart from other Iceland motorhome rental companies is that they have only 4WD campers. So, this is the perfect company to rent from if you are planning to explore the remote heart of Iceland, or its off-the-beaten-path peninsulas.
Their Toyota Hilux 4WD vehicles are equipped with all camping necessities, including 2 beds, a sink with faucet, a gas stove and heater, a fridge, cooking utensils and kitchenware. Optional extras are available, too, such as a porta potty toilet, camping chairs and tables, and GPS.
JS Campers Iceland Rental Vehicles:
4×4 Camper: up to 3 adults or 2 adults + 2 children
0-3 years old
Manual
Hertz Motorhomes Iceland
As one of the world's largest vehicle rental companies, Hertz is the only company that offers motorhome rentals in two places in Iceland. They have a depot at Keflavik Airport and in downtown Reykjavik.
Hertz Motorhomes Iceland has three distinctly different RVs for hire. For a shorter road trip, the 2-person VW Caddy Beach Camper is ideal. On the other hand, families going on an extended self-drive vacation on the Ring Road might want to opt for the 4-person motorhome. Adventurers looking to leave the beaten path behind can rent a Toyota Hilux Camper.
All vehicles come fully equipped, while you can also rent or even buy a wide range of extra options. Note that the minimum rental period for Hertz motorhomes in Iceland is 3 days.
https://www.hertz.is/campers-motorhomes/
Hertz Iceland Rental Vehicles:
Camper Car/Van: maximum 2 adults
4×4 Camper: up to 3 adults + 1 child
Motorhome: up to 4 adults
0-4 years old
Manual

Camper Iceland
An independent family business, Camper Iceland has its depot in Reykjanesbaer, near Keflavik Airport. They have one of the most comprehensive RV fleets of any rental company in Iceland.
You can choose from a 2-person Freedom Camper, a 2-person Campervan, larger motorhomes that can accommodate 4 to 6 people, and two types of 4WD campers. In total, there are no fewer than nine different RV types available.
Additionally, you can find a wealth of travel information on their website, from Iceland travel guides to road trip itineraries, videos, FAQs, and before- and after-booking guides.
Camper Iceland Rental Vehicles:
Camper Car/Van: maximum 2 adults
4×4 Camper: up to 2 or 4 adults
Campervan: up to 2 adults
Motorhome: up to 4 to 6 adults
0-4 years old (4WD up to 10 years plus)
Manual (& Auto – some 4WD)
Iceland RV Rental Locations
There are two locations where you can rent a campervan or motorhome in Iceland. Both are in the southwestern corner of the island: the Keflavik International Airport and Reykjavik, the country's capital.
From this urbanized—the only majorly developed—area, you can be at some of Iceland's top attractions in under an hour. This includes the world-famous Blue Lagoon, the Gullfoss Waterfall, and UNESCO-protected Thingvellir National Park, which are all on the so-called Golden Circle driving route.
The island itself is relatively small and the roads are excellent. The further from Reykjavik you go, the fewer roads and towns there are, but it is still pretty easy to drive around Iceland. The epic Ring Road loops around the entire island and is the ultimate campervan road trip in Iceland.
Keflavik Airport (KEF)
The international airport of Iceland is Keflavik Airport. It is located near the tip of the island's most southwestern peninsula in the municipality of Reykjanesbaer and is a major car and RV rental location in Iceland.
From Keflavik Airport, you can be at some of Iceland's most famous attractions in no time. The popular Blue Lagoon is just down the road, while other local attractions include the Viking World Museum and the Duushús Museum.
Top 3 Places to Visit:
Viking World Museum: Located in Reykjanesbaer, the Viking World Museum is a fantastic museum centered on the Íslendingur, which is replica of the renowned Gokstad Viking ship. Other highlights include four Viking-related exhibits, including one from the Smithsonian Institution.
Blue Lagoon: Arguably one of the most famous places in Iceland, the Blue Lagoon is on the Reykjanes Peninsula, a short drive from Keflavik Airport. This large geothermal spa is known for its milky blue water, which is by-product from a nearby geothermal plant.
Duushús Museum: The arts and culture center of Reykjanesbaer, the Duushús Museum houses exhibition halls, concert halls and other event spaces. It encompasses a Heritage Museum, the Reykjanes Geopark Visitor Center, a crafts and design exhibition hall, and a boat hall housing more than 100 model boats.
Leading Keflavik RV Rental Brands: CampEasy Iceland, Camper Iceland, Europcar Motorhome Rentals, Faircar Campers Iceland, Go Campers Iceland, Happy Campers, Hertz Motorhomes Iceland, JS Camper Rental, McRent Iceland, Touring Cars Iceland
Reykjavik
Situated on the shores of Faxaflói Bay in southwestern Iceland, Reykjavik is Iceland's capital and largest city. It is the country's center of commerce, trade, entertainment and culture, as well as a major tourist destination.
The city is one of two locations where you can rent a campervan in Iceland, a gateway to the island's spectacular natural attractions. In Reykjavik itself, you can visit landmarks like the Hallgrimskirkja Church, the Sun Voyager sculpture, the National Museum of Iceland and the Perlan restaurant.
Top 3 Attractions Nearby:
Seljalandsfoss: One of the best known waterfalls in Iceland, Seljalandsfoss is on Route 1 in Iceland's South Region. This gorgeous waterfall drops more than 60 meters and has a hiking trail that runs behind it.
Thingvellir National Park: A UNESCO World Heritage Site, Thingvellir National Park is a major highlight on the Golden Circle driving route near Reykjavik. It is home to the site of the oldest parliament in the world (the Althing), beautiful waterfalls, a tectonic rift valley and fissures (the Almannagjá fault) and a historic church.
Whale Watching: Whale watching is a massively popular thing to do in Iceland. Often-spotted whale species include humpback whales, blue whales, white-beaked dolphins and minke whales. Whale watching tours from Reykjavik take place all year round, but the peak season is from June through August.
Top 15 Attractions in Rest of Iceland
In addition to the attractions on the Reykjanes Peninsula—near Keflavik and Reykjavik—there are many other amazing places to visit and things to see around Iceland. From photogenic waterfalls to massive glaciers, from rugged coasts to explosive geysers, the "Land of Fire and Ice" is dotted with fantastic natural attractions. These are the best ones.
Snæfellsjökull National Park
Set on the western tip of a peninsula on the central-west coast of Iceland, Snæfellsjökull National Park is the only national park in Iceland that borders the sea.
This majestic park encompasses the massive Snæfellsjökull glacier, as well as several volcanic features such as lava tubes, lava fields, craters and plugs. It is also a premier wildlife watching (whales and coastal birds) and hiking destination.
Northern Lights
Arguably one of Iceland's biggest claims to fame is its world-class Northern Lights viewing opportunities. During the Icelandic winter, and often even in spring and autumn, the spectacular Northern Lights perform their mesmerizing dance in the night sky. Numerous companies in Iceland offer Aurora Borealis viewing tours, a major highlight of any Iceland motorhome vacation.
Dynjandi Waterfall, Westfjords
The largest waterfall in the Westfjords in northwestern Iceland, this massive cascade tumbles 100 meters down a steep slope. The waterfall is so extraordinary because of its width—it is 30 meters wide at the top, and no fewer than 60 meter at its base. A wonderful hiking trail runs to the bottom of Dynjandi, passing half a dozen smaller waterfalls on the way.
Gullfoss
One of Iceland's most famous waterfalls, Gullfoss is a major highlight on the Golden Circle driving route. This enormous waterfall—its name means literally "Golden Falls"—is made up of two stages, in which it drops 32 meters into a canyon. It is an exceptionally powerful waterfall, its raw force attracting thousands of visitors each year.
Geysir
The best known geyser in Iceland, Geysir is another top attraction on the Golden Circle. The English word for a periodically spouting hot spring—a geyser—comes from this very place. Eruptions of Geysir are very common, taking place every 4 to 15 minutes, during which boiling water is ejected 70 meters into the air. This is absolutely one of the must-visit destinations on any self-drive RV holiday in Iceland.
Skogafoss
One of Iceland's largest and most famous waterfalls, the Skogafoss waterfall thunders 60 meters down a cliff in southern Iceland. It is about 25 meters wide. This spectacular waterfalls is known for its perpetual spray of water, which on sunny days often creates single or even double rainbows.
Another unique feature of Skogafoss is that it gets its water from not one, but two glaciers—the Eyjafjallajökull and Mýrdalsjökull glaciers. A stairway of 370 steps leads up to the waterfall, offering amazing views of the coastline.
Jökulsárlón Glacier Lagoon
The name Jökulsárlón literally means "glacial river lagoon" and that is exactly what it is. One of the jewels in Iceland's natural crown, Jökulsárlón is a glacial lagoon filled with icebergs. With a maximum depth of 248 meters, it is Iceland's deepest lake.
The lake is connected to the sea and consists of both freshwater and seawater, which gives the lake its remarkable color. Boat tours around Jökulsárlón are one of the top things to do in Iceland on a road trip.
Vik
A remote seaside village south of the Katla volcano, Vik is Iceland's southernmost settlement. It is on the popular Ring Road and, despite its small population of fewer than 300 people, is a major hub in the greater region of southern Iceland.
This is where you can find the famed Black Sand Beach, often featured in lists of the world's most stunning beaches. Other attractions are towering coastal cliffs and sea stacks, and wildlife like puffins.
Asbyrgi Canyon
Its name meaning "Shelter of the Gods", Asbyrgi is an extraordinary horseshoe-shaped glacial canyon in northern Iceland. With 100-meter-high cliffs and lush vegetation, it is a major attraction on the Diamond Circle driving route, east of the town of Husavik.
The canyon is part of spectacular Vatnajökull National Park, one of the three national parks in Iceland and a must-visit destination on your Iceland camper van road trip.
Puffin Island
The Vestmannaeyjar, or Westman Islands in English, are home to the world's largest Atlantic puffin colony. Located off the coast of southern Iceland, they are one of the most popular locations to see puffins in the wild in Iceland. In summer, there are flights from Reykjavik, but when on an RV holiday in Iceland, you can also hop on a ferry in the town of Þorlákshöfn.
Skaftafell Park
Previously its own national park, Skaftafell is now part of the much larger Vatnajökull National Park. Located in southeast Iceland, the area is exceptionally diverse. There are glaciated mountain peaks, several glacier tongues, beautiful rivers, valleys and waterfalls, most notably Svartifoss.
Skaftafell is a popular destination for glacier tours and as a base camp to climb Hvannadalshnjúku, Iceland's highest mountain. People traveling around Iceland by campervan might be delighted to know there is a campsite in Skaftafell as well.
Landmannalaugar Nature Reserve
Known as the "People's Pools" in English, Landmannalaugar is an expansive area of extraordinary natural beauty in the southern Highlands of Iceland. It is best known for its many natural hot springs and multi-colored rhyolite mountains. Color bands of pink, green, red, blue and gold make these hills are mesmerizing sight.
Additionally, Landmannalaugar is also part of the famous Laugavegur Trail, a 4-day trek through southwestern Iceland's majestic landscapes. It is also possible to drive to Landmannalaugar, but you will need to rent a 4WD camper in Iceland to do that.
Vatnajökull National Park
A vast park that encompasses huge areas in both southern and northern Iceland, Vatnajökull National Park was created in 2008 by merging two previous national parks—Skaftafell in the south and Jökulsárgljúfur in the north. It is the second largest national park in Europe, its diversity and natural beauty so impressive that UNESCO declared it World Heritage in 2019.
The park is centered on the enormous Vatnajökull glacier, which is larger than all of Europe's other glaciers put together. There are also several volcanoes, magnificent mountains, gorgeous valleys, beautiful waterfalls and amazing ice caves. The Ring Road passes right by this glorious park.
Kirkjufell
Arguably Iceland's most famous and most photographed landscape, Kirkjufell is a hat-shaped mountain near the town of Grundarfjörður in West Iceland. It is remarkable because it is right at the coast, while a stunning waterfall makes up a spectacular foreground.
Lake Myvatn Geothermal Area
One of the largest natural lakes in Iceland, Lake Myvatn is a volcanic lake in the north of the island. It is one of the highlights on the Diamond Circle driving route. Popular things to do include bathing in the man-made Nature Baths near the small village of Reykjahlíð, fishing, bird watching and exploring the Dimmuborgir ("Black Fortress") lava formations.
Motorhome Hire in Iceland: Reykjavík Tour
Reykjavík is not only the capital of Iceland, but the capital of fun…quite literally. After a day of sightseeing, book at table at the Reykjavik Restaurant and Ice Bar; the bar is a large room made entirely of ice that you can only stay in for a short time before it becomes too cold! Follow with a fish dinner at the restaurant. Pay a visit to the Blue Lagoon; here you can spend a day relaxing with water treatments, massages, refreshing waterfall, geothermal steam bath and sauna, and Blue Lagoon silica mud masks.
One of the most popular attractions in the whole country is Gullfoss (Golden) Waterfall. They say there are no words or photographs that and do it justice; it is a must-see on any Iceland motorhome rental holiday. This river originates at Langjökul glacier, one of many stunning glacial spots.
RV Rental in Iceland – Natural Wonders
When the conditions are right it is possible to see the Aurora Borealis (Northern Lights) due to Iceland's proximity to the Arctic Circle. From May until August you can experience the "midnight sun", with daylight round the clock – yes, all 24 hours – as the sun never quite dips below the horizon. Iceland is also one of the most volcanically active countries on earth. Because of this you will be treated to other such natural wonders as blue geysers, sulphur vents, black lava fields as well a rolling green valleys and fjords.
The east and west regions are for fjord followers; north Iceland is where you will be amazed by cascading waterfalls and black lava fields; finally, the central region is covered with glacial mountains. The population mostly resides along the coast, specifically along the aforementioned Route 1. If you would rather get a bit lost and explore your way back to Reykjavik or Keflavik airport, most Iceland campervan rental and motorhome hire branches will allow you to return your hire RV at another major city location, allowing you to maximize your time by avoiding having to make a return trip to your starting location.
When's the best time of year to rent a campervan in Iceland?
Thanks to the warming influence of the Gulf Stream, Iceland is cold in its name only. Despite its northerly latitude, the country has an overall temperate climate. Winters are snowy and dark but not extremely cold, while summer days come with gloriously comfortable weather and 24-hour daylight.
Figuring what the best time to rent a camper in Iceland is, is entirely dependent on what you would like to see and do. You can go for road trips in Iceland all year round. It is important to know, though, that the Icelandic weather is highly unpredictable and can change in 15 minutes, in every season.
All in all, due to Iceland's location near the Arctic Circle and in the path of the Gulf Stream, it does have four very distinct seasons. This, of course, offers amazing opportunities for adventure in each and every season.
Spring (March to May)
Spring brings swiftly lengthening days in Iceland. After the long and dark winter, this is the season when nature awakens. Grasses emerge from the soil, while flowers add color to the landscape. April and May are considered to be the shoulder season in Iceland. This is a great time of year to score some amazing Iceland RV rental deals, before the summer crowds arrive.
Spring is a wonderful season in the sense that both wildlife returns (whales, puffins and other birds) and there's still a chance of seeing the Northern Lights.
| | | | |
| --- | --- | --- | --- |
| Reykjavik | March | April | May |
| Average Number of Daylight Hours | 10-13 | 13-17 | 17-20 |
| Average Daily Maximum Temperatures | 2˚C | 5˚C | 9˚C |
| Average Daily Minimum Temperatures | -2˚C | 0˚C | 3˚C |
| Average Total Monthly Rainfall | 40 mm | 20 mm | 40 mm |
| Average Rainy Days | 18 | 18 | 21 |
| Average Daily Sunshine Hours | 4 | 5 | 6 |
Summer (June to August)
Summer is when Iceland is most "alive". This is the season of bright green pastures, when horses and ponies are released to graze, and of the Midnight Sun. With 24 hours of daylight and warm temperatures, summer offers the unique opportunity to do some midnight hiking, golfing or even swimming on your Iceland campervan road trip.
Additionally, this is also the best time of the year for wildlife viewing in Iceland. From the iconic Icelandic ponies and sheep to puffins and whales, seeing wild animals is a highlight of any holiday in Iceland.
| | | | |
| --- | --- | --- | --- |
| Reykjavik | June | July | August |
| Average Number of Daylight Hours | 20-21 | 21-18 | 18-15 |
| Average Daily Maximum Temperatures | 11˚C | 13˚C | 13˚C |
| Average Daily Minimum Temperatures | 7˚C | 9˚C | 8˚C |
| Average Total Monthly Rainfall | 20 mm | 20 mm | 30 mm |
| Average Rainy Days | 21 | 21 | 23 |
| Average Daily Sunshine Hours | 6 | 6 | 5 |
Autumn/Fall (September to November)
The start of autumn/fall marks the end of warm weather and long days in Iceland. Although September and October are still quite comfortable, it becomes obvious that things are moving toward winter. Autumn still has relatively long, yet cooler, days and is a popular time for adventure travel. Bright green moss contrasts beautifully with autumn colours, making this a great season for photography.
Autumn is also the season of culture in Iceland, with art, film and music festivals taking place at various locations on the island. When road tripping around Iceland with a motorhome in autumn, you may even be lucky enough to see the Northern Lights (in the middle of the night). Prices are lower, crowds are thinner, and the air is crisp.
| | | | |
| --- | --- | --- | --- |
| Reykjavik | September | October | November |
| Average Number of Daylight Hours | 14-12 | 11-8 | 8-5 |
| Average Daily Maximum Temperatures | 9˚C | 6˚C | 5˚C |
| Average Daily Minimum Temperatures | 5˚C | 2˚C | 0˚C |
| Average Total Monthly Rainfall | 40 mm | 30 mm | 30 mm |
| Average Rainy Days | 23 | 21 | 20 |
| Average Daily Sunshine Hours | 4 | 2 | 1 |
Winter (December to February)
Despite Iceland's northerly location, just south of the Arctic Circle, the country has surprisingly mild weather. Yes, it does snow quite a lot in winter, but temperatures on average aren't much colder than places like New York City. Days are extremely short this time of year, with almost perpetual darkness in late December and early January.
Yet, outdoor life continues throughout the winter in Iceland. Popular things to do in winter include seeing the ice caves at Vatnojokull, snowmobiling, horseback riding and, of course, swimming in Iceland's countless natural hot springs. The star attraction in the Icelandic winter, however, is the Northern Lights, which shimmer in the sky almost every night.
Road conditions can be very icy, so over this period you should only rent a 4WD campervan.
| | | | |
| --- | --- | --- | --- |
| Reykjavik | December | January | February |
| Average Number of Daylight Hours | 5-4 | 4-7 | 7-10 |
| Ave Daily Maximum Temperatures | 4˚C | 3˚C | 2˚C |
| Average Daily Minimum Temperatures | -1˚C | -3˚C | -2˚C |
| Average Total Monthly Rainfall | 40 mm | 50 mm | 40 mm |
| Average Rainy Days | 19 | 19 | 16 |
| Average Daily Sunshine Hours | 0 | 1 | 2 |
Best Iceland Tourism Information Sites
Planning an Icelandic campervan holiday involves, of course, more than just picking the shiniest or cheapest campervan rental in Iceland. Other things to consider are the weather, road conditions, driving rules, possible visa requirements, and so on.
To help make the planning process of your RV vacation in Iceland as smooth as possible, we have listed some of the best Iceland travel resources below.
Visit Iceland
"Inspired by Iceland" is the official tourism website for Iceland. On this beautifully designed website, you can find everything you might want to know about visiting Iceland. It contains a wealth of inspirational articles, tips on what to see and do (and when), top destinations, and how to get there and around.
Driving in Iceland
Renting a campervan in Iceland does, of course, also mean you will have to do some driving—the freedom of the open road is probably why you want to rent a camper in Iceland in the first place.
This "How to Drive in Iceland" webpage offers all kinds of information about driving in Iceland. It includes useful info about things like speed limits, vehicle insurance, winter tires, driving on loose gravel roads, and much more.
Iceland Visas
On this website, you can find or whether or not you need a Schengen visa to enter Iceland, as well as how to apply for one.
Iceland Camping Card
A must-have for people exploring Iceland with a campervan or motorhome, the Icelandic Camping Card covers up to 2 adults and 4 children and is valid at dozens of campsites all around the island.
With your Camping Card, you can simply drive to your desired campsite and park your vehicle. You do not have to book your site in advance in Iceland. Check out this awesome website for more information.
Iceland Campervan Hire & Motorhome Rental FAQ
How much does a campervan hire cost in Iceland?
During the summer high season prices in Iceland can vary from about €300 per day for a 2 berth campervan with shower and toilet, up to about €400 per day for a larger luxury 4 or 6 berth motorhome rental. for those on a budget, looking for a cheap alternative, smaller camping cars are available from as little as €150 per day.

These prices all compare very favourably with booking a car rental and accommodation in Iceland, as hotel prices can be very high over this period.
Can you camp for free in Iceland?
Freedom camping, otherwise known as boondocking or wild camping, is available in limited places in Iceland; but should only be done with a fully self-contained RV rental in Iceland, that has it's own shower and toilet. However, freedom camping is generally frowned upon by private landholders and local authorities? If camping on private land you will need to obtain the approval of the land holder, and in other areas be aware of any local laws or signs prohibiting overnight camping.

Where freedom camping is allowed, you are generally only allowed a one night stay. Roads in Iceland are quite narrow in country areas, so parking beside the road is not recommended.

Most camping grounds only charge a small fee of ISK1-2 per person per night, plus overnight government tax, which you can pay as you go. Using an Iceland Camping Card, that has about 40 camp sites around Iceland, is also a good option. The Icelandic Camping Card is valid for 28 nights in one vehicle for 2 adults and 4 children under 16 years, from May to mid September.
Are campsites open in winter in Iceland?
Most campgrounds in Iceland close down outside the main holiday season (May to mid September), however 26 campsites remain open year round.
Do you need to rent a 4WD campervan in Iceland?
If you are looking at just driving the Ring Road or the Golden Circle Route, then a 2WD RV rental will be fine for a self-drive vacation over May to September. However if you are wanting to use the "F" roads (suitable only for 4WD) to explore some of the other attractions, including the Central Highlands and Western Fjord regions, then a 4×4 campervan hire in Iceland is essential.

The road system in Iceland is bult on a sub-strata of volcanic rocks, which makes all roads liable to cracking and breaking up. As a result 4WD campervans are also highly recommended on the Ring Road and Golden Circle Route if you are visiting in winter.
How long does it take to drive around Iceland?
Though theoretically you could drive the complete Ring Road in 24 hours, you should allow yourself a minimum of 7 to 8 days to do this trip. If you are wanting to detour off the main route, then a 10 to 14 day trip will allow you to include a few side trips in your campervan hire or motorhome rental, to places such as the Western Fjords, Central Highlands or Golden Circle Route. None of which are on the main Ring Road. For the Western Fjords and Central Highlands, make sure you rent a 4×4 campervan hire in Iceland, as these roads are not suitable for 2WD vehicles.
Do I need a Special Licence to rent a campervan in Iceland?
For most countries you just require a standard unrestricted car license, held for at least 12 months that is written in English, or in Latin characters. They allow you to drive vehicles to be up to 3,500kg, which covers all motorhome rentals in Iceland. Drivers from the European Union, UK, USA, Canada, Australia and New Zealand will all be covered by their car license.

If you come from a country with non-Latin characters such as China, Russia and Saudi Arabia then you will need to obtain either an International Drivers Permit (IDP), or a translated copy from an official translator. The translation can be in either Icelandic, English, Swedish, Norwegian, or Danish. The bring your original drivers license along with either your IDP or translated copy.

A standard car driving license from India only allows you to drive vehicles up to 2,500 kg, so you should check with your Iceland RV rental company, to make sure your vehicle is not heavier than this.
How old must I be to hire a campervan in Iceland?
Campeasy, Camper Iceland, FairCar Campers, Go Campers and JS Campers all have a minimum age of 20 years, and require your full drivers license must have been held for 1 year. This minimum age may vary with the size or type of vehicle booked – 4WD vehicles sometimes have a minimum age of 23 years.

Other Iceland campervan hire companies have minimum ages ranging from 21 to 23 years. These include Europcar Motorhome Rentals, Hertz Motorhomes, Happy Campers, McRent Iceland and Touring Cars Iceland.

With some RV rentals, a surcharge may apply for drivers between 20 and 25 years of age. Please check the terms and conditions of your reservation when you book your campervan rental in Iceland.