Barcelona Motorhome Rental
Compare RV Rentals and Campervan Hire in Barcelona
Spain is a brilliant country to visit by campervan; the country has a multitude of good camper parks and campsites, great sunshine and excellent food. Plan to pick up your home-on-wheels in Barcelona, the capital of Catalonia and get set for a great adventure in Spain. When you arrange a Barcelona motorhome rental or campervan hire, you can travel the length and breadth of Spain without having to waste precious holiday time retracing your steps. It is possible to arrange pick-up in Barcelona and drop-off in one of our other depots dotted around the country, meaning that you get to relax and enjoy every single day of your holiday. Browse online now to see which of our Barcelona motorhome rentals is the best campervan hire, motorhome or RV rentals option for you.
You're here because you're looking to hire a campervan or a motorhome in Barcelona, you'll stay because this is the best place to brush up on the top Barcelona motorhome rental companies and find out what they have to offer you, the self-drive holidaymaker.
If you've never hired a campervan or motorhome you're in safe hands. We're on hand to explain how simple it is to hire your perfect campervan or motorhome for you and your fellow vacationers, whether you're travelling solo, as a couple, with a young family, a large family, or just a group of pals who don't want to spend their holidays doing the same old, same old.
We'll begin by recommending some top motorhome rental companies in Barcelona and take a closer look at what they have for hire: we'll break down the jargon, dispel a few myths, so you can make an unincumbered choice of vehicle for your Spanish road trip. Speaking of which, how about some cool places to visit along the way, with a few scenic drives thrown in? We'll tick that off before moving onto the last-but-not-least section that details some great places to park up the motorhome rental to, maybe, jump in a pool or three!
Top Barcelona Motorhome Rental Companies
You can choose from a really large variety of campervan models and suppliers on our website including leading brands Autocaravan Express and Enviro Motorhomes Spain with newer vehicles, as well as other prominent Barcelona motorhome rental companies Autocaravan Express, Euromotorhome Rental, McRent Spain, and Touring Cars campervan, motorhome and RV rentals.
The models range from inexpensive 2-berth compact vans for 2 or 3 persons, all the way to really large bus-like Motorhomes that can accommodate up to 7 adults in comforts. Depending on which supplier you decide to hire your Barcelona motorhome rental from, you can arrange to have your motorhome delivered to the airport on your arrival, or a free airport transfer will be arranged to the near-by depot. Here you will receive full instructions on all the ins and outs of driving and living in a campervan hire or RV rentals.
You would have thought that the most important aspect of hiring a campervan or motorhome is choosing the right provider. Well, you don't have to: below are four of the best Barcelona motorhome rental companies, all well established with a good reputation, and they're not about to compromise years of hard graft by playing fast and loose with your hard-earned wedge. So, instead, choose the right campervan or motorhome for your requirements and work back and the right provider will automatically choose you.
Your decision may be further swayed by the proximity of the depot to the airport or whether or not the motorhome rental offers free transfers, and if so, how does it affect their rates etc., but that's sort of the fun part. First off let's see what our top rental outfits have in stock and take it from there.

McRent Spain
McRent in Spain gets the ball rolling as a fine example of a respected motorhome rental company that like to keep things simple by using a limited number of campervan/motorhome manufacturers in their fleet, namely, Dethleffs and Sunlight.
Dethleffs are one of the oldest motorhome brands in Europe and Sunlight are already Germany's top motorhome brand, even though they're barely ten years old, so that's at least two good reasons to hire from McRent.
Factor in airport or airport/city hotel transfers and McRent might just be the perfect one, assuming the hardware meets your requirements. Let's take a closer look.
McRent Barcelona RV Rental Depot: Ctra. Manresa-Berga C-16, Km. 59, 08650 Sallent, Barcelona, Spain
Location: About 45 miles/72 km from Barcelona Airport (BCN), or 41 miles/65 km from Barcelona City
Included with Standard Rate:
Unlimited kms
Kitchen/cutlery
0-2 years old
McRent Barcelona office hours:
Monday to Friday:

Pick Up: 4pm to 6pm
Drop off: 10am to 12 noon

Closed Saturday, Sunday and Public Holidays
McRent Barcelona Rental Vehicles include:
Poptop Camper
If the word 'poptop' conjures up mental images of cracked, plastic roof coverings with sun-bleached stripes, you're miles away from McRent's Urban Luxury Poptop. This cool-looking campervan is powered by a two-litre engine and comes with a WC, Shower and decidedly above-average cooking facilities for the road-trip chef.
CampervanShower/Toilet
If you want to take things a step further in terms of creature comforts, McRent's super cool Urban Plus Campervan is ideal for renters who don't want to cut the corners. Catering for two, there are 2.3 litres of grunt under the hood with all you could possibly need inside.
Motorhome Rental
There are a few things that McRent offer as standard with your motorhome that is worth mentioning, such as an awning, air conditioning in the driver's cabin, bike rack, gas bottles, reversing camera, and you're free to negotiate a few extras too, such as table and chairs for that awning.
All very good but what really counts is their fleet of motorhomes and there are four to choose from, catering for as little as 2 and as many as 6. All you have to do is choose who is accompanying you on your Spanish road trip.
Low Profile Motorhome: The Compact Plus seats 2 and sleeps 4, the Family Standard seats and sleeps 4, and both are fully kitted out with bathrooms and kitchens. The low-profile, or semi-integrated motorhome, is characterised by clean roof lines, next to a classic Cabover its positively streamlined.
Coachbuilt/Cab Over Motorhome: The Family Plus and Family Luxury both seat and sleep 6, but because of the lump over the cab it's not that much larger than the low-profile option. The reason is simple enough, the protrusion over the cab can accommodate a double bed, so you get more space inside.

Euromotorhome Rental
First things first, Euromotorhome Rental are a Spanish motorhome rental company with offices in Madrid and Barcelona, so they may be the go-to business if you're up for some insider knowledge about the best places to visit on your motorhome vacation -or you can just check out guide further down the page.
Secondly, they're also keeping things simple by using a limited number of campervan/motorhome manufacturers in their fleet, in this instance, Rimor and McLouis, both part of the mighty Trigano Group of motorhome companies in Italy, an Italian-based umbrella operation that oversees almost 25 quality brands.
Euromotorhome Barcelona RV Rental Depot: Km. 191,5, 08820 El Prat de Llobregat, Barcelona, Spain
Location: About 2 miles/3.5 km from Barcelona Airport (BCN), or 10 miles/15 km from downtown Barcelona
Euromotorhome Barcelona pick up and drop off times:
April to October

Monday to Friday: 10am to 2pm and 4pm to 8pm
Saturday: 11:30am to 1:30pm
Closed Sunday & Public Holidays

November to March

Monday to Friday: 10am to 2pm and 4pm to 7pm
Closed Saturday, Sunday and Public Holidays
Included with Standard Rate:
Unlimited kms/mileage
24 hour assistance
0-9 years old
Euromotorhome Barcelona Rental Vehicles include:
Poptop Camper
More old-school Poptop annihilation with Euromotorhome's fabulous new-school Group A Poptop, that provides enough space to house 2 of you in the roof, which simply means more space below for a WC, Shower, dining table and a sofa. If its looks you're after you can't go far wrong here either. Cool anyone?
Campervan with Shower/Toilet
More new-school cool with Euromotorhome's Group B Campervan, this time the generous sleeping area occupies the rear of the vehicle, it's a little more traditionally laid out than the sort of configuration common with roof-rooms, and there's still plenty left over for the kitchen, bathroom and general living space.
Motorhome Rental
They may only have two manufacturers in their fleet, but they have a good selection of seven motorhome options, six of which are Cabovers, which suggests Euromotorhome Rentals may be onto something with regard to the needs of you, your friends/family when you're navigating the Spanish countryside.
Coachbuilt/Cab Over Motorhome (Group C to I): As noted above, Euromotorhome Rental's favour this class over all the rest, so pay attention. The curvaceous bump above the cab will sleep 2, shoring up room below for another 2- 4 of you: it may not look as pretty as the Group P example but it works a treat.
Low Profile Motorhome (Group P): This sleeps a maximum of 4, but it does so with a surprising amount of space to spare and (in terms of its looks) finesse. Little touches like air-con and the hi-fi only add to its appeal, for foodies, that three-hob cooker is a bit of alright as well.
Touring Cars Spain
With RV rentals and campervan hire in Spain, Touring Cars have stripped their fleet manufacturer down to just one, Germany's Hobby, who have been in the game for over 50 years.
For many, that's going to provide an irresistible amount of reassurance, for the rest of us, an objective examination of what they have in their books could be the deciding factor, and their proximity to Barcelona airport (4 miles) is going to work in their favour too. Let's check out their fleet, providing mobile accommodation for as little as 2 (or 1) and as many as 6.
Touring Cars Barcelona: Av. de la Marina, 29, 08830 Sant Boi de Llobregat, Barcelona, Spain
Location: About 4 miles/6.5 km from Barcelona Airport (BCN), or 10 miles/15 km from downtown Barcelona
Barcelona office hours:
Monday to Sunday: Collection and return 8am to 6pm
Included with Standard Rate:
Unlimited kms
Kitchen/cutlery
24 hour assistance
Tourist information/maps
0-6 years old
Touring Cars Barcelona Rental Vehicles include:
Campervan Shower/Toilet
It may look small from the outside, but walk in and you'll be more than pleasantly surprised by the WC, toilet, cooking facilities and, somehow, the amount of space in Touring Cars' TC Van. Ideal for 2, it's perfect for negotiating narrow lanes off the beaten path.
Motorhome Rental
As we've seen in previous examples, the motorhome fleet is the meat and potatoes of Barcelona's top rental agencies and Touring Cars are no exception. However, don't let the word 'motorhome' fool you into thinking 'big', as we'll see shortly.
At this point, it might be worth noting the difference between a 'campervan' and a 'motorhome: the former is just that, a van that has had its load space fitted with the constituents of camping, whereas a motorhome is the fusion of a self-contained caravan with a wheeled chassis and cab. And as we already know, they come in two flavours.
Low Profile Motorhome (Small, Medium, Luxury): Which simply translates as room for 2, 4 or an opulent version of the former two that sleeps 2 to 4. The Luxury is described by Touring Cars as having five-star facilities, but for those who want to save their Euros, the Small and Medium will do just fine.
Coachbuilt/Cab Over Motorhome (Family, Large): As usual, the trusty Cabover is on hand to do the heavy lifting, thanks to the aesthetically challenged roof. However, once inside you won't be complaining about all that extra space. Both examples can sleep as many as 6, with the Large being so-called because of additional storage.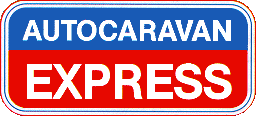 Autocaravan Express
Major RV rental brand Autocaravan Express have also opted for a single Teutonic motorhome brand, this time its Carado, part of the Ermin Hymer Group in Germany.
Even those unfamiliar with the world of motorhome manufactures will have heard of Hymer, and the Erwin Hymer Group have over 60 years' worth of experience, which speaks for itself.
Autocaravan Express has selected Carado as their go-to motorhome manufacturer of choice which, again, speaks for itself. They have a considered fleet as well, ensuring that you and your road trip crew are sorted at every turn. The non-serviced depot is a bonus too.
Autocaravan Express Barcelona RV Rental Depot: Serviced non-depot location, your RV is brought to the airport and you are met in the airport arrival's hall.
Office times:
Monday to Friday: 10am to 1pm and 4pm to 6pm
*Saturday: 10:30am to 1pm
*Closed Saturday's in August
Closed Sunday & Public Holidays all year
Included with Standard Rate:
Unlimited kms
24 hour assistance
Tourist info/maps
3-4 years old
Autocaravan Express Barcelona Rental Vehicles include:
Van
Autocaravan Exoress's Carado V series offing is more like a semi-integrated motorhome because, technically speaking, it is, and this is no bad thing -despite the slightly misleading 'van' in the title. For a start, you've more space than your typical 'van', which means more room for 2 of you to enjoy its creature comforts.
Campervan with Shower/Toilet
Carado's CV Series Campervan is, technically, a van and contains enough space to accommodate 2 to 5 people. Obviously, 2 people will have more room to fully enjoy its facilities, but the fact it can sleep 5 opens up the prospect of being able to travel with mates on a budget.
Motorhome Rental
As we've seen throughout this section, Barcelona's motorhome rental firms like to stick with one or two tried/tested manufacturers and focus the majority of their fleet on motorhomes that can cater for groups of 4 plus.
You may have also noticed that the traditional cabover (or overcab/alcove) occupies a larger slice of the motorhome pie, but not in the case of Autocaravan Express.
If your heart is set on the relatively modern stylings of a low-profile/semi-integrated motorhome, Autocaravan Express would seem to have the edge and as they only use a fleet of Carado vehicles, you're in a win/win situation.
Low Profile Motorhome: Based on the Carado T Series, there's a choice of eight low-profile or semi-integrated options here sleeping between 4 and 5. If that's you, this could be the best place to start your ideal motorhome quest, simply because you have a better chance of discovering something to suit all of you, down to the last detail.
Alcove/Cab Over Motorhome: Despite acting as runners up in the motorhome stakes, Autocaravan Express' four Carado A Series cabover's are very carefully considered. Catering for 4 to 6 of you, this is the place to be if you're intending on hitting Barcelona's roads as less of a group and more of a team.
Top 10 Places to Visit near Barcelona
If you've been following our pages detailing top places to visit in Spain, you'll have noticed that ancient Spanish history is dominated by three occupying factors in the form of Romans, Moors and Jews, the towns and cities that surround Barcelona are no exception, which is great if that's your bag.
For those who may have arrived at the conclusion that they've already had too much of a good thing, or those who prefer a cracking scenic drive, say, we've compiled a broad and varying list of brilliant things to do on your Barcelona-based Spanish odyssey, starting in some familiar historical territory.
Girona
A fascinating, beautiful, glimpse into the past is visible in virtually every aspect of Girona, with museums and monuments on hand to punctuate the details.
If you just want to kick back with some great food and drink as you watch the world drift by, Girona has that covered too.
Cadaqúes
There is something about the mountains that loom over the pretty town and sandy beaches that characterises Cadaqúes, as they provide a sort-of barrier that cosily separates the self-drive holidaymaker from the wider country. A great place to visit as part of a wider scenic drive too.
Costa Brava
Fans of Salvador Dali will be beating a path to Costa Brava. In fact, there is no better way of visiting what's regarded as the famous 'triangle' of the painter than by motorhome, though you may want to park up and walk to enjoy the regions famed wine-tourism.
Bagà
You could almost be forgiven for thinking you had travelled back in time when you arrive at Bagà.
The old town looks like a set from a movie, set one thousand years in the past, but this is the real deal: an unrivalled sense of history come to life.
Montserrat
If you've hired a campervan or motorhome with a decent-sized engine and were wondering when you're going get a chance to use it, welcome to Montserrat, characterised by its mountain topping monastery that dates back to the 9th Century.
An ideal place to stop and soak up some sensational views.
Andorra la Vella
But if it's lofty highs that you're aspiring to, how about Andorra la Vella, the highest capital city anywhere in Europe.
The city's Madriu-Perafita-Claror Valley has been declared a UNESCO World Heritage Site and it's perfect for a truly scenic, scenic drive (that's a whole load of fun to negotiate!)
Priorat Wine Region
We'll be parking up the campervan or motorhome for the Priorat Wine Region, only darkening its door for a place to rest after a long day sampling the local delights.
We highly recommend you follow the official agenda for this one, you'll have enough on your hands after a few glasses.
Siurana
There are several fantastic wineries in Siurana and its well-known for its cuisine too, so leave the galley alone for a day and hit some top places for a bite, then head into the countryside for a walk to burn off the calories. Or back to the motorhome for a snooze.
Figueres
More food and wine adventures in Figueres too, at this rate the motorhome rental isn't getting much in the way of scenic drives as it is scenic parking -more on that later.
Salvador Dali has some presence here alongside the city's museums and castles and it's family-friendly as well.
Pyrenees
We'll close this section by suggesting you check a few of the finest routes that criss-cross the Pyrenees, where you can enjoy some of the best scenic drives anywhere in Spain, maybe even the world.
This is as close as you're going to get to motorhome rental perfection.
A few ideas for Barcelona campervan hire itineraries
What a delight it would be to be "lost" in Spain! With your Barcelona RV rental you can wander about at your leisure without worrying about finding accommodation at the end of a busy day of touring. If you love the cities, why not visit 3 of the great Spanish cities? Start in Barcelona, where you need at least a few days to enjoy the sights and fabulous food. There are a few campervan parks quite close to the city where you can base yourself to explore Catalonia.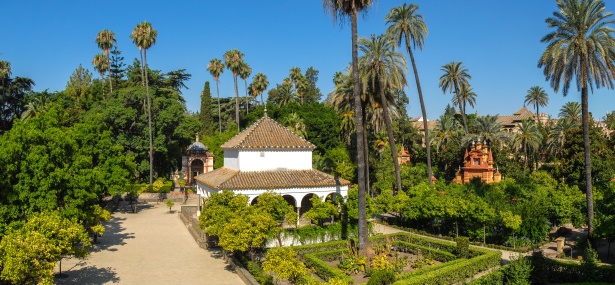 From Barcelona you can make your way to Madrid and then on to lovely Seville, where a one-way drop-off is possible. The beauty of a Barcelona motorhome rental is that you can stop as often as you like along the route. If you prefer the beach to the cities, then head to the fabulous Costa del Sol where you can choose a single campsite for your holiday or beach-hop along the beautiful coastline and stay in a different location every night. It is possible to arrange to drop-off your RV rentals or campervan hire at the Malaga depot, which means that you can enjoy the beaches until the very last moment.
Best RV Campgrounds & Campsites near Barcelona
Why we hear you cry! I mean we've just spent the previous sections harping on about great motorhome rental companies, ingenious campervans/motorhomes and the best places to take them, I guess you were assuming that the accommodation was sorted, I mean you've hired a vehicle with places to sleep, right?
All true, but you're going to need somewhere safe to park up overnight, like a campground where you can change the black/grey water, re-charge the batteries or just a secure campsite for the kids to let off steam. Here are five of the best campgrounds and campsites near Barcelona.
Camping El Globo Rojo
Carrer Drassanes de Pla, 46, 08360 Canet de Mar, Barcelona, Spain
At Camping El Globo Rojo there's plenty of peaceful grassy pitches in which to hook up the motorhome, relax and enjoy.
For kids, there is a dedicated children's park and if the whole family want something a bit livelier, there are no less than three outdoor swimming pools!
Camping Barcelona
08304 – Mataró, Road N-II Km 650 Barcelona, Spain
Most of the 90 to 100 m2 motorhome pitches (with 16-amp European electrical connection, free WIFI access, plus water and drainage facilities) have views of the sea.
In terms of facilities, it's fairly basic at Camping Barcelona, but the friendly, quiet atmosphere will be of significant interest to many self-drive holidaymakers.
Camping El Pasqualet
Carretera BV-1243 a Sant Sebastià de Montmajor km 0,3, 08140 Caldes de Montbui, Barcelona, Spain
Petrolheads, Camping El Pasqualet is located only 15 km from the world-famous Circuit de Catalunya, Montmelo. Non-petrolheads, avoid during key events such as Formula One or MotoGP Championships.
Everyone else can take advantage of the bike-hire scheme and head out to explore the countryside on two (pedal-powered) wheels.
Camping Roca Grossa
Ctra, N-II, Km. 665, 08370 Calella, Barcelona, Spain
All the campervan/motorhome plots at Camping Roca Grossa have electrical connections (6 amp / 10 amp) with loads of cooling shade and the occasional sea view if you get in early.
It's family-friendly as well with playgrounds, pools and restaurants if the self-drive chef fancies a night off.
Camping Vilademàger
Càmping Vilademàger S.L, Masia Can Marquet s/n, 08779, Barcelona, Spain
Lastly, and by no means least, Camping Vilademàger is going to be the choice of motorhome renters that want unspoilt countryside in which to both camp and explore, in short, peace and tranquillity where you and the crew can re-charge the proverbial batteries after taking in some of the regional sites.