Barcelona Motorhome Rental
Compare RV Rentals and Campervan Hire in Barcelona
Spain is a brilliant country to visit by campervan; the country has a multitude of good camper parks and campsites, great sunshine and excellent food. Plan to pick up your home-on-wheels in Barcelona, the capital of Catalonia and get set for a great adventure in Spain. When you arrange a Barcelona motorhome rental or campervan hire, you can travel the length and breadth of Spain without having to waste precious holiday time retracing your steps. It is possible to arrange pick-up in Barcelona and drop-off in one of our other depots dotted around the country, meaning that you get to relax and enjoy every single day of your holiday. Browse online now to see which of our Barcelona motorhome rentals is the best campervan hire, motorhome or RV rentals option for you.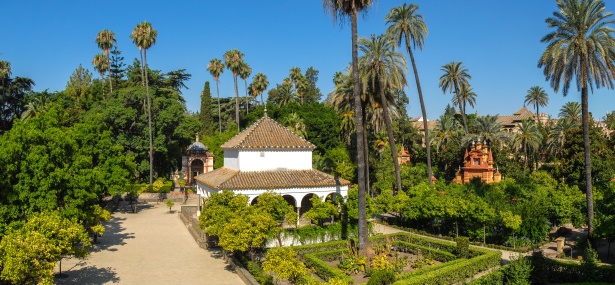 Barcelona motorhome rental depots
You can choose from a really large variety of campervan models and suppliers on our website including leading brands Autocaravan Express and Enviro Motorhomes Spain with newer vehicles, as well as other prominent Barcelona motorhome rental companies Big Sky Motorhome Rental, Euromotorhome Rental, McRent Spain, Pure Motorhomes and Star Drive campervan, motorhome and RV rentals . The models range from inexpensive 2-berth compact vans for 2 or 3 persons, all the way to really large bus-like Motorhomes that can accommodate up to 7 adults in comforts. Depending on which supplier you decide to hire your Barcelona motorhome rental from, you can arrange to have your motorhome delivered to the airport on your arrival, or a free airport transfer will be arranged to the near-by depot. Here you will receive full instructions on all the ins and outs of driving and living in a campervan hire or RV rentals.
A few ideas for Barcelona campervan hire itineraries
What a delight it would be to be "lost" in Spain! With your Barcelona RV rental you can wander about at your leisure without worrying about finding accommodation at the end of a busy day of touring. If you love the cities, why not visit 3 of the great Spanish cities? Start in Barcelona, where you need at least a few days to enjoy the sights and fabulous food. There are a few campervan parks quite close to the city where you can base yourself to explore Catalonia.
From Barcelona you can make your way to Madrid and then on to lovely Seville, where a one-way drop-off is possible. The beauty of a Barcelona motorhome rental is that you can stop as often as you like along the route. If you prefer the beach to the cities, then head to the fabulous Costa del Sol where you can choose a single campsite for your holiday or beach-hop along the beautiful coastline and stay in a different location every night. It is possible to arrange to drop-off your RV rentals or campervan hire at the Malaga depot, which means that you can enjoy the beaches until the very last moment.