France Motorhome Rental and Campervan Hire
Compare RV Rental and Campervan Hire Rates in France
France is a cultural center of Europe, both modern and classic. There are several major airports dotted around the country you can arrive to; from Paris in the north to Montpellier in the south. You can go online and reserve your motorhome or campervan rental before you travel; then pick up the keys from your France motorhome rental, campervan hire and recreational vehicle (RV) office on arrival.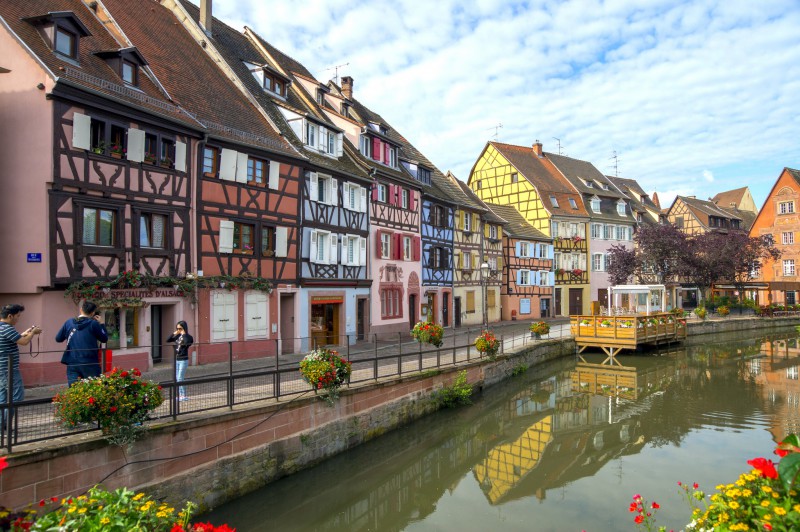 Motorhome Rental in France – Off the Beaten Track
Forget Paris and get adventurous; plan your campervan hire or RV rental holiday in less explored France! Mont St Michel in Brittany in the northeast of France (not far from Le Mans, for those interested) is an almost-island; just 2km long it is connected to the mainland by a reek of rock. Cars are not allowed in the town; so it retains a sort of bygone era feel. The French Riviera is bursting with wildlife including flamingos and 400 other species of birds. Visit the protected areas at Bouches Du Rhones to explore the flora and fauna rich marshland and brine lagoons.
Dieulefit is a small pottery town in Drome provence.  An art lover's paradise, you will be hard pressed to find a more eclectic collection of pottery and art.  Sample the Basque region near to the Spanish border at Saint-Jean de Luz, in the shadow of the Pyrenees Mountain Range.  See a replica of the Statue of Liberty (yes, from New York) atop a doric column at Montfaucon.  The monument was constructed to commemorate the cooperation between France and the USA in defeating the Germans during World War 2.
French Road Trip by Motorhome Rental:
Lyon, on the doorstep of Paris & Marseilles
With a major airport and in prime location, Lyon France motorhome hire vacations allow easy access to Paris and Marseilles, while allowing you to largely avoid the major tourist hubs. Enjoy the restored old town, Theâtre de Guignol and art galleries, not to mention the renowned cuisine. Visit the island monastery of the Ile Barbe. You cannot miss the simply breathtaking towers and Romanesque architecture of Notre-Dame de Fourvière Basilica.
Continue driving on your France camper rental towards Marseilles, take a detour to Montpellier and see the lakes on the way around Vauvert. From Marseille drive the famed French Riviera coastal route towards Nice and the well-known cities of Monaco and Cannes, playgrounds of the rich and famous. Stroll the streets, as the sleek, fast cars zoom by and spot the extravagant yachts in the marina.
No matter what your final destination on your motorhome rental road trip, most France motorhome rental and campervan hire agents will allow you to return your RV rental in France to another major city location or do one way rentals in Europe to another country. Throughout France there are holiday parks and caravan and camping sites that will accept motorhomes, campervans and RV hire in France with truly amazing locations and facilities.