France Motorhome Rental and Campervan Hire
Compare RV Rental and Campervan Hire Rates in France
France is a cultural center of Europe, both modern and classic. There are several major airports dotted around the country you can arrive to; from Paris in the north to Montpellier in the south. You can go online and reserve your motorhome or campervan rental before you travel; then pick up the keys from your France motorhome rental, campervan hire and recreational vehicle (RV) office on arrival.
In this specially extended section, we're going to tell you everything there is to know about hiring a campervan, motorhome or RV in France. I'm sure you've heard such bold claims before but, with years of campervan and motorhome rental experience under our belt, plus contacts all over the globe bursting with insider knowledge and local tips, we mean business.
We'll start with the most important aspect of French motorhome rental, hiring the perfect camper, motorhome or RV for your French road trip -and don't worry if you're new to the game, it's a lot easier than you might be anticipating. But we're not stopping there, for a start, how about we recommend some top campervan, motorhome or RV rental locations as well? And once you've picked up your ideal self-drive vehicle, we'll suggest fifteen of the best places to visit in France and, a bit further down the road, treat you to some of the best scenic drives in France, maybe even in the whole of Europe.
We've some pragmatic tips too, the best tourist information sites for French holidaymakers, a quick guide to what you can expect in different parts of France per season and even some FAQs for anything we've left out in the previous sections. So, jump in, buckle up, and join us on the greatest-ever French road trip.
Main Motorhome Rental Companies in France
Before we take a deep dive into the main motorhome rental companies in France (read that as the 'Best Motorhome Rental Companies in France') let's get one thing crystal clear. The following companies are successful because they're the best at hiring campervans, motorhomes and RVs for tourists looking to have a great French road trip. They're not in the business of sharp practice or squeezing the last Euro out of your wallet either, because they wouldn't survive in this highly competitive arena.
It's easy to forget how vast France actually is and much of the interior, especially the north, is relatively rural, so being oversold a French motorhome that isn't fit for purpose isn't going to do a rental company any favours. To reiterate, there are a lot of motorhome rental companies in France, competition is tight, so the following are on this page because they're the best at what they do.
One final thing, not everyone is permitted to jump into a French motorhome rental and just drive away, there are age and license restrictions depending on what you're hiring. We've covered all that further down the page, so read the whole page first before choosing your ideal campervan, motorhome or RV, for the trip of a lifetime.
Avis Car-Away Camping Cars
Don't be misled by the camping 'car/cars' part of Avis Car-Away Camping Cars when it comes to France motorhome rental, there isn't a single car in their fleet of campervans and motorhomes: specifically, six campervans and thirteen motorhomes, three of which are fully integrated RVs.
It should already be evident that what they lack in descriptive accuracy they more than make up in their huge fleet that will cater for a little as one/couple to as many as 6 motorhome tourists. And with stock courtesy of Pilote, established in 1962, and VW (who need no introduction) Avis Car-Away Camping Cars open this section with both quality and provenance at their disposal.
Avis Car-Away rental vehicles:
Poptop: up to 2 adults & 2 children
Campervan with Shower/Toilet: up to 2 adults
Class B- Low Profile Motorhome: up to 2 adults & 3 children
Class C – Cab Over Motorhome: up to 6 adults
Class A RV: up to 4 adults
0-2 years old
Manual & Auto

McRent France
Dethleffs are one of the oldest motorhome brands in Europe and McRent stock one of their premier machines, Globebus, a fully integrated RV that will leave the self-drive holidaymaker wanting for nothing.
McRent themselves are one the largest suppliers of motorhome rentals in Europe, let alone when it comes to motorhome rentals in France, and with a reputation that proceeds them, this is a safe pair of hands from which to select your ideal vacation vehicle.
Their range is comprehensive and considered, and every type of motorhome renter is catered for, whether you're cruising that scenic coastal drive in your RV or nipping in and out of the country lanes in a Poptop.
McRent France RV Rentals:
Poptop: up to 4 adults
Campervan: up to 2 adults
Low Profile Motorhome: up to 4 adults
Cab Over Motorhome: up to 6 adults
A Class RV: up to 4 adults
0-2 years old
Manual

Anywhere Campers
Anywhere Campers France (or anywhere!) use Adria and Sunlight RV rentals, two superb motorhome manufactures with only one model from each company to choose from, make that three because Adria Matrix 670 comes in a manual and automatic version.
Two things here, if you just want to hire a campervan or motorhome in France without having to pore over a bunch of specs, Anywhere Campers are a good start, but they have one additional ace in the glovebox. Anywhere Campers will drop off and pick up your campervan anywhere in Europe (not just France) making them ideal for a one-way road trip, to and from, well, anywhere!
Anywhere Campers Rental Vehicles:
Motorhomes: up to 4 adults + 1 child
0-2 years old
Auto & Manual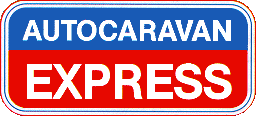 Autocaravan Express
Autocaravan Express have been renting out campervans and motorhomes for thirty-five odd years and have an excellent reputation in the motorhome tourist industry, which is a strong start when it comes to hiring campervans or motorhomes in France.
Whether it's because they only use Carado vehicles, the parent company of Erwin Hymer (a name synonymous with motorhomes) may have something to do with it. Carado, at fifteen years old, are one of the youngest brands on this page, but they're already one of the most successful motorhome brands in Europe, which should tell you all you need to know about their fleet of vehicles.
Autocaravan Express Rental Vehicles:
Campervan (Vlow): up to 4 adults
Low Profile Motorhome (V & T): up to 4 adults + 1 child
Cab Over Motorhome (A): up to 6 adults
0-3 years old
Manual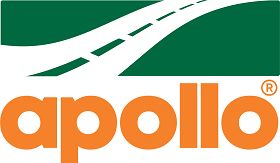 Apollo Motorhomes France
One-way motorhome rental trips are available in Europe with Apollo, a world-wide motorhome rental company also based in Australia, New Zealand, Canada and the USA. In France Apollo RV rentals are based about an hour away to the south of Paris.
Because of their location, Apollo motorhomes in France have some great campervans and motorhomes in their fleet that can be picked up on a budget, whether you're travelling with friends, family or on your own.
The Campervan (Duo) is great for couples who want to discover France via a fantastic scenic without scrimping on the fantastic, local produce.
Apollo Motorhomes Rental Vehicles:
Campervan (Duo): up to 2 adults
Low Profile Motorhome (Duo/Family Traveller Plus): up to 4 adults
Cab Over Motorhome (Family Traveller/Voyager): up to 6 adults
0-3 years old
Manual

Euromotorhome Rental
Euromotorhome Rental only use two respected Italian brands: Rimor and McLouis. Both are part of the mighty Trigano Group which oversees almost twenty-five manufacturers and are renowned for high-quality campervans and motorhomes.
A great start, then, and if you're arriving in France via Paris Orly airport (note: not Charles de Gaulle) they may even be able to deliver your motorhome rental to your Paris hotel -or at another public location. Of course, they have a superb range of self-drive vehicles in France from which to choose, small families are specifically catered for and especially noteworthy is their largest motorhome which can fit as many as 7 adults.
Euromotorhome Rental Vehicles:
Poptop: up to 2 adults & 2 children
Campervan: up to 2 adults & 1 child
Motorhome: up to 7 adults
0-9 years old
Manual (& Auto)
Touring Cars France
Touring Cars France use a fleet populated by Dethleffs and Sunlight in Germany, and just as good is that Touring Cars in France have simple easy-to-follow terms and conditions. This could be an invaluable bonus to those new to campervan or motorhome hire because it explains the requirements for hiring one of their leisure vehicles from the off.
With an easy-to-follow website, Touring Cars in France will be of particular benefit to travellers with small families, or couples that want to see France with a campervan/motorhome rental and hit the French highways and byways without fuss or additional expense.
Touring Cars France Motorhome Rentals:
Motorhome: maximum 2 adults to 4 adults + 2 children
Campervan: up to 2 adults
0-9 years old
Manual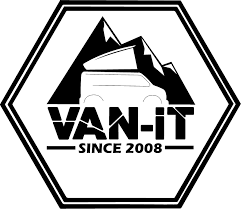 Van-iT
All of Van-iT's fleet is based on Volkswagen California Campervans, and if that conjures up images of dirty old buses with cracked vinyl tops, then think again.
But if you're a couple or a small group of friends who want a great French motorhome rental that's bursting with cool, you may have found your brand.
Van-iT France Rental Vehicles:
Camping Van: up to 2 adults
Poptop Camper: up to 4 adults
Campervan with Shower: up to 4 adults
0-10 years old or more
Manual
Black Sheep Camper Vans
More in the way of Volkswagen California Campervan cool but this time Black Sheep Camper Vans have gone all in for solo adventures, couples and small (2 adults and 2 children) families.
So, if that's you, start here first and discover why the right business can make Campervan Rental in France a cinch.
Black Sheep Rental Vehicles:
Mini Camping Van: up to 2 adults
Poptop Camper: up to 2 adults & 2 children
Hitop Campervan with Shower: up to 2 adults & 2 children
0-10 years old or more
Manual & Auto
France RV Rental Locations
To put its size into some sort of context, France is about 2.3 times bigger than United Kingdom, but the population is virtually identical. So, it should come as no surprise that Motorhome Rental in France isn't just confined to major cities, in fact, you can find French motorhome rental hotspots all over the country. Below, we've listed ten locations to help you to pick the one most suited for your self-drive holiday requirements.
Paris, Île-de-France
Obviously, we'll get the ball rolling in the French Capital, Paris. Eagle eyed readers will already know that at least one of the top motorhome rental companies in Paris will deliver your French campervan or motorhome rental to Paris Orly airport, but all of the above have depots in Paris too. Starting your self-drive vacation in France from the country's capital is a great way to begin your French road trip and set you up for what's to come. There's no shortage of great motorhome rental options in Paris either, so spend some quality-time checking them all out.
Top Motorhome Rentals in Paris: Anywhere Campers, Avis Car-Away, Autocaravan Express, Apollo Motorhomes, Euromotorhome Rental, McRent France, Van-iT, Black Sheep Camper Vans
Lyon, Auvergne-Rhône-Alpes
The third-largest city and second-largest metropolitan area of France, Lyon makes a great alternative to Paris (466 km to the South East and 150 km to the Swiss Border) for those looking for some city action prior to hitting the road.
Lyon is an ideal city to start or end a French road trip, especially if you're planning on heading over the Alps, and for this reason its a haven for French motorhome rental companies, with as many as four major motorhome/campervan rental organisations to choose from. Lyon has two airports, Lyon Saint-Exupéry International Airport and Lyon-Bron Business Airport, so its just as easy to get in and out of by air too.
Top Motorhome Rentals in Lyon: Anywhere Campers, Avis Car-Away, McRent France, Black Sheep Camper Van. You can also pick up a motorhome rental in Auvergne-Rhône-Alpes from Anywhere Campers and Avis Car-Away in Grenoble.
Marseille, Provence-Alpes-Côte d'Azur
Marseille Provence Airport is the main international airport serving the city of Marseille and is one of the best spots to begin a coastal road trip in the south of France.
It's well served by some of France's top motorhome rental companies, and there are more depots dotted over the southern coast, with some allowing one-way road trips.
But don't skip Marseille itself, steeped in history and boasting some of the finest seafood anywhere in Europe, take some time out to plan your French self-drive holiday schedule with Marseille very much at the forefront of proceedings.
Top Marseille Motorhome Rental Companies: Anywhere Campers, Avis Car-Away, McRent France, Black Sheep Camper Vans. RV Rentals from Anywhere Campers and Avis Car-Away are also available in Nice, Cannes and Saint Maxime Sur Mer in Provence-Alpes-Côte d'Azur.
Nantes, Pays de la Loire
In an effort to demonstrate the sheer popularity of hiring a campervan, motorhome or RV in France, even some of the lesser-known areas have an excellent range of motorhome rental depots in France, though it's worth noting that Nantes, close to the west coast, is a major city. It's beautiful too…
Motorhome Rentals in Nantes: Anywhere Campers, Avis Car-Away, McRent France, Touring Cars France, Van-iT. Avis Car-Away has campervan hire available to pick up in Angers, Pays de la Loire.
Centre-Val de Loire
There is a depot for Avis Car-Away RV rentals in Angers or Tours, which are about 240 km to the South West of Paris, but when it comes to Campervan and motorhome rentals in the wine-drenched Loire, you might want to be thinking more in terms of it as a base for some great cycling tours without the motorhome.
Grand Est
France Motorhome Rental in the Grand Est is, like the Loire, dominated by wine -Champagne is here. So, again, think of your self-drive rental as a starting/end point for a grand day out if you fancy a tipple. RV rental branches are available in Grand Est from Anywhere Campers, Avis Car-Away and Van-iT in Strasbourg, Colmar and Metz.
Hautes de France
You can pick up a motorhome rental in Hautes de France from Anywhere Campers in Lille, but don't expect to be stumbling over a fistful of French Motorhome Rental depots in Hautes de France on the French/Belgium border. Therefore, it might be good to include this beautiful region as part of a wider scenic drive.
Normandy
McRent France has motorhome rental depot in Rouen and at Caen Carpiquet Airport in Normandy, which is handy if you're starting a battlefield tour and you've the Somme or Verdun (say) in your sights. In fact, a campervan or motorhome is the best way of visiting France's historic battlefields, or anything else in Normandy for that matter.
Nouvelle-Aquitaine
In the far south, Nouvelle-Aquitaine borders Spain, and for sun-seeking self-drive tourists in France, Anywhere Campers and McRent campervans/motorhomes/RVs can be picked up in Bordeaux, Biarritz and Poitiers. Nouvelle-Aquitaine is the largest administrative region in France and has nine airports to its name -so make sure you pick the right one!
Occitanie
To the east of Nouvelle-Aquitaine (also on the Spanish border) is Occitanie, a city that features both a Mediterranean coastline and the mountainous Pyrenees -the best of everything, then. RV Rental is available in Montpelier and Toulouse from Anywhere Campers, Avis Car-Away and Van-iT, do some research in advance to choose the right motorhome rental supplier for your requirements.
Top 15 places to visit in France
When it comes to campervan, motorhome or RV rental in France, the sky is the limit. And while we've handpicked fifteen of the best places to visit in France in this section, that doesn't automatically mean that those that haven't make the list are somehow irrelevant. In fact, we're fairly sure that the best place you'll be visiting on your French road trip will be a certain somewhere that you'll stumble into on some unknown off chance. That's the beauty of a self-drive vacation, serendipity, discovering a place that seems to have been tailor-made for you at the most opportune moment.
Paris
There isn't really much more we can say about Paris in a few dozen words that you don't already know, suffice to say that it does, largely, meet any positive pre-conceived expectations. In terms of motorhome rental, it's best enjoyed via the city's excellent public transport links, so park up your preferred self-drive rental and get stuck in.
Palace of Versailles
Perhaps one of your first stop-off points on your French self-drive vacation will be the fantastically opulent Palace of Versailles, under 20km from the centre of Paris. You'll need at least a day to explore the former home of King Louis XIV (1638-1715) and maybe another to check out the grounds. Jaw-dropping.
Côte d'Azur
Offering the chance to turn a French road trip into a scenic drive par excellence, the Côte d'Azur has at least 115 kilometres (71 miles) of coastline and beaches, 18 golf courses, 3,000 restaurants and, when the weather sees fit, 14 ski resorts. Over to you figure out how you're going to tackle this one!
Mont Saint-Michel
Located in Normandy, this tidal island plays host to a former monastery that has earned it UNESCO World Heritage Status. Sure, you can drive onto Mont Sain-Michel in your self-drive rental, but you might want to walk across the bay instead. Just ensure you do some research in advance to be on the safe side.
Loire Valley
We touched on the Loire Valley earlier, it's worth adding that there are loads of cycle paths to facilitate a bike tour in this part of France, so if you're on a wine tasting trip, park up the motorhome rental and enjoy the magnificent scenery and the local delights with impunity.
Provence
This could be one of the prettiest parts of France (Cezanne certainly thought so) and is almost mandatory if you're planning a coastal scenic drive on your French road trip. Located in the southernmost eastern corner of France, it's a hop, skip and jump away from Italy too, so go figure…
Alsace
More border hugging action awaits you and your French road trip crew at Alsace in the northeast. Bordering Germany and Switzerland, the region is as much German, or Swiss, as it is French -one for the history buffs, then. A cultural melting pot that needs to be checked out on your French motorhome tour.
French Alps
Driving a campervan or motorhome over the French alps could, quite honestly, be the best scenic drive/road trip anywhere in Europe. But you'll need to keep a close eye on weather/road conditions, in addition to having a clear understanding of your route and destination. Plan, plan again and be prepared to have the experience of a lifetime.
Carcassonne
UNESCO World Heritage site alert! Carcassone will be well known to history buffs, but if you're new to this fortified city, strategically, located in the South, it's worth visiting just for the medieval citadel. We recommend parking the motorhome rental and checking it out on foot: the local food and wine are sensational.
Brittany
This peninsula in the northernmost part of France often gets overlooked, possibly because of its spontaneous weather, but it's an ideal destination as part of a French road trip. For geology buffs, Brittany will be an invaluable location on account of its prehistoric megaliths, but it's unique character will appeal to everyone who visits.
Reims
It's only 30km to Champagne from Reims, over to you to pick the motorhome logistics out of that, but Reims itself is beautiful. At its centre is the famed gothic cathedral, but this is only the start for fans of architecture -Saint Remi Basilica, Palace of Tau, Villa Demoiselle- and there are plenty more besides.
Rocamadour
More in the way of architecture for those inclined, this time with a decidedly middle-age aspect, but even if that's not your thing, merely approaching the sheer splendour of Rocamadour in your French motorhome rental will inspire sighs of wonder. And the local cheese is fantastic!
Dordogne
The Dordogne plays host to Rocamadour (above) but if you're in the vicinity, you must visit one of France's most beautiful villages, Collonges-la-Rouge. Find a place to park the self-drive rental and take a boat trip to discover why the 10,000 years old Gouffre de Padirac is the most visited cave in France.
Pyrenees
Lying to the west of the Alps and bordering Spain, the Pyrenees are another spectacular treat for your campervan, motorhome or RV, and all those who sail in them. As with the former, you'll need to plan this meticulously to get the best out of it, but once done, you're in for a lifetime's worth of visual treats.
Burgundy
A little to east of the centre of France, lies Burgundy, so before we've even arrived, you're guaranteed a wonderful scenic drive through the French countryside. And if you don't fancy another night in your self-drive vacation, why not spend a night in a genuine Chateaux! Did we mention that Burgundy is famous for wine?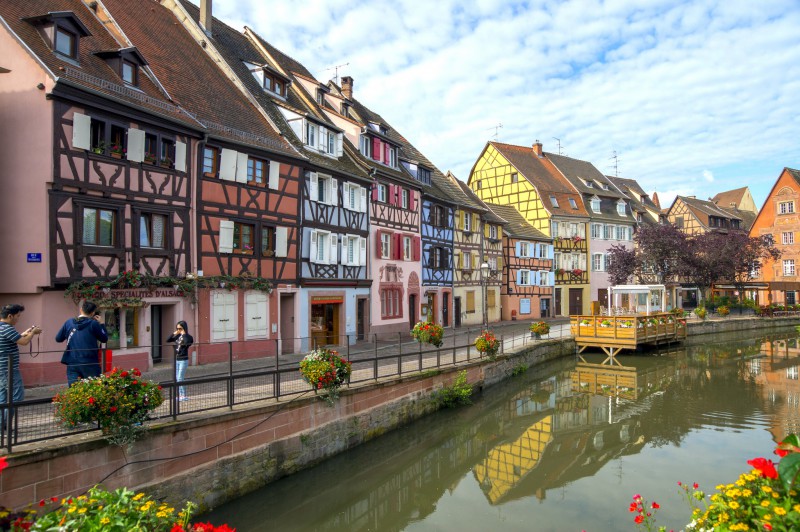 Motorhome Rental in France – Off the Beaten Track
Forget Paris and get adventurous; plan your campervan hire or RV rental holiday in less explored France! Mont St Michel in Brittany in the northeast of France (not far from Le Mans, for those interested) is an almost-island; just 2km long it is connected to the mainland by a reek of rock. Cars are not allowed in the town; so it retains a sort of bygone era feel. The French Riviera is bursting with wildlife including flamingos and 400 other species of birds. Visit the protected areas at Bouches Du Rhones to explore the flora and fauna rich marshland and brine lagoons.
Dieulefit is a small pottery town in Drome provence. An art lover's paradise, you will be hard pressed to find a more eclectic collection of pottery and art. Sample the Basque region near to the Spanish border at Saint-Jean de Luz, in the shadow of the Pyrenees Mountain Range. See a replica of the Statue of Liberty (yes, from New York) atop a doric column at Montfaucon. The monument was constructed to commemorate the cooperation between France and the USA in defeating the Germans during World War 2.
French Road Trip by Motorhome Rental:
Lyon, on the doorstep of Paris & Marseilles
With a major airport and in prime location, Lyon France motorhome hire vacations allow easy access to Paris and Marseilles, while allowing you to largely avoid the major tourist hubs. Enjoy the restored old town, Theâtre de Guignol and art galleries, not to mention the renowned cuisine. Visit the island monastery of the Ile Barbe. You cannot miss the simply breathtaking towers and Romanesque architecture of Notre-Dame de Fourvière Basilica.
Continue driving on your France camper rental towards Marseilles, take a detour to Montpellier and see the lakes on the way around Vauvert. From Marseille drive the famed French Riviera coastal route towards Nice and the well-known cities of Monaco and Cannes, playgrounds of the rich and famous. Stroll the streets, as the sleek, fast cars zoom by and spot the extravagant yachts in the marina.
No matter what your final destination on your motorhome rental road trip, most France motorhome rental and campervan hire agents will allow you to return your RV rental in France to another major city location or do one way rentals in Europe to another country.    Throughout France there are holiday parks and caravan and camping sites that will accept motorhomes, campervans and RV hire in France with truly amazing locations and facilities.
Best France Tourism Information Websites
We've included this section to save you time. As you've probably discovered during some cursory research, the internet is stuffed-full of people offering you advice on visiting France.
Our hand-picked selection will be of particular use to those wishing to explore the region specifically via a campervan, motorhome or RV rental, and we've even suggested some sites that drill into specific areas, all for your convenience.
About France
An easy one to get stuck into for first time campervan, motorhome and RV renters looking to explore France. You can navigate About France by theme, which is useful if you need inspiration, or just want to get going and make up your own road trip story as you go along.
Explore France
For all intense and purposes, Explore France is 'live', meaning that whenever you click on it, the information is current. For example, in the winter, campervan and motorhome self-drive holidays will have instant access to what happening on the Ski Slopes. Definitely one to check for short-notice activities.
Paris Info
The menu on the landing page of Paris Info is clearly grouped to help you get where you want for all of your campervan and motorhome rental needs, and in a couple of clicks there's even a section for camping locations in Paris. For self-drive holidaymakers looking to visit Paris, this is a great place to start, of course.
Visit Paris Region
The official website of the Paris Region destination is ready to suggest things to do with you and your Parisian self-drive road-crew, right now. But you can also plan in advance, so if you're thinking of visiting Paris with your motorhome rental at some point in the future, bookmark 'Visit Paris Region'.
Visit French Wine
Have we me mentioned French wine in any of the previous sections? Either way, Visit French Wine is a great place to plan a scenic drive while taking in the many delights of one of Frances most famous products, whatever time of the year, while bearing in mind (again) that motorhome rentals and wine don't mix…
Visit Alsace
An invaluable source of information if you've hired a campervan or motorhome in France and you're planning a trip to this unique part of France. Alsace is a veritable melting pot of three countries on the border with Germany and Switzerland. Visit Alsace effortlessly shows you the best way to get the most out of this historic region.
Auvergne-Rhône-Alpes Tourism
Heading into the Auvergne-Rhône-Alpes in south-eastern central France? Then welcome to Auvergne-Rhône-Alpes Tourism, the ideal guide to see you safely over this part of the alps and beyond. And with hot tips and suggestions, camper and motorhome self-drive holidaymakers need to look no further for the best advice in town.
Brittany Tourism
'Brittany, the best kept secret in France', heads up the Brittany Tourism website. And they have a valid point, in fact, if you're planning a road trip in your campervan, motorhome or RV rental through France, Brittany is almost overqualified to satisfy the needs of you and your crew, irrespective of age and interests. Just don't overlook this north-western most part of France.
Loire Tourism
Apart from wine, the Loire Valley, just South-West of Paris is one of the best places to visit on a self-drive holiday because, basically, it's one long scenic drive -more on that a little later.
It's also fantastic for couples looking to provide a suitable backdrop to a romantic road trip in France and Loire Tourism is the ideal guide.
Normandy Tourism
As any history buff will tell you, Normandy, the site of the D-Day landings in Northern France, is packed full of history and Normandy Tourism proudly shows off the region in an easy-to-follow-format that will be invaluable to motorhome tourists looking to discover the north coast of France.
There's even a 'cheese route' section to go with all that wine you've been guzzling down.
Tourism Occitanie
French websites that deal with specific regions in France are good friends to self-drive holidaymakers, because they provide an overview of an entire area rather than just town or city.
Tourism Occitanie does just that by offering a detailed overview of this popular area on the Mediterranean Sea in Southern France, bordering with Spain.
Provence-Alpes-Côte d'Azur Tourism
If you visit the South of France and the Mediterranean region bordering with Italy, Provence-Alpes-Côte d'Azur Tourism, also provides some fantastic, local scenic drives specifically for tourists that have chosen a campervan or motorhome rental to navigate this area of France. And it's great for suggesting activities for your self-drive crew, whatever their age or interests.
Petrol/Gasoline Prices in France
We end this section with three sites offering some practical information for those seeking to enjoy France via the road in a self-drive rental vehicle.
Fr.Fuelo.net allows you to plan your route while taking into consideration fuel stops. Better still, it gives you at-pump prices, a bonus for those sticking to a budget on their French road trip vacation.
Visas for France
If you're planning a self-drive vacation in France it's essential you check out if you need a visa for France, before you do anything else!
And while you're at it, if you're thinking of popping over one of Frances borders in your motorhome rental, check the visa requirements of your destination too.
EuroCampings France
And finally, places to camp in France in your campervan, motorhome or RV. And before you ask, no you can't just rock-up and park where you want to, and not all camping sites will accommodate that 6 bed RV.
So, plan your routes after having consulted Eurocampings. We've some more info on this subject in our FAQ's further down the page.
Top 7 Scenic Drives in France
Since the arrival of GPS, planning or following a route, scenic or otherwise, has never been easier. In the subsequent section, we're going to suggest seven fantastic scenic drives that criss-cross over France, all you have to do it switch on your sat nav, punch in some details and you're good to go.
But we also recommend that, sometimes, you turn off your sat nav (if it's safe to do so, i.e., not halfway up a mountain in a storm) and enjoy the trip as it unfolds. And just because we've suggested seven extraordinary drives for you and your self-drive crew to enjoy, don't be afraid to plan your own or take on suggestions provided by the motorhome renters you're bound to encounter along the way.
Alsace Wine Route
Marlenheim to Thane via Obernai, Ribeauville and Colmar
Once again, drinking and driving don't mix, so if you're planning on having a tipple, make sure the venue has local space to accommodate your campervan, motorhome or RV rental.
The 170km long Alsace Wine Route isn't all about wine though, pretty villages and eye-popping scenery make this a very special road trip, even if you're teetotal.
Col de Turini
Sospel to La Bollene
We've been talking about driving into the alps throughout this article, so now it's time to invite you onto the Col de Turini, a short (11km) but decidedly sweet scenic drive over the mountains close to Nice.
Obviously, use your common sense with the weather, but for those new to mountain driving, this a great place to start.
La Cote d'Or
Santenay to Dijon via Beaune, Nuits-St-Georges & Chateauneuf-en-Auxois
As the crow flies, La Cote d'Or scenic drive only an hour from Santenay to Dijon, home of, arguably, the most famous mustard in the world.
But take your time, this French drive may be short but it's worth spending some time in all three cited villages to get a feel of this, at times, forgotten part of Eastern France.
Loire Valley
Blois to Saumur, via Amboise, Chateau de Chenonceau and Chinon
With the slight detour, it's only an hour and three quarters on this splendid scenic drive through the Loire Valley, a bucolic centrepiece at the heart of France.
Bustling with châteaus (wine alert) and quaint villages, it might even be worth parking up the motorhome rental and, literally, getting on your bike.
Route des Cretes
Sante-Marie-Aux-Mines to Thann via Col du Bonhomme, Col du Herrenberg, Grand Ballon & Cernay
This glorious mountain pass that straddles the French/German border is loaded with 20th Century military history. Indeed, the Route des Cretes was actually built by French troops who probably didn't appreciate the spectacular views along this 89 km stretch of road… But you and your motorhome rental passengers have the chance to make up for that.
Route Napoleon
Antibes to Sisteron, Gap, Laffrey and Grenoble
At 225 km long, this mountainous section of the Route Napoleon is one of the lengthier French scenic drives here, and there are plenty of schedules online advising the best was to tackle it.
However, you're in a motorhome rental, so you can do it how you want. Just take heed of our recommended stop-off spots.
Gorges of the Ardeche
Vallon-Pont-d'Arc to Pont St Esprit
Aka the European Grand Canyon. And you and your motorhome crew are in for a treat as you navigate a series of breath-taking gorges. But do make sure that you park up the campervan/motorhome rental and see some of the views via the river on one of the many boat tours. Finally, if you have to do one thing in the Gorges of the Ardeche, visit the Chauvet Cave…
When's the best time of year to rent a campervan in France?
One of France's advantages when it comes to hiring a campervan, motorhome or RV for a road trip/tour of the country, is that you can hire a self-drive rental virtually any time of the year in almost any part of France. Of course, the former statement requires a degree of common sense, particularly when it comes to mountainous territories and their foothills.
In these areas the weather can change in an instant, even in high summer, so you will have to research these regions on an ad hoc basis if you're planning on taking your motorhome rental to either the Alps or Pyrenees. And please also note that it is mandatory to equip your campervan, motorhome or RV rental with winter tyres, or at least have the capacity to hold snow chains or snow socks, from 1st November to March 31 in certain mountainous areas. Check before you go.
In the following we'll take a look at each season from five major French cities: Brest in the far north west, Bordeaux in the far south west, Strasbourg in the north east, Marseille in the far south East and, for control, we'll include Paris too. All the temperatures are in Celsius.
Spring (March to May)
With the possible exception of Strasbourg in the north east, most of France will be above zero in the beginning of Spring and, by the end, Strasbourg could be as high as 20. Brest begins at around 2 and, like Strasbourg (and indeed Paris) could also reach 20.
Warmer climes will be found in both Bordeaux and Marseille in the south, the lowest at the beginning of Spring is 5, but at the end both will be getting close to 25.
All told, Spring's a great time to visit France in your motorhome rental, 'Paris in the Spring' has even been immortalised in both film and song, and you might even be able to get around for less than you'd pay in summer and autumn.
Summer (June to August)
Strasbourg, Brest, Paris and even Bordeaux begin the summer at around 10, only Marseilles is pretty much guaranteed to be 15 or above. By the end of the summer, Marseille could be nudging the 30's with Strasbourg, Brest, Paris and Bordeaux all in their 20's.
For fairly obvious reasons, France in the summer is very popular with tourists, especially self-drive holiday makers. For this reason, it's a good idea to plan your French road trip while bearing in mind congestion hot spots to prevent your cherished scenic drive turning into a scene from Jean-Luc Godard's classic 'Weekend'.
And do bear in mind that while it may be t-shirt weather in the lowlands, those who venture into more alpine regions may be in for a nasty surprise if they've not planned in advance, even at the height of summer.
Autumn/Fall (September to November)
Strasbourg, Brest, Paris and Bordeaux will all be pleasantly warm at the beginning of autumn with temperatures ranging from 15 to the low 20's, though Bordeaux could get close to the mid 20's that you should expect in Marseilles.
Arguably, the autumn may even be the best time to visit France in a motorhome rental -the kids will have gone back to school and the tourist numbers significantly lower than in the previous couple of months, so that scenic drive you've been planning may be as uncluttered as it was in your mind's eye.
But don't leave it too late, by the end of the autumn the mercury could be hovering above zero in Strasbourg and Brest, with Paris and Bordeaux not getting much above 10 -though the latter, along with Marseilles may still tickle the teens.
Winter (December to February)
Strasbourg, Brest, Paris, Bordeaux and Marseilles will struggle to reach 10, with Strasbourg finding it hard to get over 0. But the winter is also a good time to visit France, self-drive holidaymakers will have so much more freedom to come and go and tourist destinations, while not abandoned, will be much quieter.
Paris, for example, is a great destination in the winter, and there are plenty of motorhome and campervan campgrounds to accommodate you, your self-drive crew and for less!
One final top tip, you are strongly advised to speak to your motorhome rental agency for specific advice when travelling in the winter, especially if you're planning on hitting the mountains. And if you're new to snow chains or socks, get someone to show you how to fit them before you set off!
France RV Rentals Frequently Asked Questions (FAQ)
You may have stumbled across the FAQ section first, if so, do ensure you read the rest of this article for context. Hiring a campervan, motorhome or RV in France (or any rental vehicle anywhere for that matter) requires more than a spot of research to ensure you're not only getting the best deal, but you're prepared for the nuances of the county you're visiting.
How old do I need to be to hire a RV rental in France?
21 is the minimum age for hiring and driving a camper or motorhome in France, though campervan hire companies will often charge extra insurance-related for those under 25 years. Also, some rental companies will only hire to 25 years and over.
Which side of the road do I drive and pass on in France?
You drive on the right side of the road, and overtake on the left. But vehicles may overtake on the right of other vehicles in slower moving lanes. And on steep gradients vehicles travelling downhill must give way to vehicles travelling uphill.
What are the speed limits for campervans & motorhomes
This varies, so you'll need to check. For a campervan or motorhome under 3.5t it's 130km on motorways and 80km everywhere else, over this weight and it's 110km and 80km respectively. If you're planning on crossing borders to other countries, check their requirements too as they may well be different.
Do I have to wear a seatbelt in France?
Yes, seatbelts need to be worn in all motor vehicles. Anyone not wearing a safety belt in your self drive rental will be fined by the local police.
Can I drive my France motorhome rental in another country in Europe?
Totally depends on your rental company, however most do allow travel in other EU counties, as well as some non-EU countries. Check the terms and conditions when you book, there is a link on the booking form.
Do I have to carry any documents when driving in France?
You do: Your passport, proof of insurance and a Vehicle on Hire Certificate.
Are there road tolls in France?
Yes there are on some main highways, and the amount you pay depends on the size of your campervan or motorhome rental and it's split into categories. For example, a Category 2 (intermediate vehicle) will be between 2 to 3 metres and the Gross Vehicle Weight (GVW) must be below 3.5 tonnes. A Category 3 vehicle is a Heavy Goods Vehicle (HGV) or bus with two axles with an overall height of 3 metres or more and a GVW greater than 3.5 tonnes.
Is wild (free) camping allowed in France?
Bit of a sticky one, this. In short, wild camping is permitted in France subject to the permission of the landowner or tenant of the land, but not on the coast, in protected natural sites or nearby classified historic monuments. Our advice is to check your rights to wild camping in certain areas when planning your French road trip as a matter of urgency or use authorised campsites, campgrounds or Aires Naturelles .
What are rural camping and natural area (Aires Naturelle) camping in France?
Aires Naturelles (natural area campsites) are a great option for campervans and motorhomes. These are natural areas that have up to 25 large spaces for you and your self-rive rental crew and will have (at least) a shower block/WC plus other moderate facilities. They are located all over France.
Are one-way RV rentals allowed?
Depends on your motorhome rental supplier, but all companies allow one way rentals between their own locations in France. The major RV Rental companies also allow one-way motorhome rentals to other European countries.
Can I drive a motorhome rental in France with a standard driver's license?
Unless your license has been issued inside of the EU, no. You must have an International driving permit when driving in France or a certified translation of your license.