Munich Motorhome Rental, Germany
Compare RV Rental and Book Campervan Hire in Munich
Germany is the ideal European country for a grand road trip. There is so much to see in this beautiful part of the world, from modern cosmopolitan cities, to ancient medieval villages with cobbled streets and half-timbered buildings. One of the best ways to make the most of your trip is to organize a Munich motorhome rental and spend a week or two touring Bavaria and the south of the country. It is even possible to arrange a one-way drop off in Frankfurt, which means that you can keep moving north from Munich without having to retrace your steps. There are many good campervan parks and campsites all along the route, and with a campervan hire in Munich you can say goodbye to schedules and just see all the sights at your own pace.
You're looking to hire a campervan, motorhome or RV in Munich and we're here to show you how to go about it. And before you leave under the misapprehension that you can find better advice elsewhere online, we'd like to take the opportunity to explain why you're in the best place, right now.
Firstly, we've years of renting campervans, motorhomes and RV experience under our belts and, between us, have enough travel experience to outdo Marco Polo. Oh, we also like to keep things real-world simple: read this and get renting in minutes.
We'll start by getting you the ideal campervan, motorhome or RV for your Munich road trip, taking into consideration your budget, with whom you're travelling and how many of you are going. Once you've got that sorted, you'll be pleased to learn that hiring a rental vehicle in Munich is child's play.
We'll follow that by recommending some places to visit on your Munich road trip, covering a cross-section of suggestions designed to appeal to self-drive holidaymakers that may be limited for time or working to a budget.
Finally, we'll conclude with some recommended campsites and campgrounds for you and your family and/or friends to stay in. Let's get started.
Campervan models available in Munich
Our RV rental Munich depots have a large range of campervan and RV models for you to choose from. For couples or small families (2 children) you can book a compact budget vehicle, or spend a little more and get a Munich motorhome rental with a shower and toilet. For larger families and groups of friends travelling together there are really big and comfortable motorhome rentals that can sleep up to 6 adults in comfort. All the vans have fully equipped kitchenettes and air-conditioned drivers' cabs.
Leading Munich campervan rentals brands include Compass Campers, Euromotorhome Rental, McRent Germany, Pure Motorhomes or DRM, Germany's largest motorhome rental company.
Top Munich Motorhome Rental Companies
Even if you've never hired a vehicle before, you'll probably have heard of all those horror stories about paying through the nose for additional insurance on the one end, only to be charged for a tiny dent in the bodywork that was already there when you set off. Let's nip that in the bud, if you want you can sort rental vehicle insurance via your own insurance company (though you may already be insured. Check!) but besides that, what sort of self-respecting, successful business wants to risk their reputation by ripping off their customers?!
The short answer is none of the below, and with the right attitude, rental companies can be a mine of good advice when it comes to road tripping too. Here are five tried, tested and trustworthy top rental companies in Munich, all with a reputation that proceeds them and all of them with a lot more to lose than you have!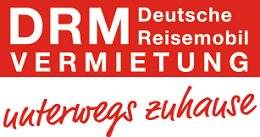 DRM
'DRM' could already be the rental abbreviation of a 'word to the wise'. By using three brands from the mighty Trigano Group of companies, Eura Mobil, Karmann-Mobil and Forster, DRM have set out their stall as a top Munich motorhome Rental Company that knows what they're doing. Why?
Trigano owns about a dozen of the top motorhome rental brands in Europe and have reputation for reliability and innovation. DRM has also included the classic Volkswagen California in their fleet, the fact they understand the romantic draw of hiring a campervan or motorhome rental and heading into the known/unknown speaks volumes.
DRM Munich RV Rental Depot: Adalbert-Stifter-Weg 41, Markt Schwaben, Germany.
Location: About 18 miles/30 km from Munich Airport (MUN), 17 miles/28 km from Downtown Munich.
DRM Munich Depot Opening Times:
May to September

Monday to Friday: 8am to 6pm
Saturday: On request
Closed Sunday

October to April

Monday to Friday: 9am to 5pm
Saturday: On request
Closed Sunday
Included with Standard Rate:
Unlimited kms/mileage
24 hour assistance
0-2 years old
DRM Munich Rental Vehicles include:
Poptop Camper (California Series/Compact Smart)
DRM's Volkswagen Poptop Camper may not look very much like their classic 60's bus, but it has an identical spirit. It's probably the best-looking campervan out there, and it's just begging to be taken on a sunset-soaked scenic drive. Choose from a range of three, suitable for 4 of you.
Campervan with Shower/Toilet (Compact Series)
An ideal choice for those new to self-drive holidays and couples that want for nothing, these four Campervans with WC/showers in DRM's Compact Series are superb.
If you want your road trip to be accompanied by a mobile apartment, tweaked to perfection, this is a great place to start.
Motorhome Rental
There will be the self-drive holidaymaker that knows precisely what they want. Then there are the potential motorhome renters who are happy to pore over specs and features and procrastinate at length, before making a final decision. DRM's vast range of motorhomes will appeal to both because they're guaranteed to have something for the former and, eventually, the latter!
The following range caters from 2 to 6 people and covers two basic motorhome styles. The old-school cabover (alcove/over cab) with that practically minded protrusion over the cab and the sleeker, semi-integrated, low-profile style for the aesthetically conscious. Let's check them out.
There are five Semi-Integrated Low-Profile Motorhomes (rather confusingly entitled the 'Classic Series' for those that know about these things) catering for 2, 3 and 4 of you. All of them come with kitchens, WC/Shower and specific features that will simply connect with the right self-drive holidaymaker.
The (classic) Alcove/Over Cab Motorhome (aka, the Family Series) will fit 2 over the cab, shoring up more space for the road-trip crew below. This makes them ideal for larger groups of self-drive holidaymakers and there are six to choose from, two sleeping 4 and two sleeping 6.
Fully Integrated RV Group A (Comfort Series)
Do you want to visit Munich in, what is essentially, a tour bus? 'Fully Integrated' (aka an RV: Recreational Vehicle) means you can walk from one end to the other, and DRM have two to choose from, one sleeping 4 and one very decadent model (L2S Comfort Luxury) that sleeps 2.

McRent Germany
Before we get into this, McRent offers airport and/or city hotel transfers to their depot in Munich. McRent themselves are one of the largest vehicle rental agencies in Europe, so they're doing something right!
They have a vast array of campervans and motorhomes on their books and when it comes to campervan/motorhome manufacturers, McRent only use two exceptional rental brands: Dethleffs, one of the oldest motorhome brands in Europe and Sunlight, already Germany's top motorhome brand, even though they're barely ten years old.
For many, McRent will already be a go-to company for campervan, motorhome and RV hire.
McRent Munich RV Rental Depot: Gewerbegebiet Tittenkofen, An der Erdinger Str. 5 A, 85447 Fraunberg, Germany
Location: About 11 miles/18 km from Munich Airport (MUN), 30 miles/49 km from Downtown Munich.
Included with Standard Rate:
Unlimited kms/mileage
24 hour assistance
0-2 years old
McRent Munich office hours:
Monday to Friday:

Pick Up: 2pm to 5pm
Drop Off: 9am to 11am

Saturday:

Pick Up: 11am to 2pm
Drop Off: 9am to 11am

Closed Sunday, and Public Holidays
McRent Munich Rental Vehicles include:
Poptop (Urban Standard)
McRent's Urban Standard Poptop has living accommodation inside the lid on the roof meaning more space for 4 of you inside and enough room to accommodate a WC/Shower and decent kitchen.
Not only does it look very cool, it's also got two litres of go under the hood.
Campervan (Urban Plus)
More space for 2 of you (it actually seats 4 so guests are welcome too!) more power under the hood and, generally, more room to stretch the legs.
With a good kitchen, WC/shower and plenty of gadgetry features for the geeks, this is also a great choice for small families.
Motorhome Rental
There is a host of little, though not insignificant, extras that come with McRent's range of motorhomes without any additional fee: air con in the cab, an awning, bike rack, gas bottles and a reversing camera. And for a small fee, little extras such as outdoor tables and chairs can be added.
McRent's range of motorhomes is broad, yet they're perfectly on-point with what they have to offer, making choosing the right motorhome a walk in the park. The fleet is split into two, two low-profile and two cabover, with everything you need for a fantastic self-drive holiday.
Low Profile Motorhome: McRents semi-integrated range of motorhomes all seat 4 (note 'seat') and they all come fully fitted with WC, Shower and a kitchen. The only fundamental difference is that Compact Plus and Compact Standard only sleeps 2 people but the Family Standard and Comfort Plus sleep 4.
Coachbuilt/Cab Over Motorhome: The classic cabover, the one that features the bump over the driver's cab, meaning more space for you and your fellow holidaymakers. The Family Plus, Family Luxury and Premium Plus easily sleep 6, but you'll need to sort through the specs to choose the perfect one!
Rent Easy
The only obvious competitor to the Trigano Group, when it comes to campervans, motorhomes and RVs, is the Erwin Hymer Group, and Rent Easy only uses brands that come under this auspicious umbrella. Hymer, Carado, Bürstner (based, appropriately, in Germany) and Etrusco (Italy) all have reputations that proceed them, especially Hymer who virtually invented the motorhome.
And as one would expect, Rent Easy have an excellent range of self-drive rentals that will appeal to all types of motorhome holidaymakers, including four RVs, which makes them the best supplier of this class on this page. Let's check them all out.
Rent Easy Munich RV Rental Depot: Ohmstrasse 14, Sulzemoos, Germany.
Location: About 33 miles/53 km from Munich Airport (MUN), 24 miles/38 km from Downtown Munich.
Pick up and drop off times:
Monday to Saturday

Pick up: Pick up 2pm to 5pm
Drop Off: 9am to 11am

Closed Sunday
Included with Standard Rate:
250 kms/day (about 155 mile)
24 hour assistance
0-2 years old
Rent Easy Munich Rental Vehicles include:
Poptop Camper (City Classic/First)
Both of these snazzy budget Poptop's seat and sleep 4 of you. If you're looking to hit the highways and byways of Munich and her neighbouring regions under budget, this is a fantastic place to begin your journey. And somehow, they've managed to squeeze a restroom into the City First!
Campervan with Shower/Toilet (City Extra)
Another luxury option for couples, seriously, if you fall into this category you've got your work cut out!
The City Extra is complete with a WC/Shower, kitchen, space and seating for 4: worth noting you could save a Euro or two by having a couple of mates sleeping al fresco.
Motorhome Rental
You're going to need to pay a little attention to your licence when choosing a motorhome from Rent Easy. This is because some of them are over 3.5 tons in weight, meaning that you may require a different style of license.
In the UK, for example, if you passed your test before January 1997 then you may automatically be able to drive larger, heavier vehicles weighing up to 7.5 tonnes. But if you aren't permitted to drive a C1 class vehicle, you're going to have to go for something smaller or take an additional test.
Semi-Integrated Low-Profile Motorhome: Easy Rent has five to choose from, two sleep 2 and three sleep 4. But note, the Exclusive Extra may require a special license. And as we've seen, some of these options seat more than they sleep, so you could save some wedge with that under-awning sleeping space.
Alcove/Over Cab Motorhome: Three flavours sleeping as many as 6 of you, with Premium Extra requiring a special license. Also, pay attention to the seating, while the Family Extra and Family First sleep 6, they only seat 5. To discover how that works in a practical sense, speak to Rent Easy directly.
Fully Integrated RV Group A
Self-drive holidaymaking at its most luxurious? Apart from the Active First, the remaining three fleet options in the fully integrated, Group A, RV class require special licenses, making them some of the biggest on this page, and as close as you can get to driving a vehicle without an HGV license!

Anywhere Campers Germany
If you've randomly opened this page to check out hiring a motorhome in Munich and your eyes have landed here, you might just have lucked out. Anywhere Campers in Germany don't beat about the bush when it comes to motorhome rental, they only have three motorhomes to choose from and two of those are virtually identical, save the choice of manual or automatic transmission.
In addition to taking out the hassle of weighing up a bunch of specs, there is one additional feature that really does change the game. Anywhere Campers will drop off and pick up your rental vehicle anywhere in Europe!
Munich Pickup/Dropoff: Anywhere Campers will meet you at your requested pickup/drop off address in Munich, with your vehicle at your chosen time.
Included with Standard Rate:
250 kms per day
Free transfer
Bedding
Kitchen/cutlery
24 hour assistance
0-3 years old
Anywhere Campers Rental Vehicles:
Low Profile Motorhome (Adria Matrix)
Sleeping between 4 or 5 of you, the Adria Matrix is pretty close to perfection concerning its features -space, kitchen, WC/Shower- and you can choose between automatic and manual transmission, which will be a welcome option for those new to self-driving holidaymakers and drivers unfamiliar with motorhomes.
Cab Over/Coachbuilt Motorhome (Sunlight A70)
One great option for 6 of you is the Sunlight A70 from Anywhere Campers, with all you need for family, friends and everything else in between. But with so many great options on this page, the deal-breaker is the fact that you can pick up your motorhome rental in Munich, say, and drop it off in Paris!

Euromotorhome Rental
With branches throughout Europe, Euromotorhome Rental have a pair of respected Italian brands, Rimor and McLouis, to occupy the pages on their books, two brands that form part of the returning Trigano Group and oversee almost 25 manufacturers. So instantly you have the reassurance of quality, plus a range of options to ensure you're buying into motorhome rental perfection that focuses first and foremost on practicality. Also, Euromotorhome Rental will deliver your vehicle to Munich airport or your city hotel, worth bearing that in mind when compared to other Rental companies in Munich.
Euromotorhome Munich RV Rental Depot: Serviced non-depot location. Pick up and drop off is done at the Munich depot at the agreed time.
Included with Standard Rate:
Unlimited kms/mileage
24 hour assistance
0-9 years old
Euromotorhome Munich Rental Vehicles include:
Poptop Campervan (Group A)
Looking for all of the fun of a self-drive holiday adventure, but don't want to blow your budget on the campervan? Euromotorhome's budget Poptop is affordable and effective, and you never know, your Munch road trip may even be a whole lot more fun because of it. Less can be more.
Campervan with Shower/Toilet (Group B)
Euromotorhome's Campervan seems to be the antithesis of the above sentiment, it comes with a WC/Shower, kitchen and space and offers the self-drive holidaymaker a totally different road trip experience. But for a price. A good moment to pause and think about what you want out of your self-drive vacation.
Motorhome Rental
We've already alluded to Euromotorhome Rental's decision to offer functional, practical motorhome rentals, maybe even at the expense of sleek looks. In short, Euromotorhome Rental have flipped the ratio of low-profile and cabover on its head, suggesting that they can see more value in making additional room for the sake of aesthetics.
Low Profile Motorhome (Group P): If Euromotorhome rentals have only chosen one low-profile/semi-integrated motorhome as opposed to six cabover style motorhomes, it might be worth paying serious attention to their selection. It's got a WC, Shower and kitchen but probably more importantly it has integrity. Food for thought, that.
Coachbuilt/Cab Over Motorhome: Euromotorhome Rentals have opted for six cabover-style motorhomes, over just one semi-integrated, that will accommodate as little as 4 and as many as 6 of you. Take it as a given there is a good reason why and take your pick. Bon Voyage!
Self-Drive Tour of Bavaria and Southern Germany
If you have about two weeks to spend exploring the south of the country, this is a possible itinerary from Munich to Frankfurt. After arriving in Munich, pick up your Munich motorhome hire at an RV rental or motorhome hire depot near the airport. You really need to spend a few days in Munich to visit the major sites, which include the Hofbrauhaus, the German Museum, the English Garden, the BMW Museum, and a side trip to the amazing Neuschwanstein castle. The Campsite Munich Obermenzing is conveniently situated just 8kms from the city centre.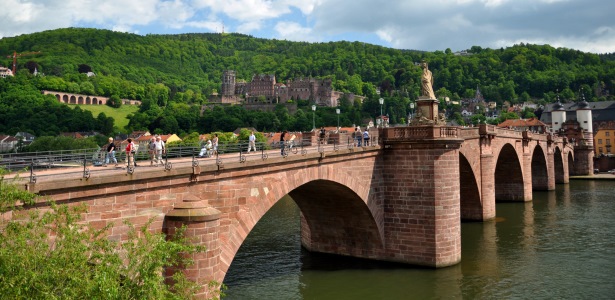 Whilst in Southern Germany, drive your Munich RV rental or motorhome hire to Augsberg, Bavaria's third largest city where there is plenty to see and do for a few days. After Augsberg, make your way to the medieval town of Rothenurg on the Tauber River, (184kms). Here the Campsite Tauberromantik is open all year round and gets excellent reviews. Rothenburg is a charming and romantic place to lose yourself for a few days; be sure to visit the Doll and Toy Museum.
After leaving Rothenburg it is 166km to Heidelberg, your next stop.  See the castle, the Apothecary Museum and the site of the original university, before continuing your grand tour to Frankfurt, the business capital of Germany.  If you have a little more time you can incorporate the intriguing towns of Strasbourg and Baden-Baden, where you can park your Munich motorhome rental in one of several good campsites while you explore one of the most beautiful parts of Germany.
Top 10 Places to Visit near Munich
Most self-drive holidaymakers will have a limited amount of time on their German road trip, so unless you've got a few months at your disposal, attempting to visit all of the top places that we've suggested to visit near Munich might not be feasible.
Have a read through and make a note of their location on a map, then work out the best way to join them up so they fit neatly into your schedule. Obviously, this also provides a fantastic opportunity to look at this from the point of view of a scenic drive or two!
Linderhof Palace
Inspired by the Palace of Versailles, Linderhof Palace is the smallest of the three palaces built by the somewhat eccentric King Ludwig II (25 August 1845 – 13 June 1886).
Compact enough to see in a day, it's the perfect destination for the Munich motorhome rental and is suitable for all ages.
Rothenburg ob der Tauber
You could be forgiven for thinking you'd wandered into a Hollywood version of a medieval village!
Rothenburg ob der Tauber is 100% authentic, in a state of preservation that's almost unreal. For the full effect, park up the self-drive rental and enjoy the cobbled streets and half-timbered houses on foot.
Neuschwanstein Castle
King Ludwig II also created the awe-inspiring Neuschwanstein Castle in honour of Richard Wagner, and if those towers look familiar, it was sufficiently awe-inspiring for Walt Disney to create Sleeping Beauty's castle.
It's one of the must-see destinations in Bavaria, but plan in advance, only guided tours are permitted.
Salzburg
Mozart was born and raised in Salzburg, its baroque architecture earned it UNESCO status in 1997 and, while it's a modern, vibrant location, it retains an ethereal air that sets it apart.
But before you dive into its delights, don't forget that potential scenic drive that borders Austria on the route between Munich and Salzburg.
Black Forest
And if it's scenic drives you're after, you could spend weeks touring around the Black Forest in your motorhome rental, stopping off at villages and towns that pique your interest via local campsites and campgrounds.
Why not select a few of the latter and play the road trip by ear?
Ingolstadt
Petrolheads, one thing, this is the home of Audi, and there's a fantastic museum to celebrate this 70-year-old marque.
For everyone else, Ingolstadt sits on the shores of the Danube, boasting a perfect blend of history and modernity that's genuinely beguiling. Did we also mention that this is the birthplace of the seminal Audi Quattro…
Berchtesgaden and the Eagles Nest
Glimpse into Germany's recent past by visiting Berchtesgaden and the Eagles Nest, where high ranking members of the Nazi Party would congregate.
You'll need to park the motorhome rental and take a bus to the summit, where you can enjoy a spectacular view from the bar or restaurant.
Regensburg
One for the history buffs, Regensburg was granted UNESCO World Heritage status on July 13th, 2006 for being 'the only authentically preserved large medieval city in Germany'.
If that doesn't get the juices flowing, you're better off visiting Disneyland. Though somewhat ironically, it's super child friendly too.
Stuttgart
More fuel for Petrolheads as Stuttgart is home to both the Mercedes Benz and Porsche museums.
It's also a great city for kids, it has one of Europe's best zoos and the State Museum of Natural History is among one of the best of its kind in the world.
Nuremberg
In Bavaria, a visit to Nuremberg is mandatory, and a good reason to park up the self-drive rental and take a walking tour of Nuremberg's medieval castle and the city's historic walls.
The Germanic National museum is on hand to put all the above into some sort of context too.
Best RV Campgrounds & Campsites near Munich
There is a common theme running through nearly all of our campgrounds and campsites near Munich, we'll get onto that shortly. But first, you might be wondering why you even need a designated place to camp, I mean you've rented a motorhome with sleeping facilities, a kitchen, maybe even a toilet and shower.
Rest assured, literally, you're going to need a safe spot to stay, a place where you can dump the waste and re-charge batteries in an environment that understands your needs. They're also a great place to glean some local advice and travel tips. Here are five of the best campsites near Munich.
Oktoberfest Camping
De-Gasperi-Bogen, 81829 München, Germany
It doesn't take a rocket scientist to figure out that if you're going to enjoy Oktoberfest properly, you're going to need a place to leave the motorhome, and Oktoberfest Camping is one of the best places to park up the rental vehicle and get some rest.
Onsite facilities are a welcome bonus for the, er, weary.
Campingplatz Pilsensee
Am Pilsensee 2, 82229 Seefeld, Germany
Fancy staying in a woody campsite beside a beautiful lake?
Campingplatz Pilsensee is the ideal spot to stay, especially if you're travelling with the family. The lake isn't just great for a swim, even a spot of fishing, it provides a superb backdrop for a home-cooked, campervan lunch.
Campingplatz Wolfratshausen
Badstraße 2, 82515 Wolfratshausen, Germany
Set in peaceful woodland, Campingplatz Wolfrathausen is a no-nonsense location for you, your motorhome and your road-trip crew.
The adjacent river adds a sense of tranquillity and peace to this charming campsite, and you might even find yourself re-planning your road trip so you can stay an extra night or two!
Camping Ampersee
Josef-Kistler-Weg 5, 82140 Olching, Germany
More riverside tranquillity awaits at Camping Ampersee, and check out the neat hedges that subdivide each camping spot, a great touch.
If you fancy leaving the motorhome for a day or two, there's a nearby train station nearby that gets you into the centre of Munich in 25 minutes.
Campingplatz am Wörthsee
Wörthseestraße 29, 82229 Seefeld, Germany
When it comes to campsites and bodies of water, it appears that the campgrounds in and around Munich are unbeatable and Campingplatz am Wörthsee is no exception.
You might want to check this one first if you're travelling with kids as it has a playground, invaluable after a day on the road.