Munich Motorhome Rental, Germany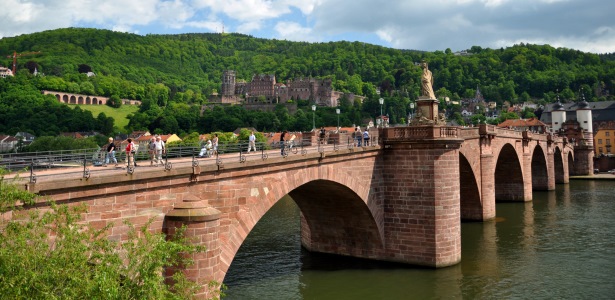 Compare RV Rental and Book Campervan Hire in Munich
Germany is the ideal European country for a grand road trip.  There is so much to see in this beautiful part of the world, from modern cosmopolitan cities, to ancient medieval villages with cobbled streets and half-timbered buildings. One of the best ways to make the most of your trip is to organize a Munich motorhome rental and spend a week or two touring Bavaria and the south of the country.  It is even possible to arrange a one-way drop off in Frankfurt, which means that you can keep moving north from Munich without having to retrace your steps. There are many good campervan parks and campsites all along the route, and with a campervan hire in Munich you can say goodbye to schedules and just see all the sights at your own pace.
Campervan models available in Munich
Our RV rental Munich depots have a large range of campervan and RV models for you to choose from.  For couples or small families (2 children) you can book a compact budget vehicle, or spend a little more and get a  Munich motorhome rental with a shower and toilet.  For larger families and groups of friends travelling together there are really big and comfortable motorhome rentals that can sleep up to 6 adults in comfort.  All the vans have fully equipped kitchenettes and air-conditioned drivers' cabs.
Leading Munich campervan rentals brands include Compass Campers, Euromotorhome Rental, McRent Germany, Pure Motorhomes or DRM, Germany's largest motorhome rental company.
Self-Drive Tour of Bavaria and Southern Germany
If you have about two weeks to spend exploring the south of the country, this is a possible itinerary from Munich to Frankfurt.  After arriving in Munich, pick up your Munich motorhome hire at an RV rental or motorhome hire depot near the airport. You really need to spend a few days in Munich to visit the major sites, which include the Hofbrauhaus, the German Museum, the English Garden, the BMW Museum, and a side trip to the amazing Neuschwanstein castle. The Campsite Munich Obermenzing is conveniently situated just 8kms from the city centre.
Whilst in Southern Germany, drive your Munich RV rental or motorhome hire to Augsberg, Bavaria's third largest city where there is plenty to see and do for a few days. After Augsberg, make your way to the medieval town of Rothenurg on the Tauber River, (184kms). Here the Campsite Tauberromantik is open all year round and gets excellent reviews. Rothenburg is a charming and romantic place to lose yourself for a few days; be sure to visit the Doll and Toy Museum.
After leaving Rothenburg it is 166km to Heidelberg, your next stop.  See the castle, the Apothecary Museum and the site of the original university, before continuing your grand tour to Frankfurt, the business capital of Germany.  If you have a little more time you can incorporate the intriguing towns of Strasbourg and Baden-Baden, where you can park your Munich motorhome rental in one of several good campsites while you explore one of the most beautiful parts of Germany.