Amsterdam
Amsterdam Motorhome Rental, Netherlands
Compare Amsterdam RV Rental and Campervan Hire
The Netherlands is a wonderful country for camping and campervan hire; the friendly Dutch people love camping all year, and as a result the Netherlands has a large number of excellent camping sites and campervan parks, suitable for Amsterdam motorhome rental and RV rentals. The countryside is full of delightful little villages to explore, and many of the good campsites are in close proximity to villages and towns.
The great thing about an Amsterdam campervan rental is that you have the freedom to explore the towns and countryside at your own pace, and just stop and stay whenever the urge takes you.  An Amsterdam motorhome rental is an inexpensive way to enjoy a family holiday and see new places, and children love the novelty of a campervan holiday.
Amsterdam Campervan Hire
Our McRent Netherlands campervan hire and Pure Motorhomes Holland motorhome rental in Amsterdam depots are located just 20mins by taxi from Schipol airport.  Browse our online listings and select the campervan, motorhome or recreational vehicle (RV) rental that best suits your needs and rest assured that it will be ready and waiting for you when you arrive in the country.  The depot is open from Tuesday to Saturday, and pick-up time is after lunch; you need to have your campervan back at the depot before 11am on the drop-off day, so it would be wise to plan your itinerary to include an overnight stop close to the city on the first and last days of your holiday.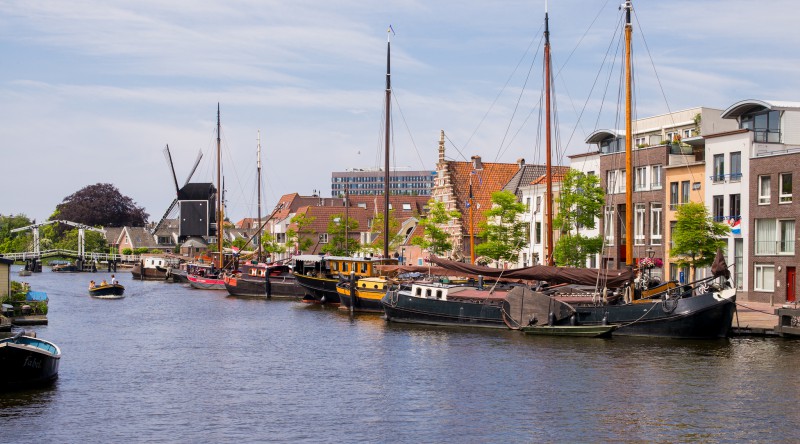 Models of campervan rental in Amsterdam
Our Amsterdam Motorhome hire depot has several models of RV to choose from and there is bound to be one that suits your needs perfectly.  At the budget end of the scale are compact 2-berth vans suitable for couples and even these budget options come equipped with an onboard shower and toilet. The range extends to include really large and comfortable homes on wheels that can sleep 6 adults.  All the campervan rentals from our Amsterdam depot come equipped with a toilet, shower, cooking facilities, air-conditioned cabs and an awning.
Places to visit in your motorhome rental from Amsterdam
Nature lovers will enjoy spending a few days the Camping De Badhoeve site, situated in the Kinselmeer nature reserve.  Park your Amsterdam RV rental at this park for a few days and enjoy the great watersports and fishing.  In addition, cycling is a way of life in the Netherlands, and this campsite is linked to the nearby villages of Volendam, Marken, Durgerdam and Amsterdam by an excellent cycle network which is both scenic and safe and used daily by locals on their way to and from work in the city.
Amsterdam City Camp is a new campsite specifically for Motorhomes, on the edge of the NDSM wharf, and would be an ideal place to park your Amsterdam camper rental for a few days to explore the city before moving on into the countryside.
Some other good campsites to include on your travels around the Netherlands and Europe are the following:
Camping Jachthaven Uitdam – on the banks of the Markermeer, just 15km from Amsterdam
Recreatiecentrum Ter Spegeit – 5-star resort in North Brabant
Camping Janse – lovely site right on the coast in Zeeland North
Camping Park and Wellness Ons Buiten – coastal, good for children, in Zeeland South