Paris Motorhome Rental and Campervan hire, France
Book & Compare RV Rentals and Campervan Hire Rates in Paris, France
Paris is the capital of romance, culture, food, wine, jazz…in fact, just about anything you can do with style! You can go online and reserve your Paris motorhome rental or campervan hire before you travel; then pick up the keys from your Paris motorhome hire, campervan rentals and recreational vehicle (RV) hire branch on arrival. Take some time to explore the city by foot; Paris has it's own certain charm that can only be experienced by living a day-in-the-life, taking in cafes, shops, delicious restaurants and evening streets.
If it is your first time in Paris, a visit to the Eiffel Tower or Louvre Museum surely lives up to the hype. Spend couple of days in the city and take one of them at the Palace of Versailles. History was made inside its walls several times; one of the most famous (or, infamous) being the signing of the Treaty of Versailles at the end of World War 1 in the Hall of Mirrors; this treaty eventually precipitated World War 2.
If you're looking to rent a campervan, motorhome or RV in Paris, then you've landed on just the right page, so you can glean all the information you need about a Paris road trip vacation without all the drama and distractions.
We'll begin with the hire of your campervan, motorhome or RV, the part that puts most people off a self-drive vacation, and we'll explain why you've nothing to worry about and, ironically, how easy it is. The choice of quality motorhome rental companies in Paris is extensive, so this section is a little longer than usual.
We'll follow that with some suggestions as to what to see and do, once you've got you and your road trip crew on board your campervan, motorhome or RV, though one would imagine you have a few ideas already. If that's the case, why not pick a few and then join them up with a few French scenic drives? We've even suggested a couple in the pages below, but feel free to design your own, of course.
Last, and by no means least, we'll find you a place to camp overnight… Or maybe you thought you could just park up the motorhome rental where you felt like? Well, you can't, and we'll explain why, and other reasons you need a campsite or campground for your Parisian road trip.
Top Paris Motorhome Rental Companies
Paris is one of the most fertile grounds in Europe for top-quality campervans, motorhomes or RVs, and it's not hard to see why. It's easy to get to by air, rail and road, and once there you have the whole of Europe to escape into. This means that there is a wide variety of self-drive vacation vehicles to choose from, in all shapes and sizes, designed to cater for you, your partner, friends, family or any combination to your heart's desire. Anything from literally a car with a tent on top to a full-sized RV -we'll guide you through everything below.
But first, let's address the motorhome rental elephant in the room and the one that puts people off from hiring a self-drive vehicle. The fear of being overcharged or being sold unwanted extras only applies to rental agencies that don't need to worry about sullying a good reputation, and the following rental companies are at the top of their game. Simple as that.
For best practice, check your own personal car insurance as you may already be covered and, if not, maybe investigate investing in private car hire insurance. Either way, these top Paris Motorhome Rental Companies are here because they're simply the best in the business. You're welcome.

McRent France
McRent in France only uses Dethleff and Sunlight motorhomes, the former is one of the oldest motorhome brands in Europe and the latter is already Germany's top motorhome brand, despite being only a little over ten years old.
These days both companies are part of the Erwin Hymer Group, which is a good thing: with a reputation that precedes them, you're in a safe pair of hands here. Needless to say, McRent has an excellent range of campervans and motorhomes for you and your self-drive crew. So, let's get the ball rolling and check out some of the fleet.
McRent France RV Rental Depot: 51 Avenue Georges Clemenceau, 77400 Lagny-sur-Marne, Paris, France
Location: About 18 miles/29 km from Paris Charles de Gaulle Airport (CDG), 26 miles/42 km from Paris Orly Airport (ORY), or 22 miles/35 km from Downtown Paris
Included with Standard Rate:
Unlimited kms/mileage
24 hour assistance
0-2 years old
McRent Paris office hours:
Tuesday to Friday:

Pick Up: 2pm to 4:30pm
Drop Off: 9am to 10am

Saturday (only by prior arrangement for extra surcharge):

Pick Up: 9am to 11am
Drop Off: 9am to 11am

Closed Sunday, Monday and Public Holidays
Poptop (Urban Standard/Urban Vehicle)
Both of McRent's handsome Poptop campervans sleep and seat 4 and, aside from bathroom facilities, you've all you need for a great Parisian road trip on a budget. Both provide a great opportunity to get out there and visit Paris, and her neighbours, via a classic French road trip, all for peanuts.
Campervan (Urban Plus/Urban Luxury)
For those with a bit more wedge and less inclined to be inconvenienced by a lack of conveniences, McRent's Plus and Luxury campervans both have showers/WCs. The Urban Plus seats 4 and sleeps 2 whereas the Urban Luxury sleeps and seats 4, and sprinkled with a little more opulence
Motorhome Rental
Let's get into some semantics that will stand us in good stead for the rest of this section. A campervan is just that, a van that's been converted to accommodate beds, a kitchen and maybe a shower/WC etc.
A motorhome is a coachbuilt vehicle, combining a rolling chassis with an engine and cab, on which is secured living space: think of a caravan with four wheels, an engine and a driving seat and you're halfway there. Neither should be confused with fully integrated motorhomes, aka RV's (Class A) that are more akin to converted, single decker, busses.
McRent has four (Class A) RV's (Recreational Vehicles) in this category, the Compact Luxury, Comfort Luxury, Premium Standard and Premium Luxury. All sleep and seat 4 and all offer walkthrough convenience and unprecedented luxury when it comes to self-drive hire. Choosing the right one for your French scenic drive is one of life's nicer problems.
The Low-Profile Motorhome, or Semi-Integrated (Class C) Motorhome, does away with the hump over the cab for a more streamlined approach and is rapidly the standard which defines 'a motorhome'. McRent has four in this sector -Compact Plus, Family Standard, Comfort Standard, Comfort Plus- sleeping between 2 and 4.
The classic (Class C) Coachbuilt/Cab Over Motorhome still remains popular on account of its capacity, that bump on the roof of the cabin is a lot more practical than it looks. All of McRent's Cabover's sleep and seat 6 and there are three flavours to choose from: Family Plus, Family Luxury and the Premium Plus.

Anywhere Campers France
Anywhere Campers will drop off and pick up your campervan anywhere in France, actually, anywhere in Europe. And if that's not enough, you can keep it for as long as you need it.
For motorhome holidaymakers that don't have a specific plan, those planning on inter-continental road-tripping or if you fancy a one-way road trip in France, this is the best place to start. Anywhere Campers France (or anywhere) use Adria and Sunlight RV rentals, the latter brand we've already cited, so you'll know the former is a safe bet by proxy. And if you just want to get into a French road trip, right now, you may have just found your brand.
Paris Pickup/Dropoff: Anywhere Campers will meet you at your requested pickup/drop off address in Paris, with your vehicle at your chosen time.
Included with Standard Rate:
250 kms per day
Free transfer
Bedding
Kitchen/cutlery
24 hour assistance
0-3 years old
Anywhere Campers Rental Vehicles:
Low Profile Motorhome (Adria Matrix)
You've two to choose from, one automatic, one manual, and that's it. Anywhere Campers Adria Matrix 670 is a great semi-integrated Class C motorhome with 4 beds, a kitchen, Shower/WC so you don't need to worry about anything aside from where you're going next on your road trip.
Cab Over/Coachbuilt Motorhome (Sunlight A70)
Until relatively recently, Anywhere Campers only hired the Adria Matrix 670, but tellingly they've put an old-school Cabover on their books as well. The Sunlight A70 is big, it sleeps 6 with ease, thanks to the vast space over the cab, and its super roomy inside, great for family road trips.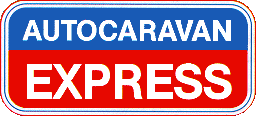 Autocaravan Express
It may not just be a coincidence that Autocaravan Express use only one brand, a name synonymous with motorhomes: Hymer. Erwin Hymer AG is the parent company of Carado, the chosen manufacturer for all of Autocaravan's fleet. Carado is quite young at fifteen years old, but they're already one of the most successful motorhome brands in Europe, which speaks volumes in terms of quality.
Autocaravan Express aren't newcomers to the business though, they've been renting out campervans and motorhomes for the best part of thirty-five years and, over that time, have built up an excellent reputation in the industry.
Autocaravan Express Paris RV Rental Depot: Serviced non-depot location. We will bring your RV rental to the Airport and meet you in the information area.
Office times:
Monday to Friday: 10am to 2pm and 4pm to 7:30pm
Saturday: 10:30am to 2pm
Closed Sunday
Included with Standard Rate:
Unlimited kms/mileage
24 hour assistance
Tourist info/maps
3-4 years old
Van (Carado V Series)
Usually 'van', when applied to campervan rental, is simply a van with the rear space filled with, at least, a bed and a cooker, though the word 'campervan' can mean motorhome as well. Take Autocaravan Express' Carado Van, it's not a van, it's a low-profile motorhome. It's still great though.
Campervan (Carado CV Series)
But Autocaravan Express's fleet of four campervans are actual 'camper vans', catering for as little as just 1 or 2 of you or as many as 5. The CV601 achieves this with a removable bunk, which shores up space in the daytime Innovative and practical, all in one go.
Motorhome Rental
Autocaravan Express has over a dozen motorhomes (not campervans or vans!) to choose from. They all come with a kitchen, WC and shower, so you've got your homework ready after school when it comes to choosing the perfect one for you and your road trip crew.
By the way, a good place to begin is by figuring out who is coming along for your motorhome vacation, factoring in additional costs, such as fuel, road tolls, food, camping etc., before blowing the budget on the best you think you can afford. And even then, remember that you'll want some spare cash to do what it is you want to do when you've arrived!
Low Profile Motorhome (Carado T Series): Autocaravan Express range caters for between 2 and 6 of you and all of them come with a WC, Shower and kitchen. Do bear in mind that by opting for a low-profile motorhome you may be losing out on some space that could be saved by investing in a cabover.
Alcove/Cab Over Motorhome (Carado A Series): That bump on the top is extremely handy -it's hardly aerodynamic and may not be to everyone's taste- but if there are more than 5 of you, they're the way to go for space. The 'Confort' sleeps 6 and there is even room for one extra in the 'Exclusive'.

Euromotorhome Rental
Euromotorhome Rental will deliver your vehicle to Paris Orly airport but not to Paris Charles de Gaulle. However, they might deliver to your Paris hotel or at another public location, so, if Euromotorhome Rental have what you want, it's worth checking out delivery options before committing. And they very may well have something that you want. Euromotorhome Rental only use two respected Italian brands, Rimor and McLouis, both form part of the large Trigano Group which oversees almost 25 manufacturers and are renowned for their high-quality campervans and motorhomes. Here's hoping you're not planning on heading to Charles de Gaulle airport…
Euromotorhome Paris RV Rental Depot: Serviced non-depot location. Pick up and drop off is normally done at Paris Orly Airport (ORY), where you are met with your motorhome rental. On request, this can also sometimes be done at your Paris accommodation or other city location. This service is NOT available at Paris Charles de Gaulle (CDG) Airport.
Euromotorhome Paris drop off times:
Monday to Friday: 10am to 1pm and 4pm to 6:30pm
Saturday: 10:30am to 1pm
Closed Sunday & Public Holidays
Included with Standard Rate:
Unlimited kms/mileage
24 hour assistance
0-9 years old
Euromotorhome Paris RV Rental Vehicles include:
Poptop Campervan (Group A)
There's something fun about undertaking a French road trip without all the fancy stuff and Euromotorhome's Poptop is ideal if you're looking to hit Paris on a budget: if that's you, this section may even be the last thing you read before making a booking! You get a van, a bed, basic cooking facilities and the whole of France…
Hi-Top Campervan (Group B)
Euromotorhome's Campervan comes with a WC and a Shower and everything else you need for a self-contained campervan road trip. Basically, it's all of the above but with the added bonus of a bathroom. It's still worth noting you could save yourself some wedge and jump into the ocean instead!
Motorhome Rental
If it's not become apparent already, we're big fans of practicality. Sure, the low-profile semi-integrated motorhomes look great and they're super up to date with state-of-the-art facilities, but the cabover still has a loyal market. And it would seem Euromotorhome Rental get this as well.
Low Profile Motorhome (Group P): Euromotorhome only have one low-profile/semi-integrated option. This sets them apart from other motorhome rental companies in France who prefer to have more (and fewer cabovers) so pay attention to what they've chosen, because it's going to have to stand up and be counted.
Coachbuilt/Cab Over Motorhome (Group C to I): Euromotorhome Rentals have opted for six cabover-style motorhomes for a very good reason: on a purely practical level, it makes more sense to spend your self-drive vacation in a motorhome that offers as much room as possible, though aesthetics pay the price.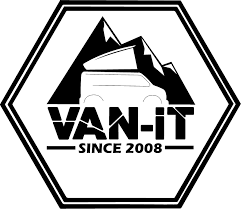 Van IT
If the word 'campervan' conjured up images of rusty, hand-painted old buses with a cracked vinyl poptop, then Van IT is about to change your perception of campervan rental in France forevermore. What's better is that they have a whole range of campervans, each tweaked to suit your bespoke Parisian road trip and those who are joining you.
Catering for anything between 2 and 5 of you, Van IT are pretty much the experts when it comes to the rent of Class/Group B campers, so check them out and discover why campervanning in France is the best way to go.
Van-IT Paris RV Rental Depot: 1 Impasse des Écureuils, 91330 Yerres, Paris, France
Location: About 31 miles/49 km from Paris Charles de Gaulle Airport (CDG), 14 miles/23 km from Paris Orly Airport (ORY), or 16 miles/25 km from Downtown Paris. Directions by public transport:
From Charles de Gaulles airport take the RER B to Paris Gare du Nord , then
From Paris Gare du Nord station take the RER D to Yerres station.
At Yerres train station, take the F4 bus to the "Royal" stop (10 minutes)
We are in the street on the right just after the bus stop. Pick ups from Yerres train stage available if required.
Included with Standard Rate:
Unlimited kms/mileage
24 hour assistance
Tourist info/maps
0-10 years old or more
Van-IT Paris pickup & drop off times:
Monday to Saturday:
Sunday:
Camping Van/Car Camper (Group B)
The Venturo is ideal for two adults and a child travelling on a budget. It's economical, easy to drive and there are some WC options that may appeal. For larger groups, up to 5, the California Beach could be the best road-trip budget option on this page.
Poptop Campervan
The great thing about renting a Poptop is that you (literally) open up more space for your fellow campervan adventurers, a bit like a cabover but without the excess lump. And Van IT have no less than four, catering between 4 to 5, so good luck choosing the best one!
Shower/Toilet Campervan
There are two in this category, the Crafter Matador and the Westfalia Kepler sleep as many as 4, and benefit from a shower and WC. In short, if you want all the creature comforts of a motorhome but without informing France that you're on a road-trip vacation, these are the more discreet options.
Avis Car-Away Camping Cars
Avis Car-Away Camping Cars in France have a large variety of Campervans and cars, with a decent proportion built by VW and the Trigano Group based in France.
Eagle Eyed readers will have spotted them in a previous section and, just for the record, Trigano, oversee almost 25 manufacturers and have an industrial presence in the main European countries, France, Germany, Italy, Spain, and United Kingdom.
Avis themselves are virtually a household name when it comes to vehicle rental and has as many as 16 depots dotted over France, making one-way country road trips a cinch.
Avis-Caraway Paris Branch: 89 Rue du Colonel de Rochebrune, Rueil-Malmaison, Paris, France
Location: About 28 miles/46 km from Paris Charles de Gaulle Airport (CDG), 15 miles/24 km from Paris Orly Airport (ORY), or 9 miles/15 km from Downtown Paris.
Paris office hours:
Monday to Friday:

Pick Up: 9am to 11am, and 2pm to 4:30pm
Drop Off: 9am to 12 noon, and 2pm to 5:30pm

Saturday:

Pick Up: 9am to 11am
Drop Off: 9am to 12 noon

Closed Sunday
Included with Standard Rate:
150 kms per day (Unlimited kms/mileage available)
Kitchen/cutlery
Tourist information & Maps
0-9 years old
Avis-Caraway Paris RV Rental Vehicles include:
Camping Van/Car Camper (Group B)
The Compact Adventure Camper Van is a great budget option because it seats 4 and sleeps 2, meaning that two of you will be spending the night under the stars. The Adventure Campervan-2 Pax has the same setup, but it's slightly larger and better equipped. Both options come with a shower and toilet.
Poptop Campervan
The VW California is a great way to travel through France for as many as 4 of you, and you can forget about that sticky old plastic poptop while you're about it too! The Adventure Combi Van 4-pax also sleep 4 but comes with a toilet and shower and the Adventure Combi Van is a great budget option for two people.
Motorhome Rental
Avis-Caraway has entirely ditched the classic cabover in favour of the semi-integrated version, and they've not done things by halves. With as many as ten to choose from, catering between 2 to 6 -at a push re. the Classic Class B 4/6 pax-bunk beds- this isn't where you want to be if you're travelling in a large group.
But if your road-trip crew consists of 5 or fewer (ideally 4) you've got your work cut out! Firstly, all come with a WC/Shower, so it's down to you to make your selection based on group numbers and your budget.
RV – Class A
If you're after the very best in motorhome rental then Avis-Caraway has one final trick up its sleeve, the Comfort Class A and the Grand Comfort Class A. That's 'A' for RV, and both sleep 4.
Actually, the only real difference between the two is that the former is automatic and the latter manual: both are designed for two couples, but you could just as easily go the whole hog and hit the road solo with everything you want in the back. Motorhome, or RV, rental in France may not get better than this.
Black Sheep Camping Vans
We leave this section with more in the way of campervans -for those in this market, more than any other motorhome/RV option on the page, the process of hiring a campervan in France is going to be the most fun, because you've so many choices to get the very best out of your Parisian Road trip.
And it's easier to hire the perfect campervan around your budget and personal requirements. Not everyone is in favour of ditching a hot shower to save a few Euros but, below, you might even be able to do both.
Black Sheep Paris Camper Hire Depot: 54 Rue de Lagny, 77600 Jossigny, France
Included with Standard Rate:
200 kms/day
Cooking Kit
0-2 years old
Camping Van/Car Camper (Campervan Mini)
The Campervan Mini comes with a shower and it's cheap to hire, sure, the cassette (toilet) is an optional extra but what a great place to start. For an even cheaper option, the Car Camper offers the chance to get the family in a car during the day, and into a tent on the roof at night!
Poptop Campervan (California Confort)
The California Confort seats and sleeps 4 and comes with a Shower and optional WC, the California Beach does the same but with an additional seat/bed. However, the Ford Nugget seats and sleep 4 and has a WC/Shower as standard, but for all the poptop fun and none of the fuss, the Marco Polo makes a great road-trip companion.
Shower/Toilet Campervan (Campervan Explorer)
The Campervan Explorer comes with a WC and shower and easily seats/sleeps 4, but without any of the poptop manoeuvres. It's also worth noting it sleeps 4 as 2 adults and 2 kids, so for small families looking to discover France on a great road trip, it might not even get better than this.
Top 12 Places to Visit near Paris
It goes without saying that if you're hiring a campervan or motorhome in Paris, to jump right in and head off into a French scenic drive, you'd be missing out on the delights of one of the world's finest cities. So, take some time out after you arrive, or before you depart, to check out Paris itself.
It may even be wise to pick up, or drop your campervan, motorhome or RV (if you're lucky) before or after you spent a few days checking out the city, especially if you're planning on enjoying a glass or two of wine!
Château de Versailles
The magnificent Château de Versailles was built as a hunting pavilion for Louis XIII, and then developed by his son, Louis XIV in 1682, and it's peerlessly dazzling, which is why it's been listed as a World Heritage Site for 40 years. A must-see, and it's only a short drive from Paris.
Notre-Dame de Chartres Cathedral
A bit more time spent in your self-drive rental (80 km southwest of Paris) will get you to Chartres Cathedral (also known as the Cathedral of Our Lady of Chartres or Notre-Dame de Chartres Cathedral) and isn't to be confused with Notre Dame in Paris. So, go see both!
Château de Fontainebleau
If you're just getting familiar with your motorhome rental, this could be your first foray into a French scenic drive. Château de Fontainebleau is only an hour South from the centre of Paris and this stunning royal château was home to Louis VII and all the monarchs up to Napoleon III.
Mont Saint-Michel
So, you've cut your teeth on the mini-French scenic drive above, now get stuck into the gorgeous four-hour trip east to Mont Saint-Michel. Located on the coast, this holy island is now a UNESCO World Heritage Site, but that doesn't justify its sheer beauty. This could be the highlight of your road trip.
Château de Chantilly
You've got Henri d'Orléans, Duke of Aumale, son of the last King of France, Louis-Philippe, to thank for Château de Chantilly. It's only a short drive from Paris (about 30k) and could be one of the finest Château's in France. Oh, if you fancy a day away from the motorhome rental, the train's a cinch.
Giverny
If your brain is scratching around trying to work out why Giverny seems familiar, it's because it was the home of Claude Monet, one of the greatest painters of all time. His gardens are instantly, profoundly, recognisable from his paintings, making this an absolute must-see for fans of art.
Medieval Provins
Travel back in time to the middle ages and visit the medieval town of Provins, a UNESCO listed site. Throughout the year, Provins has a number of festivals that showcase different aspects of medieval life, with everyting from a banquet to falconry and knights jousting on horse back.
You'll need to buy tickets in advance. This two-day all-things-Medieval festival is fun for the whole family (or just you and some mates) and your motorhome rental will a welcome site after a long day.
Bruges
Are you ready for a border-crossing scenic drive? Bruges, in Belgium, is a stunning example of fourteenth-century Europe, and its unspoilt contemporary buildings and streets provide more than just a glimpse into the past. It's also very beautiful, park up the motorhome rental and get out there on foot.
Loire Valley
This is probably the best scenic drive on the page because it's also one of the best in Europe. The Loire Valley is just as famous for its wine, so if you're visiting to sample some of the local delights, ensure you've got a campsite or campground up your sleeve.
Normandy
For art lovers, especially fans of Claude Monet (again) this one will already be on your list as Normandy is home to Cathédrale Notre-Dame de Rouen, which the artist immortalised at different moments of the day. It's also steeped in history so a spot of pre-road trip research may be in order.
Somme Battlefields
The Somme Battlefields epitomised the horrors of mechanical warfare in the first world war, so this French road trip isn't going to be an easy one. The landscape is still pockmarked from artillery shells and the trenches are still very much in evidence making this visit both difficult and essential. Take a guided tour.
Disneyland Paris
The trip from Paris to Disneyland isn't a scenic drive, to the point it may even be better for you and the overexcited kids to park up the motorhome rental and jump on a train instead. Obviously, this one is very much for the children, but you might secretly have a ball as well.
Paris Campervan Hire to Nantes
Just outside of Paris is the intriguing Tours, where Joan of Arc had her armour made. You are in the Loire Valley, known for its sparkling wines but also its medieval and renaissance châteaux's and beautiful scenery. A highlight is the châteaux at Saumur, with its equestrian display. Arriving to Nantes, visit the Jules Verne Museum, Les Machines de l'Ile, and take in a classic cabaret, as well as cathedrals and architecture.
Motorhome Rental in Paris: To Marseilles via Lyon
This is a nice trip to make if you have just a week to travel. Spend a couple of days in Paris, then arrive to Marseille in four days – though you could easily linger along the way. Leaving Paris behind, reach Lyon with a stop-off in Beaune. Lyon is the largest Renaissance area in Europe and a UNESCO World Heritage Site. Spend a full day exploring its sights and sounds. Then tear yourself away to make the final leg of your journey to Marseille. The drive is short and uneventful. Make a stop at Avignon to see the world's largest Gothic building, Le Palais des Papes. You must have "La Bouillabaisse de Marseille" (fish stew) for dinner on arrival to the city.
No matter what your final destination on your Paris motorhome rental road trip, most Paris campervan rental and motorhome hire agents will allow you to return your RV rental to Paris, another major French city location or a one way rentals in Europe to another country. There are holiday parks and caravan and camping sites that will accept motorhomes, campervans and recreational vehicles with truly amazing locations and facilities throughout Paris and France beyond.
Best RV Campgrounds & Campsites near Paris
This is the section that most intrigues those new to campervan, motorhome or RV rental. Why would you need a campground or campsite when you've just forked out on a state-of-the-art RV with everything, including the kitchen sink, contained within?
Quite simply, you're going to need a safe place to dump the black and grey water, refill your tanks and/or charge the batteries. But more than that, campgrounds and campsites are great places for advice, tips and, if you're so inclined, meeting fellow motorhome vacationers. And if you are lucky enough to be driving an RV, ensure there are pitches large enough to accommodate you!
Campsite Caravaning des 4 Vents
22 Rue de Beauregard, 77610 Crèvecoeur-en-Brie, Île de France, France
Kids under the age of 5 can stay at Campsite Caravaning des 4 Vents for free plus it's only 15 minutes to Disneyland, which may be enough for some to get booking immediately. There are large grassy pitches for your campervan, motorhome or RV and the trees add a nice rustic touch to proceedings.
Camping International de Jablines
Base de Loisirs de, 77450 Jablines, France
This is an excellent option for self-drive holidaymakers who have found themselves behind the wheel of an RV and are wondering where it's going fit. Camping International de Jablines has 160 pitches ranging from 80 to 100m² and there's a playground for the kids (under three's are free) and on-site shops.
Camping La Croix du Vieux Pont
8 Rue de la Fabrique, 02290 Berny-Rivière, France
After a spot of rural idyll on the Riviera? Then point your campervan towards Camping La Croix du Vieux Pont, park up and enjoy the view. This one might not be suitable for larger motorhomes/RV's so check in advance if that applies to you. For everyone else, there's a swimming pool!
Les Ilots de Saint-Val Campsite
3 Le Haut Bourray, 28130 Villiers-le-Morhier, France
On the off chance you need it, Les Ilots de Saint Val Campsite has a service area for campervans and motorhomes, and the pitches are large enough to accommodate RVs too. For those travelling without a WC/Shower, this campsite has your back and it's all rather pretty and leafy too.
Camping de Paris
2 Allée du Bord de l'Eau, 75016 Paris, France
In terms of titles, Camping de Paris can't be any simpler, but when it comes to motorhomes, check to make sure there is a pitch available for your size of motorhome/RV. For those travelling with bikes, the camping site is adjacent to Veloscenic, a famous cycling path that connects Paris to the Mont Saint Michel.