Ring of Kerry
Ring of Kerry Highlights, Ireland
Driving the Ring of Kerry by Motorhome Rental
The Ring of Kerry could just be the most beautiful spot in all of lovely, generous, peaceful Ireland. Motorhomes, Campervans, and Recreational Vehicles for hire are available for collection and drop-off at Cork Airport, and Limerick Town among others. The Iveragh Peninsula where the Ring of Kerry highlights are, has echoes of ancient mystics for those who care to listen, and achingly lovely beaches for those with time to look.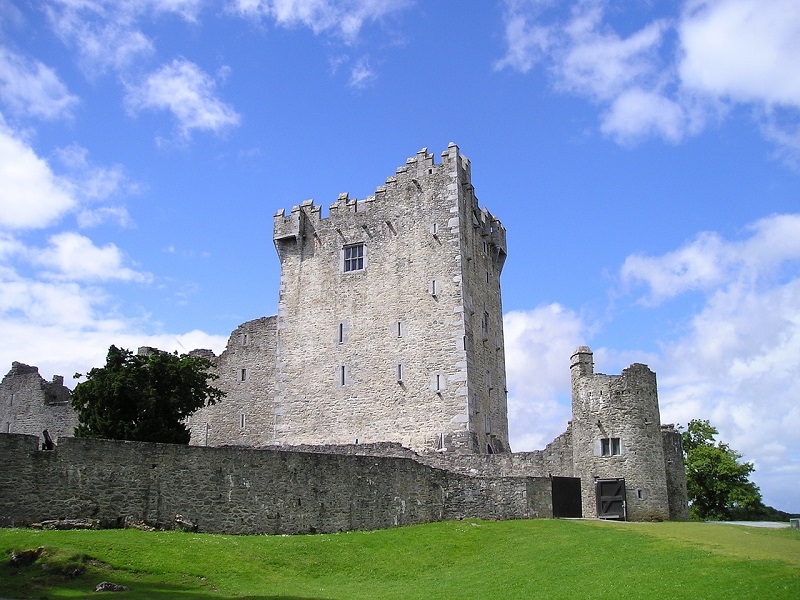 Heaven on Earth for Castle Lovers and Fans of Leprechauns
The 179-kilometre (112-mile) leisurely drive departs from Killarney, loops around the Iveragh Peninsula and returns to where it started. Summer is the best time to come, although the west coast of Ireland benefits from the warm Gulf Stream from Mexico all year round. This unspoiled region is heaven of earth for castle lovers, leprechaun fans, sea anglers, and those who enjoy a round of golf more than actually winning it.
Wonderful Opportunities for Healthy Exercise and Fresh Air
The Republic of Ireland is a remarkably underpopulated place by European standards. Over half of her six million people are on the east side of the Ireland clustered around Dublin far away. The Ring of Kerry offers water sports, safe walking, cycling, and horse riding, and inland fishing opportunities for salmon and trout. There are also opportunities to see iron age forts, mysterious standing stones of druids, and ancient monasteries.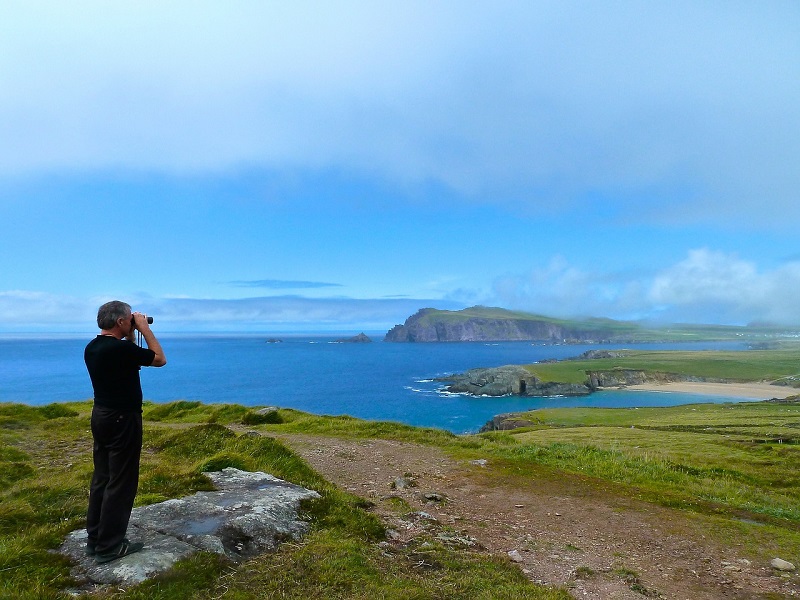 Following the Ring of Kerry from Killarney to Killarney
There are no steps to retrace on the Ring of Kerry. Although you will doubtless swear blind you will come again. You travel clockwise or counter-clockwise around the edge of the peninsula, in your recreational vehicle. On this particular journey, we are driving clockwise and our first stop is at Kenmare at the head of a long narrow bay. The small settlement of 2,000 people has a fine reputation for restaurants and pubs.
Templenoe, Sneem, and Caherdaniel are Calling
Templenoe is a fishing village hosting the Ring of Kerry Golf Club, a pier, a post office to send cards, and a spectacular neo-gothic castle with lovely gardens. As we continue on to Sneem, we realise the pleasure is in the journey and the people along the way. Ireland is a small place where the beauty is often in the tiny details.
Sneem is a small village of 500 people at the estuary of the river by that name. Time has stood still here forever, although it did produce heavyweight-wrestling champion Steve Casey.
Aherdaniel is on the old 'butter road' right on the beach. Driving down towards it on Cookamista Pass may well turn out the most achingly lovely motorhome drive of all.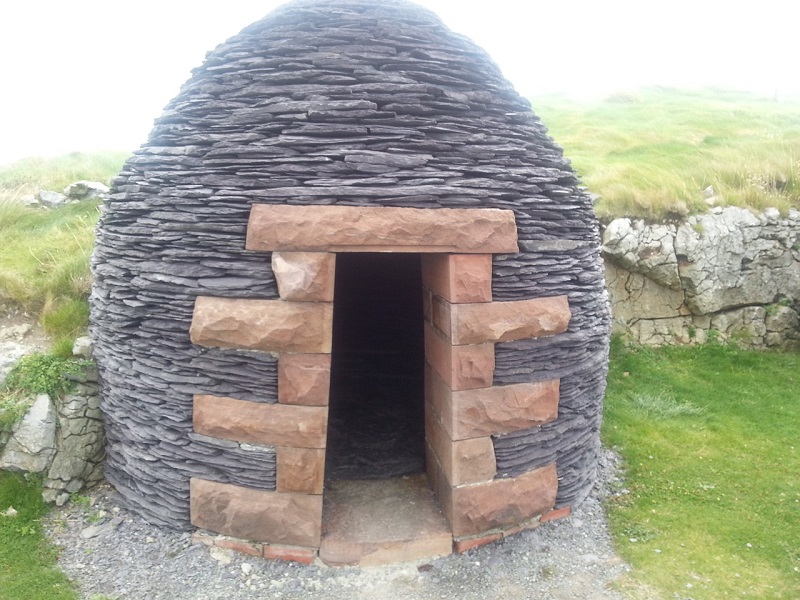 Heading for Ballin-Skellings, Caherciveen, and Killorgan
After overnighting somewhere suitable and dining off Irish Stew, Dumplings, and Guinness, we round the westernmost point of the peninsula at Ballin-Skellings. This romantic 'Home of the Monks' was an early religious settlement where priests spent contemplative lives on a tiny island nine miles offshore. Caherciveen is a substantial settlement by Kerry standards, and boasts a population of approximately 1,200 residents.
Caherciveen is a centre for a variety of schools. The shops serving them provide a timely opportunity to top up the kitchen larder. Killorgan is our final stop on the banks of the River Laune. Every year starting 10 August, the town spends three days celebrating The Puck Fair in honour of a goat that saved the town from Cromwell in the 17th Century.
Two Pleasant Ways to Return Your Recreational Vehicle
After reaching Killarney, and stopping by the famous castle and gift shops, we have two pleasant ways to return our hire campervan or motorhome. We could head for Limerick by following the coastline further north. Or we could head for Cork or Dublin Airport through a delightful countryside of tiny villages. We really are spoiled for choices in lovely Ireland, especially when travelling by motorhome or campervan rental.