North Coast 500
North Coast 500 – Scotland's Route 66
Explore the Scottish Highlands by Motorhome Rental
A brand-new initiative and project—launched in 2015—that links together numerous major highlights in the Scottish Highlands, the North Coast 500 has swiftly gained the status of one of the world's greatest drives.
The official website states that this is "Scotland's answer to Route 66". While that might be a stretch, both roads traverse completely different landscapes, the North Coast 500 from Inverness in Scotland is indeed a truly sensational road.
What Sets the North Coast 500 Apart
With its length of 516 miles (830 kilometers), this scenic tourist route runs along the coast of northern Scotland, which is among the world's most spectacular, for sure. The trip starts and ends at Inverness Castle, on the way passing by numerous beautiful sights, historic sites, remote beaches and epic coastal cliffs.
You'll drive through the surprisingly vibrant towns of Torridon and Ullapool and journey to a couple of Scotland's most northerly points, most notably Caithness and John o'Groats. Man-made attractions include centuries-old castles, quintessential distilleries, foodie inns, ancient carved stones and picturesque farms.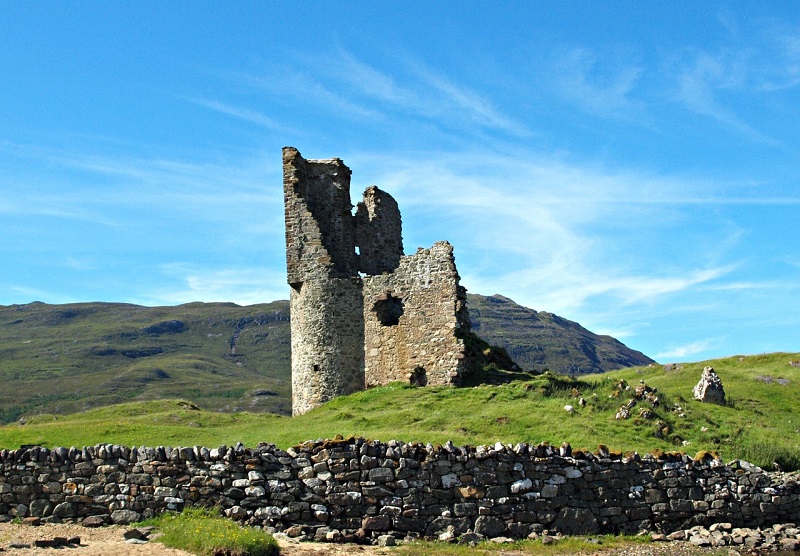 In terms of natural beauty, very few coastal roads can compete with what the North Coast 500 can offer. It really is a road of the same class as California's Highway 1 and Australia's Great Ocean Road. From endless sandy beaches to towering mountain ranges, sheer coastal cliffs, peaceful lochs and huge caves, you'll find it all along this epic road.
Don't Miss These Major Highlights
The following highlights should be the cornerstones of your itinerary, places that you should by no means skip when driving the North Coast 500. Plan all other activities around visiting/seeing these. They're listed in a clockwise direction from Inverness, which is the most popular driving direction.
Inverness (ancient city and the unofficial capital of the Scottish Highlands)
Glen Ord Distillery (one of Scotland's oldest distilleries)
Bealach na Ba (the highest road in the United Kingdom)
Loch Torridon (scenic lake with great accommodation)
Ullapool (town with beautiful nature, pubs and hotels)
Ardvreck Castle ruins at Loch Assynt (beautiful ruins on the edge of a loch)
Beaches of Durness (blindingly white sand beaches)
Caithness coast (epic coastal scenery)
John o'Groats (town near the northernmost point of Great Britain)
Culloden Battlefield (site of a major clan battle in the history of Scotland
How Long Do You Need?
To fully experience the scale, landscapes, culture and cuisine that await along the North Coast 500, you need seven to eight days. This allows you to slow down, drive only short distances each day and really take in each place—they all deserve your time and attention.