Reykjavik Motorhome Rental, Iceland
Compare RV Rentals and Campervan Hire in Reykjavik
Reykjavik, the capital and largest city of Iceland, is an ideal location for motorhome travel because it offers both in-city attractions, as well as a wealth of outdoor activities. From black sand beaches, glaciers, volcanoes, and everything in-between, you're sure not to miss a beat when you have the freedom of your own motorhome hire in Reykjavik to navigate the open roads and circumnavigate Iceland on the Ring Road, or Highway 1. Additionally, because Reykjavik's weather can be unpredictable at best, you have the safety and comfort of having your accommodation with you at all times. It's easy to either travel to another location for better weather and attraction viewing, or simply cuddle up in your Reykjavik campervan hire with an array of local food and drinks for a relaxing dinner.
Rent a campervan in Reykjavik and explore the wild landscapes of Iceland, drive one of Europe's greatest loop roads, hike volcanoes, soak in hot springs, and camp on remote beaches. As the capital of Iceland, Reykjavik, along with the nearby Keflavik Airport, is the gateway to the rest of this spectacular island.
If you are planning a road trip with a campervan rental from Reykjavik, you will find all the information you need on this page. Check out the main motorhome rental companies in Reykjavik and their expansive fleets of RVs and campervans for hire. A list of the best campgrounds near Reykjavik helps you plan your first day or two on the road, while we also tell you about some not-to-miss destinations.
Main Motorhome Rental Companies in Reykjavik
Most Reykjavik motorhome rental companies are either in the city, near the Keflavik Airport or in between both places. The area is not that big, and you can easily get from one place to the other. Most, if not all, RV hire companies in Reykjavik also offer complimentary transfers.
Whether you are going on an adventurous self-drive holiday in Iceland with a basic campervan or a more luxurious road trip with a large RV, you can find your ideal vehicle in Reykjavik.
More than half a dozen motorhome rental companies have a depot in Reykjavik. This includes major players in the industry like McRent, Europcar and Hertz, as well as smaller often-family-owned companies such as Happy Campers and Go Campers Iceland.
Put together, their fleets include essentially every type of motorhome or campervan rental in Iceland you can imagine. From iconic VW poptop campers and 4X4 campervans to family-friendly motorhomes. Unlike many other countries in Europe, however, most of these RV for hire in Iceland are campervan rental options. This is, after all, one of the world's greatest campervan road trip destinations.

McRent Iceland
As Europe's largest motorhome rental company, McRent also has a depot in Iceland. It is located at the Keflavik Airport, about 30 miles from Reykjavik. Its fleet features a wide range motorhomes built by Dethleffs and Sunlight in Germany, including budget campervans and spacious RVs.
McRent Iceland campervans can sleep 2 adults, while the motorhomes have room for 2 to 6 adults. So, whether you are planning a short drive or long road trip, McRent Iceland will have the ideal vehicle for your trip.
Campervan
Sleeping 2 adults, the spacious Urban Plus campervan features a kitchen with fridge and cooktop, a separate seating area, a sink and toilet, and a double bed. It is a fantastic option for independent road trips around the world's largest volcanic island.
Motorhome Rental
The lion's share of McRent's fleet of motorhomes for rent in Reykjavik is made up of low-profile and over-cab motorhomes. These RVs are incredibly popular because of their spaciousness, while generally also being quite affordable, as well as packed with amenities. You can choose between about half a dozen different types, allowing you to find the perfect set of wheels for your Reykjavik RV rental road trip.
Low Profile Motorhome: McRent has several different low-profile motorhomes for rent near Reykjavik, from two EcoLine models to Comfort and Family RVs. They all have standard motorhome features, including bathrooms, kitchens, dinettes and beds, but do differ when it comes to size.
Coachbuilt/Cab Over Motorhome: Typically more spacious than their low-profile counterparts, cab-over motorhomes free up space in the back by integrating a double bed above the driver's cab. These are generally the most popular motorhomes for families because they feature plenty of seating room, a bathroom with shower and toilet, kitchen and at least two beds. McRent Iceland offers three types of cab-over motorhomes in Reykjavik—EcoLine 6, Family Plus and Family Luxury, all of which can sleep up to 6 people.
Reykjavik Motorhome rental depot: Smiðjuvellir 5a, 230 Reykjanesbær, Iceland
Location 30 miles/48 km from Reykjavik City
McRent Iceland office hours:
Monday to Sunday:

Pick Up: 10 am to 5 pm
Drop off: 9 am to 2 pm

Saturday & Sunday must be pre-arranged
Included with Standard Rate:
Unlimited kms
Kitchen/cutlery
0-5 years old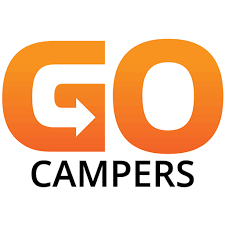 Go Campers Iceland
A locally owned campervan rental company in Reykjavik, Go Campers Iceland has years of experience in the field, a high customer satisfaction rate, as well as a diverse fleet of Reykjavik campervans for hire.
Their selection of campervans ranges from small and compact campers to spacious vans for groups and 4X4 campers. There are no fewer than eight different models to choose from, which should cater to all kinds of visitors to Iceland.
The Go Campers Iceland shuttle bus service takes travelers from Keflavik Airport and the BSI bus station in Reykjavik to the Go Campers office (and back). Additionally, you can also find lots of other useful information on their website, from campsites and travel guides to maps and FAQs about RV hire in Reykjavik.
Camping Car/Van (Go SMART/LITE)
Go Campers Iceland has four different types of small(er) camper cars and vans for rent in Reykjavik. There is the Go SMART camper car, which accommodates 2 people, and the 3-person Go LITE camping van. Both models are available with either manual or automatic transmission. They come with all essential cooking and sleeping equipment, but don't have a toilet or shower.
4×4 Camper (Go 4×4)
Equipped with a powerful diesel motor, low-range and proper 4X4, the Go 4X4 Camper is the ultimate off-roading campervan for adventurous road trips from Reykjavik.
The 4×4 Camper can sleep 2 adults and is the perfect vehicle for drives in Iceland's rough, remote and sometimes challenging highlands. It features a special heating system, electric cooler, cooking gear, USB charger, storage area and more.
Campervan for Groups (Go BIG)
If you are looking for a spacious campervan rental in Reykjavik for a group trip, check out the Go BIG Camper from Go Campers Iceland. This wonderful family-size camper can seat and sleep up to 5 people.
It comes with all necessary sleeping equipment, such as pillows, blankets and curtain, as well as cooking gear like cutlery, a gas stove, sink with running water and electric cooler.
Reykjavik depot: Helluhraun 4, 220 Hafnarfjörður, Keflavik, Iceland
Location about 7 mile/11 km from Reykjavik City
Go Campers Iceland office hours:
April to September:

Monday to Sunday: 8am to 5pm

October to March:

Monday to Sunday: 8:30am to 5pm
Closed 24, 25 & 31 December and 1 January
Included with Standard Rate:
Unlimited kms/mileage
Bedding/linen
Kitchen/cutlery
24 hour assistance
0-6 years old
Touring Cars Iceland
Situated close to the Keflavik Airport and a short drive from Reykjavik, Touring Cars Iceland offers free transfers between their depot, the airport and nearby hotels. This popular Reykjavik campervan rental company is known for their wide range of quality vehicle, attractive rates and great service. When you pick up your campervan or RV, you will get a personal tour of your vehicle so that you can get acquainted with your new temporary home on wheels.
Touring Cars Iceland has a wide range of Hobby RV vehicles on offer. From camper vans and small RVs to family-size and luxury motorhomes, they have the motorhomes to match your Iceland road trip plans.
Touring Cars Iceland Rental Vehicles:
Campervan Shower/Toilet
Touring Cars' compact Camping Van are easy to navigate both on urban streets and the winding roads of the Icelandic highlands. These modern vans may be relatively small, but they do come with a wealth of features.
There is, for example, a state-of-the-art bathroom complete with toilet and shower, fully equipped cooking facilities and comfy bed for two people. Ideal for couples.
Motorhome Rental
Road trippers searching a larger type of RV for their self-drive holiday from Reykjavik can find several different options in the Touring Cars Iceland fleet. This includes both low-profile motorhomes and cab-over motorhomes, with sleeping capacities that range from 2 to 5 and 6.
All offer a 5-star-quality home on the road, equipped with plenty of storage space, excellent kitchens, full-featured bathrooms, seating areas and sleeping spaces.
Low Profile Motorhome: There are two types of Touring Cars low-profile motorhomes in Reykjavik to choose from. The Small Motorhome is a great choice for couples, while the Medium Motorhome sleeps 4 people and is ideal for groups of friends or families with small kids.
Coachbuilt/Cab Over Motorhome: The cab-over motorhomes from Touring Cars Iceland are fantastic vehicles for family road trips or adventures with friends. Both the Family and Large models can sleep 5 to 6 people. As its name suggests, the Family Motorhome is designed with families in mind, while the Large Motorhome caters to groups travelling with lots of luggage.
Touring Cars Iceland Pickup/Dropoff: Klettatröð 6, 262 Reykjanesbær, Iceland
Location about 29 mile/46 km from Reykjavik City
Touring Cars Iceland office hours:
Monday to Sunday: 8am to 6pm
Included with Standard Rate:
Unlimited kms/mileage
Free transfers from Keflavik International Airport and airport based hotels
Kitchen/cutlery
24 hour assistance
Tourist info/maps
0-6 years old
Hertz Motorhomes Iceland
One of the biggest vehicle rental companies in the world, Hertz is also one of only a couple of RV rental companies that have two depots in Iceland. They have an office at both the Keflavik Airport and in downtown Reykjavik.
Hertz Motorhomes Iceland has three distinctly different RVs for hire. For a shorter road trip, the 2-person VW Caddy Beach Camper is ideal. On the other hand, families going on an extended self-drive vacation on the phenomenal Ring Road may want to opt for the 4-person motorhome. Adventurers looking to leave the beaten path behind can rent a Toyota Hilux Camper that sleeps 3 people.
Each Reykjavik motorhome rental from Hertz comes with all necessary amenities for an unforgettable Icelandic road trip. Note, however, that the minimum rental period for Hertz motorhomes from Reykjavik is 3 days. You will need more than that to properly explore the island anyway!
Camping Car/Minicamper (VW Caddy or similar)
The VW Caddy Camper Car is a great vehicle for 2 people looking to explore Iceland on a small road trip and stay at designated campsites. Easy to drive and offering excellent mileage, it has a fold-up 2-person bed, cooking and eating equipment, playing cards, windscreen curtains and more. You add things like pillows, blankets, towels, a camping mattress, camping chairs and tables for an extra fee.
4×4 Camper (Toyota Hilux 4WD or similar)
Travellers planning to immerse themselves in the magnificent highlands of Iceland might want to rent a 4X4 camper in Reykjavik. The 4WD Toyota Hilux Camper from Hertz is an excellent option. Able to easily navigate the country's rugged mountain landscapes and "F" roads, this camping vehicle comes with its own electric system, heating with thermostat, a double bed, a table that folds into a second bed for children, a sink with water and all necessary cooking gear.
Motorhome Rental (Fiat Ducato 4 or similar)
Looking for the convenience of a small apartment on the road? Consider Hertz' 4-berth Motorhome Rental. This vehicle seats and sleeps 4 people, while its amenities include an own electric system with campsite connectivity, heating, a fridge and sink, cooktop, shower and toilet, and a table that folds into a second bed for adults or kids.
Reykjavik depot: Flugvallarvegi 5, 101 Reykjavík, Iceland
Hertz Motorhomes office hours:
Monday to Friday: 8am to 4pm
Saturday & Sunday: 9am to 2pm
Included with Standard Rate:
200 km/day
Free transfers
0-4 years old
Europcar Motorhome Rentals
Part of the Europcar vehicle rental empire, Europcar Motorhome Rentals has a depot—their so-called Motorhome and Camper Center near Reykjavik—that is only minutes from the Keflavik Airport. This large company has decades of experience renting out all kinds of vehicles all across Europe. They have, for example, been renting out campers in Iceland during summer for more than forty years.
Their fleet encompasses both camper cars, campervans and larger motorhome models. So, whether you are looking for a budget camping car for a weekend road trip from Reykjavik or a spacious RV for a holiday with the family, Europcar Motorhome Rentals' selection is worth checking out.
Camping Car/Minicamper (VW Caddy or similar)
The VW Caddy Beach camping car is the smallest RV in Europcar's fleet. It is also the only camping vehicle they rent out in Reykjavik all year round.
This mini-camper is ideal for couples looking to explore Iceland on a low-key road trip. It has practical storage areas, a large and comfortable double bed, a table and two folding chairs. You can also get a tailgate tent for more space.
4×4 Camper (Toyota Hilux Group X or similar)
The Toyota Hilux Group X Camper is Europcar's only vehicle that is suitable for adventures in the highlands. This sturdy and powerful 4WD camper is ideal for exploring Iceland's remotest areas. It sleeps up to 2 adults and 2 children and comes with all cooking and eating essentials.
Poptop (Mercedes Marco Polo or similar)
An affordable option for families with two small kids, the Mercedes Marco Polo Poptop Camper has two built-in beds. It also features a fully equipped kitchenette, a dynamic exterior design and lots of other practical amenities. Cooking utensils are included.
Campervan with Shower/Toilet (Fiat 540/600 or similar)
Europcar also has Weinsberg Caratour campervans for rent near Reykjavik. These high-quality motorhomes feature a sporty exterior design, the largest bed surface area in its class, tonnes of storage space, and lots of other goodies. It can sleep 2 adults, has a kitchen and seating area, and comes with all necessary cooking equipment.
Motorhome Rental
The largest model in the Europcar fleet is their Group X30 Motorhome. This large cab-over RV provides accommodation to up to 5 people. It is a wonderful vehicle for family holidays or getaways with your closest friends.
There is a spacious seating area, well-equipped kitchen, separate sleeping areas and more. Cooking and eating equipment is included in the price, as are a table and camping chairs.
Reykjavik depot: Keflavík International Airport, 235 Reykjanesbær, Iceland
Location about 31 mile/50 km from Reykjavik City
Europcar Motorhomes office hours:
Monday to Friday:
Saturday:

8am to 5pm (high season)
8am to 4pm (winter)

Sunday:

8am to 5pm (high season)
9am to 4pm (winter)
Included with Standard Rate:
Kitchen/cutlery
24 hour assistance
0-9 years old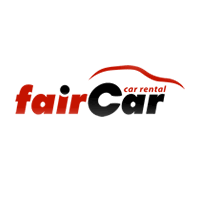 Faircar Campers Iceland
In addition to a wide range of rental cars, Faircar also has several campervans for rent in Reykjavik. This local Icelandic company prides itself on its high customer satisfaction, fair prices and quality vehicles. They offer campervans for hire in both Reykjavik and Keflavik Airport. Customers can use the free shuttle service the rental depot, area hotels and the Keflavik Airport.
Their fleet of campervans encompasses vehicles that can accommodate 2, 3 or 4 persons. They come with a heating system and all cooking essentials, such as a stove, running water, cutlery and dinnerware. Each vehicle has at least one bed with sheets. However, pillows, duvets and sleeping bags are not included in the price but can be added for an extra fee.
https://www.faircar.is/vehicle-guide
Faircar Campers Iceland Rental Vehicles:
2 Berth Camping Car (Dacia Dokker)
Faircar's 2-berth Dacia Dokker Camping Car is a great vehicle for two people exploring Iceland on their own. It is very compact and easy to drive, yet comes with a comfy bed, cooking equipment and plenty of storage space. This camping car is especially attractive to budget travellers because of its very low fuel consumption.
3 Berth Camping Van (Renault Trafic or similar)
Able to seat and sleep 3 people, the 3-berth Camping Van is an excellent choice for a family with one child, three friends, or a couple that simply wants some extra space on the road. This quality camping van features a heater, cooking stove, running water, utensils and many other kitchen essentials.
4 Berth Campervan or similar (Renault Trafic High Roof)
The largest model of Faircar campervans for rent in Reykjavik, the 4-berth High-Roof Campervan can accommodate up to 4 people. Thanks to manual transmission and 4X4 capability, this is a good option for road trips to Iceland's more remote regions.
Similar to Faircar's other camping vehicles, it comes with mattresses, a heating system and everything you need to prepare delicious meals on the road.
Faircars Campers Iceland Pickup/Dropoff: Klettatröð 6, 262 Reykjanesbær, Iceland
Location 29 mile/46 km from Reykjavik City
Faircars Campers Iceland office hours:
Monday to Sunday: 5am to 6pm
Included with Standard Rate:
Unlimited kms/mileage
Free transfers from airport or city
Kitchen/cutlery
24 hour assistance
0-6 years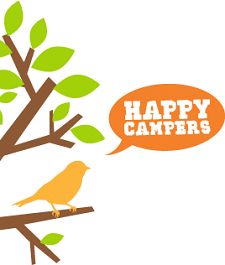 Happy Campers Iceland
Take a look at the offerings of Happy Campers Iceland for several more Reykjavik campervan rental options. This is a popular company that rents out a variety of VW, Nissan and Renault camping vehicles catering to more adventurous visitors to Iceland.
Happy Campers Iceland have everything from camper cars and campervans to 4WD campers, so whatever vehicle you need for your self-drive adventure in the Land of Fire and Ice, you should be able to find at here.
This family-run company is one of the oldest and most experienced campervan rental companies Reykjavik. They don't have any luxury motorhomes or huge RVs, but focus on high-quality and efficient campers, the ideal vehicles for an Icelandic adventure. Located near Keflavik Airport, their rates include a free shuttle bus service. Additionally, you can also choose older, "more experienced" models, which are available at a discount rate.
Faircar Campers Iceland Rental Vehicles:
Camping Car (VW Caddy or similar)
Happy Campers Iceland's Happy 1 Camping Cars are ideal for shorter road trips in the greater Reykjavik area.
These well-equipped cars can sleep 2 adults and also come with a sink with running water, free WiFi, a cooler/fridge, gas stove and cooking equipment. It does not have a toilet or shower, but does come with a campsite map, allowing you to find campsites that do have those facilities.
Camping Van (Renault Trafic or similar)
The Happy 2 Camping Van is a Renault Trafic or similar vehicle that can seat 4 and sleep 2 people. It is more spacious than the Camping Car above and has essentially the same amenities, including a gas stove, sink with running water, cooler/fridge and WiFi. It is an excellent option for adventurous couples who would like some extra space on the road.
Hi-Roof Campervan (Renault Master or similar)
If you are looking for a campervan that can accommodate a family, look no further than the Happy 3 Hi-Roof Campervan from Happy Campers Iceland.
This amazing vehicle can seat and sleep up to 5 people. It has all essential amenities to explore Iceland, from a fridge, stove, heating system and sink to free WiFi, the Happy Driver App and USB charger. Note, however, that like all other Happy Campers Iceland campervans, it does not have a shower or toilet.
4×4 Camper (VW Transporter or similar)
Planning an off-roading adventure in Iceland's highlands and remote coasts? Rent a 4×4 camper in Reykjavik and head out for the adventure of a lifetime.
The Happy 4×4 Camper based on a VW Transporter or similar vihicle and is a great choice when driving in Iceland in winter, offering that extra peace of mind. It comes with all the equipment you need to cook and sleep comfortably, as well as features like wool insulation, complimentary WiFi and a weather warning system.
Happy Campers Iceland Pickup/Dropoff: Stapabraut 21, 260 Reykjanesbær, Iceland
Location 27 mile/43 km from Reykjavik City
Happy Campers Iceland office hours:
Monday to Sunday: 8am to 5pm
Included with Standard Rate:
Unlimited kms/mileage
Free transfers from airport
Bedding & linen
Kitchen/cutlery
24 hour assistance
0-10 years or more
Reykjavik City Attractions
Your campervan hire in Reykjavik lets you enjoy the capital with a small village feel complete with all the modern comforts and entertainment of a big city. You can go from breakfast in down-home style cafes, to taking in the Viking history in local museums, and enjoying a modern nightlife – perhaps after a quick dip into the geothermal pools of Laugardalur – littered with a music scene that has become somewhat infamous for its offerings to modern music. If you're looking for a quieter night out, Reykjavik kicks in with its cozy village feel, offering small pubs reminiscent of its history.
Before venturing out of the city on your Reykjavik motorhome hire, don't miss Hallgrimskirkja, a large concrete church that can be seen as far away as 20km. The Saga Museum has also gotten a great deal of attention for its very zealous displays of Viking history, complete with silicon models and sound effects.
A short drive from Reykjavik by Campervan
Reykjavik is within arm's reach of nature. Surprisingly close to the Icelandic capital is Bláfjöll whose small mountains and lava fields are relatively young, created between 1211 to 1240. There are skifields in the 'Blue Mountains' area if you are inclined, but the greatest takeaway is the magnificent view of the auroras in a star-filled sky just 30 minutes outside of the city center by campervan rental in Reykjavik.
If you have a much compressed vacation time but want to venture out, Snaefellsnes Peninsula, which lies about two hours outside of the city, is easily accessible by recreational vehicle (RV) rental in Reykjavik and offers a beautiful and enlightening drive on your way to the peninsula's lava caves, hot springs, waterfalls and the Snaefellsjokull National Park, where you'll find a 1,446-meter high volcano glacier the likes of only Iceland can offer.
Top 10 Attractions near Reykjavik
Located on the southwest coast of Iceland, a short drive from the International Keflavik Airport, Reykjavik is the gateway to this spectacular volcanic island.
If you are looking for things to do or places to visit at the start of your Icelandic road trip from Reykjavik, here are ten amazing destinations. We recommend including both cultural and natural attractions in your itinerary. Iceland has a wealth of each, from Viking museums and cultural centres to world-famous hot springs, geysers and waterfalls.
Mount Esja
Situated only a short drive north of Reykjavik, and visible from the city, Mount Esja is one of the greatest hiking destinations near the Icelandic capital. Depending on the weather, the mountain is accessible year-round.
Several hiking trails of various difficulty run to the top of this flat-topped mountain, where hikers are greeted by a sensational view of Reykjavik and even the glacier-covered Snæfellsjökull volcano to the north.
Seljalandsfoss Waterfall
One of the most famous waterfalls in Iceland, Seljalandsfoss is on Route 1 in Iceland's South Region. This gorgeous waterfall drops more than 60 meters and has a hiking trail that runs behind it. It is a classic road trip destination from Reykjavik.
Skógafoss
The 25-metre-wide Skógafoss thunder 60 metres down a cliff in southern Iceland and is one of the largest waterfalls in the country. Among the most popular road trip destinations in Iceland, this awe-inspiring natural attraction is fed by two different glaciers.
Skógafoss is also famous for its almost-continuous spray of water droplets, which often create single or even double rainbows on sunny days. You can get to the base of Skógafoss via a 370-step stairway. Look back for stunning views of the coast.
Jökulsárlón Glacier Lagoon
Its name literally meaning "glacial river lagoon", Jökulsárlón is precisely that. This is a spectacular glacial lagoon filled with iceberg, a photogenic location that is deservedly included in many Icelandic road trip itineraries.
The 248-metre-deep lake is the deepest in the country. Connected to the sea, it consists of both seawater and freshwater, which gives the lake is stunning colour.
Þingvellir National Park
A UNESCO World Heritage Site, Þingvellir National Park (also spelled Thingvellir National Park) is a major highlight on the Golden Circle driving route near Reykjavik.
Þingvellir National Park is home to the site of the oldest parliament in the world (the Althing), beautiful waterfalls, a tectonic rift valley and fissures (the Almannagjá fault), and a historic church. When visiting this stunning national park with a Reykjavik campervan rental, you can also spend a couple of days camping at the park's two campgrounds.
Gullfoss
One of the most iconic and most visited waterfalls in Iceland, Gullfoss is a must-visit destination on scenic drives from Reykjavik with a campervan.
Gullfoss is a top attraction on the Golden Circle driving route, attracting many thousands of visitors each year. Its name means "Golden Falls" in Icelandic, an appropriate name for a waterfall this breathtaking.
Geysir
Together with Þingvellir National Park and Gullfoss, Geysir makes up the trifecta of top attractions on the Golden Circle, a popular loop drive to explore from Reykjavik with a campervan or motorhome.
Geysir is the most iconic geyser in Iceland—the "original geyser" on whose name the word "geyser" is based in numerous languages across the world. This impressive spouting hot spring erupts every 4 to 15 minutes with boiling water shooting 70 metres into the air.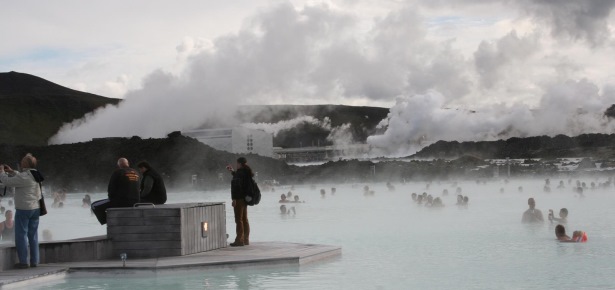 Blue Lagoon
Located on the Reykjanes Peninsula, a short drive from both Keflavik and Reykjavik, the Blue Lagoon is perhaps the most famous tourist attraction in Iceland.
Although not a natural hot spring— the Blur Lagoon is a by-product from a nearby geothermal plant—this world-renowned spa does attract many thousands of visitors each years, who come to soak in its warm milky-blue water.
Vik
The remote seaside village of Vik is arguably Iceland's most famous coastal settlement. Home to no more than 300 residents and the country's southernmost village, it is still a major hub in southern Iceland.
Located on the iconic Ring Road, it is home to the famous Black Sand Beach, as well as sea stacks and magnificent coastal cliffs. People also visit Vik to see wildlife, particularly puffins.
Snæfellsnes Peninsula
A beautiful peninsula on Iceland's central-west coast, north of Reykjavik, the Snæfellsnes Peninsula is home to the spectacular Snæfellsjökull National Park.
This is the only national park in Iceland that borders the sea, a place characterized by volcanic features like lava fields, lava tubs and craters, as well as the enormous Snæfellsjökull glacier. The Snæfellsnes Peninsula is also a popular hiking destination and known for its wildlife, especially coastal birds and whales.
The Golden and Diamond Circles by Reykjavik RV Rentals
If you'd like to partake in a hot spring farther from the city, be sure to hop back on your campervan hire or motorhome rental in Reykjavik and head out to the Blue Lagoon less than an hour southwest of the capital. This hot spring costs very little, and the day trip out to the location offers amazing sightseeing opportunities.
Farther afield is the UNESCO-designated Thingvellir National Park about 90 minutes east of the capital. This is where you can see the Eurasian plate pulling apart from the North American plate which continues underwater and is becoming an unmissable diving attraction. On the cultural side, the geological demarcation is the location of the original Alþingi (Parliament) which is one of the oldest in the world. While in the vicinity, stand before Gullfoss, a spectacular 'Golden Falls,' and Geysir which is, literally, a geothermal hotspot. All three attractions are conveniently doable on a day tour by Reykjavik motorhome rental so you can sneak them into your itinerary if you have limited time to complete the 300-kilometre loop called the Golden Circle.
A more ambitious drive is to the north of Iceland to another loop called the Diamond Circle about 300 kilometres from Reykjavik. This area brims with geothermal features and replete with giant falls, lakes, lava fields, canyons and cliffs.
Best Campsites & RV Parks near Reykjavik
The greater Reykjavik area is dotted with excellent RV parks and campgrounds. After all, a large majority of visitors who want to see more of the country actually do rent a campervan in Reykjavik.
The freedom that campervans offer, combined with Iceland's well-kept roads, numerous campsites and epic natural beauty, makes a self-drive holiday the absolute best way to see this country.
So, to help you start your journey in Iceland, here are the best campgrounds and RV parks near Reykjavik. They are a great first stop on your extended road trip, but also provide a wonderful basecamp if you would like to explore the Reykjavik region in more detail—which you should!
Reykjavik ECO Campsite
Sundlaugavegur 32, 105 Reykjavík, Iceland
Recognized for its environmental achievements and eco-friendly amenities, the Reykjavik ECO Campsite is a wonderful place to camp in the city. It is close to the Family Park and Zoo, the pool and the Botanical Garden.
The campsite has over 300 pitches spread across different grass fields, in addition to 40 big-rig sites and 70 hardened sites.
Hafnarfjörður Camping
Hjallabraut 51, Hafnarfjörður, Iceland
Located in a beautiful park near the Hafnarfjörður town centre, the Hafnarfjörður Camping is only 10 minutes from downtown Reykjavik. Nearby bus stops offer transportation to the Icelandic capital as well as to the Keflavik Airport, 30 minutes away.
Amenities include showers and toilets, powered sites, laundry facilities, washing sinks, and benches and charcoal grills. The campground is open from May 15 to September 1.
Thingvellir, Iceland
Thingvellir National Park
One of the top destinations in Iceland, UNESCO World Heritage-listed Thingvellir National Park has two separate campgrounds. Set up camp there for a couple of nights and explore this cultural and natural treasure at your own pace. This also makes for a fantastic basecamp on the famous Golden Circle driving route.
Amenities at both campgrounds include toilets, laundry facilities and electricity. You don't need to make reservations to camp in Thingvellir National Park, but you do need to get a camping permit at the visitor centre.
Akranes Camping Site
Kalmansbraut, Akranes, Iceland
Situated in the town of Akranes, at the tip of a peninsula just north of Reykjavik, the Akranes Camping Site is a great base from which to explore this stunning region. The campsite is in Kalmansvik, a beautiful bay just outside of the town centre.
You can enjoy amazing mountain views to the north, particularly of the iconic Snæfellsjökull Glacier. Facilities include washing rooms and showers, an art gallery, washing machines and dryers, electricity, wastewater disposal tanks and hiking trails.