New Zealand Motorhome Rental
Compare NZ RV Rentals and Campervan Hire Rates Online
If you are visiting New Zealand and want to explore some of the world's greatest landscapes on a short scenic drive or full-blown multi-day road trip, we can help you out. On this page, you will find all you need to know about New Zealand motorhome rental and campervan hire, the country's best destinations, driving tips and other practical information.
We offer a comprehensive overview of the top RV rental companies in New Zealand, as well as their different depots and the types of motorhomes and campervans they have. A quick search in the box on the right will provide you with a list of New Zealand's best motorhome hire options. Easy to compare, plan, and book!
Convenience and thoroughness while searching for RV rentals in New Zealand is our goal. This is why we strive to offer the widest range of vehicles and locations we can. Whether you are looking for cozy 2 or 3 person campervans or larger 3, 4, 5, 6, 7 or even 8 passenger motorhomes, you will find options here. This includes all major brands, such as Maui, Britz, Apollo, Mighty Campers and Jucy Campers.
Main New Zealand Motorhome Rental Companies
Renting a campervan or RV in New Zealand is one of the most popular ways to explore and discover the South Island or North Island—or both!
The country's spectacular mountain scenery, epic coastlines and fjords, pristine forests and friendly people make it a dream destination for all kinds of road trippers. So, if you are planning an extended scenic drive in New Zealand, check out the following motorhome rental companies and campervan hire agencies.
New Zealand is made up of two islands, the north and south. Each has several large cities, Auckland in the north and Christchurch or Queenstown in the south being the main international entry airports.
One way motorhome rentals in New Zealand are available between all main depots, generally with no relocation fee charged.
New Zealand motorhome rental, campervan hire and recreational vehicle (RV) agents are located near all major airports in New Zealand, including Apollo Campervans, Britz Campers and Maui Motorhome rentals in New Zealand. Book your New Zealand motorhome rental or campervan hire online before you travel, then simply pick up the keys on arrival and begin your RV holiday without delay!
Maui Motorhomes
Part of the THL Group, Maui Motorhomes is one of the largest RV rental companies in Australasia, which includes Australia, New Zealand and Southeast Asia. They have helped travelers live their road trip dreams for over 25 years, a wealth of experience that shines through in their personalized customer services and top-notch vehicles.
Maui Motorhome Rentals fleet of RVs in New Zealand comprises everything from 2 berth sprinter campervans to 4 and 6 person motorhome. All vehicles come with a toilet, shower, fridge/freezer, gas stove and lots of other fun features.
Maui New Zealand Motorhome Rental Vehicles:
2, 2+1, 4 & 6 berth
0-2 years old
Auto only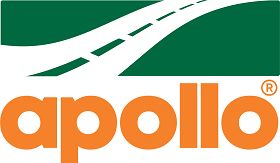 Apollo Motorhome Rentals
One of the best known and established motorhome rental agencies in New Zealand, Apollo Motorhome Rentals offers a wide range of premium-quality Talvor RV vehicles.
Whether you are looking for a cheap basic campervan or the all-out, luxurious motorhome road trip experience, Apollo will be able to provide you with the perfect vehicle. They have everything from 2 person hitop campers to 4 and 6 passenger RVs. You can pick up your home-on-wheels in either Christchurch or Auckland.
Apollo Motorhome Rental Vehicles:
2, 2+2, 4 & 6 berth
Average 0-3 years old
Auto (4WD are manual)

McRent New Zealand
Built by Dethleffs in Germany, McRent is Europe's largest luxury motorhome rental company, which has also expanded into New Zealand. With offices in both Christchurch and Auckland, they offer a wide range of vehicles to suit your budget, from sporty campervans to alcove motorhomes and luxurious fully integrated RVs.
McRent New Zealand's motorhome rental fee includes all necessities such as extensive insurance coverage, unlimited mileage, exterior cleaning and accessories like a TV, towels, bed sheets, dishes and gas bottles. Conveniently, you can also rent camping equipment like tables and chairs.
McRent New Zealand Motorhome Rentals:
2, 2+1, 4, 4+2 & 6 berth
0-2 years old
Auto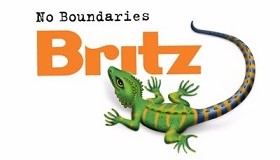 Britz Campervan Rental
Also part of the THL Group, Britz Campervan Rental is a sister company of Maui and Mighty Campers. They are one of the top RV hire agencies in New Zealand and have a large selection of vehicles to choose from. With decades of experience, great value for money and excellent customer service, Britz is a good choice for everything from day trips to long road trip adventures.
They have no fewer than a dozen different campervans and motorhomes, each with its own characteristics, capacity and features. Pick-up locations in New Zealand are Auckland, Christchurch and Queenstown.
Britz Campervan Rental Vehicles:
2, 3, 4 & 6 berth (4WD maximum of 5 adults)
Up to 4 years old (4WD are 6 months or less)
Auto (4WD are manual)
Discover NZ Motorhome Rentals
With depots scattered around both New Zealand islands, Discover NZ Motorhomes offers flexibility and the opportunity to go for a spontaneous road trip, no matter where you are.
Pick-up locations include major cities like Queenstown, Auckland, Dunedin and Christchurch, but also convenient transportation hubs such as the Picton Ferry and Cruise Line Terminals.
As a privately owned and operated RV rental agency, they are able to offer great personal service. Their vehicles range from 2 berth RVs to 4 or 6 berth motorhomes. Discover NZ motorhome rentals uses luxury Imala vehicles from Auto-Trail for their 4 and 6 berth RV rentals.
Discover NZ Motorhome Rental Vehicles:
2, 2+1, 4 & 4+2 berth
2018 Models (Except 2 Berth plus ST – 2010-11 Models)
Auto/Manual
Cheapa Campa New Zealand
The motto of this campervan hire company in New Zealand says it all: "freewheeling on any budget." Its name also clearly shows what you can expect. If you are looking for affordable campervans and motorhomes in New Zealand, you will find them at Cheapa Campa.
Their vehicles are between 3 and 6 years old, well maintained and vary from classic Hitop and 2 berth campervans to 4 and 6 person motorhomes. Part of the Apollo Motorhome Holidays rental group, they have depots in Auckland and Christchurch.
Cheapa Campa Rental Vehicles:
2, 4 & 6 berth (4WD maximum of 2 adults)
3 to 6 years old
Auto/Manual (4WD are manual only)
Jucy Campervan Rentals
With their highly visible purple-and-green paintwork, the Jucy Campervan rental vehicles are exceptionally noticeable on the roads of New Zealand. They focus on small-scale RV rentals for budget-friendly road trips for couples, adventurous families and small groups of friends.
Their range of vehicles includes sleeper cars and campervans for 2, 3 or 4 people. They even have an electric 2 person campervan, too!
You can pick up your New Zealand campervan from Jucy Campervan Rentals at Christchurch Airport, Wellington Airport, Queenstown Airport, Auckland Airport and Auckland City.
Jucy Campervan Rental Vehicles:
2 & 4 berth
3 years old or more
Auto
Hippie Campers
Backpackers and other budget-conscious travelers will certainly enjoy the beautifully decorated campervans of Hippie Campers. Part of the Apollo Motorhome Holidays RV rental group, Hippie Campers has depots in Auckland and Christchurch—great starting points for road trips around the North Island and South Island, respectively.
As opposed to most other New Zealand motorhome rental companies in this list, Hippie focuses exclusively on campervan travel. They currently have three types of campervans for rent: the 2 person Hippie Drift, the 2 person Hippie Hitop and the 2+2 person Hippie Endeavour.
Hippie Campers Rental Vehicles:
2 & 2+2 berth
3 years old or more
Auto/Manual
Coastal Campers
Unlike most other New Zealand RV hire companies featured here, Coastal Campers is not a huge company. This is a local, small family owned and operated business based in Whitianga on the Coromandel Peninsula in the northern part of the North Island.
The main benefit of this is that, as a customer, you will deal with the owners directly—instead of the customer service employees of the big companies. This means all service is as personal and friendly as it gets.
Additionally, you can choose from three types of RVs. They have a 2 berth campervan, as well as a 4 and 6 berth motorhome available.
Coastal Campers Rental Vehicles:
2, 4 & 6 berth
6 to 8 years old
Auto (2 Berth)/Manual (4/6 Berth)
Mighty Campers New Zealand
The third New Zealand motorhome company that's part of the THL Group, Mighty Campers offers affordable RV hire options at the airports of Auckland, Queenstown and Christchurch.
Although their fleet is a bit older than most other RV rental companies in New Zealand, that does not mean those vehicles are of lower quality. They are well maintained and have proven their worth on the road for over 5 years.
Available campervans range from the 2 person Deuce to the 6 passenger Big Six campervan. This is a great company for low-budget road trips to New Zealand's epic national parks.
Mighty Campers Rental Vehicles:
2, 2+1, 4 & 6 berth
5 years old or more
Auto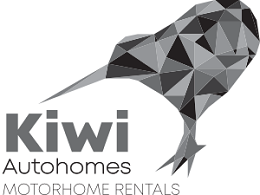 Kiwi Autohomes
One of the smaller motorhome rental agencies in New Zealand, Kiwi Autohomes prides itself on having no hidden costs and its friendly accommodating staff.
Kiwi Autohomes are based in Auckland, but also have a pickup (and drop-off) office in Christchurch.
Their fleet includes fully equipped 2, 4 and 6 berth motorhomes and campervans, which are built in New Zealand. All RVs come with user-friendly appliances, spacious interior and exterior storage, and are really easy to drive. A great choice for your independent New Zealand self-drive holiday.
Kiwi Autohomes Motorhome Rentals:
2, 4 & 6 berth
Up to 10 years old or more
Auto (2 berth), manual (4 & 6 berth)
Spaceships New Zealand
Adventurous exploration is what Spaceships New Zealand is all about. As they say, they offer "the most flexible way to explore the outer space of New Zealand." And they do have a point because their fleet of station wagons and mini-vans allows you to access places you simply cannot get to with a large 6-berth RV, while also lowering fuel costs.
With offices in both Christchurch and Auckland, Spaceships New Zealand is a great option for scenic road trips for couples or small groups of friends. They have half a dozen (slightly) different mini-van choices, all of which can sleep at least 2 persons and come with many basic camping and road trip necessities.
Spaceships New Zealand Rental Vehicles:
2 berth and 4 berth with rooftop tent
Up to 10 years old or more
Auto
North Island, New Zealand
New Zealand's North Island is home to about three-quarters of its population. It's where you'll find cosmopolitan Auckland and Wellington, the country's attractive capital.
History buffs will delight in Art Deco Napier. Movie fans will enjoy Hobbiton, where the Lord of the Rings was filmed. North Island's rich cultural heritage, thriving food scene and plethora of events makes this a place you could see yourself living in, not simply visit.
But North Island has more to offer than simply its largest settlements. This is where you'll find Tongariro, the country's first national park, with plenty of camp rounds suitable for a motorhome rental in New Zealand.
Geothermal activity has created some astonishing natural phenomena, such as Pohutu Geyser near Rotorua, smouldering White Island and the naturally occurring thermal pools on Hot Water Beach up on the Coromandel can all be easily explored by campervan hire in New Zealand.
The beaches are worth travelling halfway across the world for, not least Ninety Mile Beach in the far north. Pick up a RV rental in New Zealand and explore the Twin Coast Discovery scenic drive through Northland.
Top 3 Places to Visit:
Bay of Islands: A sub-tropical archipelago of 144 islands, the Bay of Islands wows visitors with its wild beaches, and pristine rainforest. Getting out on the water is a must. Charter a yacht, hire a sea kayak or reserve a place on a big-game fishing excursion. Tour Cape Brett and view Piercy Island's Hole in the Rock. Base yourself in Russell, whose characterful colonial heritage is a reminder that it was a 19th century whaling port.
Rotorua: New Zealand's most famous geyser can be found in the Te Whakarewarewa Thermal Valley close to Rotorua. Erupting 20 or so times a day, she shoots a column of superheated water and steam up to 30 metres in the air. It's a magnificent sight which can sometimes last for over an hour. Nearby, in a traditional marae, watch a haka at the Te Puia New Zealand Maori Arts and Crafts Institute.
Hawkes Bay: Located on the east coast, this pretty region is dominated by its beautiful beaches and its many wineries. Many visitors make a beeline for the town of Napier. It's known for its plethora of Art Deco buildings, which sprang up in the aftermath of the 1931 earthquake. Napier is also home to the National Aquarium of New Zealand, home to some very mischievous penguins. Hawkes Bay is the start of the Classic New Zealand Wine Trail to Marlborough in the South Island, easily followed in a motorhome rental in New Zealand.
Auckland, New Zealand
Auckland is New Zealand's largest city and for many international visitors, the gateway to this fascinating country. As the main gateway international gateway, Auckland is a great place to commence a campervan hitre, RV or motorhome rentals holiday in New Zealand.
The panoramic views over the city and its hinterland are unrivalled from the top of the 328 metre high Sky Tower.
A boat trip of some sort in the City of Sails is a must; pop over to historic Devonport on the ferry or discover the wineries and art galleries of Waiheke.
Outdoor enthusiasts will be thrilled to learn that this is a city that loves to be outside, whether on its beautiful beaches or to hike the trails on its many volcanic cones.
Leading New Zealand Motorhome Rental Brands: Apollo Motorhomes, Maui Motorhomes, McRent New Zealand
Mid-Range New Zealand Motorhome Rental Companies: Britz Campervan Rentals, Cheapa Campa, Discover NZ Motorhomes
Best Budget Campervan Hire Brands in New Zealand: Coastal Campers New Zealand, Hippie Camper, Jucy Campervan Rentals, Kiwi Autohomes, Mad Campers, Mighty Campers, Spaceships Rentals, Travellers Auto Barn NZ, Walkabout Motorhomes
Top 3 Places to Visit:
Waitomo Glowworm Caves: At Waitomo, a path lined with an impressive array of stalagmites and stalactites leads underground to a vast cavern. Known as the Cathedral, the acoustics are such that concerts have been staged inside. From there, visitors board a boat and as they float long the underground river, thousands of tiny glow-worms give off a distinctive green light that ensures this place is one of North Island's top sights.
Coromandel Peninsula: The Coromandel Peninsula offers some of the most breathtaking scenery on North Island. Hike the coastal path to Cathedral Cove, a marine reserve where the sea has sculpted the rock to dramatic effect. Adrenaline seekers will delight in the series of waterfalls that lead to the beautiful Sleeping God Canyon. Don't miss Hot Water Beach, where for a few hours each day nature provides glorious outdoor hot tubs right beside the sea. Hot Water Beach Top 10 Holiday Park has powered camping sites perfect for your NZ motorhome rental.
Taupo: Taupo's home to New Zealand's largest lake – to give you an idea of its scale, it's larger than Singapore. Popular with those who love to fish, the water's well stocked with rainbow and brown trout. Take a boat trip to see the Maori carvings at Mine Bay or book an excursion on the exhilarating Huka Falls jet, a short distance from the lake. The town of Taupo perches on the lakeshore, known for its restaurants. Locally-reared Taupo beef is a common sight on the menu.
Wellington, New Zealand
New Zealand's capital is a delight to explore in a campervan hire from Wellington. Nicknamed Windy Welly, its harbour front is the perfect place to blow the cobwebs away. For the best views over the city, hop on the cable car has been transporting passengers from Lambton Quay up to Kelburn.
At the top, there's a cable car museum and observatory, but it's a pleasant stroll down through the city's botanical garden. A craft beer trail and plenty of excellent restaurants makes this the perfect destination to enjoy with friends.
From Wellington you can continue your motorhome rental vacation in New Zealand, by crossing over on the Interislander Ferry to Picton in the South Island.
Mid-Range New Zealand Motorhome Rental Companies: Discover NZ Motorhomes
Top 3 Places to Visit:
Tongariro National Park: New Zealand's oldest national park – and the fourth oldest in the world – is dominated by its three volcanoes. The highest point on North Island is here in the form of Mount Ruapehu, which dwarfs both Tongariro and Ngauruhoe. In winter, visitors come to ski; in summer, the Alpine meadows burst into bloom and this colourful carpet is a hikers' playground.
Martinborough: Leafy Martinborough is packed full of eateries, making this a magnet for foodies; and is just over an hour's drive from Wellington in your NZ motorhome rental. The area boasts olive groves, chocolatiers, artisan cheese makers and cafes galore. In the surrounding area you'll find a clutch of wineries; many of the local vineyards open their doors for tastings and each November they host the popular Toast Martinborough festival.
Cape Palliser: The southernmost point on North Island lies an hour from Martinborough. Two landmarks are noteworthy: a lighthouse first lit in 1897 and Kupe's Sail, a sedimentary rock outcrop that has the appearance of a sail. Cape Palliser is also home to a fur seal colony and is the site of a breeding ground for the rare red-billed gull.
South Island, New Zealand
South Island's scenery is all about the drama, and there is no better way to discover the top scenic highlights, than in a RV rental or campervan hire in New Zealand . Its backbone is the Southern Alps, which run the length of the island. It boasts breathtaking fjords, soaring snow-capped peaks, wild beaches and jaw-dropping glaciers.
It's on South Island that you'll find six of the country's ten Great Walks, among them the iconic Routeburn, Heaphy and Kepler Tracks.
There's a plethora of photogenic spots just crying out for attention: Mitre Peak rising from Milford Sound, the lone tree marooned in Lake Wanaka's shallows, the impossibly round Moeraki Boulders and more.
This too, is an adventure tourist's playground, with the action centred on buzzing Queenstown. Whether you've come to trek, kayak, bungy, ski or embark on an ice hike, South Island is the place to do it.
Top 3 Places to Visit:
Milford Sound: With a motorhome rental in New Zealand, you can take your time exploring the best of the Milford Road drive. Milford Sound is known for its many waterfalls, which tumble over craggy, almost sheer cliff faces into the waters of the fjord below. Boat excursions head out towards the Tasman Sea, passing Mitre Peak and colonies of seals basking on the rocks. It's often wet, but that only adds to the volume of water cascading in narrow folds right before your eyes. Rudyard Kipling was so impressed he called it the "Eighth Wonder of the World".
West Coast Glaciers: The twin glaciers of Fox and Franz Josef are conveniently situated just a few miles apart. They're a playground for those seeking to experience the thrill of an ice-hike or a helicopter landing on a snow-covered Alpine meadow high above sea level. Afterwards, relax at the Glacier Hot Pools complex and soothe those aching muscles.
Abel Tasman National Park: One of New Zealand's Great Walks winds its way through Abel Tasman National Park. It showcases the park's precipitous granite cliffs, broad swathes of golden sand and scenic lookouts that overlook the coastline and the native bush that grows here. Kids of all ages will love the moss-covered waterslide at Cleopatra's Pool.
Christchurch, New Zealand
Christchurch feels curiously British, with its flat-bottomed punts on the Avon River, its Tudor-style homes and the leafy trees of Hagley Park. But as it demonstrated after the earthquakes of a decade ago, it sings to its own song sheet.
Across the CBD there are enterprising regeneration projects and innovative designs, such as the city's Cardboard Cathedral. Other must-sees include the Botanic Gardens, founded in 1863.
From Christchurch you can discover the best of the South Island in a motorhome rental or camper van hire in New Zealand. One way motorhome rentals from Christchurch to Auckland are popular options for a complete New Zealand self-drive holiday.
Leading New Zealand Motorhome Rental Brands: Apollo Motorhomes, Maui Motorhomes, McRent New Zealand
Mid-Range New Zealand Motorhome Rental Companies: Britz Campervan Rentals, Cheapa Campa, Discover NZ Motorhomes
Top Budget Campervan Hire Brands in New Zealand: Coastal Campers New Zealand, Hippie Camper, Jucy Campervan Rentals, Kiwi Autohomes, Mad Campers, Mighty Campers, Spaceships Rentals, Travellers Auto Barn NZ, Walkabout Motorhomes
Top 3 Places to Visit:
Akaroa: Pretty Akaroa makes a great base for hikers. Numerous trails lead from this attractive colonial settlement, from short strolls to full day tramps. Catamaran cruises unlock a marine environment where seals, penguins and dolphins all make an appearance. You can paddle board, kayak and take a jet boat for a spin. When it's time to come inside, the Orion Powerhouse Gallery repurposes the town's now redundant hydro-electric power plant.
Hanmer Springs: Visitors flock to Canterbury's favourite resort town for its hot springs; the mineral rich waters are thought by some to have health-enhancing properties. Nearby, the mountains offer hiking trails in summer and ski slopes in winter. Thrill-seekers will get their kicks on the whitewater rapids of Waihu Gorge, whose water is home to abundant salmon and trout.
Lake Tekapo: Each November, Lake Tekapo's purple lupins make this one of the most photographed locations on South Island. But even when the flowers have faded, this is still a gorgeous place, thanks to the uninterrupted views of the Southern Alps. Fed by four rivers, it's known for the Church of the Good Shepherd, constructed as a place of worship for pioneer families in the 1930s.
Queenstown, New Zealand
Surrounded by mountains and perched on the edge of pretty Lake Wakatipu, Queenstown's location is nothing short of breathtaking. Queenstown is the undisputed adventure capital of New Zealand.
The bungy jump was invented here and canyon rides on the Shotover Jet will set your heart racing. The town's proximity to some of the best skiing in the country – The Remarkables, Treble Cone, Coronet Peak and Cardrona Alpine Resort are all within easy reach – ensures that it's a year-round destination.
Booking a motorhome rental in New Zealand allows you to explore the best of Fiordland National Park, the Otago and Southland regions, as well as the magnificent West Coast.
Leading New Zealand Motorhome Rental Brands: Maui Motorhomes
Mid-Range New Zealand Motorhome Rental Companies: Britz Campervan Rentals, Discover NZ Motorhomes
Budget Campervan Hire Brands in New Zealand: Jucy Campervan Rentals, Mighty Campers
Top 3 Places to Visit:
Wanaka: Exquisite Wanaka is a stand-out in a country not short of outstanding natural beauty. This resort town is located at the southern end of Lake Wanaka, where you'll find a lone willow that has captured the imagination of Instagrammers the world over. It's also the jumping off point for Mount Aspiring National Park in the Southern Alps, with its remote glaciers, glittering lakes and dense beech forests.
Arrowtown: Historic Arrowtown boomed in the mid 19th century when gold was found in the nearby Arrow River. Thousands of Chinese immigrants flocked to the area and made their home in Arrowtown. Now fully restored, it's a living museum for those wishing to explore the ways of life and hardship faced by these determined miners. Today's visitors can also try their luck with a spot of gold-panning.
Aoraki/Mount Cook: Only 3 hours drive in a New Zealand campervan rental from Queenstown, Aoraki/Mount Cook National Park is home to New Zealand's highest peak, which rises 3724 metres above sea level. Climbers are in their element here, following in the footsteps of Kiwi Sir Edmund Hillary, who trained here prior to his summit of Mount Everest in 1953. The area is also a Dark Sky Reserve, the first and largest in the Southern Hemisphere. From here you can view the Magellanic Clouds, satellite galaxies to the Milky Way.
New Zealand Scenic Drives
New Zealand packs a lot into a relatively small area, making this one of the best countries in the world for a road trip. With plenty of New Zealand scenic drives, there is no need to concern yourself with beating off the boredom that comes with long hours of driving between attractions.
Here, instead, there's something to see every few miles, from the natural wonders that put the awe into awesome to those extra touches that people add to make a place special – the cafés, wineries, hotels, artisan food outlets and boutique shops.
Yet the population is relatively sparse and on the country's good roads, driving is a pleasure, particularly if your home turf is a busy city. Well signed, you'll have no trouble finding your way around. The friendly locals will ensure that you're well looked after.
Book yourself a campervan or motorhome and put the pedal to the metal, for the road trip of a lifetime starts here.
Alpine Pacific Triangle
If you so wished, you could complete the Alpine Pacific Triangle in under 7 hours. But why would you? This is a route to be driven slowly and savoured, one which showcases the very best of South Island.
From Christchurch in the north, to the inland resort of Hanmer Springs via the whale-watching town of Kaikoura, this is a delightful drive.
Top 3 Highlights:
Christchurch
Christchurch is a popular choice for many road trippers: smaller than Auckland yet with an international airport serving a wide range of destinations. Pick up your campervan rental in New Zealand and head downtown to see how it's shaping up post-earthquake.
It's almost a decade since the ground shook and with innovative design, not to mention a will to reinvent and re-imagine, this is a cool place to explore on foot while you plan your next move.
Kaikoura
Bays that look like they've been bitten from the rocky shore by a giant sea monster and craggy headlands jutting out into the ocean: Kaikoura is defined by the sea. Inland, snow-capped peaks frame the view, but with opportunities to go whale watching and dolphin spotting, all eyes face the sea.
If you're keen to stay land-based, take your NZ campervan hire for a spin and visit the colony of fur seals to the eastern edge of town.
Hanmer Springs
In even the most comfortable of motorhomes there's a chance you'll get a little stiff and crave the outdoors. This resort town flanked by mountains is the perfect place to do so, whether you love to go walking when the sun shines or prefer to strap on your skis when the snow falls.
Unwind with a spot of fishing, get the adrenaline thumping on the nearby whitewater rapids or simply relax in the mineral-rich waters of the town's famous hot springs.
Classic New Zealand Wine Trail
The best thing about a road trip in a rental is how easy it is to customise the itinerary so you can indulge in whatever pleases you the most. Wine buffs will adore this Classic New Zealand Wine Trail route which calls in at some of New Zealand's best wineries.
Beginning in the vineyards of Hawke's Bay, you'll soon be spoiled for choice with the cellars in Martinborough. There's nothing to stop you downing a few craft beers in Wellington, just for the change, though the glasses a ferry ride across the Cook Straits in Marlborough are polished ready for when you complete your trip.
Top 3 Highlights:
Hawke's Bay
One tenth of New Zealand's wine is produced in Hawke's Bay, thanks to some business-savvy French missionaries who planted the first vines around 170 years ago.
This region's output is focused on its Chardonnays and its Bordeaux-blends. Plan to stay for a couple of days so you can take advantage of all that knowledge without having to fight over who'll be the designated driver.
Martinborough
An easy drive from the capital Wellington, Martinborough's vineyards specialise in Pinot Noir, Sav Blanc and Syrah. A late starter compared to other Kiwi wine-growing regions, it still has only a 1% market share. But in the world of viticulture, quality is always better than quantity, so rev up your RV and add Martinborough to your itinerary.
Blenheim
A stone's throw from Blenheim you'll encounter more than twenty wineries, many of them producing the Marlborough region's fabulous Sauvignon Blanc.
There are plenty of characterful accommodation options, so you'll be able to enjoy Blenheim's charms in comfortable surroundings. Jump in the campervan for lunch out in Havelock, known for its Greenshell mussels.
Forgotten World Highway
Once, the Forgotten World Highway was a route followed by pioneers on horseback. Today, this beautiful road welcomes cars and rental campervans year-round as one of the most attractive destinations for a New Zealand road trip. Beginning in Taumarunui, leave the river behind and set the Sat-Nav to Whanganui National Park.
There are numerous places to stretch your legs: Te Maire Reserve, Tangarakau Gorge and Nevin's Lookout just for starters. But even with scenery this beautiful, you'll be keen to get back behind the wheel as there's even better locales ahead.
Top 3 Highlights:
Mount Damper Falls
You'll need to make a short detour off the SH43, as the Forgotten World Highway is officially known, if you want to see Mount Damper Falls. Point the campervan up Moki Forest Road and before long you'll reach the waterfall, which cascades impressively over an 85 metre drop. You'll need to take care on the gravel surface but this is one ride you won't want to miss.
Whangamomona
In 1989, this delightful village declared itself to be independent. Its past presidents are an eclectic bunch, with a line-up that includes Billy Gumboot the Goat and Tai the Poodle. Pick up your local passport and book an overnight stay in its historic hotel before hitting the road to rejoin New Zealand again in the morning.
Stratford
The pretty little town of Stratford copied its name from a place on the other side of the world: Stratford-upon-Avon, Shakespeare's birthplace. Scenes are performed from one of the Bard's most famous plays, Romeo and Juliet. The action, centred on the town's glockenspiel clock tower, takes place four times a day, so you won't need to pick up the speed if you prefer to amble in your campervan. Once there, this is the jumping off point for Egmont National Park.
Milford Road
Linking Te Anau and iconic Milford Sound, the Milford Road is one of the scenic highlights of South Island and a must for anyone contemplating hiring a motorhome.
The road traverses striking Fiordland National Park and the Te Wahipounamu World Heritage area, with plenty of parking spots where you can pull off the road and admire the breathtaking views at your leisure.
Top 3 Highlights:
Eglinton Valley
An ancient glacier carved out this broad, flat valley. It's one of the few roads in Fiordland National Park to be accessible by road, making this an ideal place to enjoy your camper van adventure. Follow State Highway 94 along its length, beside the Eglinton River which meanders across the valley floor. The area is also known for its beech forest and is home to a variety of endangered native species including mohua and kākā.
Mirror Lakes
The exquisite site of the snow-capped Earl Mountains reflected in water is just a five minute walk from the Mirror Lakes car park. This pitstop, suitable for RVs, packs a lot in – waterfowl, beech forest and wetland plants, accessible to all thanks to the wooden boardwalk and proximity to the main road. On a still day when the water's calm, it takes a sight as spectacular as Milford Sound itself to compete.
Avenue of the Disappearing Mountain
Usually, when a mountain comes into view in front of you on a highway, it looms larger as you approach. Not so on the Avenue of the Disappearing Mountain which does exactly what its name suggests. This optical illusion is one of the highlights of a road trip in your rental along the Milford Road. You'll want to pull over and snap photographic proof before continuing your journey.
Pacific Coast Highway
Not to be confused with the Californian route of the same name, New Zealand's Pacific Coast Highway is an epic North Island drive. Beginning in Auckland, point your RV south and meander through some of this part of New Zealand's most gorgeous locations.
Loop the Coromandel, skirt the Bay of Plenty and, eventually you'll arrive in Art Deco Napier. The route can be driven in a couple of days, but most make a week of it – why rush when there's so much to see?
Top 3 Highlights:
Cathedral Cove
The Coromandel is packed with incredible sights, but Cathedral Cove is especially stunning. Reached by a cliff top hiking trail or by boat, its majestic wave-cut arch is a must-see. Park the motorhome in Hahei, where there are plenty of cafés to indulge in a hearty breakfast.
Take a hike to Cathedral Cove and spend the day relaxing on the beach and in the water before continuing on your way. Time it right and the natural thermal pools of Hot Water Beach, a ten minute drive away, are just begging to be experienced.
Mount Maunganui
Mount Maunganui stands like a silent watchman, keeping guard on the pleasant city of Tauranga in the Bay of Plenty. Known to the Maori population as Mauao, meaning "caught in the light of day", it dominates the shoreline, separating two long beaches. The inner beach is sheltered, perfect for a picnic, while the outer is more exposed, attracting surfers in their droves. Leave the campervan in one of the many parking places beside the ocean and climb the Mount for a breathtaking view and a close up look at the pa site that was constructed there.
Lake Waikaremoana
Though some come to Lake Waikaremoana to hike – it's one of New Zealand's Great Walks after all –four wheels shouldn't discourage you from a visit. Set off in your campervan from Gisborne and you have SH 2 hugs the coastal Mahai Peninsula. But duck inland and you can witness the drama of Te Reinga Falls before taking a rest from the driving with a stroll at Lake Waikaremoana. Kayak or fish for a while and then hit the road again.
Southern Scenic Route
Dramatic landforms, an abundance of vegetation and a chance to see New Zealand's unusual wildlife – what more could you want from a Southern Hemisphere road trip?
Glacial lakes, limestone caves and swathes of beech forest ensure that there's always something extraordinary to look at through the campervan windscreen on the Southern Scenic Route.
When you're ready to take a break from the driving, make your way to the designated hides and platforms in Roaring Bay and Curio Bay where the antics of the region's penguins will amuse and entertain.
Top 3 Highlights:
Gemstone Beach
If you have the kids in tow, they're going to love this! Just outside Orepuki, Gemstone Beach is the perfect spot to hunt for semi-precious gemstones washed up onto the beach by the tide. Fossick for sea-tumbled garnet, quartz, nephrite and jasper which are commonly found here.
Pro tip: pack your finds in something soft to stop them rattling as you drive on to your next stop.
Stirling Point
If you reach the signpost at Stirling Point then you and your home on wheels have made it to the southern end of SH1. The road runs the length of New Zealand, but the markers show you just how far you'd have to travel to reach some of the world's other great destinations. But for now, why not put the campervan in gear and make your way to nearby Bluff for some of the smoothest, creamiest and most delicious oysters on the planet.
Clifden Caves
If you find yourself in Southland, then a visit to the Clifden Caves is a must. Park your motorhome for a few hours and explore these fabulous limestone caverns formed between 18 and 22 million years ago. Like many such subterranean systems, the cave floor here is littered with stalagmites, with just as many stalactites hanging from the rocky ceiling. The cave even has some tiny resident glowworms, who love the damp, cool climate inside.
Thermal Explorer Highway
Self-drive holidaymakers have never been so spoilt for choice as they are in New Zealand and the Thermal Explorer Highway drive across North Island is one of the country's most amazing itineraries.
Rent a campervan in New Zealand and take to the open road to discover Kiwi highlights that showcase the best natural and manmade attractions in the country. Traversing the island diagonally from Auckland to Napier, the detour to Waitomo is as essential an experience as the main route itself.
Top 3 Highlights:
Waitomo Caves
The world-famous Waitomo Caves are no ordinary underground cave system. People come from all over the world to witness the spectacle of a subterranean cavern lit by thousands of glowworms. Nature's starry sky is replicated underground and it's a truly breathtaking experience to see it for yourself. This is what detours should be about.
Hobbiton Movie Set Tour
Peter Jackson knew a thing or two about breathtaking landscapes when he shot the Lord of the Rings trilogy in New Zealand. Movie fans have been flocking to Hobbiton ever since to see the film sets he used to such great effect.
The lush pastures of the Shire live on and tours give you the opportunity to see some of the detail that you might have missed on the big screen. It's an easy drive from Hamilton, so there's no reason to miss this.
Rotorua
North Island and geothermal activity go hand in hand, and nowhere is that demonstrated better than in and around Rotorua. Pohutu geyser is the main draw.
Park your Kiwi motorhome rental in the spacious car park and sit on geothermally heated stone benches to watch this gushing jet of super-heated water erupt dramatically.
A short drive away is the atmospheric Orakei Korako with its beautiful mineral-stained terraces and smoking Craters of the Moon.
Twin Coast Discovery
The far north of North Island offers a road trip in sub-tropical climes. Beginning and ending in Auckland, the Twin Coast Discovery loops the Northland peninsula.
Rich with history and of great significance to the Maori people, it's the natural beauty of the area that somehow manages to nose ahead, with wild capes, broad sandy beaches and verdant forest.
Foodies too will be in their element, with countless orchards, vineyards, gourmet food producers and many cafés scattered along the route.
Top 3 Highlights:
Waipoua Forest
Just north of Dargaville lies the largest tract of virgin forest left in this part of New Zealand. Five minutes on foot from the roadside you'll encounter the country's largest kauri tree, a whopping specimen measuring 4.4 metres across. The tree is called Tane Mahuta, the Lord of the Forest, thought to be around 2000 years old. Older still is another tree, Te Matua Ngahere or Father of the Forest, which may be 1000 years older.
Ninety Mile Beach
It doesn't matter that Ninety Mile Beach isn't actually 90 miles long – it's around 2/3 that length. Nor should it matter that rentals are banned from driving along the compacted sand. This beach is one of those that needs to be seen to be believed. Park the campervan and let someone else taking care of the driving for a while. But following the coast north, drivers and their passengers will be treated to the awesome sight of the Tasman Sea breakers battering the sand. Continue north to Cape Reinga, located at the Pacific Ocean, just 12 degrees south of the Tropic of Capricorn. Take a look at the lighthouse and pay your respects, as Maori legend indicates you should, to "the place of the leaping" where spirits jump from an ancient pohutukawa tree on the cape to their final resting place.
Te Paki
Sand boarding on the giant dunes of Te Paki is almost a rite of passage in these parts. Unclip you seatbelt and climb these towering dunes. In places, they measure 140 metres above sea level.
Grab yourself a plastic sled and launch yourself for the slide of your life. It's going to take a while to brush off all those grains of sand, so take a walk on the beach to shake it all off before you hop back inside your motorhome to continue your journey.
Great Coast Road
Rent a motorhome in New Zealand and at some point, you'll be itching to get off the beaten track. Perhaps this is the route to do so, a road trip that takes you down South Island on SH 6 from Blenheim to Haast hugging the spectacular west coast.
There are so many spots worth stopping for that it's hard to come up with a shortlist, but highlights must surely include the glaciers at Fox and Franz Josef, Pancake Rocks and Hokitika Gorge.
Top 3 Highlights:
Franz Josef and Fox Glaciers
If you can't choose between Franz Josef and Fox Glaciers, why not visit both? These breathtaking glaciers can be explored in many ways. Drive your campervan to the trailhead and hike the valley floor to the snout of Franz Josef glacier. Too tame?
Book a guide and strap on your crampons for an ice hike amid the cracks and crevasses of the glaciers' surfaces. Or blow the budget with a helicopter ride and Alpine landing. Now that's one for the bucket list!
Pancake Rocks
In the heart of Paparoa National Park you'll find the Pancake Rocks and Blowholes. It's easy to find in your campervan but best explored on foot.
At Dolomite Point, the rocks of this limestone coastline have been carved by the wind and the waves into formations that have the appearance of stacks of pancakes. At high tide, waves are forced up through blowholes in the rocks to dramatic effect.
Hokitika Gorge
Instagrammers flock to Hokitika Gorge, with its opaque Tiffany-blue water rich with glacial flour that dazzles in the sunshine. It's a popular spot, so time your visit for early or late in the day to find a parking spot for the RV and a selfie spot without the crowds.
From the car park, pick up the walking trail that leads through the dense podocarp forest and on to a viewing platform. A little further on, wander out to the middle of the bridge that spans the gorge and enjoy a view to die for.
New Zealand by Motorhome North to South:
A rental motorhome trip from the north of New Zealand to the south takes you through beautiful scenery, through mountain roads, past glaciers and across an ocean! Though divided into two islands, it is possible to take your hire campervan on the ferry from Wellington to Picton. There are holiday parks and caravan and camping sites that will accept motorhomes, campervans and recreational vehicles with truly amazing locations and facilities throughout New Zealand.
The country can offer a little bit of everything. There are vineyards, skiing and snowboarding, hiking, glacier walking, volcanic hot springs, surfing and other adventure activities, as well as city sights and nightlife, not to mention the culture of the Maori people. New Zealand is known for being laid back; and getting into the relaxed groove can be the first thing on your list! No matter your planned route, it is sure to take your breath away. Don't believe me? Watch The Lord of the Rings movie, shot entirely in New Zealand, to whet your appetite. Grab a map and a marker and start planning your campervan hire trip!
Campgrounds and holiday parks in New Zealand can be pre-booked online before travel. You can either pre-book an itinerary; or purchase open dated vouchers for New Zealand Holiday Parks and campgrounds, that you use whilst travelling in New Zealand.
Driving in New Zealand:
Drive on the left hand side of the road. New Zealand roads are known for being narrow and windy; so overestimate your travel time and make sure the driver gets enough rest.
You must have a valid driving license. If your license is not in English; then you must carry a valid International Driving Permit issued in your home country.
Seatbelts are compulsory and babies and young children must be restrained in an approved car seat. You can hire a seat from most New Zealand motorhome and campervan hire companies.
Take time to read over the rules of the road before you get behind the wheel
FAQ Section
What is the minimum age to rent a motorhome in New Zealand?
The majority of motorhome rental companies in New Zealand have a minimum driver's age of 21. However, a select group of rental agencies, including Mighty Campers and some other budget providers, may allow people who are at least 18 years old to rent a campervan or motorhome.
Do you need a special driver's license to rent an RV in New Zealand?
No, you do not need a special driver's license to rent an RV in New Zealand. A valid regular driver's license suffices. If your driver's license is not in English, though, you will need an International Driving Permit or a certified translation.
What is the speed limit in New Zealand?
Generally, there are two base speed limits in New Zealand: 50 km/h in built-up areas and 100 km/h on motorways and expressways. Depending on the location or type of road, there can be several other speed limits, though. 30km/h is a common speed limit in town centers with high pedestrian traffic, while high-quality designated motorways may have a speed limit of 110 km/h.
What side of the road do people drive on in New Zealand?
Just like in nearby Australia and several other (former) parts of the British Commonwealth, people drive on the left side of the road in New Zealand.
New Zealand Tourism Information
New Zealand is a road tripper's and camper's paradise, filled to the brim with epic national parks, stunning coasts, snow-capped mountains, and countless holiday parks and campgrounds. You can find a wealth of tourist information, such as destinations, activities, driving tips and so on, on the official website of the New Zealand tourist board to make the most out of your Kiwi motorhome rental holiday.

Interislander Ferry
As its name suggests, the Interislander Ferry commutes between New Zealand's North Island and South Island. It travels across the Cook Strait between Wellington and Picton. Drive your NZ campervan rental straight on to the ferry on one side, and off again on the other side.
Kiwi Holiday Parks
With more than 36 independently owned campgrounds, motels and holiday parks, Kiwi Holiday Parks offers road trippers a place to stay all around New Zealand.
Top 10 Holiday Parks
The Top 10 Holiday Parks Group manages no fewer than 50 holiday parks in New Zealand. Their wide ranging listings include everything from motels, self-contained units and cabins to motor camps, tent sites and other camping facilities suitable for a New Zealand motorhome rental vacation.
Holiday Parks New Zealand
If you are looking for road trip accommodation in New Zealand, Holiday Parks New Zealand has a huge selection of campgrounds, self-contained cabins and apartments, and other holiday parks all over both islands.
Freedom Camping
For all kinds of tips related to self-drive camping holidays with a self-contained RV rental in New Zealand, from planning your trip to driving times between destinations, useful resources and responsible camping, there is no better place than Freedom Camping.
DOC Campsites
The New Zealand Department of Conservation operates over 200 campsites across the country, in beautiful settings such as lakeshores, sandy beaches and peaceful forests. They are perfect for relaxation in and exploration of New Zealand's beautiful great outdoors in a campervan hire, RV or motorhome rentals in New Zealand. On their website, you can also find lots of information about New Zealand's national parks and other natural destinations.
CamperMate
The CamperMate camping app is arguably the best app for campers in both Australia and New Zealand. It includes more than 100,000 points of interest, including tourist attractions, landmarks, campgrounds and other accommodation, WiFi spots, public showers, petrol stations and much more.