Madrid Motorhome Rental, Spain
Compare RV Rental and Campervan Hire in Madrid
Known for its spirited atmosphere, artistic pedigree, gastronomic traditions and revolution, Madrid is the capital and largest city of Spain. With a population of 6.5 million in the metropolitan area, Madrid is not just clearly a favorite of the locals but of visitors as well. Because of its touristic offerings and the satellite of attractions easily accessible by Madrid motorhome rental, campervan hire or RV rentals in Spain, the Spanish capital is a great place to start off in a campervan rental.
Madrid is one of Spain's most popular cities, aside from being the countries capital, it's highly regarded for its culture with one of the best art galleries anywhere in the world. It's also a great place to explore in a campervan or motorhome, by using Madrid as a starting point, the wider region is at your fingertips, with the freedom to come and go as you please.
We'll start off by recommending the best motorhome rental companies in Madrid, saving you both time and money, before taking a closer look at what our top motorhome companies have in the way of self-drive vehicles. Here, you'll be in a position to make a considered choice of campervan or motorhome in alignment with your particular requirements. We'll also explain some terminology that motorhome companies use, so you can differentiate between your 4-berth semi-integrated, low-profile motorhome and that nifty little Poptop campervan that 2 of you can hire on a budget.
Following that we'll check out some of the best places to visit in and around Madrid -with a few scenic drives along the way- before closing with some top places to hang out after a long day on the road. 
Top Madrid Motorhome Rental Companies
Of course, if you're up for a self-drive vacation you'll be needing something to drive. We know from years of experience that many, budding, would-be motorhome renters are put off by all that faff that goes with hiring a vehicle for your holiday. The reality is that if you hire from a reputable firm who aren't trying to upsell you stuff at every turn of the way, you're 90 per cent of the way there.
What we've done is factor that aspect in with companies with a proven track record of good business practice. We've pooled our resources by combining personal experience, local knowledge and trusted reviews to provide a comprehensive list of great providers, with a broad stock of reliable campervans, motorhomes and poptops.

McRent Spain
McRent in Madrid only use campervan and motorhome rental vehicles manufactured by Dethleffs and Sunlight. Dethleff from Germany, are one of the oldest motorhome brands in Europe; whilst Sunlight are already Germany's top motorhome brand, even though they're only just over ten years old. If that doesn't already bode well, McRent themselves are one of Europe's biggest motorhome rental company and to make your life even easier, airport or airport/city hotel transfers available are available to and from their depot, which lies just over 15 miles from the airport.
McRent Madrid RV Rental Depot: Avenue Daganzo, 21, 28806 Alcalá de Henares, Madrid, Spain
Location: About 17 miles/27 km from Madrid Airport (MAD), or 22 miles/35 km from downtown Madrid
Included with Standard Rate:
Unlimited kms
Kitchen/cutlery
0-2 years old
McRent Madrid office hours:
Monday to Friday:

Pick Up: 4pm to 6pm
Drop off: 10am to 12 noon

Closed Saturday, Sunday and Public Holidays
Poptop (Urban Luxury)
If the word 'Poptop' makes you think of some rusty old bus with a cracked plastic roof awning, you've not clapped eyes on McRent's snazzy Urban Luxury. It seats and sleeps 4 and it comes with a decent kitchen, roomy dining space and even a WC and shower.
Campervan (Urban Plus)
McRent's Urban Plus Campervan looks very similar to the Urban Luxury, but without the poptop on the roof. It comes with a WC and shower, sleeps 2, despite seating 4, which means more room for 2 of you to enjoy, with additional room for a couple of guests.
Motorhome Rental
Hire a motorhome from McRent in Madrid and you're sorted for accessories such as an awning, bike rack, gas bottles and dogs are welcome too.
For a small fee, you can hire camping tables and chairs and bedding, but your hire charge will include unlimited mileage and comprehensive coverage, for those relatively new to motorhome rental, knowing that the insurance is taken care of could see McRent as the go-to choice for your hard-earned coffers. Of course, none of this would amount to anything if the motorhome's for hire were below par. No worries on that front.
Low-Profile Motorhome: McRent Madrid has four examples of the sleek-looking semi-integrated motorhome option. The Compact Plus, Family Standard, Comfort Standard and Comfort Plus that sleep between 2 to 4 of you so, start off by nailing down how many you're travelling with and have fun selecting the perfect motorhome holiday companion.
Coachbuilt/Cab Over Motorhome: All of McRent's Cabover's sleep and seat 6, for larger families or groups of friends they're ideal and McRent has three fine examples to choose from: Family Plus, Family Luxury and the Premium Plus. Choose the perfect one for your self-drive vacation and hit the road.

Anywhere Campers Spain
If you've never hired a motorhome or campervan in Madrid before, or are contemplating doing so and this is your first point of research, we might just be saving you a whole lot of time and trouble.
Anywhere Campers in Spain don't do options, they only have one style of Campervan for hire and they'll pick up and drop off your Campervan anywhere in Madrid. Actually, scratch that, anywhere in Europe!
If you want to hire your campervan in Madrid and drop it off in, say, Paris a few weeks later, you're welcome.
Madrid Pickup/Dropoff: Anywhere Campers will meet you at your requested pickup/drop off address in Madrid, with your vehicle at your chosen time.
Included with Standard Rate:
250 kms per day
Free transfer
Bedding
Kitchen/cutlery
24 hour assistance
0-3 years old
Anywhere Campers Rental Vehicles:
Low Profile Motorhome (Adria Matrix)
Here it is folks, the 4 bed Adria Matrix 670. It comes with a decent kitchen and plenty of space to sit down and dine with your crew, plus a WC and shower which, for many, will be the last tick of the box before making a booking.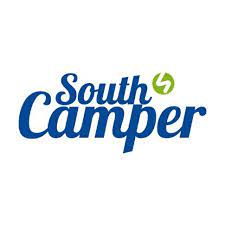 Southcampers
In not so much of a question of putting their eggs in one basket, as having the confidence to simply trust one outstanding motorhome manufacturer. All of Southcampers fleet, five options in total, are made by Rimor in Italy, and this should inspire a great deal of confidence for those that know their campervan/motorhome onions.
With over forty years in the business, Rimor manufacture their vehicles under the solidarity of the renowned Trigano Group: I'm sure we'll be hearing more from them further down the page, but for now, let's see what Southcampers have in stock.
Southcampers Madrid RV Rental Depot: Serviced non-depot location
Madrid Office Hours:
Monday to Sunday: 2pm to 4pm
Included with Standard Rate:
Unlimited kms
24 hour assistance
Tourist information/maps
0-2.5 years old
Southcampers Rental Vehicles include:
Campervan Shower/Toilet
The title says it all, in the case of a few exceptional circumstances, having a WC and a shower to accompany you on your road trip is a very good idea. The fact they've managed to squeeze one into the compact Rimor Horus 45 with space to sleep 4 is remarkable.
Motorhome Rental
Four of five of Southcampers fleet are classed as motorhomes, in so far as they're a union of a cab and a chassis with living quarters -at this stage, it's probably worth explaining that a campervan is a van that has had its load area fitted out with a bed, kitchen, table, bathroom and so on.
Their range of motorhomes covers a different number of price points and can accommodate as many as 6 of you so, for the self-drive holidaymaker, it's a question of balance between requirement and budget. Have fun choosing the right one!
Low Profile Motorhome (Kayak 12 & 14): From the exterior, the Kayak 12 and 14 are remarkably similar but it's a different story on the inside, save the bathroom and kitchen. The 12 sleeps '2 to 4' and the 14 sleeps 4 and comes with a garage for a scooter.
Coachbuilt/Cab Over Motorhome (Kayak 5 & 7): The protrusion over the cab isn't there merely for show, it can take a double bed at a push, which means that nine times out of ten, cabovers will have more sleeping space. Both sleep 6, the Kayak 5 has room for a garage.
Euromotorhome Rental
We mentioned that we'd be hearing more from the auspicious Trigano Group, welcome back Rimor and McLouis -who are also a part of this high-profile organisation- and the only two manufacturers to supply campervans/motorhomes for Euromotorhome Rental.
A strong start to proceedings, then. Quality machinery, refined fittings are the order of the day, no surprises there, and Madrid-based Euromotorhome Rental score well in their range of stock too, catering for a little as 1 or 2 of you and as many as 7 at a push. 'Spoilt for choice' is a phrase that springs to mind.
Euromotorhome Madrid RV Rental Depot: Calle Sierra de Guadarrama, 16, 28830 San Fernando de Henares, Madrid, Spain
Location: About 9 miles/14 km from Madrid Airport (MAD), or 13 miles/22 km from downtown Madrid
Euromotorhome Madrid pick up and drop off times:
April to October

Monday to Friday: 10am to 2pm and 4pm to 8pm
Saturday: 11:30am to 1:30pm
Closed Sunday & Public Holidays

November to March

Monday to Friday: 10am to 2pm and 4pm to 7pm
Closed Saturday, Sunday and Public Holidays
Included with Standard Rate:
Unlimited kms/mileage
24 hour assistance
0-9 years old
Euromotorhome Madrid Rental Vehicles include:
Poptop (Group A)
Back to basics with Euromotorhome's budget Poptop. You have got a kitchen, dining table, storage space and a double bed, so for anything else, you'll be needing a campsite. Stick around to discover why you really do need a campsite, even if you rent a campervan with a WC and shower.
Campervan (Group B)
For two of you wanting to take the creature comforts of home along with your self-drive holiday, check out Euromotorhome's Campervan. It pretty much comes with everything, including the literal kitchen sink, and while it's spacious inside, it's compact enough to explore those narrow, winding Spanish lanes.
Motorhome Rental
Don't be phased by Euromotorhome's unique grouping system. Basically, A and B, as we've just seen, are technically campervans while the rest are all motorhomes, specifically, the more traditional Cabover. There is one low-profile/semi-integrated motorhome residing in Group P, so let's take a look in more detail first.
Low Profile Motorhome: Euromotorhome's solitary low-profile option sleeps 4 and is pretty much perfect for a couple of adults travelling with a couple of kids. It's surprisingly roomy as well, with plenty of space to relax after a long day seeing the highlights of Madrid and her neighbouring towns.
Coachbuilt/Cab Over Motorhome: This is the focus of Euromotorhome's fleet, six generously proportioned motorhomes that cater for as little as 4 and as many as 6. All come with a WC, shower and kitchen, all you have to do is choose the perfect one.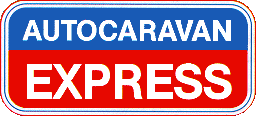 Autocaravan Express
Even to motorhome newbies, the name Erwin Hymer should already be synonymous with all things' motorhome, seeing as he (Erwin Hymer 1930-2013) pretty much invented the whole scene from his garage in Bad Waldsee, Germany.
The company are still leading the way in motorhome manufacture and Autocaravan Express use machines built by Carado, which you may have guessed are part of the Ermin Hymer Group. This is obviously a good start and it gets better when you realise that Autocaravan express is, like Euromotorhome, Madrid based. A little local knowledge goes a long way, as we'll discover later.
Autocaravan Express Madrid RV Rental Depot: Autovía A-1 Carril de, Carr. de Madrid a Burgos, KM 24, 28708 San Sebastián de los Reyes, Madrid, Spain
Location: About 9 miles/14 km from Madrid Airport (MAD), or 20 miles/32 km from downtown Madrid
Office times:
Monday to Friday: 10am to 1pm and 4pm to 6pm
Saturday*: 10:30am to 1pm
*Closed Saturday's in August
Closed Sunday & Public Holidays all year
Included with Standard Rate:
Unlimited kms
24 hour assistance
Tourist info/maps
3-4 years old
Van
It says 'van' in the description, but really the Carado V Series is more of a low-profile motorhome: whatever you want to call it, this is luxury on a plate for two of you. And there are no less than 3 varieties to choose from, all offering slightly different variations of the same theme.
Campervan with Shower/Toilet
The Carado CV Series comes in four models that cater for as little as 2 and as many as 5, and all of them come fully equipped with kitchens and bathrooms. This is the self-drive holidaymaker's opportunity to get exactly what they want for their road trip in Madrid, with nothing left to the imagination.
Motorhome Rental
And if you thought you had your work cut our deciding on the best one to choose from the above, Autocaravan Express' selection of over a dozen motorhomes could drive you round the bend!
Seriously, sit down and have a long think about what you want out of a motorhome rental with regard to your passengers and journey and start from there, or you'll be all day scratching your head trying to compare this with that. Hopefully, a decision will be imposed upon you by availability, safe in the knowledge that with quality like this, you really can't go wrong.
Low Profile Motorhome (Carado T Series): Looking at Autocaravan Express' fleet as it stands, there are four options of the T series to choose from, sleeping between 2 and 6 lucky self-drive holidaymakers. Your decision will be helped by how many companions you're taking along for the ride.
Alcove/Cab Over Motorhome (Carado A Series): Only three to choose from, all sleep 6, though the A461 can sleep 7. If you're travelling in a large group and you still want space for yourself, we don't know if it gets better than these guys. Good luck making your mind up!
Day Trips around Madrid
As befitting the country's capital and one of the most visited destinations in Western Europe, Madrid brims with museums and galleries that to truly give them justice, a few days' exploration in your Madrid motorhome rental is in order. While it cannot match the artistic collection of Paris, Madrid's Prado Museum is home to a veritable gathering of Goya, Velazquez, Raphael, Rubens and Rembrandt. The Reina Sofia National Art Center, on the other hand, showcases Spain's distinguished sons Pablo Picasso, Joan Miro and Salvador Dali.
Your campervan rental in Madrid can take you to Toledo, an hour south, on a great day excursion made special by Toledo's Roman ruins as well as its Arab, Jewish, and Christian influences on culture and architecture. Once overlooked, Toledo now copes with a steady stream of tourists especially during summer months when competition for accommodation is fierce. With a Madrid motorhome rental, you can secure yours without having to splurge on your budget.
Take a Trip Back in Time
Another memorable trip by campervan hire in Madrid is to the royal monastery of San Lorenzo de El Escorial. Now a resort destination where hotels and restaurants flourish, it was originally founded as an aristocratic get away.
With your camper rental in Madrid, drive to nearby Aranjuez, a Castilian town, less than an hour south, that sits where the Tagus and Jarama rivers meet. To see well-preserved 11th century walls that encircle an entire town, head to Avila a little over an hour northwest. About a two hour ride away and you will reach Cuenca, a medieval town, once ruled by the Moors and is famous for its cliffhanging houses that rise up multiple terraces.
Top 10 Places to Visit near Madrid
Before we get into this, spend some time in Madrid, it's a wonderful city but probably won't require much in the need of a campervan or motorhome, so park up at a recommended campsite -we've some suggestions further down the page- and go for your life.
When you're done, here's a list of ten recommended places to check out. We strongly suggest you connect them up with a scenic drive or two (we have a couple to get you started) so you don't find yourselves going back and forth unnecessarily. Enjoy!
Toledo
Aka the city of three cultures courtesy of the Christians, Muslims and Jews who shaped this beautiful city with their respective buildings, buildings that are sufficiently extravagant to earn Toledo the honour of being a world heritage site by UNESCO. It's not alone either, stick around for some more.
Segovia
The short scenic drive from Madrid to Segovia takes in the stunning Guadarrama Mountains and is a great way for self-drive holidaymakers to get a taste of the Spanish roads.
Once at Segovia, sitting in perfect splendour at1000 metres above sea level, you've centuries of history to explore.
Avila
Probably best known for its 11th-century city wall and, like Toledo, Avila can claim world heritage status.
This fascinating city sits atop a high plateau sheltered by the rolling hills of the Sierra Gredos Mountains and is a great place to visit for fans of medieval architecture.
Salamanca
More UNESCO shenanigans in Salamanca, and we're trying to work out of any other city in Europe can claim to be characterised by Romanesque, Gothic, Moorish, Renaissance, Baroque monuments, and be so gorgeous at the same time. You can ponder on that for free when you visit.
Ribera del Duero
You don't want to be at Ribera del Duero figuring out where to park after sampling some of the regions famous wines.
Ribera y Rueda was bestowed the Denominación de Origen (D.O.) status in the 1980s, so leave the motorhome rental somewhere safe before getting stuck in.
San Lorenzo de El Escorial
Another world heritage site, this is almost getting embarrassing for other places in Europe, and if you only have to see one historically charged building in Madrid, make it this one.
The San Lorenzo de El Escorial can be seen in less than a day and it's awe-inspiring.
La Mancha
Scenic drive heads up! The drive from Madrid to La Mancha is good on its own or part of a wider route.
Either way, take some time out to embrace La Mancha and her legendary windmills, made famous by Miguel de Cervantes through his enigmatic hero, Don Quixote.
Cordoba
UNESCO World Heritage Site; check, multicultural heritage; check, beautiful, ancient buildings; check… We're not getting complacent, there is so much to see in Spain and Cordoba is no exception.
Go there for Patios de Córdoba in the second week of May and enjoy the floral aroma in residential courtyards.
Valencia
Fantastic food unique to the region and seven kilometres of beach on which to enjoy 300 days per year of sunshine.
Culturally, all the usual suspects are present in the buildings, but Valencia is a very modern city too with great nightlife. Park up the motorhome rental: go party.
Barcelona
One of the world's greatest cities, Barcelona needs little or no introduction from us, and not many cities can claim to be immortalised in song by Freddie Mercury.
Start off at the Sagrada Família and take it from there, it's a perfect city in which to just hang out.
Explore Spain's South Coast by Motorhome Rental
For more than just a quick dip into Moorish architecture and influences, perhaps a longer road trip down to Andalusia is in order. The trip to the Andalusian capital, Seville, is just five hours to the south by RV rental or campervan hire. Here, you will get to witness the spirited flamenco dancing, matador-instigated bullfighting, the portentous pageantry of Semana Santa (Easter Week celebrations), and a hodgepodge of Roman, Islamic, Gothic, Renaissance and Baroque artistic and architectural elements packed in one city. A short drive farther south to Jerez de la Frontera brings you to the world's Sherry capital and center of Andalusian flamenco and horse culture.
Then, with your Madrid motorhome rental, you can drive round the Mediterranean coasts of jetset favorite Costa del Sol and up to the autonomous community and third largest city of Valencia, known for its festive tomato fight La Tomatina and characteristic cuisine 'paella.' Break up the six-hour journey in your campervan rental in Madrid by enjoying the D.O. (designation of origin) wines of Jumilla, the fruits and cheeses of Murcia, the sundrenched and less-traveled coast of Costa Calida, and the frenetic beach- resort towns of Alicante.
Best RV Campgrounds & Campsites near Madrid
You've hired a poptop, it's loads of fun, but it's got no WC or shower, so a campsite is a logical proposition. What you might not realise are all the little benefits of spending a portion of your self-drive vacation hanging out in a campsite.
For a start, they're a lot safer than parking up by a busy road and, over and above a shower block or two, many offer surprisingly high levels of comfort. But the reason everyone should stay in at least one campsite is for the little nuggets of advice: you'd be amazed what you might learn.
Camping International Aranjuez
Ctra. Antigua Nacional IV, Km. 46,800 28300 Aranjuez, Madrid, Spain
There are two swimming pools at Camping International Aranjuez, one for the kids and one for the grown-ups and, if you're still reading this as opposed to frantically trying to book a site, it's got a kid's park with entertainment and activities for the whole family.
La Fresneda Camping
km 19,500, M-608, 28791 Soto del Real, Madrid, Spain
La Fresneda Camping claims to be both family-friendly yet quiet and peaceful. Leisure time is dominated by the local nature and wildlife, there aren't any swimming pools or playgrounds here, this is all about long walks and enjoying the scenery. Great for families who like a bit of P&Q.
Camping Piscis
Carretera de Guadalix M-625 a, Calle Navalafuente, Km 3, 28729 Madrid, Spain
Mash up the two campsites above and you've probably got Camping Piscis, which boasts plenty of natural treats while providing facilities and activities for the kids/adults (playgrounds, pools, sports facilities etc) and 200 to 400 m2 sites equipped with water/waterpipes and for your motorhome rental.
Camping Madrid Monte Holiday
Finca El, Calleja del Tercio Nuevo, s/n, 28739, Madrid, Spain
At Camping Madrid Monte Holiday there's an adventure park with kayaking, a zip line to amuse/terrify the children, a school farm with a storytelling flavour and a swimming pool in which to cool your heels.
There's even a restaurant if you fancy a night away from the motorhome galley.
Camping Resort El Escorial
Carretera M-600, Km 3.5, 28280 El Escorial, Madrid, Spain
We mentioned El Escorial as one of the top places to visit in Madrid. Camping Resort El Escorial is next door and couldn't be more different with its three swimming pools and thrilling waterslides.
Don't tell the kids if you're not planning on going, they'll never forgive you.