Cornwall
Cornwall, England's Southern Jewel
Motorhome Rental Holiday to Cornwall, England
The region of Cornwall, located on the southwest corner of England, is one of the most beautiful in the country. Charming fishing villages, numerous beaches, and spectacular seaside views are just a few of its draws. It's unsurprising therefore, to hear that many English folk choose Cornwall, England's southern jewel, as their holiday destination of choice. The English West Country is ideal for a campervan hire or motorhome rental holiday to Cornwall in England, here are some suggestions on where to go and what to see.
Penzance
Synonymous with the singing pirates, courtesy of Gilbert and Sullivan's two-part opera, Penzance is a historic port and today's main commercial centre for the Land's End peninsula. Its history goes back all the way to Bronze Age where archeologists unearthed artifacts such as knives and pottery. Those traveling with their RV rentals, campervan hire or motorhome rental holiday to Cornwall, can park free on the coast road to Marazion where you can have fantastic views of St. Michael's Mount.
St. Michael's Mount in Marazion
Perhaps the most famous attraction in the region is St. Michael's Mount. Reachable within 15 minutes drive from the center of Penzance, this former medieval monastery sits on an island that is reachable on foot via a causeway or by boat when the high tides causes the water to rise. Stunning stained glass windows, a well-curated English garden and 360-views of the sea makes this a worthwhile attraction to visit. The former medieval monastery is now a home to Lord and Lady St. Levan and their children.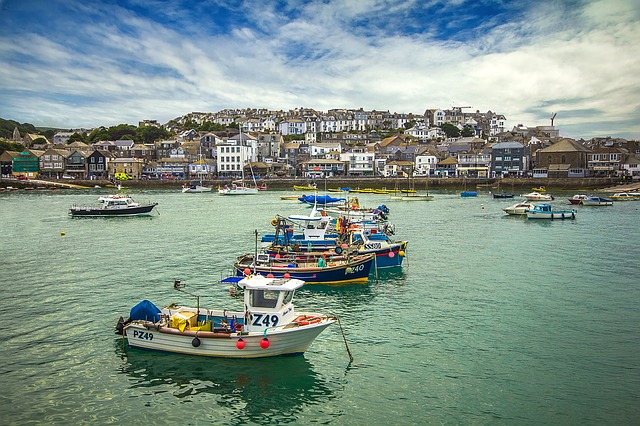 St. Ives
Famous for its white sandy beaches and narrow winding streets, St. Ives is one of the prime examples of what makes Cornwall, England's southern charm. The Mediterranean-style cafes, temperate climate year round, and numerous pubs and restaurants make St. Ives a popular destination all year. In addition to the Riviera-like atmosphere, art lovers come in flock to visit the regional Tate Gallery and Barbara Hepworth Museum and Sculpture Garden.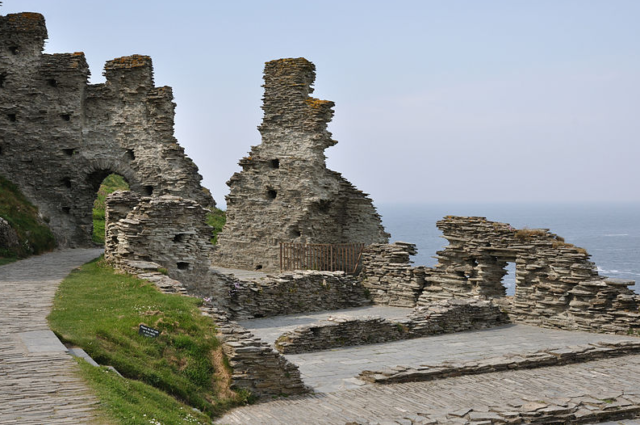 Tintagel
It's impossible not to stop by the village of Tintagel with its long history and dramatic views. Located on the northern part of Cornwall, right by the Atlantic Coast, this small village's most famous attraction is its castle, known to be the seat of the legendary King Arthur and his Knights of the Round Table. There's no concrete proof of said connection but the village tourism makes the most out if it. Regardless, the ruins of the Norman castle built by Richard, Duke of Cornwall, perched on the hillside overlooking the ocean is definitely a sight to see.
Travel Tip: There's also free parking for motorhome rental, campervan hire and RV rentals at King Arthur's Car Park on Fore Street.