Malaga Motorhome Rental, Spain
Compare RV Rental and Campervan Rental in Malaga
Malaga is one of the oldest cities in the world, still going strong in its third millennium. Famous for its association with big names like Pablo Picasso and Antonio Banderas, Malaga is equally well sought after for its upscale and star-studded Costa del Sol. Summer here is eight months long, and while the rest of northern Europe freezes at temperatures below zero, the coldest months in Malaga are still a mild 20°C. Its proximity to a satellite of irresistible locations further makes it an excellent starting point for exploring the rest of sultry Andalusia by Malaga motorhome rental, RV rentals or campervan hire.
When you land at Malaga airport and collect the keys for your campervan or motorhome -recommended by us, of course- you're not just opening up the possibilities for great things to do in and around Malaga, you've got the wider Andalusian region at your fingertips as well.
This bodes well for a terrific self-drive vacation, but without suitable advice, top Malaga motorhome rental companies from which to hire your perfect campervan or motorhome rental, you could be off to a poor start. Not a problem here, below we'll recommend the best places to hire your ideal campervan or motorhome.
After you've got some idea of your ideal rental company and motorhome, you'll be needing some places to visit and we have a top ten list of places to check out in and around Malaga, based on our extensive experience and up-to-date local knowledge. Watch closely and we'll even throw in a couple mind-blowing of scenic drives!
We'll round everything off with the best campsites in and around Malaga, the section that delights experienced campervan/motorhome renters while confusing the newbies who've just hired their perfect motorhome that already comes with a shower, WC, kitchen and a cosy place to sleep. You'll need a campsite, then, and we'll tell you why later.
Top Malaga Motorhome Rental Companies
Obviously, a self-drive holiday isn't to happen without a suitable vehicle, so you've arrived on this page because you're looking to hire the best campervan or motorhome for your needs. But what if you've never hired a rental vehicle before, let alone a motorhome for two adults and two kids, say, where's the best place for advice when the internet is awash with useful tips and do's and don'ts?
How about we recommend half a dozen motorhome rental companies close to Malaga airport that are tried, tested and trusted? Companies that offer you, the self-drive holidaymaker, all the advice you require, because they're about best practice, they care about their customers and their reputation because, apart from anything else, it makes for good business.
Have a look at what's on offer below, think about what's best suited for you, with regard to your budget, and get booking, secure in the knowledge that you made the right call.

McRent Spain
McRent offer airport and/or city hotel transfers to most of their sites in Spain, easing the pressure after a long flight to dash for the taxi to reach the depot. They have a great range of motorhomes and campervans for hire too, courtesy of Dethleffs and Sunlight.
Dethleffs are one of the oldest motorhome brands in Europe and Sunlight is already Germany's top motorhome brand, even though they're barely ten years old. Between them, Dethleffs and Sunlight have a range of self-drive vehicles for every occasion.
McRent Malaga RV Rental Depot: Avenue General Duque de Aveiro, 4, 29140 Málaga, Spain
Location: About 1.3 miles/2 km from Malaga Airport (AGP), or 8 miles/12 km from downtown Malaga
Included with Standard Rate:
Unlimited kms
Kitchen/cutlery
0-2 years old
McRent Malaga office hours:
Monday to Friday:

Pick Up: 4pm to 6pm
Drop off: 10am to 12 noon

Saturday:

Pick Up: 12 noon to 2 pm
Drop Off: 10am to 12 noon

Closed Sunday and Public Holidays
Poptop (Urban Luxury)
Not just any Poptop, a Poptop with a two-litre engine, a WC and Shower with enough room for decent cooking facilities too. A regular Poptop means that two of you will be sharing a roof space and little else, discover why McRent's Urban Luxury is cheerfully bucking the trend.
Campervan (Urban Plus)
McRent has set out to spoil 2 people with their 2.3 litre-powered campervan. The Urban Plus is just as striking from the inside as it is on the out -those sleek lines are bursting with Americana cool- and inside you're well catered for with mod-cons galore.
Motorhome Rental
Couples can even get a look-in with McRent's range of motorhomes if they don't mind a spare berth or two, but first, let's see what you get as standard: air conditioning (in the driver's cabin) bike rack, awning, gas bottles, reversing camera, plus a few extras for you to negotiate -table and chairs for example.
All very good but what really counts is the hardware, the motorhomes, and there are four to choose from, catering from the granted 2, right up to 6 of you. Count your crew, set your budget, select your style, and get booking!
Low Profile Motorhome: And by 'style' we mean a low-profile or semi-integrated motorhome with its clean lines, certainly when parked next to a classic Cabover/Overcab. The Compact Plus seats 2 and sleeps 4, the Family Standard seats and sleeps 4, and both are fully kitted out with bathrooms and kitchens.
Coachbuilt/Cab Over Motorhome: There is a good reason why the classic Cabover motorhome has the quiff over the cab, it's so you can get more people inside and save space: The Family Plus and Family Luxury both seat and sleep 6 without being much larger than the low-profile option.

Anywhere Campers Spain
If you're new to motorhome rental or if you can't be bothered to either travel under your own steam to a depot or even check out the specs between different machines and models, then we'll leave you here.
Why? Because Anywhere Campers will, quite literally, drop off and pick up your campervan anywhere in Europe, let alone Malaga. It's more than a convenient decision too, the vehicle they have selected, as well see, is nothing short of brilliant, but the option to be able to start and stop your self-drive holiday wherever you want could be the deal-breaker.
Malaga Pickup/Dropoff: Anywhere Campers will meet you at your requested pickup/drop off address in Malaga, with your vehicle at your chosen time.
Included with Standard Rate:
250 kms per day
Free transfer
Bedding
Kitchen/cutlery
24 hour assistance
0-3 years old
Anywhere Campers Rental Vehicles:
Low Profile Motorhome
The Adria Matrix low-profile RV rental, easy on the eye and sleeps 4, so it's a decent size and it comes with WC, shower and the kitchen is as good as any on this page. All of Anywhere Campers motorhomes are less than two years old too which is reassuring to know.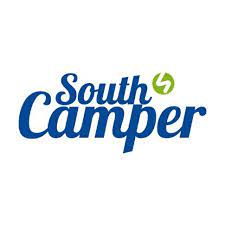 Southcampers
Rimor in Italy are Southcampers chosen brand and, take it from us if you're not au fait with motorhome manufactures, this is a good thing. Part of the Trigano Group of motorhomes, Rimor have over 40 years of experience supplying quality rental vehicles to suppliers the world over, but that may not even be the ace-up-their-sleeve.
Southcampers only operate out of four depots in Andalusia and the Algarve, and you know what they say, a little bit of local knowledge goes a long way, which make Southcampers experts on the region in and around Malaga. Worth thinking about, that.
Southcampers Malaga RV Rental Depot: Calle Torre del Mar, 48, 29004 Málaga, Spain
Location: About 5 miles/8 km from Malaga Airport (AGP), or 7 miles/12 km from downtown Malaga
Malaga Office Hours:
Monday to Sunday: 10 am to 6pm
August: 10am to 2 pm
Included with Standard Rate:
Unlimited kms
24 hour assistance
Tourist information/maps
0-2.5 years old
Southcampers Rental Vehicles include:
Campervan Shower/Toilet – Rimor Horus 45
The title tells half of a very good story, what it doesn't say is that it seats and sleeps 4 and rates include a child seat, toilet chemicals, gas bottles, utensils for water and electric supply. It looks cool too and doesn't broadcast 'self-drive holidaymaker!' to the wider world either.
Motorhome Rental
Southcampers in Malaga has four considered options from which to choose, all of them come with an integrated awning, so that's your outside space sorted. Instead of choosing four vastly different models, they've taken a pair of low-profile motorhomes and a pair of cabovers and tweaked them slightly, so you can hire a motorhome perfectly tailored to your needs. All of the models sleep 4, with some additional space for 'plus 2' in the larger Cabovers, which means jiggling some night-time space for a couple of kids.
Low Profile Motorhome: From the outside, there isn't much to choose between the Rimor Kayak 12 Plus and the Rimor Kayak 14 Plus. It's a different story inside, though, the latter has a garage for scooters/bikes and the former a French bed with a low entry height.
Coachbuilt/Cab Over Motorhome: If the differences are hard to spot from the exterior of the two low profile models, they're virtually impossible with the Rimor Kayak 7 and the Rimor Kayak 5. Similarly, the latter has a garage and the former is more family orientated with integrated bunk beds.

Euromotorhome Rental
There is something reassuring about seeing the same quality brands crop up in one relatively small area, in this instance, Malaga. Welcome back Rimor and hello again, McLouis -no stranger to these pages- both part of the Trigano Group of motorhome companies so you've no worries about the provenance of their motorhome fleet. Euromotorhomes Rental depot is close to both Malaga airport and the downtown area and their fleet of self-drive vehicles should be on your list of considerations, especially as the company are based only in Spain with offices in Madrid and Barcelona.
https://www.mclouis.com/00-en/Catalogo/Serie/13/Menfys
Euromotorhome Malaga RV Rental Depot: Euromotorhome España, S.L., 29004 Málaga, Spain
Location: About 4 miles/6 km from Malaga Airport (AGP), or 6 miles/9 km from downtown Malaga
Euromotorhome Malaga pick up and drop off times:
April to October

Monday to Friday: 10am to 2pm and 4pm to 8pm
Saturday: 11:30am to 1:30pm
Closed Sunday & Public Holidays

November to March

Monday to Friday: 10am to 2pm and 4pm to 7pm
Closed Saturday, Sunday and Public Holidays
Included with Standard Rate:
Unlimited kms/mileage
24 hour assistance
0-9 years old
Euromotorhome Madrid Rental Vehicles include:
Poptop Camper
In line with the evolution of what was the humble Poptop, Euromotorhomes example has a sofa, table and wardrobe, alongside a decent kitchen and bathroom, with enough space to sleep 2 in the (poptop) roof cabin. From the outside, Euromotorhome's Poptop oozes cool with its laid-back lines. Nice.
Campervan
Speaking of cool, let's focus on Euromotorhome's group B Campervan. It looks great from the outside and inside there is plenty of space for 2 of you, remarkable when you consider it comes with a kitchen, bathroom, sofa, tables etc., all separate from the large bedroom in the back.
Motorhome Rental
The majority of Euromotorhome's fleet is just that, motorhomes. They have seven to choose from and six of those are cabovers, so you can guess that they are reaching out to self-drive holidaymakers with larger groups of friends and/or family, each suitably adjusted to their needs.
Low Profile Motorhome: One double bed, one large single bed, with easily enough room for two kids, and lots of space for 4 passengers to share. Note the WC, shower, three-hob cooker, air-con and hi-fi before admiring its semi-integrated exterior for the outside. That'll do nicely.
Coachbuilt/Cab Over Motorhome: You know the score, the curvaceous space above the cab will sleep 2, shoring up room below and you have six examples to choose from! There's sleeping space for as many as 6 and as little as 4, all with features tailored to your needs.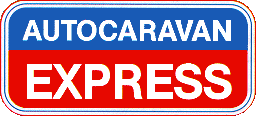 Autocaravan Express
Malaga seems to champion motorhome rental companies that source their fleet from one or two quality brands. In the case of Autocaravan Express, they've put all their proverbial eggs in one very considered basket in the form of Carado, part of the Ermin Hymer Group in Germany.
Hymer is a name synonymous with motorhomes, even to those unfamiliar with the world of self-drive vacations, and Autocaravan Express' fleet of Carado rental vehicles reminds us that it's quite hard to beat 60 years' worth of experience. Let's discover why.
Autocaravan Express Malaga RV Rental Depot: Serviced non-depot location. We will bring your RV rental to Malaga Airport and meet you in the information area.
Malaga Office times:
Monday to Friday: 10am to 1pm and 4pm to 6pm
Saturday: 10:30am to 1pm
Closed Saturday's in August
Closed Sunday & Public Holidays all year
Included with Standard Rate:
Unlimited kms
24 hour assistance
Tourist info/maps
3-4 years old
Van (Carado V Series)
It says 'Van' here, but Carado's V series offing is more like a semi-integrated motorhome (because technically speaking it is) and this is no bad thing. For 2, the Van offers levels of comfort that you'd be hard-pressed to find in a campervan, with one or two exceptions…
Campervan (Carado CV Series)
…Such as Carado's CV Series Campervan which is, technically, a van -in so far as the load space has been fitted out with living accommodation. And as the blurb so judiciously says, it's practical enough for daily use -yet with space to fully accommodate 2 to 5 people.
Motorhome Rental
Autocaravan Express haven't bucked the trend of making available a couple of considered campervans for 2 while focussing the majority of their rental fleet on motorhomes that can cater for larger groups. And their motorhome fleet is split between the modern low-profile/semi-integrated motorhome and the classic, more traditional cabover, or 'Alcove' as it's called in this instance, with the former represented twice as much as the latter.
Again, it's worth reminding potential self-drive holidaymakers that while the fleet may be plentiful that doesn't flag up a quantity over quantity scenario: Carado sure knows how to build 'em.!
Low Profile Motorhome (Carado T Series): There's a choice of eight in this group, sleeping from 4 to 5 of you over a range of highly considered semi-integrated motorhomes. If you're after specifics, little details that suit you down the last rivet, this could be the best place to begin.
Alcove/Cab Over Motorhome (Carado A Series): Four Cabover or Alcove (we quite like that description) from 4 to 6 of you. If you're after more comfort provided by additional space then this is the place for you, a practical option dictated by what's inside, rather than what's outside.
Flamenco Campers
Apart from one jazzy-looking cabover (or Alcove, our new favourite word) Flamenco Campers, about ten minutes from Malaga airport, have focussed their range on campervans (as opposed to the more popular-in-Malaga motorhome) across a range of familiar/respectable manufactures.
All of them come with cooking utensils, a gas cylinder, a first aid kit and a pack of cards (nice touch) but the takeaway message from Flamenco Campers is low-cost/budget. If you're after a bargain, or you just want to dip a toe into the world of Andalusian self-drive holidaymaking, this is arguably a very good place to start.
Flamenco Campers Malaga RV Rental Depot: Calle Reserva, 9, 29130 Alhaurín de la Torre, Málaga, Spain
About 7 miles/11 km from Malaga Airport (AGP), or 13 miles/21 km from downtown Malaga
Madrid Office Hours:
Monday to Friday:
Pick up: 2pm to 7pm
Drop off: Before 11am
Included with Standard Rate:
Unlimited kms
24 hour assistance
Tourist information/maps
0-2.5 years old
Flamenco Campers Rental Vehicles include:
Campervan Shower/Toilet
Let's focus on one prime example, take all the hassle out of choosing your perfect campervan rental. Flamenco Campers has space for 2 adults and 3 kids, and when you see how compact it is you'll wonder how! Until you realise the genius of opening up the entire roof space…
Top 10 Places to Visit near Malaga
Where to start. There's so much to see and do around Malaga that compiling a 'best of' was a tall order, but we've managed it by combining experience and local knowledge with places suitable for your motorhome rental.
As they're in no particular order we've left it for you to work out the best ways to get in between as many of them as you can, while taking into consideration the drive itself: who wants to sit on a freeway for hours on end when you could be whistling down some picturesque coastal route?
Nerja
How about 320 days of sunshine a year to start us off in Nerja. This small seaside town has become something of a tourist destination of late with its beautiful beaches, clifftop walks and gorgeous views from the surrounding mountains. Expect lashings of fresh seafood, wine, and Flamenco!
Marbella
Considered the capital of the Costa Del Sol, Marbella is so much more than a hair-down party place.
In addition to being steeped in a cultural history that dates as far back as the Romans, the old town is full of restaurants and quiet bars with a warm, friendly vibe.
Frigiliana
More history-based piece and quiet, though this time more than 300 feet above sea level, which bodes well for a great scenic drive!
Frigiliana is home to some of the most authentic Morisco architecture anywhere in Spain, and it's regarded as one of the most beautiful towns in the country too.
Ronda
Also known as 'The City of Dreams' which is an excellent place to begin.
This is one for exploring on foot, Ronda is a small picturesque town famed for its medieval churches and excellent restaurants where you can enjoy tapas and fine wine all day long.
Seville/Sevilla
The largest of Andalucía's cities, Sevilla is the capital of the region and (arguably) her culture. Museums, cathedrals, galleries etc., but also fine food and drink, with plenty of cosy places in which to relax.
Or, park up the motorhome rental and enjoy 170km of cycle paths!
Cadiz
The oldest city in Western Europe, so obviously Cadiz a huge draw for lovers of the ancient past, of which Cadiz is enormously proud.
Cadiz is located on the Andalusian Atlantic coast ticking the 'beautiful beaches' box. Speaking of which, the Doñana National Park is a UNESCO site…
Córdoba
…And the whole of Córdoba is too. This is largely down her illustrious past and the mark made upon it, first by the Phoenicians and Greeks, then the Romans, Moors and Christians.
The latter is typified by the must-see Mosque-Cathedral, a monumental celebration of a unique marriage of styles. Breathtaking.
Granada
This could be Flamenco's spiritual home, if you're a fan you'll be parking up the motorhome rental for a week in Granada -it even has a Flamenco museum.
Culturally stuffed to the gills, you'll need to plan this one with care, alongside the sensational Malaga to Granada scenic drive!
Antequera
We've more UNESCO goodies for you in Antequera, the Dolmens Site features three buildings dating back to a staggering 4500 years and subsequent peoples have left an indelible mark on this beautiful city, all for you to explore. Foodies: experience local delicacies, unique to the region.
Gibraltar
A great spot to celebrate the end of a scenic drive Gibraltar perfectly joins up Rondo and Malaga. Here you can enjoy everything from beaches to nightclubs, mountains to caves, art to entertainment.
Relishing a delicious plate of fresh tapas washed down with local wine is mandatory here. Salud!
Granada to Cadiz by Motorhome Rental
What made 'Malaka' attractive to Phoenicians in 770BC is what makes it attractive to travelers in the 21st century. Malaga is strategically located for a tour of Andalusia by campervan hire in Malaga. Just to its east is Granada, renowned as the home of the Alhambra Fortress that speaks of how well-entrenched Andalusia's Moorish legacy is. Startlingly close is the snowcapped Sierra Nevada for the adventurous spirit on foot and skis.
Directly to its west is Cadiz, a city much older than Malaga and in fact the oldest in Western Europe, now in its fourth millennium. If you love sea food and you'd rather spend your after-hours listening to 'alegrias' (flamenco songs) with the Atlantic breeze in your face, then Cadiz is an excellent stop on your Malaga campervan hire. In fact, it's a requisite stop if you are at all interested in seeing the birthplace of flamenco in Jerez de la Frontera, just a short drive inland from Cadiz by motorhome rental or campervan hire. Get your fill of sea food and sea breeze by day in Cadiz, and make a toast to good life and good food at night in Jerez for that mandatory sherry, perhaps while entranced by impassioned flamenco dancers.
Motorhome Tour of Sevilla
A little more than an hour farther inland by campervan rental in Malaga is Seville, capital of Andalusia and home to the world's largest cathedral. Sevilla makes a lot of noise when it comes to flamenco, and it is worth it to catch the hour-long show there if you missed it in Jerez de la Frontera. If you are not too squeamish, you may even watch that Andalusian tradition at La Maestranza bullring, another 'oldest' in the architectural treasury of Seville.
The local equivalent of pub crawl is 'tapas' bar-hopping, an indulgence you can thoroughly enjoy outside of the somber pageantry of 'Semana Santa' (Easter Week) celebrations. Of course, you can always time your camping holiday in a Malaga motorhome rental to coincide with the Seville Fair in April when drinking, dancing and socializing are de rigueur.
Best RV Campgrounds & Campsites near Malaga
The people that run the campgrounds and campsites near Malaga, the regulars that have been using them for years on end, know a thing or two about the provincial, surrounding area.
Those little regional chinks of knowledge, up-to-date pieces of advice that only the locals could possibly know, could turn a rather pedestrian scenic drive, say, into one you'll cherish forevermore. Such advice is priceless.
That's right folks, the best Campgrounds and Campsites near Malaga aren't just about safe zones to relax, or places to empty your tanks, they're so much more than that. Here's five of the best.
Camper Area El Rincόn
Cortijo Casilla de los Rubios 9, 29738 Torre de Benagalbon, Malaga, Spain
Who needs a swimming pool or a playground when you're both a stone's throw from the beach and close to the caves at Nerja. Camper Area El Rincόn has 35 pitches, all with electric hookups. Guests are treated to free wifi, fresh bread and pastries from the on-site bakery.
Camping Park Pizarra
La Serrana, Carretera Alora A7077, km2, 29560 Pizarra, Málaga, Spain
Set in the pretty hills of La Serrana, the newly founded Camping Park Pizarra is already enjoying a good reputation.
It has a swimming pool in which to cool your heels, a Café Bar themed on the famed Isle of Man TT races (!) and sixty pitches for your motorhome rental.
Camping Playa Almayate Costa
N-340, Km. 267, 29749 Almayate, Málaga, Spain
Prefer a beachside location and vast swimming pools over TT themed café bars? Say hola to Camping Playa Almayate Costa! Aside from its restaurant and supermarket it's a haven for kids (and parents) with a playground and organised entertainment for both, plus shower/WC blocks for some of you Poptoppers.
Camping Cabopino
N-340, Km.194, 7, 29604 Marbella, Málaga, Spain
Camping Cabopino gets off to a strong start with 250 level, spacious pitches, all with water and electricity. The site is close to one of Marbella's best beaches and it's large enough to allow motorhome renters to choose their desired pitch within the shade of the cooling pine trees.
Camping La Bella Vista
Crtra Nacional 340 km 142.8, 29692 Alcorrín, Málaga, Spain
There is a pool and beach at Camping La Bella Vista, the beachside bar serves cocktails and snacks: very sophisticated. Indeed, the park seems more like a sort of drive-in five-star hotel than a campground. Even the most die-hard motorhome chef won't be able to resist the restaurant.