Sevilla Motorhome Rental, Spain
Campervan Hire and RV Rentals in Sevilla, Andalusia
Looking to rent a campervan or motorhome when you land at Seville airport? Then you've come to the right place. In just a few pages we'll quickly, and concisely, guide you through the best way to hire the perfect Sevilla motorhome rental or campervan hire, whether you're travelling alone or bringing along a partner, your friends or entire family.
We'll kick things off by advising the best way to hire the ideal Seville motorhome rental for your self-drive holiday and no, it's not as daunting as it sounds. Following that we'll look at some great places to visit in and around Seville, things to see and do, whether it's a romantic jaunt for two or a full-scale road trip with a whole bunch of you.
Finally, we'll recommend some places to camp. This section may confuse those new to RV rental holidays, especially those that are intending to rent the perfect hire vehicle complete with a WC and a shower. We'll explain why you need a campground further down the page.
Firstly off, let's get you a motorhome for your Seville road trip and take it from there.
Top Seville Motorhome Rental Companies
It's not much use going on a self-drive holiday in Seville if you don't have the right gear for the job. And while it may seem like there is a minefield of options to negotiate, it really doesn't have to be like that.
Why? Because if you're renting from companies that are at the top of their game -companies that know that once you've been bitten by the motorhome bug, you'll be banging at their door next time around- it's in their interests to provide the best service possible from the get-go.
We've handpicked five of the best motorhome rental companies in Seville. Between them, they oversee a fleet of campervans and motorhomes that cater for everyone, whatever your needs, requirements, even your budget. We'll also explain some basic jargon, so within a matter of minutes, you'll be comparing and contrasting options like a pro!

McRent Spain
One of Europe's biggest motorhome rental companies, McRent offer airport or airport/city hotel transfers, which is quite useful, especially when you factor in the 20 miles/32 km distance to the Seville Depot. But what will really interest motorhome aficionados is their fleet.
McRent RV rentals in Seville only use campervan and motorhome rental vehicles manufactured by Germans' Dethleffs and Sunlight, the former is one of the oldest motorhome brands in Europe (and still going strong) whereas Sunlight is already Germany's top motorhome brand, even though they're just over ten years old. McRent has thrown down the gauntlet!
McRent Sevilla RV Rental Depot: N-IV, km 559, 5, 41700 Dos Hermanas, Sevilla, Spain
Location: About 20 miles/32 km from Sevilla Airport (SVQ), or 14 miles/23 km from downtown Seville
Included with Standard Rate:
Unlimited kms
Kitchen/cutlery
0-2 years old
McRent Sevilla office hours:
Monday to Friday:

Pick Up: 4pm to 6pm
Drop off: 10am to 12 noon

Saturday:

Pick Up: 12 noon to 2 pm
Drop Off: 10am to 12 noon

Closed Saturday, Sunday and Public Holidays
McRent Campers Rental Vehicles:
Poptop (Urban Vehicle)
For those of us of a certain age, the Poptop may have romanticised connections with those lovely old VW busses, but in reality, the lack of a WC or a shower, even decent cooking facilities, is a bit beyond the pale nowadays. McRent's Poptop for 4 exponentially raises the bar.
Campervan (Urban Plus)
The Urban Plus sleeps 2, but there's enough room in that ample double bed to fit a child too, if you don't mind sharing.
Indeed, McRent's Campervan is all about space, it's roomy enough to stretch your legs without disturbing your travel companion(s), with surplus for a WC and shower.
Motorhome Rental
Most of McRent's fleet are motorhomes. They come in two different flavours, the low-profile variety, also known as 'semi-integrated', which are more streamlined than the older school, cabover variety (aka overcab/alcove) which is easily identifiable by the bulbous lump over the cab.
It's worth mentioning that a motorhome is so-called when living accommodation is attached to a pre-existing chassis and cab, like a drivable caravan attached to four wheels, and tend to be larger than a campervan -which is a van that's had its load space fitted out with a bed, kitchen, bathroom and so on.
Low Profile Motorhome: Also known as 'semi-integrated', and McRent have four to choose from in this class: the Compact Plus and Comfort Standard sleeps 2, the Family Standard and Comfort Plus sleep 4. Aside from that, all come with good kitchens and a bathroom but vary slightly in size/price range.
Coachbuilt/Cab Over Motorhome: AKA overcab or alcove, and the three largest in McRent's fleet, thanks to the extra space above the cab. The Premium Plus, Family luxury and Family Plus all sleep 4, but you can fit 2 kids in the latter and, at a push, probably 2 in the former as well.

Anywhere Campers Spain
Can't be bothered to do any research and simply want to hire a motorhome, but safe in the knowledge that this potentially rash decision is free of consequences? Well, say hello to Anywhere Campers, the European motorhome rental company that will deliver and pick up your motorhome anywhere in Europe, let alone Seville.
Not only does this do away with airport transfer shenanigans, but it also green-lights the prospect of having your motorhome dropped off in Cadiz, say, and picked up in Hamburg. If you're up for a one-way from-Seville road trip, this is about as good as it gets.
Seville Pickup/Dropoff: Anywhere Campers will meet you at your requested pickup/drop off address in Seville, with your vehicle at your chosen time.
Included with Standard Rate:
250 kms per day
Free transfer
Bedding
Kitchen/cutlery
24 hour assistance
0-3 years old
Anywhere Campers Rental Vehicles:
Low Profile Motorhome (Adria Matrix)
To make life even easier, you don't have to choose your 4 berth, semi-integrated motorhome, because Anyway Campers only offer one, the Adria Matrix, and it's a shrewd move. Not only is it fully equipped with a kitchen and bathroom it's also modern, spacious and simple to drive.
Southcampers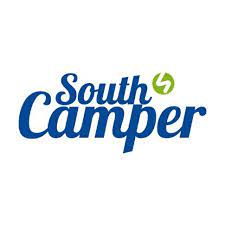 Similarly, Southcampers only use one brand of motorhome manufacturer too, but they have more than one option from the Italian owned Rimor, who are part of the Trigano Group of Companies -we'll have a bit more on them later.
All you really need to know for now is that Southcampers use what's called a 'non-serviced depot', in this instance it means that Southcampers will be waiting at Seville airport for you with your campervan/motorhome of choice. That's going to be good news, assuming that Southcampers have something in their fleet that tickles your fancy. Let's take a look.
Southcampers Sevilla RV Rental Depot: Serviced non-depot location. You will be met on arrival at Seville Airport with your RV rental where the vehicle will also be returned.
Seville Office Hours:
Monday to Sunday: 11 am to 5 pm
Included with Standard Rate:
Unlimited kms
24-hour assistance
Tourist information/maps
0-2.5 years old
Southcampers Rental Vehicles include:
Campervan Shower/Toilet – Rimor Horus 45
You can get as many as 4 of you into Southcampers tidy-looking Rimor Horus 45. For friends on a budget, having a campervan with a shower and toilet is always going to be good news, and that external awning will take the edge off the space-conscious interior too.
Motorhome Rental
If you're after a little more room, you'll be wanting to check out Southcampers range of motorhomes. And in keeping with many of the motorhome rental companies in and around Seville, they come as either low profile/semi-integrated or coachbuilt/cab over (overcab/alcove) leaving you to choose what's best for your self-drive holiday.
Interestingly, two out of Southcampers four motorhome options come with a 'garage', in this instance, 'garage' means space to internally store whatever you fancy -there's enough room for bicycles, even a scooter or a small dirt bike, should you wish to explore more inaccessible aspects of the scenery.
Low Profile Motorhome (Kayak 12 & 14): The B2 Rimor Kayak 14 Plus is the model that comes with an in-built garage, it has a space-saving fold-out bed so it sleeps 4, as does the B1 Rimor Kayak 12 Plus, which uses the garage space for additional standing room.
Coachbuilt/Cab Over Motorhome (Kayak 5 & 7): Both the C1 Rimor Kayak 7 and the C2 Rimor Kayak 5 sleep 6, but as we've seen above, the latter sacrifices some of its interior space for a spacious garage, and you'll need to convert the tablespace for the third bed.

Euromotorhome Rental
The Trigano Group in Italy have been slowly collecting Italian campervan and motorhome manufacturers over the years, now they oversee almost 25 manufacturers, including Rimor and McLouis, the only two manufactures that Euromotorhome uses in their fleet.
They also use a non-serviced depot but you're free to have your RV delivered to you either at Seville airport or to your hotel in the city. Euromotorhome Rental have a huge range of stock, so before you start checking out their fleet, have a clear idea in your mind of what you want, or you'll be here all day!
Euromotorhome Seville RV Rental Depot: Serviced non-depot location. Hand over is by arrangement either at Seville Airport or your Seville City hotel or other location.
Euromotorhome Seville pick up and drop off times:
April to October

Monday to Friday: 10am to 1pm and 4pm to 6:30pm
Saturday: 10:30am to 1pm
Closed Sunday & Public Holidays

November to March

Monday to Friday: 10am to 1pm and 4pm to 6:30pm
Closed Saturday, Sunday and Public Holidays
Included with Standard Rate:
Unlimited kms/mileage
24 hour assistance
0-9 years old
Euromotorhome Seville Rental Vehicles include:
Poptop (Group A)
Taking it right down to basics -bed, kitchen, fridge, sink- Euromotorhome Rental's jazzy little Poptop is ideal for a couple who just want to have a bit of fun, chasing the sun around Seville. No pretensions, no fuss, just a whole load of fun awaits you…
Campervan (Group B)
Taking it a stage further, quite considerably further actually, Euromotorhome Rental have this great Group B campervan for 2 of you. And it's fully equipped with a shower, WC, kitchen, relative mod-cons and so on, plus there's a load of space in which to properly kick back on your self-drive holiday.
Motorhome Rental
Low Profile Motorhome (Group P): Euromotorhome Rentals only have one semi-integrated/low Profile motorhome and for 4 of you it's ideal. It's modern-looking inside and out and it comes with everything you'd expect from a well-equipped motorhome from a reputable company, but that's your lot in this category.
Coachbuilt/Cab Over Motorhome (Group C to I): On the contrary, Euromotorhome Rentals have no less than six of the more traditional Cabover motorhomes, which suggests that there is a very good reason why and that it may be prudent, for 4 to 6 of you, to check this range of options first.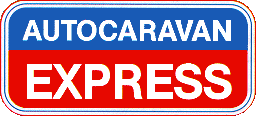 Autocaravan Express
If the Trigano group of companies has the Italian campervan/motorhome manufactures' back, then the Ermin Hymer Group, or Hymer AG, has the German manufacturers covered. For starters, they oversee Dethleffs and Sunlight, McRents' preferred brands, and in this instance Carado who have been making campervans and motorhomes for a relatively short fifteen years.
Autocaravan Express' excellent fleet of Carado-built vehicles should be considered with care, they're at the cutting edge of technology and are widely regarded as one of the top motorhome manufacturers in Europe. Over to you to discover why.
Autocaravan Express Seville RV Rental Depot: Serviced non-depot location. We will bring your RV rental to Sevilla Airport, accommodation or other city location.
Office times:
Monday to Friday: 10am to 1pm and 4pm to 6pm
Saturday: 10:30am to 1pm*

*Closed Saturday's in August

Closed Sunday & Public Holidays all year
Included with Standard Rate:
Unlimited kms
24-hour assistance
Tourist info/maps
3-4 years old
Autocaravan Express Rental Vehicles:
Van (Carado V Series)
And there are three of them, just to make your life more complicated, or easier depending on how much you love digging down into the essentials.
The first thing experts will notice is that the 'V' series says 'van' but actually it's more of a low-profile motorhome, either way, they're all excellent.
Campervan (Carado CV Series)
This one, or these four, are traditional campervans -without caveats- and will sleep as little as 2 and as many as 5, which is quite an achievement when you consider the size of the largest, the CV601, which grabs additional daytime space from its removable bunk. Clever stuff.
Motorhome Rental
If Euromotorhome Rentals fleet gave you a little too much food for thought, then get ready for Autocaravan Express to serve you a veritable banquet. There are over a dozen to select from, so when we suggest you're clear about what you're after, begin with how many of you are going and your ideal budget, and work backwards.
Obviously, all of these motorhomes come with a WC, shower, modern kitchens and so on, so consider that too, and then hope that your decision is swayed by availability at the time of booking!
Low Profile Motorhome (Carado T Series): There are four flavours of the T series to choose from, sleeping between 2 and 6 of you. As this is the low-profile option, think about space, you may be sacrificing some for those lovely clean lines when the cabover option could be a better bet.
Alcove/Cab Over Motorhome (Carado A Series): It may have interesting aerodynamics and old fashioned, functional aesthetics, but there are loads of reasons why a young, dynamic company such as Carado still make cabovers. There are four to choose from sleeping as many as 6. For larger groups, they're a natural choice.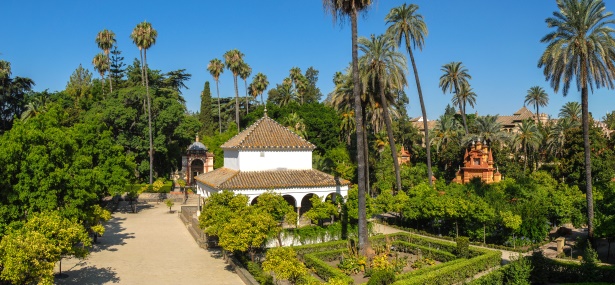 Witness Flamenco Dance and Bull Fighting
Andalusia is the second largest autonomous region in Spain. Located at the meeting point between Europe and Africa, it stretches from the Strait of Gibraltar in the south to the Sierra Morena in the north which separates it from the regions of central Spain and the plains of Extremadura and Castile–La Mancha. Portugal is to its west and the region of Marcia and the Mediterranean Sea to its east. The beaches of the Costa del Sol and the wetlands of Coto Donana National Park are to the south, and the sierras and the most southerly ski resorts in Europe are to the north. With a land area as huge as the landscape is diverse, a campervan rental, RV hire or Sevilla motorhome rentals in Spain is the ideal transport to fully enjoy your Andalusian holiday.
Sevilla (from the Arabic Ishbiliya after the Muslim conquest of 712 AD) or Seville is the largest city of the Andalusian region and an excellent place to start a Spanish experience by camper hire in Sevilla given its wealth of Roman and Muslim history. This cultural melting pot is home to the third-largest old city in Europe with three separate UNESCO World Heritage Sites. The intangible heritage of Sevilla is also best witnessed in a flamenco dance floor or, if you are not squeamish, the Bull Fighting Arena.
Begin your travels to the countryside by driving your RV rental in Sevilla west towards Huelva where, 10 kilometres upstream along the River Tinto, you can visit the sleepy village of Palos de la Frontera, the place where Christopher Columbus set sail for the Americas in 1492.
Soak up the Costa del Sol
Driving around the wetlands, pitch your campervan hire in Sevilla and take time to scope out the Iberian Lynx plus many rare birds. From here, continue onward to Jerez de la Frontera, home to some of the finest Sherries in the world including the famous Harvey Bristol Cream.
Continue on to Cadiz where some of the region's best beaches intermingled with rocky coves can be found. With your Sevilla motorhome rentals, you will be able to stop almost anywhere as you follow the coastal road from Cadiz's Costa del Luz past Gibraltar to the Costa del Sol with its popular resorts of jet set-friendly Marbella and Picasso's birth place Malaga, often referred to as the museum capital of Andalusia. Here you can either start to head north in your Sevilla campervan hire to the city of Granada or continue east along the coast to the historical walled fortress of Alcazaba which overlooks the port city of Almeria.
See the Alhambra Fortress
Driving north in your Sevilla motorhome rentals, you pass by the Sierra Nevada in all their glory before reaching Granada. Nestled in the foothills of the mountains, this was the last capital of the Moors and displays its history with Moorish palaces and Christian Renaissance treasures.
Overlooking Granada is the UNESCO World Heritage Site of the Alhambra Fortress which in 1492 was the court of Ferdinand and Isabel. From Granada, your campervan hire or RV rental will allow you the freedom to either continue north to Jaen and Cordoba or return to Seville for a round of tapas and sangria.
Top 10 Places to Visit near Seville
We've pulled together our top places to visit in Seville based on a combination of experience, local knowledge and a well-rounded variety of sights/activities that will appeal to campervan/motorhome renters of all ages and sizes. Think of them as a line of map pins, pins that may inspire further investigation or, as we suggest, a sort of scenic drive dot-to-dot.
I mean you've hired a campervan motorhome for a road trip, right? We'll suggest a few cool roads along the way but it's fun to design your own before you set off -or just follow your instincts when you arrive.
Jerez de la Frontera
Think Jerez de la Frontera and think, horses, flamenco and sherry -so you might want to find a place to park up the motorhome rental for the night before getting stuck in.
Hippophiles! Get there for the annual Horse Fair, you'll be in equestrian heaven for the rest of your trip.
Carmona
The first of many historically significant spots close to Seville, and this one is only 30 kilometres away and a great stop-off point if you're venturing East on the A-2 for a wider road trip.
If you're in the region in April, Carmona's annual fair is mandatory.
Doñana National Park
Scenic drive alert! Head to Huelva to the west of Seville then head east on the coastal path before heading north at Matalascañas -even if you don't want to leave!
Doñana National Park is a haven for rare birds and is one of the most important natural areas in Europe.
Ronda
A favourite of Michelle Obama, famed for the Real Maestranza bullring, the Puente Nuevo and El Tajo gorge; the beautiful village of Ronda can be seen in a day, but we advise the usual park-up-motorhome scenario, so you can enjoy the fantastic regional food and drink at your leisure.
Pueblos Blancos (White Villages)
The spectacular view of the Pueblos Blancos (White Villages) nestling atop hills, framed by the Sierra Nevada mountains could be the take-home memory of your road trip.
For self-drive holidaymakers, simply driving around this beautiful region on the Route of the White Villages is awe-inspiring: if you have to do one scenic drive, make it this one.
Cadiz
The region around Cadiz, is home to several white villages, but if you have a selection to checkout on your itinerary but are pushed for time, prioritise Setenil de las Bodegas, it's got it all, and it's especially renowned for its excellent food and wine (park the motorhome rental first etc)
Cordoba
A city of cultural treats and delights, yes, but there's a more fundamental reason why you need to visit Cordoba.
That's to meet the charming residents, typified by the annual Courtyards Festival in May when they share their flower-saturated courtyards with friends, neighbours and tourists alike. What nice folk.
Granada
The old Moorish part of the city, almost unchanged since medieval times, is an excellent place to begin your trip to Granada.
Why not visit the historic gypsy neighbourhood for (genuine) flamenco dancing, before leaving the motorhome rental behind and enjoying the local food and wine in the evening.
El Caminito del Rey
This isn't for the faint-hearted and you'll need to be spritely to enjoy the spectacular El Caminito del Ray pathway.
But for those that meet the criteria, it's not a place you'll forget in a hurry, the pathway used to be one of the most dangerous in the world!
Gibraltar
The Gorham's Cave Complex in Gibraltar is a UNESCO World Heritage Site, so stick it down on the to-do-list.
When you've finished visiting all the museums/ art galleries, and certainly before settling down to enjoy the local produce, point the hire vehicle in the appropriate direction for a trip underground…
Best RV Campgrounds & Campsites near Seville
You're going to need a campground or campsite on your Seville road trip. Even those of you with a 6 berth cabover that has a surprisingly spacious bathroom. I'd imagine many of you will have figured that you're going to need somewhere to dump all that wastewater, fill up on fresh water, maybe charge some batteries?
Yes, that's half the story, but how about a safe place where the kids can let off steam or some space to just relax away from the road? But most of all, how about a place where you're guaranteed invaluable advice? That's seriously worth considering.
Camper El Sur
Carretera Ronda-Algeciras, Km 1.5, 29400 Ronda, Málaga, Spain
The kids are alright: they've got a swimming pool, minigolf/basketball, ping pong and playground.
Whilst there's plenty on this list to keep the grown-up happy too (including a giant chess-set) the service-station for motorhomes and natural, peaceful surroundings will probably tip Camper El Sur in its favour.
Camping Village Doñarrayan Park
Ctra. Hinojos – El Rocío Km. 7, 21740 Hinojos, Huelva, Spain
Camping Village Doñarrayan Park has a bar and restaurant, so if you fancy a day/night or two away from the motorhome galley, this one will appeal to you.
There's a swimming pool for the kids and plenty of room to park up the motorhome rental and relax.
Camping La Aldea
Carretera de El Rocío, km. 25, 21750 El Rocío, Huelva, Spain
Camping La Aldea is close to a local restaurant (it's not on site) so if you're in the market for an evening stroll away from your motorhome rental, taking in the much-lauded local, natural scenery, then you're welcome.
There's more of an adult vibe about this one -i.e., no swimming pool.
Camping Pueblo Blanco
Ctra. Nacional 384, Km 69, 11690 Olvera, Cádiz, Spain
More grown-up sensibilities here at Camping Pueblo Blanco. If you don't want your camping site to be overrun with someone's little darlings, then this will be one for your consideration.
Aside from the local, offsite attractions, it's a great place to just enjoy the outdoors.
Camping La Fundiciόn
SE-7101, 41370 Cazalla de la Sierra, Sevilla, Spain
The kids are welcome back at Camping La Fundiciόn, which means there is a swimming pool, but also a kids clubs running throughout the day.
Hopefully, the kiddies will be sufficiently worn out for a quiet evening in the motorhome rental. Or in the restaurant/bar for that matter.