Caliphate Route
Caliphate Route, Spain
The Caliphate Route in Spain from Cordoba to Granada is not only a scenic adventure for motorists but also means of visiting two of the greatest monuments, and World Heritage Sites, in this region. The Alhambra Palace in Granada being one and the Mosque of Cordoba being the other. This drive may vary in distance from about 160km to 200km depending on which route you choose. Since there are two variants, this is a popular round trip scenic drive with plenty of fresh new sights to enjoy each way.
Driving the Caliphate Route will take less than three hours but, for a truly inspiring and memorable experience, it is best that you set aside a few days to travel one way and at least a week if you plan on enjoying a round trip. If you are concerned about travel times, making it to your hotel on time or the expense of staying at a hotel each night, then the option of exploring this region by motorhome, campervan or RV is the solution you're looking for! Your holiday accommodation and wheels are all in one which offers great flexibility and can save you plenty of money on hotel bills.
Cordoba to Granada via Baena
This route takes you from Cordoba to Granada (or vice versa) via such incredible sights as the old defensive walls and fortresses in such towns as Castro del Rio and Espejo. A scheduled stop in Baena is a must and, if possible, try to spend at least a day here to really enjoy the cultural experience and sights. The local castle and very distinct Arab culture in the old quarter gives this place its charm along with several other significant monuments.
Your next stop along the way will be in Zuheros where you can visit the impressive 9th century castle located at the top of a cliff. Another castle of similar age and later rebuilt by the Nasrids, can be visited in Luque.
The following main stop is in Alcaudete where you will find a defensive enclosure initially constructed by Muslims and later remodelled by Christians.
The remains of the old Las Aguilas castle can be visited in the village of Castillo de Locubin before making your way to Alcala la Real where this route meets up with the alternative route.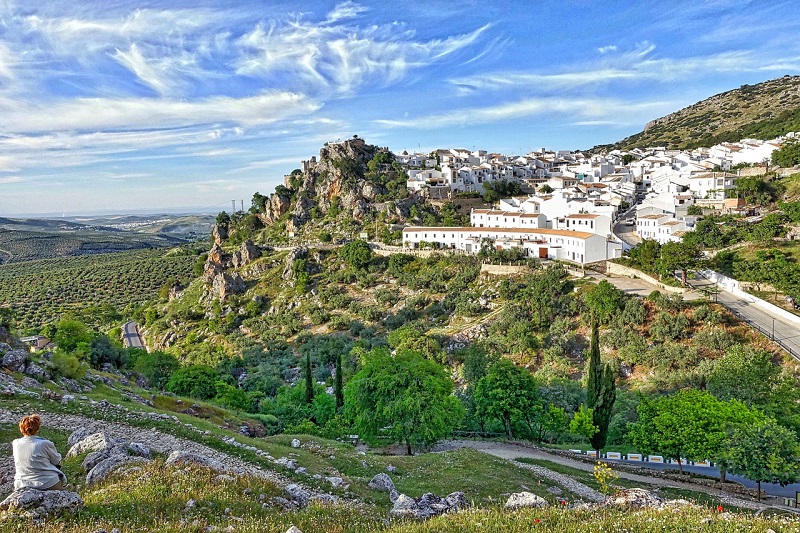 Cordoba to Granada via Lucena
This route takes you through Fernan-Nunez which is the site of a magnificent ducal palace as well as the Church of Santa Marina. You then continue on to Montemayor where you can visit the local fortress. Nearby, you can also visit what remains of the Dos Hermanas Andalusi Castle before you continue driving.
The village of Montilla is home to another lovely castle and don't forget to try some of the fabulous local wines. If you plan your trip just right, you can pass through here during the Wine Harvest Festival.
Next up is a stop in Aguilar de la Frontera where you will find what remains of the Penon del Moro before driving to Lucena. It was here that Nasrid king, Boabdil was taken prisoner and the Torre del Moral tower was where he was held.
The fortress in Cabra and the 44 red marble columns of its church are a magnificent sight. Before you reach Alcala la Real, you will pass through Priego de Cordoba where you can still see several reminders of the Muslim influence in these parts. Such sights include the local castle, the neighbourhood known as Barrio de la Villa and the lookout towers nearby.
Once you reach Alcala la Real, you will have but one road to travel to reach Granada. The La Mota fortress of Alcala la Real is a popular attraction to visit before driving on through Colomera and then Moclin. Pinos, Puente and Cogollos de la Vega are all potential stops along the way and, if you like you can visit the local Arab baths before driving through Alfacar, Viznar and finally reaching Granada.