Karlsruhe Motorhome Rental, Germany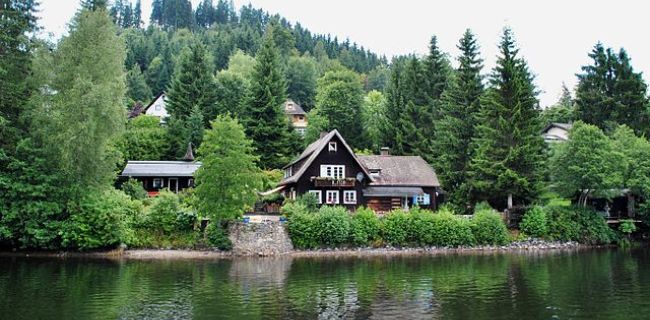 Compare and Book RV Rentals and Campervan Hire in Karlsruhe
Karlsruhe may not be familiar to most mainstream travellers to Germany, but it is the city which many speculate Washington, D.C., of the United States was patterned after. Founded in 1715 by Margrave Karl Wilhelm von Baden, Karlsruhe was laid out in such a way that the streets run towards the castle like radial 'spokes,' making it easy to navigate the city on foot and locate popular landmarks. Even better, just outside its doorsteps lies the Black Forest, a destination that makes it necessary to have a motorhome rental in Karlsruhe.
The Black Forest by Campervan Hire
The Black Forest, which is situated in the Baden-Wurttemberg region of Germany and borders France, has an abundance of attractions for visitors coming via RV rental in Karlsruhe. Some of the main ones are Mummelsee, a shallow lake on the northern part of the forest believed to be the home of the 'necks' or shape-shifting water spirits.
Black Forest is also home to the mountains of Baiersbronn and Freudenstadt, and if you are into water sports, the lakes Titisee and Schluchsee, and All Saints' Waterfalls as well as the highest waterfalls in Germany, the Triberg. While there are plenty of marked trails for you to follow should you wish to explore the Black Forest on foot, you will cover more ground in shorter time with a Karlsruhe motorhome hire.
The Bertha Benz Memorial Route
From the Black Forest, you can drive your Karlsruhe motorhome hire to Pforzheim 30 minutes southeast and head up north to Mannheim, the reverse, 66 mile-journey of Bertha Benz Memorial Route in honour of Karl Benz' wife and earliest investor, and the one who first drove a car over a long distance.
The city of Stuttgart is also close and it has an excellent Planetarium which is well worth a visit in your campervan rental in Karlsruhe especially if you have kids in stow. Stuttgart is home to another luxury brand Porsche; that might also make adults more interested to include it in their itinerary.
Perhaps the most famous city in this region is Heidelberg, a mere 40-minute drive to the north. The city is located on the banks of the Neckar River just before it joins the Rhine. Among Heidelberg's attractions is its castle which has been considered to be among the most romantic ruins for centuries. The University Museum is another intriguing local attraction as it has a student prison where students were incarcerated, at least until 1914, if found guilty of drinking at night.
Drive to France and Switzerland
From the Black Forest region, it is a short drive to take your Karlsruhe motorhome rental across the French border to Strasbourg to visit the district known as Petite France, a narrow area between the rivers featuring half-timbered houses leaning over cobbled streets. Like most other large cities in France, Strasbourg has plenty of campsites where you can pitch your camper hire in Karlsruhe while walking in the Petite France lanes and taking in the scents of gingerbread and fresh flowers.
Before returning your Karlsruhe campervan hire, you may even have time to cross the nearby border to Switzerland to visit Zürich with its 50 museums and 100 art galleries, all of which, from outside, have magnificent views of the snow-capped Alps.