Castle Road
The Castle Road, Germany
The Castle Road, Germany takes visitors on an unbelievable adventure over a distance of over 1,000km from Mannheim to Prague. The initial road was established in 1954 and in 1994 it was extended across the border to Prague. Given the long distance of this drive, it is recommended that travellers set aside at least a week for one way travel. If you intend on making the trip there and back, you will need additional time of course. Since this is a rather long road trip, driving a regular car rental can get rather cramped with all your luggage, food and snacks travelling along with you. Why not enjoy this superb and memorable scenic route from the comfort of your own RV, campervan or motorhome from Mannheim?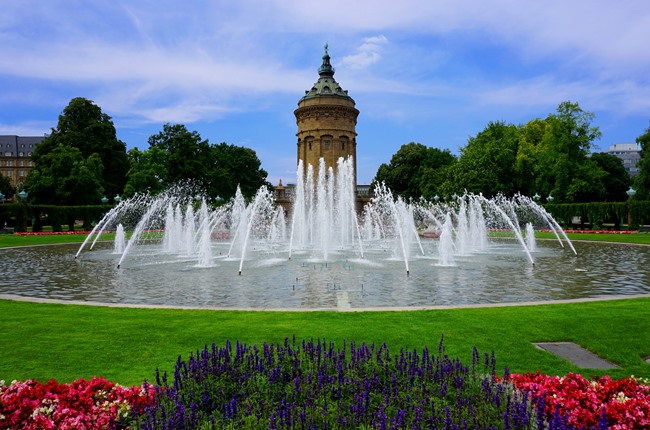 What the route entails
Although this is a long drive, it is one that many families choose to enjoy even with young children. Driving in a motorhome will make it possible for your young ones to take a nap when need be and you won't need to worry about searching desperately for a restroom when the need arises. You will also save a fair amount in terms of accommodation. Skip the hotels and set up camp instead! Unlike regular tenting, you'll have all the comforts of home without the price tag of a hotel.
Along this drive you will travel from Mannheim (south of Frankfurt) to Prague in the Czech Republic. There are approximately 70 different castles and fortresses along this scenic route (hence the name) and plenty of other sights such as monasteries, medieval towns, the gorgeous countryside and a truly memorable encounter with the rich history of these parts. Even if your children are too young to really appreciate the history, the castles will most certainly inspire their imagination as well as the period costume performances during various festivals and tucking in to a medieval banquet. For older children and adults, there are various Ghost Tours available which really bring the mystery and myth to life.
Top stops along the way
Not everyone has time to stop at each and every castle, fortress and landmark along the way. So, with this in mind, it is best to compile a list of all the best places to visit and sights to see.
Before departing from Mannheim, you should most certainly take the time to explore and enjoy your surroundings. Stock up on drinks and foods that won't spoil along the ride so that you always have something to eat and drink even when you're nowhere near a restaurant or food outlet.
Heidelberg is definitely worth stopping in for an hour or two, if you aren't able to spend the night here. The local castle is a magnificent sight to behold.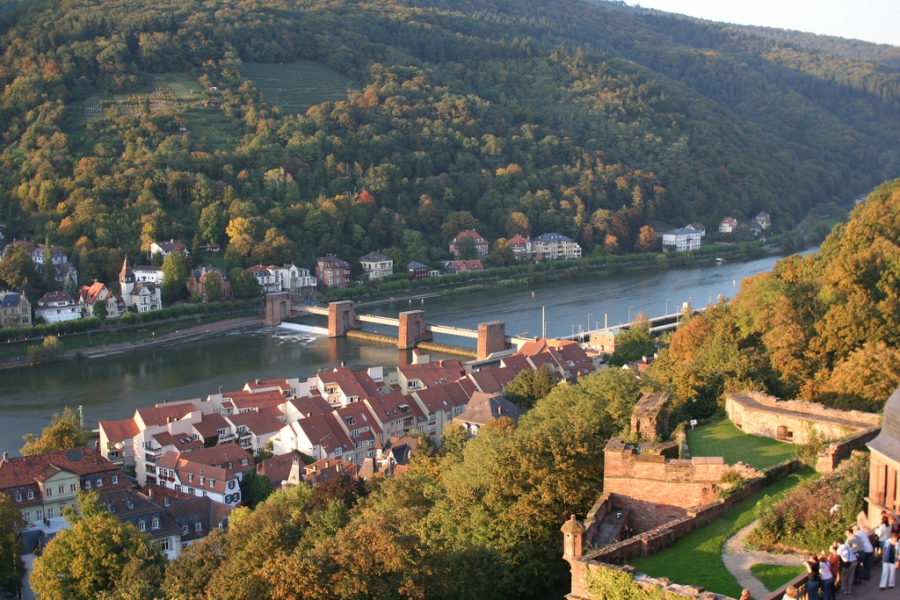 In Eberbach there are three castle ruins that you can visit so consider spending some extra time here if you wish to view more than one.
The high walls and the blue tower in Bad Wimpfen are the two main attractions and many visitors stop here to see these two sights.
The wine city of Heilbronn is most famous for its church of St Kilian with the high altar by Hans Seyfer. The Langenburg castle is surrounded by lush green trees and, when you set eyes on it, you really will feel like you are in a Fairy Tale!
Top sights and attractions in the medieval town of Rothenburg include night watchman tours a criminal museum and more. The local visitor centre will give you even more information on the top sites here.
Nuremberg castle is another must see along with the local toy museum and transport museum. These two are really great for kids since it will teach them a great deal about the local history as well as modes of transport and toys that were once considered to be the most modern and sought after. It will astound them to see how much times have changed.
There is an old and "new" castle in Bayreuth which is associated with the composer Richard Wagner. The Plassenburg castle in Kulmbach is one of the main attractions. This is a beer city so, if you really want to enjoy a true German brew, there's no better place than here!
If you wish, you may continue all the way to Prague on the Castle Road, but you will need to make sure that your rental RV is permitted across the border. Prague is a wonderful city to visit and is as popular among backpackers as it is for families.