Keflavik Motorhome Rental, Iceland
Compare RV Rentals and Campervan Hire in Keflavik
Keflavik sprawls on the southwest corner of Iceland, a volcanically active island that lies on the brink between the North Atlantic and the Arctic Ocean. Gulf Stream winds provide surprisingly moderate temperatures year round to a country that was originally founded as a stopover for Viking raiders and their thralls. Dramatic landscapes framed by far off volcanos, uninterrupted by low ground cover, lead into fjords that make the perfect spot for whale watching from a campervan hire, RV rental or motorhome rental in Keflavik Airport.
So, why go to Iceland on a self-drive holiday? By the time you've finished reading this, you'll know exactly why! There is an awful amount of space inside this fascinating country (the second-largest island in Europe after Great Britain) located just south of the Arctic circle, for you and your motorhome rental crew to explore.
Iceland is packed full of treats, the unconventional architecture in the cities and towns is inspired by the surrounding nature: geothermal hot pools, geysers, volcano's, black beaches, glaciers, rainbow lit waterfalls and, of course, those Northern Lights. There are plenty of outdoor activities to enjoy too – snow-sledding, horse back riding, ice caving- but it's the opportunity to get on Highway One, which will take you around the whole country, and just park up your motorhome and gaze at sensational scenery, lit up by the stars at night, which makes Iceland a go-to RV rental destination.
We'll begin by looking at the main motorhome rental companies in Keflavik (Iceland's international airport in the Reykjanes Peninsula) and what they have to offer the self-drive holidaymaker, before checking out nearby camping grounds for you and your motorhome mates before rounding everything off with a handful of the best things to see and do around Keflavik International airport and beyond. And speaking of beyond, just finding yourself on a jaw-dropping scenic drive getting from A to B could be the take-home memory of this unique, self-drive, vacation location.
Main Motorhome Rental Companies at Keflavik International Airport
Hiring a campervan or motorhome from Keflavik International Airport isn't quite as simple as it sounds, but you've nothing to worry about if you heed the following advice.
Firstly, and this is crucial, plan your road trip in advance, what you're going to see, where you're going to stay and paying special attention to the roads on which you're travelling. Why? Because some of the roads are known as F-roads and can only be undertaken in 4×4 vehicles, meaning that your motorhome rental company in Iceland won't permit non-4WD vehicles to access them. This fact will have a bearing on where you're hoping to travel to and with whom (like, maybe the kids aren't going to be mad-keen on some prolonged off-road mud driving, for example, dad).
However, you choose to get there, we've got six great motorhome rental companies that cater for every case scenario. Choose wisely.

McRent Iceland
McRent in Iceland only uses a fleet of vehicles comprised of Dethleff and Sunlight motorhomes. Dethleff is one of the oldest motorhome brands in Europe and Sunlight is already Germany's top motorhome brand, even though they're a little over ten years old. This should serve to re-assure self-drive holidaymakers that they are hiring quality, established vehicles with a reputation that proceeds them. For the record, both are now under the auspicious umbrella of the Erwin Hymer Group, virtually a household name in motorhome circles.
Campervan
This beefy little Urban Plus Campervan wouldn't look out of place in California with its surf-side aesthetic, but its beauty is far from skin deep, it comfortably sleeps two, comes with a decent kitchen/dinette and there's even space for a toilet and shower. If you're a couple, you want this one.
Motorhome Rental
'Motorhome' is a generic word that can also include campervans and RV's (recreational vehicles) and cover all three main classes of a self-powered mobile home. Class A vehicles are usually referred to as RV's, these are the types of vehicles that look more like busses/coaches, the sort of gear rock stars use on their US tours.
Class B vehicles are akin to the Campervan cited above and smaller 'poptops', essentially, these are vans with living accommodation in the back. The most common class, C, are what we typically regard as 'motorhomes'. This Class comes in two flavours:
Low Profile Motorhome: Or 'Semi-Integrated'. This is a modern take on the cabover (see below) typified by a more streamlined shape, away from the bulbous accommodation over the cab, but they're still coachbuilt meaning that a pre-existing cab and chassis has been fitted with living quarters.
Coachbuilt/Cab Over Motorhome: the epitome of 'a motorhome', designed purely for purpose, maximising as much space as possible, arguably at the cost of cool aesthetics. But it's probably the most practical choice, especially if you're travelling with a bigger crew. Check out the Family Plus/Luxury, EcoLine 6.
Keflavik International Airport Motorhome rental depot: Smiðjuvellir 5a, 230 Reykjanesbær, Iceland
Location 2 mile/3 km from Keflavik International Airport and just 30 miles/48 km from Reykjavik City
McRent Iceland office hours:
Monday to Sunday:

Pick Up: 10 am to 5 pm
Drop off: 9 am to 2 pm

Saturday & Sunday must be pre-arranged
Included with Standard Rate:
Unlimited kms
Kitchen/cutlery
0-5 years old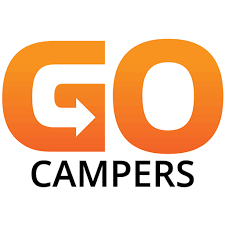 Go Campers Iceland
Before we go into detail, none of Go Campers range of Class B and Class C Camping cars and vans come with a toilet or shower, so you'll need to pay close attention to the campsite section further down this page.
That said, they have a good range of options with eight different vehicles to choose from, though three are automatic versions of the same model: for example, the Go Smart Camper 2,3 and 5 pax (in this context, 'pax' is how many the vehicle will sleep) come as both automatic and manual. If you fancy hitting some F roads, check out Go Campers 4×4 option.
Camping Car/Van
Go Campers Go Smart Camper sleeps two, but you could be forgiven for wondering how! It looks like a small service van, yet, it has basic cooking facilities, water storage with a double bed that's surprisingly roomy. And being so compact, it's going to handle well on the road too.
4×4 Camper
Go Campers ace? Their rugged Go 4×4 rental vehicle has been designed for tackling the most extreme Icelandic terrain, fans of spontaneous scenic drives take note. Sleeping 2 or 4, both options come with cooking facilities, a sink with running water and that Webasto heating system will come in handy on cold nights.
Five Person Campervan
The Go BIG is Go Campers largest campervan. Its discreet looks belie the fact it sleeps 4 to 5 adults and it's got sufficient cooking facilities to ensure that you can enjoy a meal whenever you want. There's no automatic option but it does come with a Webasto heating system. Toasty warm.
Keflavik depot: Helluhraun 4, 220 Hafnarfjörður, Keflavik, Iceland
Location about 25 mile/40 km from Keflavik Airport (KEF), 7 mile/11 km from Reykjavik City
Go Campers Iceland office hours:
April to September:

Monday to Sunday: 8 am to 5 pm

October to March:

Monday to Sunday: 8:30 am to 5 pm

Closed 24, 25 & 31 December and 1 January
Included with Standard Rate:
Unlimited kms/mileage
Bedding/linen
Kitchen/cutlery
24-hour assistance
0-6 years old
Touring Cars Iceland
If you're flying into Keflavik airport, Touring Cars Iceland will pick you up and drop you from to and from their rental station. A good start, and they have a great range of motorhome rentals too, catering for as many 6 and as little as 1 or 2, but for some, the manufacturer of the fleet, Hobby, might be the dealbreaker. Having garnered a reputation for quality and innovation, Germany's Hobby is rapidly becoming the go-to motorhome company, so by providing a fleet from one reputable brand, Touring Cars Iceland might just be right up your street.
Touring Cars Iceland Rental Vehicles:
Campervan Shower/Toilet (TC Van)
For a couple, this could be the best option on the page. It comes with a toilet and shower, a well-equipped kitchen (with a dinette) and the whole package screams good taste. It even looks good from the outside, what's not to like here?
Motorhome Rental
Semi-integrated Motorhome rental is the meat and potatoes of Touring Cars range in Iceland. These are all Class C vehicles and have been designed to cater for the requirements of the occupants, without taking an eye off technology and innovation- a good example of this is Touring Cars Luxury range, motorhomes sleeping 2 or 4 with all mod cons and no expense spared.
For those on a budget Touring Cars have two semi-integrated (aka Low profile) and two Coachbuilt/Cabover options, each tweaked to appeal to the specific needs of the crew.
Low Profile Motorhome: Touring Cars Small (sleeps 2) and Medium (Sleeps 4) are a handsome addition to the fleet. Both are fully equipped with toilet/shower and kitchens and look as modern on the outside to complement the action within. The Medium option is a good bet if you're travelling with friends.
Coachbuilt/Cabover Motorhome: If you're travelling with kids, the 5/6 Berth Family is ideal. They'll love the bunk beds and the whole arrangement is (literally) practicality in motion. The Large also sleeps 5/6 but this one is all about acres of storage space. Both come with WC/Shower and good kitchens.
Touring Cars Iceland Pickup/Dropoff: Klettatröð 6, 262 Reykjanesbær, Iceland
Location 5 mile/8 km from Keflavik International Airport and just 29 mile/46 km from Reykjavik City
Touring Cars Iceland office hours:
Monday to Sunday: 8 am to 6 pm
Included with Standard Rate:
Unlimited kms/mileage
Free transfers from Keflavik International Airport and airport-based hotels
Kitchen/cutlery
24-hour assistance
Tourist info/maps
0-6 years old
Hertz Motorhomes Iceland
Stripping it right down to the essentials, Hertz' RV rental fleet is short, sharp and sweet. They have three options that sleep 2,3 and 4 -that's the Camping Car, 4×4 Camper and Motorhome respectfully- with one interesting feature that most of the other motorhome renters haven't mentioned.
As with other motorhome rental companies in Keflavik only the 4×4 Camper is permitted into the highlands on the F Roads. This is a good excuse to remind you to think carefully when planning your self-drive holiday, a hefty bill for contravening Hertz directive wouldn't be an ideal way to end your road trip.
Camping Car/Minicamper
The Caddy minicamper from Hertz is a Class B Camping Car, for all intense and purposes a van with a gas ring and a bed in the back, is far from the last word in luxury self-drive vacationing. But for those on a budget, this is an ideal way to begin your Icelandic road-trip adventure.
4×4 Camper
Hertz' 4×4 Toyota Hilux derived Camper is the only one of the fleet permitted to get stuck into those unpredictable F Roads. It sleeps 3 (2 adults and a child) so the pilot can enjoy back seat comments from the kid as well as their partner while you tackle the rough stuff.
Motorhome Rental
The Fiat Ducato 4 from Hertz Motorhome Rental easily sleeps 4, it has a toilet, shower, well-appointed kitchen and plenty of space, Hertz' Motorhome is a fine example of a Class C vehicle with Class A pretensions. This is a great option for families who want to take the easy route on their self-drive holiday.
Keflavik Airport depot: Leifur Eiríksson Keflavik International Airport (KEF), 235 Reykjanesbaer, Iceland
Hertz Motorhomes office hours:
Monday to Friday: 8 am to 4 pm
Saturday & Sunday: 9am to 2pm
Included with Standard Rate:
200 km/day
Free transfers
0-4 years old
Europcar Motorhome Rentals
Europcar's range of motorhomes begins with a very tidy Class B example, the Group X13. It may not come with a WC/Shower but everything else is included, kitchenette, all the utensils, double bed with linen (at extra cost) and it looks great too.
More from LMC in the form of the group X30, a traditional looking cabover that sleeps as many as 5; this cheery-looking option for families or friends could be just what you're after on your Iceland road trip.
Camping Car/Minicamper
Based on a VW Caddy, this camping car is basic, practical and perfect for a couple on a budget. This no nonsense Camping Car/ Minicamper (Group XM) is ideal for getting you over the island, with plenty of space for a double bed in the back. It comes with a couple of chairs and cunning tailgate tent extension for additional room.
4×4 Camper
Remember the 'one exception'. This is it. Europcar's 4×4 Camper and the only option if you want to tackle the rough stuff on the F roads, the Toyota Hilux chassis is great. In addition to that classic chassis/engine combo, it sleeps 2 to 4 people and comes with a cooker and all the necessary utensils.
Poptop Camoervan
It can carry 2 to 4 people, but that usually means 2 adults and a child for maximum comfort, and Europcar's Poptop campervan rental is no exception. It comes with a kitchenette and all the required utensils, and the poptop can be popped up in seconds. Finally, that Mercedes badge screams quality from every angle, inside and out.
Campervan
This attractive CaraTour X13 Class B campervan (inside and out) may only sleep 2, but it manages to pack just about everything you need inside, and that includes a decent kitchen and a WC. It's easy to drive too, great for those scenic drives away from the F roads.
Low Profile Motorhome
For something a little larger, the LMC low-profile X20 is aimed at families or groups of 2 to 4, but from the outside it looks like it's built for more! It's roomy inside and with a good kitchen, toilet and shower, this could be the ultimate ride for a small family.
Cabover Motorhome
The CaraHome Alcove is decidedly modern inside, and has plenty of space for storage and bustling family life and there are enough beds for 5 of you, complimented by 6 seats, all with seatbelts. And like all of Europcar's range of Campervans, it comes with a WC and shower.
Keflavik depot: Keflavík International Airport, 235 Reykjanesbær, Iceland
Location about 0.5 mile/1 km from Keflavik Airport (LHR), 31 mile/50 km from Reykjavik City
Europcar Motorhomes office hours:
Monday to Friday: 8 am to 5 pm
Saturday:

8 am to 5 pm (high season)
8 am to 4 pm (winter)

Sunday:

8 am to 5 pm (high season)
9 am to 4 pm (winter)
Included with Standard Rate:
Kitchen/cutlery
24-hour assistance
0-9 years old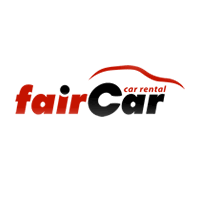 Faircar Campers Iceland
No WC, no showers in any of their campervans but don't let that put you off, Faircar Campers are Iceland's biggest campervan rental company in the country for a very good reason.
For a start, a Webasto heating system and 24/7 roadside assistance come as standard, and the book now/pay later scheme is just what you need when faced with uncertain travel plans.
But what really makes them popular is their fleet of campervan rentals for your Iceland road trip, a choice of four 4×4's ensures those elusive F roads are within reach and there's a great selection for couples too.
Faircar Campers Iceland Rental Vehicles:
Camping Car/Van
You'll look twice at the VW Caddy Beach (in both automatic and manual) trying to figure out the camping aspect, but it's all there inside, double bed, cooker, fridge, utensils, even a couple of camping chairs and a table to enjoy the great outdoors. And it looks like a car!
4×4 Camper with Roof Top Tent
This is basic stuff, an SUV with a tent on the roof -granted there is a mattress inside and the tent is both wind and waterproof- but that's your lot. But, this Dacia Duster has 4WD, so you can explore all of Iceland on a tiny budget!
Hitop Campervan
Available as both manual and automatic, Faircar Campers have this rather neat, 3 berth Class B Campervan with enough room for inside cooking. It comes with bedding, cooking utensils and outdoor furniture, so all you have to do is climb aboard and get on with your Icelandic road-trip adventure.
Faircars Campers Iceland Pickup/Dropoff: Klettatröð 6, 262 Reykjanesbær, Iceland
Location 5 mile/8 km from Keflavik International Airport and just 29 mile/46 km from Reykjavik City
Faircars Campers Iceland office hours:
Monday to Sunday: 5 am to 6 pm
Included with Standard Rate:
Unlimited kms/mileage
Free transfers from airport or city
Kitchen/cutlery
24-hour assistance
0-10 years or more
Explore Iceland from Keflavik
An RV rental in Keflavik is the perfect starting point, with the country's largest airport, for a journey that will take you across a land that straddles the ridge of the Eurasian and North American tectonic plates. The picturesque scenery has sights that were used as sets in the films Batman Begins, a couple of James bond films, Tomb raider, and most recently Prometheus and Game of Thrones. A short drive in your Keflavik campervan hire will bring you to the cone-shaped Mount Keilir, where you can take a novice level hike and reward yourself with amazing views.
Keflavik, about 31 miles west of the capital Reykjavik, is connected to Route 1, or Ring Road, which encircles the island with 831 miles of paved road and connects all of the towns and villages. Along the well-marked routes, your motorhome hire in Keflavik will take you to see the natural wonders that only a geothermal island can offer. Geysers, the word originating from Icelandic, and volcanos can be seen in the distance and some even erupt on schedule so you can ensure to see Mother Nature at her most explosive.
Vikings and Hot Springs by RV Rental
Park your campervan rental in Keflavik next to glaciers and take a dip in the refreshing water surrounded by steep fjords knowing you can climb back in to the warm motorhome and move onto the hot springs just down the road. The highly popular Blue Lagoon geothermal spa, about 30 minutes south by Keflavik motorhome rental, sits midway from Keflavik and Reykjavik.
When you are feeling daring, grab a lift and try your skills at skiing. Everything is just a short relaxing and beautiful drive when you are at the driver's seat of a Keflavik campervan hire. Keflavik is also the gateway to whale watching which leaves from the harbor and affords visitors with sights of dolphins and orcas.
The Vikings made this hauntingly beautiful land their home – Keflavik has a curious museum dedicated to them – and with a campervan hire or RV rental in Keflavik you can explore the vast beauty of Iceland with more comfort and convenience than those Vikings could have ever dreamed of.
Top 4 Attractions near Keflavik Airport
The four best attractions near Keflavik airport, are all well worth a visit. At the Duus and Viking World Museums you can learn all about Iceland's settlement and maritime history, as well as viewing local art and handcraft.
Nearby is one of Iceland's most visited attractions – the Blue Lagoon; as well as the hot springs at Gunnuhver; where you can relax in the geothermal baths and view the hot geysers. With so much to do, Keflavik is a great place to park your RV rental for a couple of nights, before exploring the rest of Iceland.
Viking World
Comprised of four major Exhibitions – The Icelander, Vikings of the North Atlantic, The Settlement of Iceland and The Fate of the Gods – Viking World is a day out for everyone, whatever their age or expectations. The exterior view of the museum is an event in its own right.
Blue Lagoon
If you have to do one thing in Iceland, it's the Blue Lagoon, even if you think that Spa's only appeal to people that watch re-runs of Friends. This one's all about geothermal seawater, better known as one of nature's gifts to humankind and it's an experience you'll never forget.
Gunnuhver Hot Springs
More heated water action at Gunnuhver Hot Springs, to be enjoyed from a distance we hasten to add, specifically from two custom-built ramps that guarantee an exhilarating view of the geysers while ensuring you leave un-cooked. And when you're done, the surrounding geopark makes for a spectacular road trip.
Duus Museum
The Art and Cultural Center of Reykjanesbær, Duus Museum is a combination of buildings that incorporate museums, concert halls and galleries, covering a delicious swath of culturally appropriate goodies that deserve more of a day's worth of your time. Park the motorhome nearby and dive in.
Best Campgrounds, Campervan & RV Parks near Keflavik Airport
Having read the former sections, it should be obvious that Iceland road trips need careful planning. In addition to changeable and, at times hostile weather conditions, there is a serious lack of WC/shower facilities in plenty of the campervans and motorhomes for rent.
For these reasons, finding the best campground, campervan and RV park near Keflavik may be a little more urgent than we'd necessarily require in other corners of the world. Happily, we're on hand to recommend four of the best!
They're all on the no-nonsense side but each has something unique to make them appealing for your specific requirements.
Happy Campsite Keflavik
Stapabraut 21, Njarðvík, Keflavik, Iceland
According to their website, Happy Campsite Keflavik is the closest campsite to Keflavik International Airport, which could be all you need to know. It's pretty straightforward once you're on-site, but all the basics are covered, and under sixteen-year-olds can stay for free. A USP for some, we're sure.
Campsite Grindavik
Austurvegur 26, 240 Grindavik, Iceland
Close to the Blue Lagoon (more on that later, folks) and the airport, Campsite Grindavik could be the ideal spot to drop anchor for a few nights. This one is going to appeal to motorhome renters without washing facilities, the site uses geothermal energy, so you're sorted for hot showers 24/7.
Vogar Campsite
Hafnargata 19, 190 Vogar, Iceland
Also close to the airport (there seems to be a pattern forming here) Vogar Campsite is located on the coastline and boasts spectacular views in every direction. There is power for your motorhome rental and free wi-fi, aside from that, it's reassuringly basic, so you'll have time to enjoy the panorama.
Tjaldsvæði Sandgerðis
Sandgerði Camping Byggðavegur, Suðurnesjabær, Iceland
Obviously, Tjaldsvæði Sandgerðis (Campsite in Sandgerdi) is close to the airport (8kms) so you and your motorhome rental won't have to go far to kick off your self-drive vacation. There is a playground for the kids but, once again, it's a no-thrills place to hang up your boots and relax.