La Cote d' Or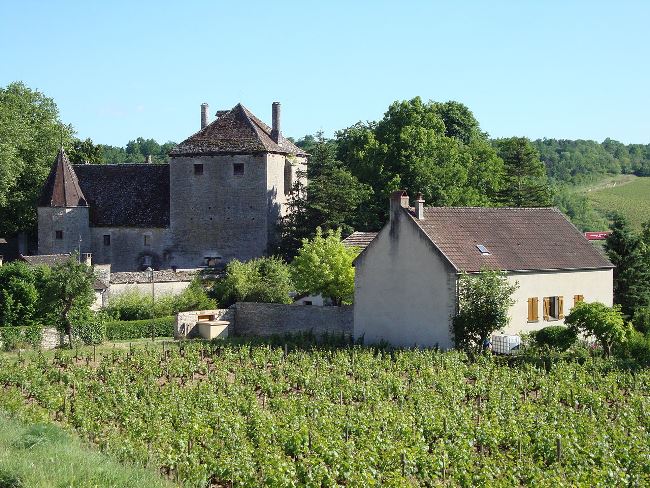 La Cote d'Or, Burgundy, France
The drive from Santenay to Dijon takes travellers on a journey of just 60km. What this route in La Cote d'Or, Burgundy might seem to lack in distance it more than makes up for in scenery and attractions! The main activity that visitors to these parts enjoy is the opportunity to visit the local vineyards. Don't miss out on this opportunity to taste some of the most amazing French wines and pick up a bottle to enjoy with dinner or take back home with you.
Planning your trip
Whether you choose to start your journey in Santenay or Dijon, this drive won't disappoint! In fact you could possibly even make it a return trip! Many drivers enjoy making the most of their motorhome, RV or campervan, by picking your motorhome rental up in Paris or Lyon,you can explore this stretch of road at your leisure. If you choose to start in Dijon, you could travel straight to Santenay via A311. Alternatively, you could take another route slightly east to Pouilly-sur-Saone before continuing back west to Beaune. From here you could drive straight to Santenay or enjoy another route (E15) that runs somewhat parallel to the the Santenay-bound D974. This alternative route takes you past the Champforgeuil Airport before looping back and returning to Santenay. With these two detours, it really does make it possible to enjoy new sights there and back again!
Some of the main towns that you will pass through on your drive include Puligny-Montrachet, Nuits-St-Georges, Volnay, Beaune, Gevrey-Chambertin, Vosne-Romanée, and Marsannay-la-Côte. Apart from these wonderfully traditional French towns, you could also enjoy spending some time exploring Dijon and Santenay. If you have additional time available to travel, you may enjoy continuing from Sanetay to as far as Lyon or even further. The drive from Dijon to Paris takes approximately 3 hours so, if you're up for a longer trip and a visit to this amazing romantic city, you could include it on your itinerary.
It is also important to note that certain routes do include toll roads so make sure that you are prepared for such occasions.
Beaune
Even if you don't plan on stopping too many times along the way, you absolutely must plan a stop in Beaune. Here you will be amazed by the superb 15th century architecture and some even older structures like the 12th century Clock Tower. Other interesting sights include the Church of Notre-Dame and museums. The museum of wine is a big favourite among visitors!
Nuits-St-Georges
The 17th century town hall in Nuits-St-Georges is a popular attraction in the town and tourists often prefer to walk around, do some shopping and enjoy a meal or drink at one of the many restaurants, cafes or bars and try some of the local Nuits-St-Georges wine. On the edge of the town you will also be able to enjoy a visit to the church of Saint-Symphorien which dates back to the 12th century. The hospital in this town has an interesting additional source of funds since they own a winery. All proceeds from the sale of 'Vins des Hospices de Nuits' wines goes to the hospital so do consider enjoying a bottle while supporting a worthy cause. If you plan your visit for Friday, you will also be able to enjoy the Friday Market.
Chateauneuf-en-Auxois
If you don't mind an additional 30km drive from Dijon, you should definitely make your way to the famous Chateauneuf-en-Auxois. It is known as one of the most beautiful villages in the country and is both quaint and fascinating. The castle in this village dates back to 1132 and is an important historic attraction.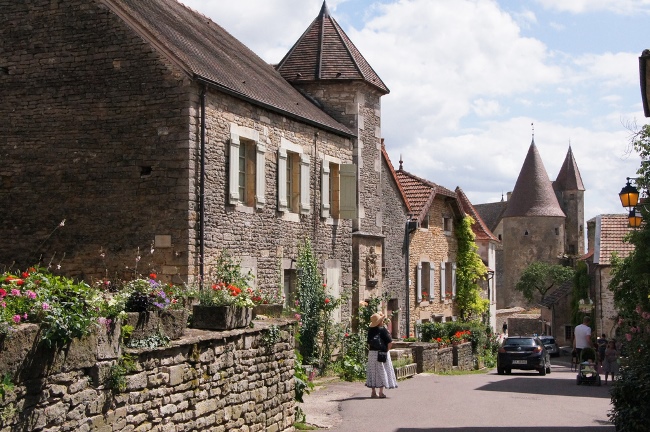 Dijon
Attractions in Dijon include breathtakingly beautiful architecture, fascinating museums and there are guided tours so you can learn all about the local hstory and culture. Santenay is also filled with plenty of places to grab a bite to eat, do some shopping and wine tasting. Enjoy a relaxing stroll around and take in the views before you continue or settle in for the night.