Top 5 Scenic Drives in Oregon
Although the best way to experience the beauty of Oregon will always be hiking or biking, the best way to get places is by car. And that's also a good thing. For Oregon has more designated "scenic byways" than any other state in the USA. So, even if you're heading out for a day on the trails, the journey to the trailhead can be quite spectacular, too. These are our picks for the best scenic drives in Oregon
Greatest Scenic Drives in Oregon
From volcanoes to waterfalls to canyons to coastal scenery, the variety in the scenic drives in Oregon is mind boggling. Use vibrant Portland as a base—pick up your RV or motorhome rental or RV there—and pick one of the following road trips according to your own taste. There's something for everyone!
5. West Cascades Scenic Byway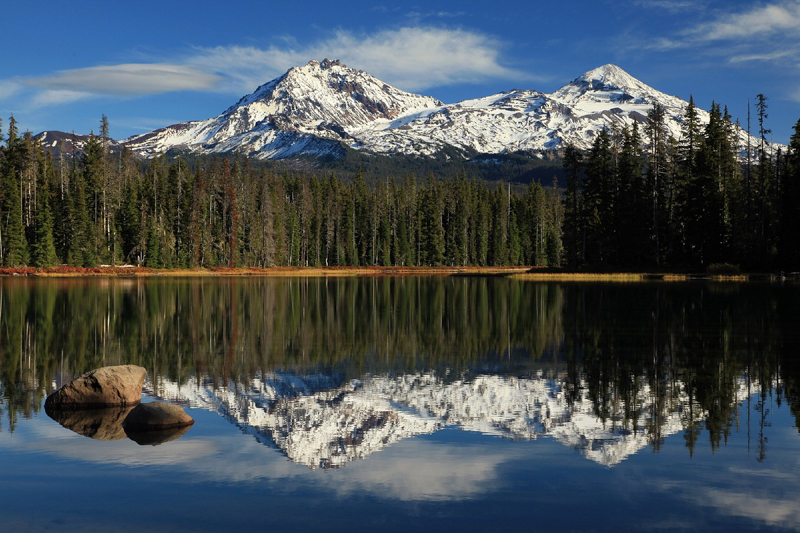 Running for 198 miles (318 kilometers) from Estacada to Oakridge, the West Cascades Scenic Byway is the perfect introduction to Oregon's Cascade Mountains. It starts just southeast of Portland and takes you into gorgeous Mount Hood National Forest and Willamette National Forest. Along the way, you'll find plenty of hiking trails, lakes and rivers. Keep your eyes out for wildlife as you wind your way through the mountains.
4. Hells Canyon Scenic Byway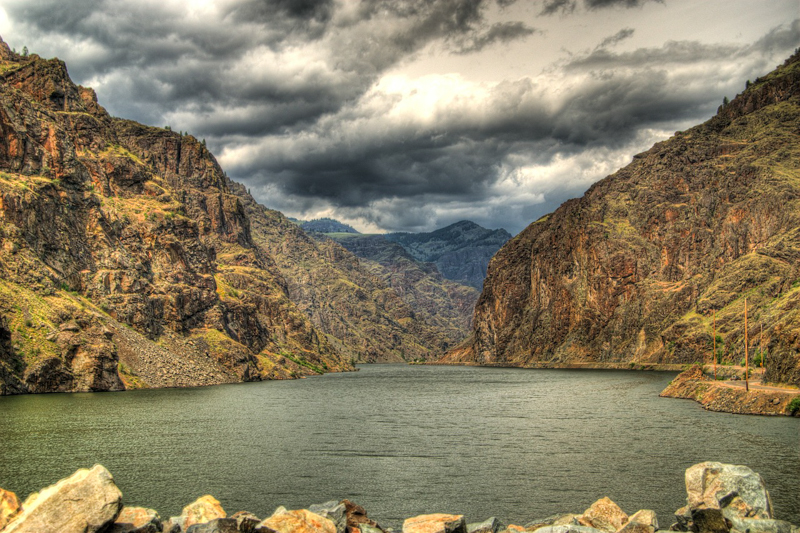 The deepest canyon in North America does not lie in Arizona (the Grand Canyon), but in Oregon. In the rugged northeastern corner of the state, Hells Canyon is nearly 8,000 feet (2,500 meters) deep, carved by the mighty Snake River. The 208-mile (335-kilometer) Hells Canyon Scenic Byway forms a horseshoe-shaped road through this untamed wilderness, the ancient homelands of the Nez Perce. This awe-inspiring region is a true hidden gem, virtually undiscovered by outsiders and featuring one of the most spectacular scenic drives in Oregon.
3. Volcanic Legacy Scenic Byway
The Pacific Northwest is characterized by its numerous volcanoes, both active and dormant. The Volcanic Legacy Scenic Byway introduces you to them in an extraordinary way. From volcano to volcano, this 140-mile (225-kilometer) drive features a multitude of highlights. From pumice plains to cinder cones, the volcanic history of the region is undeniably clear. The star of the show, however, is Crater Lake National Park Rim Drive, in one of the greatest national parks in the USA.
2. Pacific Coast Scenic Byway
The Oregon coast is famous for a reason—it's absolutely stunning. And there's no better way to see it than the Pacific Coast Scenic Byway, which runs for 363 epic miles (584 kilometers) along the entire coast. One of the most scenic drives in Oregon, this world-class road has everything you could possibly want from a coastal drive. There are headlands and rock stacks in the ocean, gorgeous beaches and tide pools. Public lands are abundant on the way, offering all kinds of outdoor recreation.
1. Columbia River Gorge Scenic Byway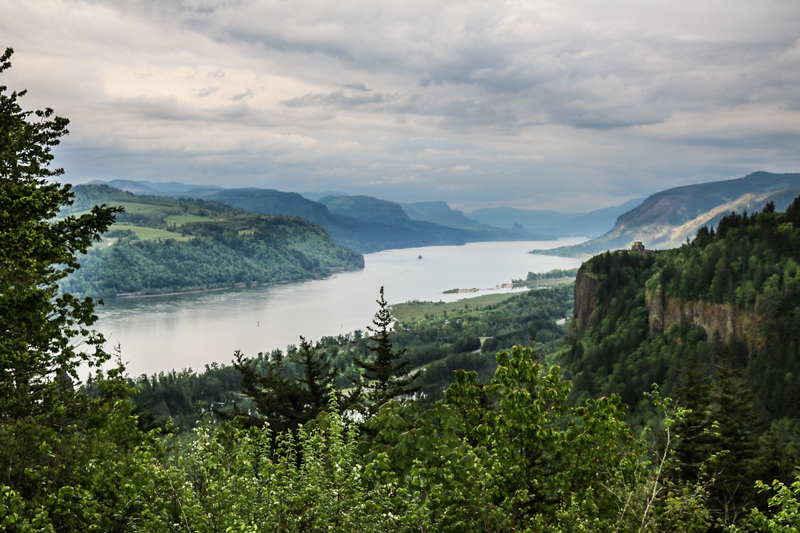 As sensational as the scenic drives in Oregon above are, there is one that beats them all—the Columbia River Gorge Scenic Byway. Just 30 minutes east of Portland, this phenomenal historic route inspires nature lovers, road trippers, photographers and hikers for 70 glorious miles (113 kilometers). Framed by towering basalt walls and the wide Columbia River, this drive is all about lush fir-and-fern forest and a myriad of waterfalls. The main attraction is picturesque Multnomah Falls, but for a quieter waterfall experience, try Bridal Veil, Latourell and Fairy Falls.
These are the five greatest scenic drives in Oregon. Have you ever done any of them? Tell us about it in the comments below.