Exploring Southern Spain: Malaga and Costa Del Sol
It's the sun kissed region of the Iberian Peninsula where the temperature is warm all throughout the year. Exploring southern Spain, particularly the villages surrounding Malaga and Costa del Sol is a treat. There are miles and miles of beaches, hiking opportunities, and quaint villages for travelers to visit. In order to make the most of your trip, rent a camper van and begin your road trip in Malaga, where the old meets the new.
Exploring Southern Spain: Malaga and Costa Del Sol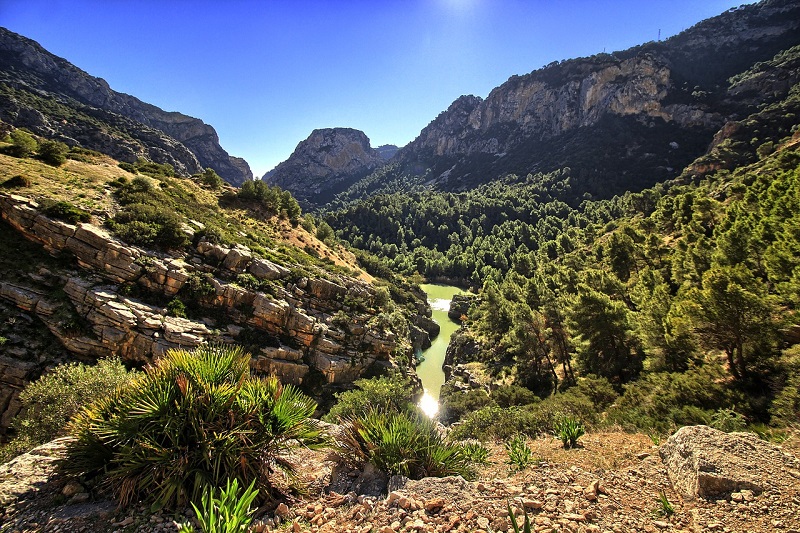 Malaga
The Andalusian port city of Malaga shares many of the same characteristics with Granada and Cordoba. Moorish influence is still very much alive in this city. From the 11th century palace and fortress Alcazaba to the dozens of hammams that scatter the city, travelers can appreciate the lasting influence that made the region a fascinating place to get to know. In addition to the Moorish attractions, Malaga also has a great museum dedicated to one of Spain's greatest artists. The Museo Picasso Málaga features an extensive collection of some of his least popular yet wonderful work.
If your idea of exploring southern Spain involves being a beach bum, then make sure to stop by Playa de la Malgueta or Playa de Pedregalejo where you can hide beneath an umbrella after swimming in the warm waters of the Mediterranean. Sample a beachside restaurant, chiringuitos, and indulge on some of the freshest seafood. Order a pescaíto frito before retiring for the night at Camper Area el Rincon, located 30 minutes by car east of the city.
Costa del Sol
Mijas Pueblo
You've likely heard that when exploring southern Spain, stopping at one of the "white villages" is a must. In Costa del Sol, the charming town of Mijas Pueblo is one of them. This traditional Spanish town is unique in a sense that it feels more intimate. Its hilltop location provides visitors with the same exquisite views of the nearby sea but without the chaos of the bigger resorts towns in the area. Cafés and craft shops line the main square and the narrow streets. It's the perfect spot to spend a day especially if you want to get away from the hustle and bustle of big city life.
Marbella
The darling of Costa del Sol is a mere 50 km away from Malaga. Marbella sits in the middle of the region and is a well-known playground for the well to do. Its exquisite seaside resorts cater to tourists looking for glamorous excursions. Playing golf, watching horse races and sailing are just a few of the city's most popular activities.