Sea to Sky Highway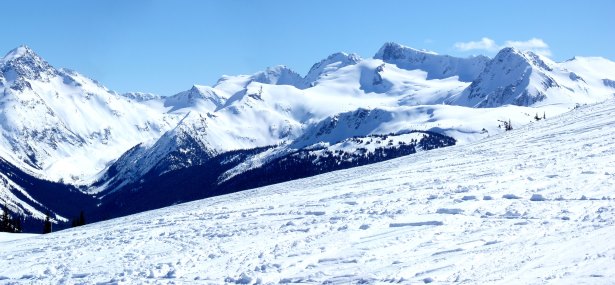 Sea to Sky Highway, Canada
Set off along Highway 99, aka the Sea to Sky Highway, in British Columbia to enjoy one of Canada's most scenic drives. This route is the major north-south road running through the Greater Vancouver region of British Columbia from Horseshoe Bay to Pemberton, taking in some of the most stunning scenery you will find anywhere in the world. From the Vancouver end, you start by driving north along the coast of Howe Sound before moving away from the coast and driving north east around the Garibaldi Provincial Park to Whistler.
All along the route you will see magnificent natural beauty – forests, oceans, snow-capped mountains, waterfalls and more. One of the best ways to enjoy this astonishingly scenic region is to drive the route in a motor home or campervan, which will give you the freedom to stop wherever and whenever the urge takes you, to enjoy some of the activities and attractions along the route. You can easily do the drive in a day, but that will only give you a glimpse, so rather set out to explore the area for a weekend or a few days in your motor home.
Vancouver to Squamish
Leaving Vancouver, make your first stop in Lions Bay where you can pick up some supplies, visit the BC Museum of Mining and stretch your legs by walking up to Shannon Falls for a picnic.  A few kilometres further you will come to Squamish, which is a good place to stop for your first night.  There are two campgrounds to choose from near Squamish – Alice Lake Provincial Park or Porteau Cove.  This little mill town is very popular with cyclists, hikers and fishermen and is a great place to while away a couple of days enjoying the pristine environment. 
Squamish to Whistler
On day two, head off to the Garibaldi Provincial Park for more unsurpassed scenery and outdoor activities. The Park boasts several steep rugged volcanic mountains, many of them capped by glaciers. Whistler RV Park is a convenient place to stay overnight before driving on to Whistler town. Whistler is one of Canada's most popular ski resorts and a year-round Mecca for outdoor activities where you can try anything from skiing to bungee, to Bear Watching or Golf, and many more activities to keep you occupied and entertained for days on end.
After you have enjoyed all that Whistler has to offer you can set off on the Sea to Sky once again, either continuing your journey north to Cache Creek or retracting your steps south back to Vancouver, with all the amazing scenery to enjoy once again.