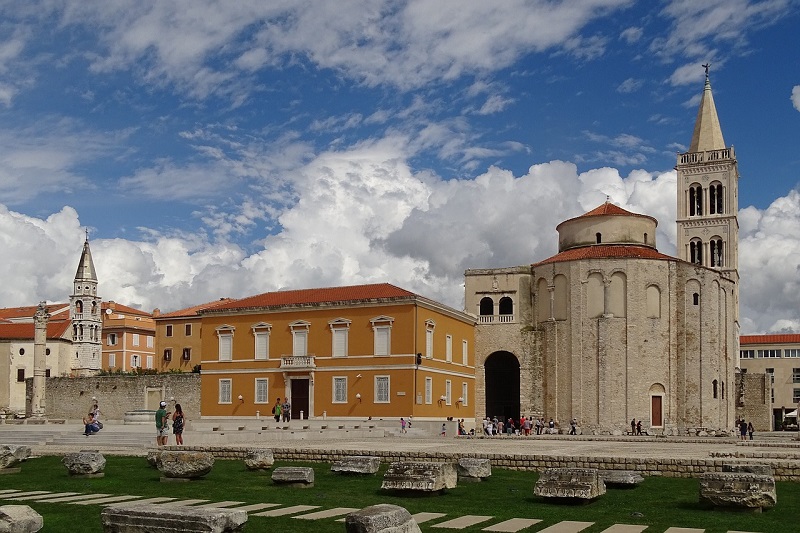 Zadar
Zadar Motorhome Rental
Compare Campervan Hire and RV Rentals in Zadar, Croatia
Zadar is at the centre of it all, quite literally. Located halfway down the Dalmatian coast and yet close enough to the interior; Zadar makes an excellent base for a self-drive holiday in Croatia; whether you go up or down the coast, or inland to the capital. Book your recreational vehicle online before you travel to get the best deals and the most affordable rates; and simply pick up the keys to your Zadar motorhome rental upon your arrival at the airport. Zadar connects to other European capitals during the tourist season; and is less than 10 kilometers from the city centre so you can start sightseeing right away.
Campsites accepting motorhomes, recreational vehicles and campervans can be found within a 10-45 minute bus ride from the city centre; with many more along the way as you go up or down the Dalmatian coast or inland to Zagreb.

Discover the Dalmatian Coast by Campervan Rental
Sprinkled with Roman and Venetian ruins that survived Allied bombing during WWII; Zadar is the ancient capital of Dalmatia that today boasts of a bustling cafe culture and vibrant bar scene. Like so many Adriatic cities; Zadar has a relaxed, breezy seafront made more interesting by contemporary art installations like the Sea Organ and the Greeting to the Sun.
As a major city in northern Dalmatia, Zadar is the gateway to the islands of Olib, Silba and Dugi Otok. Here you can sample a way of life typical of serene villages with laid-back beaches that are yet to be overrun by massive crowds of tourists. If you want to bring your Zadar campervan hire with you and still get to an island; then make arrangements to visit Nin just 15 kilometers north. The long sandy beaches alone are worth the trip. If you are looking for cycling and jogging, the Zadar-Nin-Vir main road is the best place to do it.
The tumbling waterfalls of Krka are just a short distance south of Zadar, with the delightful Mediterranean architecture and maze-like medieval centre of Sibenik an excellent diversion on your way to the falls. From here, the Kornati archipelago – 140 uninhabited islands, islets and reefs – are just a short boat ride away.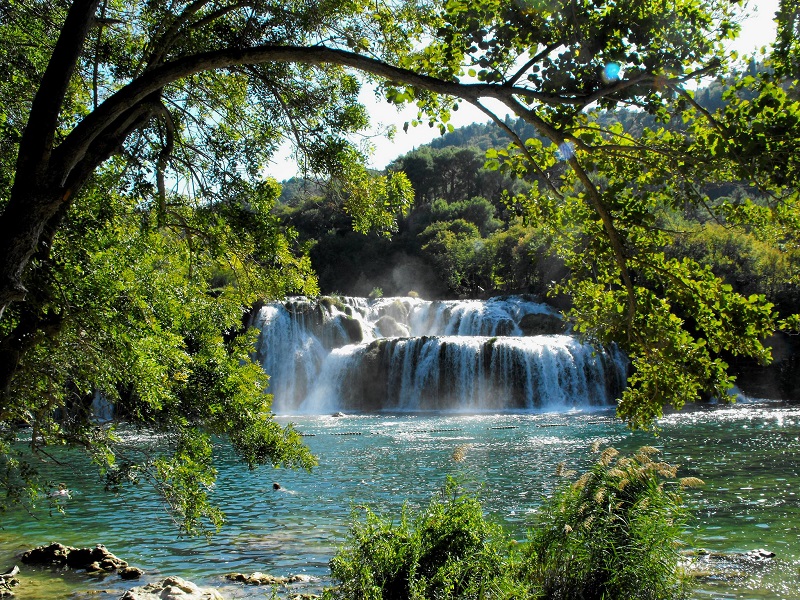 Self Drive Croatian RV Rental Vacation
Zadar is well-placed as a staging point for a road trip to the postcard beauty of Plitvice Lakes National Park, a mere two hours inland, and then further up, to Zagreb, the capital.
Similarly, Split is just two hours south by Zadar campervan rental, and from Diocletian's Palace, the clifftop setting and massive medieval walls of Dubrovnik is four hours away. If you are bringing a one-way motorhome rental from Zadar, you can drop it off at Dubrovnik Airport, a well-connected hub to other major European capitals all year around.
Alternatively, you can drive up north of the Dalmatian coast to Rijeka, the principal seaport of Croatia and main gateway to the islands. Rijeka makes a convenient base to explore the Kvarner Bay with your Zadar motorhome rental or campervan hire. You will just then be a few hours south of Pula on the tip of Istria peninsula. There's plenty on offer here – the Roman Amphitheatre is hard to miss – but perhaps nothing more tempting than fresh seafood and Italian wine.