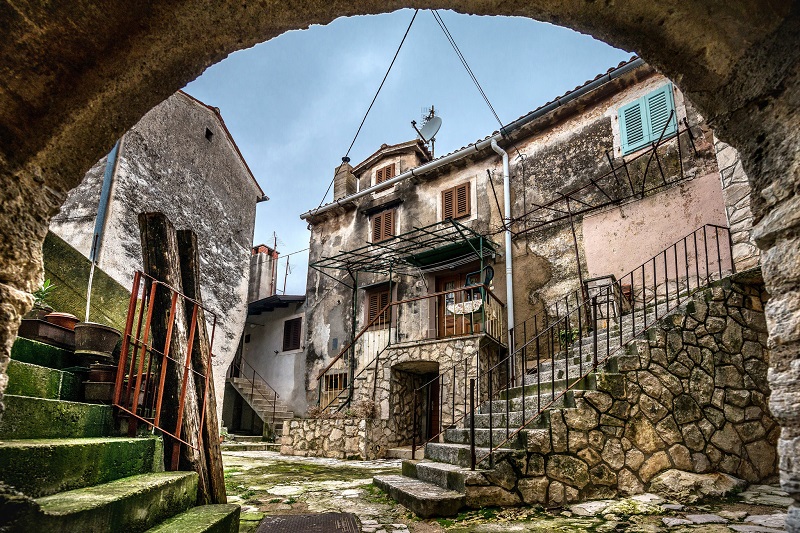 Rijeka
Rijeka Motorhome Rental
Compare Campervan Hire and RV Rental in Rijeka, Croatia
Located on an inlet of the Adriatic Sea called the Kvarner Bay; Rijeka is Croatia's principal seaport and third largest city. Because of its location, Rijeka has long been a crossroads for sea, land and air travel within and outside the country. Book your recreational vehicle online before you travel to get the best deals and enjoy the best rates. Simply pick up the keys to your Rijeka motorhome rental upon arrival; and start your Croatian self drive holiday without delay.
Given its location, Rijeka is the gateway to Croatian islands as well as the ideal staging point for a road trip to other popular Croatian destinations such as Pula on the Istria Peninsula to the west, Zadar down the Dalmatian coast, Plitvice Lakes, and farther inland, Zagreb, the capital.
Top Things to Do in Rijeka
With ships, cargo and cranes lining its waterfront, Rijeka, at first glance, exudes a gritty Mediterranean port city atmosphere. In contrast, the city centre is replete with ornate Austro-Hungarian-style and Italianate Habsburg buildings that you can examine up close on foot or bicycle. To get commanding views of the river valley, docks and the Adriatic Sea; head to 13th century semi-ruined Trsat Castle situated high on a hill above the city. Take a leisurely stroll around Ivan Kobler Square at the centre of Rijeka's Old Town; or enjoy coffee on the Korzo promenade, the main artery in the city centre.
Because of its bustling port, swimmable beaches in Rijeka are located outside the city centre; with Ploce and Kostanj attracting huge crowds for their 'Blue Flag' beaches. To get away from the crowd, others make Opatija their base. It is close to the sea with a campsite accepting motorhomes, campervans and recreational vehicles rentals in Rijeka.
The Capital and Dalmatian Coast by Motorhome Rental
There is a rich variety of things to do on the way to the Istria Peninsula. There is ample opportunity for diving, kayaking, island hopping (via the state-owned ferry Jadrolinja), fishing, biking, hiking and fossil-hunting (for dinosaur footprints). If you are particularly fond of Italian cuisine, dramatic rugged seascapes backed by fragrant shady pine forest, the atmosphere of ancient Rome, and the vibe of modern Croatia, you wouldn't want to miss Pula a couple of hours to the west by RV hire in Rijeka. Pula is also the jump off point to the islands of Brijuni and the cobbled Italianate streets of Rovinj an hour away.
From Rijeka, keep to E65 to reach the capital, Zagreb, where you can drop off your one way motorhome hire from Rijeka. Of course, there's no missing out the Plitvice Lakes famous for its jungle-clad canyons dotted with 16 interlinked lakes.
Follow E71 and continue driving down the Dalmatian coast for the stunning clifftop setting and impressively preserved massive stone walls of Dubrovnik. While it's definitely the crown jewel of Croatian tourism; you will be passing by other destinations such as the Roman ruins, medieval churches, and Venetian gates of Zadar. Hiking, rock climbing and swimming in the crystal clear waters are the primary activities in this part of less touristy Dalmatian coast. Leaving Zadar on your Rijeka motorhome rental or campervan hire, before arriving in Dubrovnik, you pass by Split, Croatia's second largest city renowned for its Diocletian's Palace and daily ferry departures to other Croatian islands such as Brac, Hvar and Korcula.