Johannesburg Motorhome Rental, South Africa
Compare RV Rental and Campervan Hire in Johannesburg
Have you ever found yourself wanting to stay somewhere just a little longer; rather than trooping back to your tour bus?
This time, learn from the tortoise and take your home along with you; let a Johannesburg Motorhome rental give you the freedom to follow the road less travelled. See some of the special places in South Africa in a relaxed and unhurried way.
Your motorhome rental, campervan hire or RV (recreational vehicle) rental in Johannesburg comes with all the little luxuries you would expect…shower, toilet, cooking facilities and even a microwave.
If you are keen to experience camping, choose a Johannesburg campervan rental; and set off to enjoy the dramatic beauty of the country with the freedom to stay one night or ten under the African sky.
Your campervan hire comes fully equipped with all you need for comfortable camping; grab some supplies and let the adventure begin.
On this page, we'll tell you everything you need to know about hiring a campervan, motorhome or 4X4 in Johannesburg, the capital of Gauteng Province. Not only will we tell you everything you need to know about undertaking a self-drive vacation from Joburg, from scratch, we'll keep it concise, easy to follow and informative.
So, in just a few short pages, we'll explain how to hire the perfect rental for your road trip -it's far easier than you might be anticipating (or dreading)- before turning our focus on the best places to visit, the things to see and do, in and around Johannesburg, South Africa's biggest city. We'll also include some fantastic scenic drives and a few top tips so you can make the best out of your road-trip vacation, whether you're travelling alone, as a couple, with a few mates or with the whole family.
We'll end the page with some recommended campsites and campgrounds for you and your road trip crew. It's worth paying particular attention to this section as, unlike places to park up for the night in Europe, say, some of these can come with a few night-time guests… More on that later on.
Finally, a quick reminder that in some parts of South Africa the bugs carry Malaria, so take precautions, and if you want to bring your four-legged mate along for the ride, always check to ensure all the campsites we've listed below are pet-friendly.
Top Johannesburg Campervan Rental Companies
Driving around the more rural parts of South Africa shouldn't be taken lightly, so listen to the advice offered by one of our top Joburg campervan rental companies, know your limits and you'll have a great, safe road trip.
The best way to hire a campervan, motorhome or 4X4 in South Africa's City of Gold is to begin by deciding if you're sticking to the tarmac, heading off road or mixing up a bit of both. If it's the former, you'll be looking at the more traditional campervans or motorhomes that occupy the majority of the content in this site. There's plenty of advice in and around this page, so you're well served.
If it's the latter two, you'll be needing a 4X4. For experienced off-roaders, that isn't an issue, for those new to off-roading, South Africa is a great place to start, but do your research before committing to a 4X4 (again, a reminder to take heed of the advice of experts) and don't punch above your weight when it comes to your driving skills!
Avis Safari South Africa
Avis Safari South Africa are serious. The word 'safari' isn't there for show, and this is borne out in their range of 4X4 rental vehicles. Avis Safari will only rent you a Ford Ranger or a Toyota Landcruiser, two of the toughest 4×4 vehicles out there, to ensure you get in and out of the rough stuff. What may well surprise those new to self-drive safari vehicle rental is that Avis Safaris' range caters for as many as five with their double cab options. If you fancy a bit of off-road action, Avis Safari have your back.
Johannesburg Pickup/Dropoff: Serviced non-depot location. We will bring your RV rental to Johannesburg O.R. Tambo International Airport (JHB), or Johannesburg accommodation, for a transfer fee.
Avis Safari Johannesburg office hours:
Monday to Friday: 8am to 4:30pm
Surcharges apply Saturday & Sunday
Included with Standard Rate:
Unlimited kms/mileage
Free transfer
Bedding
Kitchen/cutlery
24 hour assistance
Avis Safari Rental Vehicles:
Safari 4WD
The 4×4 rental vehicles are great for a couple on a budget, with single cabs that sleep 2; as well as some double cabs that sleep 4, and a Group O hire vehicle that will sleep 5 with its cunning exterior awning.
Bobo Campers
All of Bobo's motorhomes (not 4X4's) have chassis' built by Iveco, which should be a major source of reassurance for self-drive holidaymakers when it comes to provenance. Bobo Campers have access to a fantastic range of campervans, motorhomes and 4X4's, ensuring that the perfect rental vehicle is just a click or two away.
Iveco trucks were founded in 1975 when five European auto manufacturers (three Italian: Fiat, Lancia, OM; one French: Unic; and one German: Magirus-Deutz) converged. Today, Iveco have their HQ in Turin and manufacturing plants in Europe, China, India, Russia, Turkey, Australia, Argentina, Brazil and, of course, South Africa.
Bobo Campers Johannesburg RV Rental Depot: 32 Stanley Rd, Norton's Home Estates, Benoni, 1620, South Africa
Location: About 6 miles/9.5 km from Johannesburg O.R. Tambo International Airport (JHB), or 18 miles/29 km from downtown Johannesburg
Bobo Campers Johannesburg office hours:
27 April to 31 October: Monday to Friday

Pick Up: 7:30am to 12 noon

1 November to 26 April: Monday to Friday

Pick Up: 7:30am to 3pm
Drop Off: 7:30am to 4pm

Pick up on request for Weekends and Public Holidays
Included with Standard Rate:
220 kms per day
Bedding/linen
Kitchen/cutlery
24 hour assistance
Tourist information/maps
0-4 years old
Bobo Campers Rental Vehicles include:
4×4 Camper (DC 4×4)
Bobo's Discoverer DC 4X4 is a double cab Toyota Hilux that perfectly merges rugged credibility with touches of luxury, ensuring that every South African scenic drive ends as comfortably as it began. With 160 litres of fuel capacity, the DC 4X4 sleeps 4 due to its ingenious roof tent.
4×4 Motorhome (FunX)
Bobo's FunX 4X4 is, in fact, a Nissan NP300, which is good news for self-drive road trippers that like their off roaders with a bit more security. Ideal for couples that don't fancy the faff of unpacking a tent, the FunX comes with a double bed, kitchen and indoor WC.
Motorhome Rental
Time for Iveco to step up to the plate in the motorhome department. It's worth mentioning that while the following are robust, modern rental vehicles for South African holidaymakers, they're designed for on-the-road comfort. This means that they're ideal for groups of family and/or friends that like to take it easy!
Low Profile Motorhome (Discoverer 4): This semi-integrated, low-profile motorhome is perfect for 4. Everything you need is right there, and we're talking toilet and shower alongside a great kitchen and sleeping arrangements. It's no slouch either, those 2.3 litres of grunt will make those South African scenic drives feel silky smooth.
Coachbuilt/Cab Over Motorhome (Discoverer 6): Eight-speed automatic gearbox, cruise control, power steering…That's the pilot sorted, as for the rest of the 6-person crew: toilet, shower, kitchen and that cabover shores up even more space inside. For larger groups, the Discoverer 6 could be the best option on this page.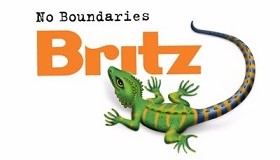 Britz Campervan Rentals
Britz Campervan Rentals have also laid out their stall with no-nonsense 4X4 trailblazers, that include the best of Nissan and Toyota, including their weapons-grade 4WD Landcruiser. This should give you some idea of the sort of surrounding terrain you're going to be encountering at Britz Campervan rental depot in Joburg, conveniently situated a stone's throw from Johannesburg O.R. Tambo International Airport. It should also be a reminder that sedate, scenic trundles through the South African countryside need planning in advance. But for those with a sense of adventure, Britz Campervan Rentals could be perfect for you.
Britz Campervan Rentals Johannesburg Depot: 17 Sim Road, Pomona, Kempton Park, Johannesburg, Gauteng, South Africa 1619
Location: About 4 miles/6 km from Johannesburg O.R. Tambo International Airport (JHB), or 16 miles/26 km from downtown Johannesburg
Britz Campervans Cape Town Depot Hours:
Monday to Friday:

Pick Up: 8am to 3pm
Drop Off: 8am to 4pm

Saturday:

Pick Up: 8am to 11am
Drop Off: 8am to 12 noon

Collection and Return Surcharges apply Sundays & Public Holidays)
Included with Standard Rate:
Unlimited kms/mileage
Bedding/linen
Kitchen/cutlery
Tourist information/maps
0-4 years old
Britz Campervan Rental Vehicles include:
4×4 Camper
Eight tweaked options await you at Britz, including Toyota's quasi-legendary Landcruiser and three well-appointed Nissans'. These are no-nonsense 4X4 campers in single or double cab form with a range of accessories, strictly for those that know exactly what they want to get out of their South African, off-road trip.
4×4 Campervan (4WD NAVI)
For those looking to dip a toe into the wilds of South Africa, but with something a little more robust than canvas in which to rest after a day bouncing over the terrain, the 4WD Navi is at your service, complete with a cooker and toilet in the back.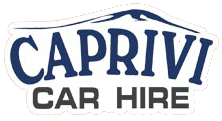 Caprivi Camper Hire
Caprivi Camper Hire based in Namibia use a range of (predominantly) 4X4 vehicles, but these are the slightly more suburban-friendly Hilux or Fortuner models, in so far as you're not necessarily expected to challenge your mettle, alone in the outback. And while you're encouraged to undertake a schedule-free self-drive tour by Caprivi Camper Hire, it's also noted that all of Namibia's main roads are tarred (Namibia has one of the best road networks in Africa) so the off-roading can be kept to a minimum. Having said that, Toyota's Hilux and Fortuner are powerful 4X4's for a very good reason
Caprivi Camper Rentals Johannesburg Depot: Serviced non-depot location. On arrival, you will be met at Johannesburg International Airport (JHB) and shuttled to our depot.
Included with Standard Rate:
Unlimited kms/mileage
Free transfer
24 hour assistance
One way fee
Tourist information/maps
0-4 years old
Caprivi Camper Hire Vehicles include:
4×4 Rental (non-Camping)
It's not all about bouncing over the dirt and avoiding frankly dangerous animals, you're also free to undertake a South African road trip that ends with fine dining in a snazzy lodge. Caprivi's range of non-camping rentals has that aspect covered too, with just-in-case four-wheel drive transmission when the going gets tough.
4×4 Camper with Rooftent(s)
But if you do fancy bouncing all over the dirt etc., finishing the day under canvas, after staring up at the stars, Caprivi's double cab 4X4 is perfect. There's enough space for camping gear and tents for as many as four, yet it's just as suitable for two.
Maui Motorhomes South Africa
We're on slightly more familiar, and arguably safer, territory when it comes to renting from Maui motorhomes in South Africa. Yes, the obligatory 4X4 vehicles are on hand to take on the dirt, but they're outnumbered by the comparatively refined campervan and two motorhomes that wouldn't look at of place gliding down past Lake Garda. So, for friends and families that like to enjoy distant views of animals (from a safe, comfortable point of view) then Maui motorhomes in South Africa might just be the one. Having said that, those two 4X4 options look like a load of fun…
Maui Motorhome Rentals Johannesburg Depot: 17 Sim Road, Pomona, Kempton Park, Johannesburg, Gauteng, South Africa 1619
Location: About 4 miles/6 km from Johannesburg O.R. Tambo International Airport (JHB), or 16 miles/26 km from downtown Johannesburg
Maui Motorhomes Johannesburg Depot Hours:
Monday to Friday:

Pick Up: 8am to 3pm
Drop Off: 8am to 4pm

Saturday:

Pick Up: 8am to 11am
Drop Off: 8am to 12 noon

Collection and Return Surcharges apply Sundays & Public Holidays)
Included with Standard Rate:
Unlimited kms/mileage
Bedding/linen
Kitchen/cutlery
0-4 years old
Maui Motorhome Rental Vehicles include:
Campervan with Shower/Toilet (M2B)
The Mercedes M2B, complete with a shower and toilet, could be the most luxurious Campervan on this page. Built for two people, this campervan anticipates a South African road trip without all the bumpy off-road stuff, and it's not short on internal space either. Great for those new to road trips.
Motorhome Rental
Take it easy with friends and family. The sturdy Iveco chassis makes a welcome return in the workings of Maui's two motorhomes. As above, these two have been designed to whisk 4 or 6 of you around South Africa, with a tarmac-based agenda very much dictating that scenic drive.
Low Profile Motorhome (M4BI): A shower, toilet, kitchen and enough room to enjoy each other company without fear of cabin fever, Maui's low profile, semi-integrated motorhome is perfect for 4 people. For two adults and a couple of kids, it's probably as good as it's going to get.
Coachbuilt/Cab Over Motorhome (M6B): One of the largest vehicles on this page, though only fractionally longer than the M4B1, Maui's coachbuilt cabover (or overcab/alcove) motorhome can accommodate another couple in the space above the driver's cab -hence the name. That's 6 of you with a toilet, shower, kitchen and plenty of room sorted then.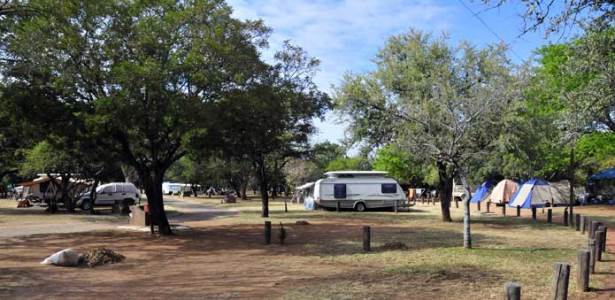 Best places to go in your Johannesburg motorhome rental
Most visitors to South Africa come to see the wildlife; Johannesburg is your gateway to several of the countries' top Game Reserves.
A  Johannesburg motorhome rental or campervan hire is one of the very best ways to enjoy Kruger National Park.
You have the freedom to move from one camp to the next at your leisure; you have the extra elevation to see game easily in the long grass, and if you come upon a dramatic sighting you can just park and stay as long as you like.
The rest-camps all have excellent campsites and there are shops to buy supplies.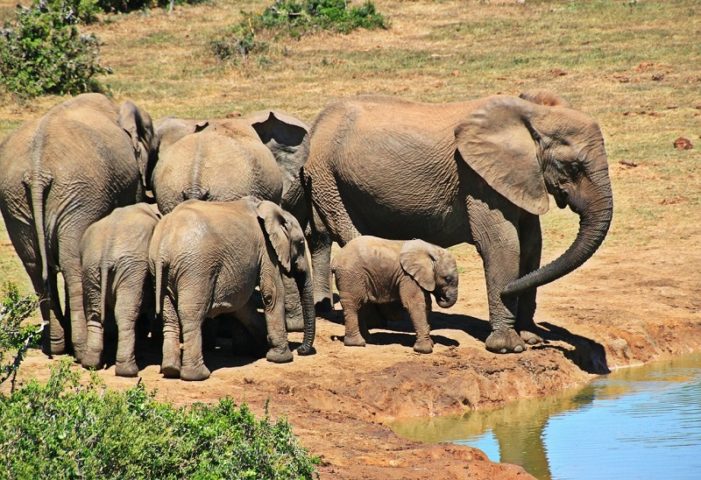 If you have limited time to visit, Pilanesberg National Park is a good choice to go with your Johannesburg campervan hire as it is only a 2 hour drive from Johannesburg.
This is the fourth largest game park in the country; offering excellent game viewing either self-drive or on guided safaris.
Park your Johannesburg motorhome hire at one of the dams; and spend a few hours just waiting for the game to come to you!
Before you return your Campervan Hire to Johannesburg; do make a point to visit Pilgrims' Rest, the Blyde River Canyon and the Cradle of Humankind UNESCO World Heritage Site; where you can trace the origins of man while on an underground boat trip!
These are just a taste of the wonderful selection of adventures you can undertake in your motorhome hire or campervan rental from Johannesburg.
Top 12 Places to Visit near Johannesburg
Because Johannesburg and the Gauteng are so vast, we've taken the time to alert you to camping or campsite opportunities as we take a trip to the top 12 places to visit in the north-eastern section of South Africa.
As it'd probably take a year/lifetime to properly explore the following fantastic road trips, scenic drives, abundant wildlife and natural delicacies, we suggest you pick a few from the list and work out an interconnecting (scenic) route. This isn't just sage advice, knowing where you're going/are on your South African road trip is best practice when it comes to safety.
Pilanesberg National Park
With 360 bird species, including Fish Eagles and Kingfishers, over 7000 animals, counting the Big 5 (lion, leopard, black rhinoceros, African bush elephant and the African buffalo), Pilanesberg National Park is located between the Kalahari and Lowveld and provides an amazing spot for lovers of the natural world.
With so much to see and do here, you'll be pleased to know that there are two camping resorts with ablution blocks, shops and restaurants as well as powered sites and Braai facilities for your self-drive camper rental at Manyane and Bakgatia. You're welcome.
Cradle of Humankind World Heritage Site
At the Cradle of Humankind World Heritage Site, 200,000-million-year-old fossils of what would be humans were discovered in the Sterkfontein Caves and the (now) archaeological sites of Swartkrans and Kromdraai.
The Maropeng Visitor Centre consolidates this unique area, and self-drive tourists are welcome in the nearby caravan park and camping site at the Country Park at Muldersdrift, so you can go on discovering for as long as you want.
Kruger National Park
It's worth noting that you could spend your entire self-drive vacation at Kruger National Park, as many do.
There's camping for self-drive holidaymakers in one of the twelve rest camps at Kruger, so feel free to use them to wind down in between the numerous scenic drives Kruger has to offer. Each has something slightly different on offer so take some time to choose the one(s) that appeal before launching a mission to discover the Big 5 and the abundant wildlife, literally, on your doorstep.
Pretoria
Away from the vast South African plains, Pretoria is a veritable hub of culture and history, located in a beautiful (and quiet) city that should be a must-visit destination on any South African road trip.
The food and drink are fabulous here, so take some time away from the campervan or motorhome kitchen (if appropriate) and sink your teeth into this great location. It's worth noting that Pretoria's Jacaranda-lines suburbs are close to several fantastic camping sites too.
Magaliesburg
You've mountains, woodlands and rivers to explore in Magaliesburg, needless to say, it's great for a scenic drive or two, but it might just be the enormous variety of wildlife that'll be the most memorable aspect of your visit.
Don't forget to visit Magaliesburg town as well, for lovers of spas and wellness centres, this is a great spot to kick back and a great place to stay after a lovely long day snaking through the scenery in your campervan rental.
Rustenburg
You're definitely going to need a place to park up the campervan or motorhome rental for a trip to Rustenburg. So, before planning the trip, plan your place(s) to stay because if it's not obvious already, this one is all about wine. Oh, and fantastic scenery.
The Stellenbosch John X Merriman Bordeaux blend, the Buzzard Kloof Syrah and the Stellenbosch Chardonnay are three of Rustenburg's most famous tipples, but while you're here, it'd be rude not to try some more!
Kgalagadi Transfrontier Park
The name might be a bit of a mouthful to say, but in addition to its vast, ethereal beauty, self-drive holidaymakers will not only have scenic drives galore, the Kgalagadi Transfrontier Park area provides a great range of Traditional Rest Camps and Wilderness Camps in which to stay.
In short, you decide how much interaction you want with the lions, leopards and raptors. Aside from the wildlife, Kgalagadi is all about those red sand dunes, jaw-dropping sunsets and memory-busting views.
Bloemfontein
No, it's not a James Bond villain, Bloemfontein is a great place to park up the campervan or motorhome rental and just unwind, especially if the kids want to spend some time splashing around in the Bali Water World or the Maselspoort Resort while you and the better half relax by the bar.
Drop by for the day or (if mum and dad have 'relaxed' a bit too much) there are a few local campsites at your disposal too.
Golden Gate Highlands National Park
Situated in and around the almost mystical Maluti mountains, which means scenic drives and random weather conditions at Golden Gate Highlands National Park – so keep an eye on forecasts to avoid any surprises.
But when all is said and done, this beautiful area is all about peace and tranquillity, you're encouraged to camp at the Glen Reenen Rest Camp to feel the benefit of this, but if you prefer horse-riding, hiking or even caving, you won't be disappointed.
iSimangaliso Wetland Park
The experts at iSimangaliso Wetland Park know a thing or two about their unique environment. To get the very best out of the region, camping is almost mandatory, many sites with lake, river or sea views. Though self-drive holidaymakers are strongly encouraged to not go off wandering alone at night is not vencouraged, on account of the local wild animals.
If you're thinking, as parents perhaps, that it might not be the best place for kids/older travellers, check out Cape Vidal, heed the local advice and enjoy!
Hluhluwe-Imfolozi Park
If the blurb is anything to go by, Hluhluwe-Imfolozi Park is the oldest 'proclaimed' reserve in Africa. It makes no bones about it being wild, it's all about the Big 5, so if you are planning on taking the kids, you're going to need a place to safely park up both the self-drive rental and the family.
Visit Bonamanzi, a privately owned game reserve with campsite that offers a communal kitchen, with showers and toilets as well as braai (BBQ) facilities. Some sites also have a 240V electricity connection. And if you're a twitcher (ie bird-watcher) you'll love this place.
Sani Pass
Is this the best scenic drive in Africa, or even the world? Self-drive tourists come here and spend their entire vacation just driving up (a summit altitude of 2876m ASL) and down Sani Pass in their 4X4's rentals.
Note, 4X4, Sani Pass is a gravel road with fast-changing weather conditions, so it requires some skill to be able to get from one end to the other, but once you're into it, you're hooked. There are plenty of nearby campsites too, so get booking.
Best Campgrounds & Campsites near Johannesburg
So, there are campgrounds and campsites you need on a whim, and those that you plan into your road-trip itinerary to become an integral part of your self-drive vacation. Below are five of the best campgrounds and campsites close to Johannesburg, tried and tested spots for a cross-section of road-trippers to South Africa.
We've compiled the list so that there is something featured for everyone -not all, for example, will be suitable for very small children- so take some time checking out what each has to offer, especially if you don't fancy being woken up by one of the Big 5…
Caravanning & Camping @ Country Park
368 Incolae rd Rietfontein 189IQ, Muldersdrift, 1747, Johannesburg, South Africa
One for the more experienced campervan/motorhome/4X4 self-drive holidaymakers, Caravanning and Camping @ Country Park is spacious, verdant with beautiful views in every direction.
But it's basic in terms of family-friendly facilities, kids may prefer somewhere else, say. For others, this will be sheer perfection, a place to getaway.
Thorn Tree Bush Camp
41 Laksman Street, Dinokeng Game Reserve, Hammanskraal, 0400, South Africa
If you're planning on camping at Thorn Tree Bush Camp, do some research. They have six stands, three on the larger side that come with electricity and privacy.
They're not to be confused with the off-grid wilderness stands in the unfenced/wild-animal-roaming area of the reserve.
Ruah Park
Plot 68 Leeukloof Street, Pretoria, 0001, South Africa
Firstly, this one has a swimming pool and 24-hour security, so if you're travelling with kids it's good to know they'll be safe from curious animals.
Secondly, self-drive holidaymakers could easily make Ruah Park a base camp for the duration of their South African road trip. Definitely worth considering for families.
De Rust Wilderness Campsite
Klipdrift121JR Portion 18, Hammanskraal, Pretoria, 0400, South Africa
Potentially pet friendly, but you'll need to contact the owner of De Rust Wilderness Campsite directly to see if your pet qualifies.
Once inside, it's all about the peace and quiet -day trippers aren't allowed- and the adjacent river offers abundant opportunities to enjoy the company of Kingfishers and African Finfoots.