Seattle
Seattle RV Rental, Washington, USA
Book Motorhome Rentals & Campervan Hire in Seattle
The birthplace of grunge rock and Starbucks; Seattle in Washington, USA is the largest city in the Pacific Northwest; and its ports the second largest cargo handler in the United States. Home to Native Americans for 4,000 years before the arrival of the first Europeans; Seattle is still occupied by the Duwamish people along with newcomers from all over Europe, Asia and Africa. Seattle is poised to become a more cosmopolitan city in the next 20 years. book and compare Seattle RV rental, campervan hire or motorhome rentals; for a self-drive camping vacation on America's west coast.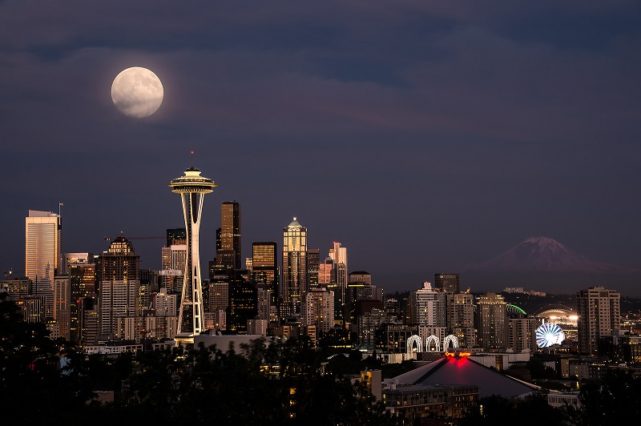 RV Rentals in Seattle
Pike Place Market and University District
Because of Seattle's geography, it can be perpetually cloudy when you come between October until May. But this is good excuse to make your first stop on your Seattle motorhome rental at the original Starbucks coffee shop in Pike Place Market, Seattle's farmer's market since 1907.
A surface lot for RV parking is situated across the Seattle Aquarium and within walking distance of the market; putting you within striking distance of other attractions downtown. On a clear day, drive your Seattle camper rental to the Space Needle Observation Deck a mile north for 360-degree views of the city and the spectacular Olympic Mountains in the horizon. Or, you can head half a mile south of the market to Smith Tower Observation Deck, once the tallest building in the west, for fantastic views of the waterfront.
From here, the nearest RV park offering full hook-ups is less than 7 miles north in the University District, which also puts you within quick driving distance on your Seattle campervan rental to the many museums and art galleries that dot the campus and surrounds.
Even better, there are plenty of watering holes and live music venues in the vicinity, notable of which is The Crocodile Cafe in Belltown north of Pike Place, where grunge rock had its beginnings; and the historic Showbox right in the heart of downtown, notable for its indie rock scene.
Campervan Rental Seattle
Gold Fever, Microsoft Headquarters and Mt. Rainier
Due to Seattle's ports and its proximity to Yukon territory; it took an active role in the "Klondicitis" of the late 19th century. Less than three miles south of the Museum of History and Industry is Klondike Gold Rush National Historical Park. You can join the Trail to Treasure walkabouts to learn the stories of Seattle's Pioneer Square and Puget Sound historic districts, and the gold fever than engulfed the Northwest Pacific, Canada and Alaska.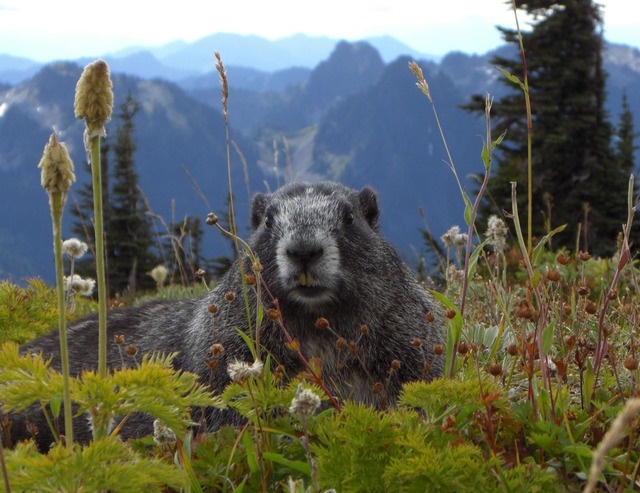 You can also drive your motorhome rental or campervan hire across Lake Washington and visit Bill Gates' house on the eastern shore, and drive eight miles northeast to Redmond where Microsoft is headquartered. Redmond is a pleasant district surrounded by numerous parks and Lake Sammamish at the foothills of Cougar Mountain Regional Wildland Park. Mount Rainier, the highest mountain in the Cascades; and the most prominent volcano in the Pacific Northwest; is just 70 miles south on your Seattle RV rental road trip holiday.
It's easy to explore Seattle and surrounds on a Seattle RV rental. International motorhome hire company Pure Motorhomes; as well as US companies Cruise America, and Moturis RV Rentals all receive booking online and have offices in Seattle. You can book Seattle RV rental, campervan hire or motorhome rentals in Washington State; so as to get the best deals and a cheap RV rental in Seattle.