Orlando Airport
Orlando International Airport Motorhome Rental
Campervan Hire & RV Rentals in Orlando, Florida USA
As one of the top travel destinations in the world, Orlando is the perfect place for a holiday. Located in central Florida, Orlando is so much more than the home of world famous theme parks; it is also the perfect headquarters for exploring the rest of Florida. Surrounded by enchanting swamp lands and beautiful national parks, there is so much to see beyond the hustle and bustle of the city. For those that want to see everything that Florida has to offer, our Orlando International Airport motorhome rental, campervan hire or RV rentals are the perfect choice.
Experience Freedom with Your Orlando Motorhome Hire
Having a campervan, motorhome, RV or recreational vehicle rental means you have everything you need to enjoy your holiday, right with you. There is no worrying about traveling back and forth to hotels or constantly going out to eat, saving you time and money. Your campervan rental also gives you the freedom to explore, and with numerous scenic highways and beautiful destinations, you will want to do just that.
Heading north of the city, there are numerous places to see and visit. You could drive the Heritage Crossroads: Miles of History Heritage Highway and drive the oldest roads in Florida. One great place to stop and enjoy the sunshine is William Bartram Scenic and Historic Highway which leads to Alpine Groves Park, a great place for a picnic.
For the best of the Florida coastline, drive your RV south down route 1's Indian River Lagoon Scenic Highway. While traveling this 150 mile road you can stop at Cocoa Beach and Canaveral National Seashore for surf and sand. Nature enthusiasts should visit the Archie Carr National Wildlife Refuge and Brevard Zoo; while the Grant Historical House and Lagoon House are must see historical locations. You can even continue south to Miami, stopping at Palm Beach and Fort Lauderdale.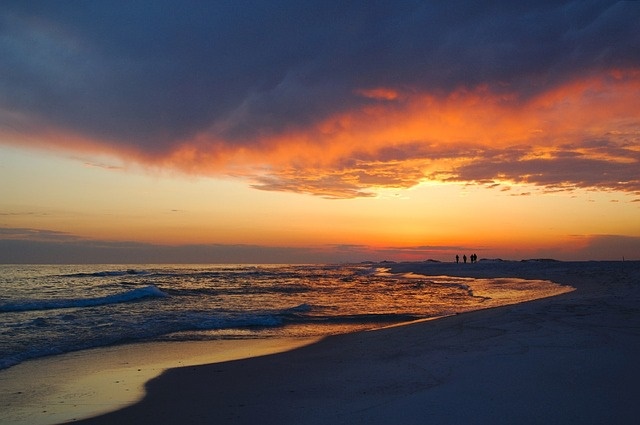 Florida's West Coast with your RV Hire
After driving all the way south to Miami, you may wish to explore the west coast of Florida, or you may be ready to head home. Either way we've got you covered. You can return your motorhome rental, campervan hire or RV rental at Miami Airport; or return back to our Orlando International airport motorhome rental location. We make it easy to take a one way holiday between these two cities.
If you are ready to see even more, you can drive your campervan north on a whole new route. Simply take highway 41 all the way up the coast. Filled with numerous historical sights and scenic points, this is a must do drive. The journey starts by traveling through the beautiful Everglades National Park.  A great place to stop off for a few days is the Myakka State Forest, with its multiple campgrounds, hiking trails and streams for boating and fishing. No matter the adventure, you can do it all when you have your own personal campervan hire.