Oakland Motorhome Rental, California USA
Compare Best Deals on Oakland CA Campervan Hire and RV Rentals
This is your one-stop-shop on the best way to discover Oakland, California in a campervan, motorhome or RV. We'll guide you through the do's and don'ts for the perfect self-drive vacation by combining a pool of resources that begins with years of experience, incorporating first-hand trips and local knowledge, to create a seamless, comprehensive document that's easy to follow and simple to understand.
We'll begin with some tips on the top rental companies in Oakland and suggest some campervans, motorhomes or RV's best suited for you, your friends and family. Consider them all with relation to where you're going or, putting it another way, do you really need that 4×4 with a snorkel and roof-top bed if you're intending to spend a fortnight parked-up by Lake Tahoe?
Speaking of Lake Tahoe, we'll also recommend some great places to take your Oakland motorhome rental, from day trips to longer stays, we've got all that covered too, so you've more time to enjoy your US road trip and less time poring over maps or comparing motorhome rental companies.
Finally, just because you're in a motorhome you'll probably need somewhere to say, a place ideally suited to your needs as a motorhome renter: a safe space for the kids to run around or somewhere to deal with the more practical aspect of dumping stations, water or electrical hook-ups to prepare you for the trip ahead.
Top RV Rental Companies in Oakland, California
Renting the right motorhome in Oakland California is probably the most daunting aspect of any self-drive holiday. But you needn't worry, below we've recommended a few tried, tested and trusted companies that, between them, have all the gear you need, including that mud-plugging 4×4!
But before you gallivant off, there are a couple of things you need to know. 4×4's aside, all Oakland rentals in California are split into two classes. The most common of these two are Class C campervans or motorhomes. These look like the sort of vehicle that you'd typically associate with the term 'motorhome', a truck or pick-up chassis on which has been attached a cabin containing all you need for your US self-drive vacation. They can sleep as little as 2 and many as 6, even 7, but maybe lacking a little in space and bathroom facilities.
Class A's are more likely to be referred to as RV's, they're bespoke vehicles, built from the ground-up for purpose and are inclined to be larger, more luxurious, and bathroom facilities are pretty much a dead cert. Of course, this also means that they're more inclined to be on the pricey side.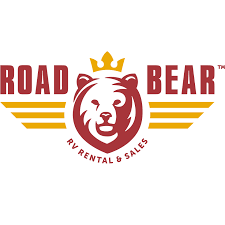 Road Bear RV
With a good range of motorhomes, all decked out with a toilet and shower (so that's two less things to worry about) and the obligatory kitchen, Road Bear RV Oakland California are a good place to start when comparing motorhome rental companies.
However, if you're after something nimble and easily manoeuvrable, you might want to take a closer look at the specs. All of Road Bears RV's are on the larger side, the shortest is 21 feet long, which shouldn't phase self-drive holiday fans with experience or those used to big vehicles.
Class C
Road Bear RV have four vehicles to choose from and they sleep as many as 5 adults and 2 children over 4 beds, so you'll have to share. Fairly obviously, these are aimed at larger families/groups and are surprisingly roomy, especially with the exterior side-awning to bring the indoors, outdoors.
In fact, all of Road Bear RV's motorhomes come with an awning and aside from the variation of beds and a few feet in length, they're all quite similar in spec, meaning a couple enjoying out enjoying a scenic drive will have plenty of space to spare.
Class A
This is Road Bear RV's flagship model, but at 32 feet long it's no lightweight, it is, however, incredibly roomy. For families, friends or lucky couples, this is the ultimate RV for the ultimate US road trip, though you might want to re-consider routes with single-track roads!
Oakland RV Rental Depot: Road Bear RV Rentals, 420 San Leandro Boulevard, San Leandro, CA 94577, United States.
Located 4 miles/6 km from Oakland International Airport (OAK), or 9 miles/15 km from downtown Oakland.
Road Bear RV Oakland office hours:
Monday to Friday:

Pick Up: between 12:30 pm and 4 pm
Drop off: between 8 am and 10:30 am

Saturday: By appointment
Sundays & Public Holidays: Closed
Included with Standard Rate:
Free transfer
24-hour assistance
Tourist information/Maps
0-2 years old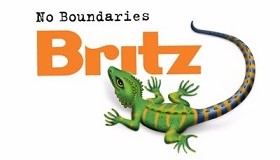 Britz Campervan Rental USA
There's no messing around with Britz Campervans Rental Oakland. They have one 4-berth model, with a toilet, shower and kitchen that's perfect for a motorhome rental holiday, and they're guaranteed to be no more than three years old which could be of some comfort when you can see the horizon in every direction.
The Britz 4 Berth comes with everything you need in the kitchen: cookware, cutlery, pots and pans, and your bedding and towels are taken care of too. If you just want to jump into your US motorhome rental and get going, head over to Britz.
Oakland RV Rental depot: Britz Campervan Rental, 420 San Leandro Boulevard, San Leandro, CA 94577, United States.
Located 4 miles/6 km from Oakland International Airport (OAK), or 9 miles/15 km from downtown Oakland.
Britz RV Oakland office hours:
Monday to Friday:

Pick Up: between 12:30 pm and 4 pm
Drop off: between 8 am and 10:30 am

Saturday: By appointment
Sundays & Public Holidays: Closed
Included with Standard Rate:
100 miles per day
Free transfer
Bedding/Linen
Kitchen/Cutlery
24-hour assistance
Tourist information/Maps
0-2 years old
Jucy Rentals USA
If you're on a budget or don't fancy the faff of hauling a big rig over the USA, Jucy Rentals USA Oakland could be a good rental agency option. They offer two varieties of campervan or, more aptly, camper cars, that can sleep between two and four people.
The larger Trailblazer has a kitchen with a boutique version of everything you'd expect and sleeps 2 inside and 2 in the roof, the Jucy Wavefarer is virtually identical save the rooftop bed. It's quite incredible you can pack so much stuff into a station wagon, so don't expect a bathroom as well!
Oakland Pickup/Dropoff: Jucy Rentals, 1620 Doolittle Drive, San Leandro, CA 94577
Located 4 miles/6 km from Oakland International Airport (OAK), or 10 miles/15 km from downtown Oakland.
Jucy Rentals Oakland office hours:
Monday to Friday:

Pick Up: 1pm to 3pm
Drop off: 9 am to 11 am

Saturday:

Pick Up: 9 am to 11 am
Drop off: 9 am to 11 am

Closed Sundays and Public Holidays
Included with Standard Rate:
24-hour assistance
Tourist info/maps
3-6 years old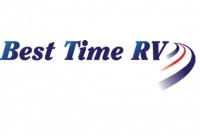 Best Time RV
Something a little more bespoke from the guys at Best Time RV Oakland, kicking things off with a 4×4 Jeep that sleeps 2 on the roof and comes with a space-saving galley, if you like your scenic drives to go anywhere and everywhere, then you want the Jeep Explorer.
For the rest of us, there are three Roadtrek-based campervans, all with slightly different features to suit your exacting requirements, and the fleet is topped off with a pair of smart-looking Winnebago's doing justice to one of the most famous motorhome brands in the world.
Oakland Pickup/Dropoff: Best Time RV, 847 Industrial Parkway West, Hayward, CA 94544, USA
Located 13 miles/21 km from Oakland International Airport (OAK), or 19 miles/31 km from downtown Oakland.
Best Time RV Oakland collection hours:
Monday to Friday:

Pick Up: 1pm to 3pm
Drop off: 9 am to 11 am

Saturday:

Pick Up: 10 am to 11 am
Drop off: 9 am to 11 am

Closed Sundays and Public Holidays
Included with Standard Rate:
24-hour assistance
Tourist info/maps
0-2 years old
Top 10 Attractions near Oakland
Oakland is ideally located in California. Its western aspect faces San Francisco Bay with clear views of Golden Gate Bridge, to the east lies miles and miles of unspoilt country, punctuated with little towns before hitting a ridge of national park and forest; beyond, the empty vastness of Nevada.
In terms of classic scenic drives this corner of the USA has them in abundance, so before deciding on where you're headed, be sure to check the route well in advance so you can make the journey as significant as the destination. Here are ten of the best places to visit.
Yosemite National Park
Giant Sequoia trees, waterfalls, valleys and meadows are some of the many features awaiting you in this legendary park in California's Sierra Nevada mountains. If you want an everlasting US scenic drive with all the bells and whistles, Yosemite National Park will be top of your list.
Campgrounds and RV park sites need to be booked in advance, as there are limited spots available. Electric and water hookups as well as dump stations and rest rooms are available on site.
Muir Woods Recreation Area
More giant trees! But these are in the form of the mighty Redwood and really need to be experienced on one of the many trails through the woods. Take the iconic Highway One south of Oakland to Muir Woods, the view of the pacific en route is outstanding too.
There is no camping in Muir Woods Recreation Area, however there are plenty of nearby camp site options.
Lake Tahoe
This beautiful freshwater lake in the Sierra Nevada promises crystal clear water surrounded by mountains and lush green forests, Lake Tahoe is the largest Alpine lake in North America and, unsurprisingly, a huge draw for tourist all year round, but there's plenty of room for everyone.
Chabot Space & Science Center
This is one for space cadets of all ages, but if that's not your scene, the peaceful woodland of the Redwoods Regional Park of Oakland that surrounds the Chabot Space and Science Center may even top the three huge telescopes, fantastic planetarium and interactive exhibits within.
Napa Valley
You think 'Napa Valley' and you think 'wine'. What you might not automatically consider are the exquisite restaurants and menus bursting with gourmet treats. Just make sure you park up your motorhome rental and ride the Napa Valley Wine Train, a vintage locomotive with restaurant cars offering fantastic food and drink.
Half Moon Bay
Highway One is destined to become a major part of your Oakland self-drive holiday, to the degree, it's hard to differentiate from one sweet spot to another. Half Moon Bay could be the best place you'll visit on your trip, with fantastic seafood, amazing beaches, this little city is California dreaming.
Lake Chabot
A man-made lake, nestling in Chabot Regional Park, Lake Chabot is ideal for boating, kayaking, fishing, with great places to eat and relax. It's perfect for a day out, large enough to keep you all entertained without being so big you're rushing around trying to appease FOMO.
Pinnacles National Park, Paicines
You're perfectly free to tackle Pinnacles National Park, Paicines as you please. You can park your motorhome rental and watch for the falcons, eagles and condor's overhead, or take anything from a stroll to a seriously strenuous hike through canyons and caves formed over 23 million years ago.
Camping is available at the Pinnacles with electric hook-ups for RV rentals, with water, dump station and BBQ areas available. Many campsites have shady oak trees nearby.
Sonoma Valley
Sonoma evokes old-time Mexico, re-imagined as a centre for the arts and culture with its evocative history ever-present. These days, it's just as well known as the heart of the Sonoma Valley winemaking region, a must-stop destination for those that enjoy the finer things in life.
Hearst Castle
California isn't renowned for its castles but take (another) scenic drive on Highway One from Oakland to San Simeon and you'll discover Hearst Castle, former home to publishing tycoon Randolph Hearst. It's more of a testament to opulence on a grand scale than a castle, but well worth a visit.
Pacific Scenery and History by RV Rental
Recently named one of 'America's Most Exciting Cities,' Oakland, California is the less populated sister of San Francisco just across the bay. Its proximity to a satellite of attractions, including the famed California wines region of Napa Valley a drive just an hour and a half to the north, make it an ideal launching point to explore by Oakland motorhome rental in California.
From Oakland, drive to San Jose, less than an hour south by Oakland motorhome rental. There you can take a Redwood canopy tour at Mount Hermon. If you are a vertical adventure enthusiast, Mount Hermon's zip lines and sky bridges will surely delight. Continuing south to Monterrey, drive your campervan rental in Oakland for 17 miles from Pacific Grove to Pebble Beach; a stretch of road generally considered to be one of the most scenic drives in the world.
Heading south from Monterrey, be sure to take the coastal road. This runs between the ocean and the Santa Lucia Range of mountains for the best scenery. This road comes to an end at the same place as the Santa Lucia Range, in San Luis Obispo. This picturesque mission town in America hasn't seemed to noticeably change in the last 100 years and is still an active mission today; so if you want to get a glimpse of California's past, a short stop here might prove educational.
See Hollywood and Disneyland by RV Rental
From San Luis Obispo, head to Morro Bay on your RV rental in Oakland. Here a magnificent rock stands aloof in the bay; a rock that has significant importance to the local Native Americans. Farther south, stop off in Santa Barbara, one of the most beautiful towns in California where the attractions include the magnificent buildings of the Mission Santa Barbara and the Santa Barbara County Courthouse.
The un-missable sign of Hollywood beckons about an hour farther south from Santa Barbara. With your campervan hire or motorhome rental, treat the kids to the wonders of Disneyland and the adults to the hedonistic delights of Los Angeles. If you need to take a breather, head north and drive your RV to Simi Valley and on to Bakersfield.
Exploring the Yosemite Valley by Motorhome Rental
Bakersfield marks the start of your drive through the San Joaquin Valley, which is rich in farm land and recreational facilities. This is a valley that is not to be rushed through; so take your time and sample some of the excellent dishes along the way. Halfway through the valley you will come to Fresno; where, among other attractions, you can look up the night sky at the Downing Planetarium.
From Fresno you can divert northeast to tour the Yosemite National Park just a little more than an hour away by Oakland motorhome rental or campervan hire. This trip may prove to be a bit out of the way; but the rewards in terms of scenery and recreational opportunities are immense. For starters, rock climbers would have a chance to test their mettle on the 3,000-foot sheer granite face of El Capitan; and tree huggers would have a field day under the canopy of ancient giant sequoias. There are also glaciers, deep valleys, grand meadows and waterfalls to be had; more than enough outdoor diversion to keep the avid nature lover occupied for days.
On returning your RV rental in Oakland, you will be able to reflect on a very diverse touring experience – from the beauty of the Pacific coast to the vastness and feeling of isolation that the beautiful Yosemite conjures up.
Best Campgrounds & RV Parks near Oakland
You may not have thought about campgrounds and RV parks when planning the early stages of your self-drive vacation in California. After all, you're renting a self-contained vehicle, even if you don't have a bathroom, they'll be restrooms en-route and you can just park-up whenever you like, grab a bite and get some sleep, right?
Well, not necessarily. Sure, you have the freedom to stop where you like, but that may not always be practical, if permitted, so ensure you've factored a campground or two into your US scenic drive. Here are three of the best campgrounds in Oakland, California.
Trailer Villa RV Park
3401 East Bayshore Road, Redwood City, CA 94063
Situated between San Francisco and San Jose, Trailer Villa RV park is enticingly isolated with endless views of the surrounding countryside. It comes with all the practical amenities you'd expect, but you might want to consider some alternative activities for the kids if you're planning on staying a while.
Marin RV Park
2140 Redwood Highway, Greenbrae, CA 94904
Located just off the highway, Marin RV Park is a no-nonsense place to park-up your motorhome or RV rental and re-charge your batteries. There's a store for RV supplies, restrooms and showers if your campervan isn't furnished with a bathroom, plus an on-site swimming pool to let off steam.
Anthony Chabot Regional Park
9999 Redwood Road, Oakland, CA 94552
The Anthony Chabot Regional Park is only 20 minutes from downtown Oakland, though it may as well be a million miles away from the city bustle. A forest setting with 12 RV/trailer campsites with full hook-ups, and all sites have a picnic table and fire ring with grill for outdoor shenanigans.