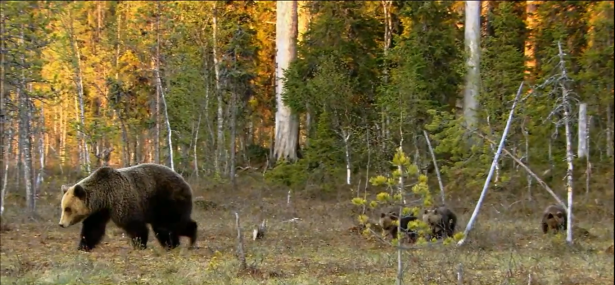 Rovaniemi
Rovaniemi Motorhome Rental in Finland
RV Rentals and Campervan Hire in Rovaniemi
Billed as the 'official' terrestrial residence of Santa Claus, Rovaniemi is the Finnish Lapland's capital and transportation hub. Rovaniemi was destroyed near the end of World War II. Since its rebuilding, Rovaniemi has become a central education and economic center.  Despite buildings described as bland by European standards, Rovaniemi holds plenty of charm; but much of the attractions that make travelers flock to the area are located on the outskirts of the city.  This makes exploring the area ideal with a Rovaniemi motorhome rental in Finland. One way motorhome rentals are available to Helsinki and other Scandinavian cities.
City Sights by Rovaniemi Campervan Hire
Before heading out on the open road, take your Rovaniemi motorhome hire and grab a spot at a local campsite.  After you settle down, stop by and check out Arktikum, a museum and science center featuring exhibits and education on the entire Lapland region, as well as arctic life. Checking out the German Soldier Cemetery, some 19 kilometers outside the city, on your campervan hire in Rovaniemi is also a great activity to take in some history. On your way out, don't forget a photo opportunity before the iconic Jatkankyttila Bridge; or a wild berry picking adventure along the way if you visit in fall.
Before you get too far out on your motorhome hire in Rovaniemi, stop by Santa Claus Village, located only about eight kilometres north of the city.  The village offers that once-in-a-lifetime chance to see where in the North Pole Santa and his 'elves' work. The children not only get a chance to meet Santa but also do some sledding, see ice sculptures (during the darkest times of the year), and visit the village shops.  Santamus, a bit better catered to the entire family rather than just the children, is a large log building housing Lappish dining, live music, saunas, panning for gold, and relaxing in the cinema. If you want to experience the original Santa village, a 90-minute trip up Luosto on your campervan rental in Rovaniemi is highly recommended especially if you want to gift yourself the best amethysts in the world.
Explore Lapland in your Rovaniemi RV Rentals
Lapland, geographically extending from the Arctic Circle, where Rovaniemi is located, into the polar region of the far north, is famous for its assortment of arctic safaris, dog sled experiences, and snowmobile tours. These provide an amazing lesson and insight into arctic living; to say nothing of ample opportunities to view the magnificent Northern Lights at their strongest from September to as late as March.
On the cultural side, drive into the heart of Sami culture with your campervan hire in Rovaniemi to Inari, about four hours north.  A couple of hours farther up and deeper into the polar region shared by Finland, Sweden and Norway is Kilpisjärvi. The region's northernmost settlement lies amidst lakes and snow mountains; and is a convenient stop on the way to the magnificent fjords of 'the capital of the Arctic,' Tromso, Norway; which is located less than three hours northwest from the settlement.
Lapland is occupied largely by extensive forests and swamps. These are blanketed by snow as thick as two meters well into May.  They make for an excellent ski experience, great hikes and exploration spots.  And, because you have your recreational vehicle or RV rental in Rovaniemi with you; you can feel free to stop and explore Levi, a winter resort popular with the younger crowd. Suomu is a ski resort for the most advanced skiers. Both are two hours away to the north and east, respectively. If you fancy living in the world's largest snow castle, even for a moment; or realize that long-held dream of blazing the Arctic trail on board icebreaker cruises; then Kemi is just 90 minutes southwest by Rovaniemi motorhome rental. Less than an hour farther west will bring you into the border town of Tornio on the Finland side, and Haparanda on the Swedish side.