Budapest by Motorhome Rental: Pleasant Day in Hungary
Hungary remains one of Europe's most affordable destinations. It a blend of Switzerland, Germany and Austria, except the crowds are less, and the restaurants friendlier. After we touch down at Budapest Ferenc Liszt International Airport shortly after breakfast, we are soon on our way in Budapest by motorhome rental.
We overnight in Budapest. We find it a pleasant mix of ancient history and modern amenities. It has a river running through it named the Danube. There are magnificent views from the Fisherman's Bastion looking south. The Buda hills look down on it benignly which is where the name comes from. When we stepped out into the night after a delicious goulash made from beef, paprika and a variety of vegetables and spices, we almost thought for a moment we were back in London.
Budapest by Motorhome Rental: Pleasant Day in Hungary
A Pleasant Trip from Budapest Brings Us to a Giant Lake
The following day we depart Budapest for Lake Balaton, some 135 kilometres (85 miles) southwest along the M7 highway. This popular destination is a giant lake attracting millions of people to it it between May and October, when the green shallow water is swimming temperature.
The most popular water sports are windsurfing, sailing, and fishing. There are also vineyards on the north shore for a taste of what makes the region famous.  We find a great camp site near Balatonfüred with distant views of the lake, before venturing into town for a taste of its legendary night life.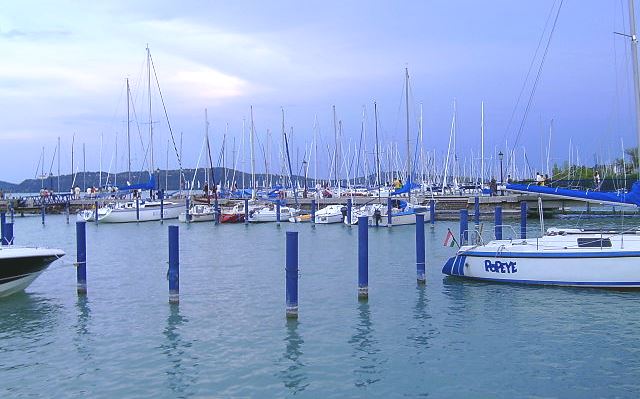 After two, relaxing fun-filled days we decide to head almost due north to Győr 165 kilometres (100 miles) away. This spontaneous decision follows a suggestion by a fellow over nighter at the Balatonfüred camp site which we found delightful. We know of no better way to travel independently than in a rental camper van or motorhome. It almost beats backpacking in our youth but far more comfortable of course.
Győr is halfway between Budapest and Vienna (we wish we had time for that) and stands at the confluence of the Danube, Rába and Rábca Rivers. This strategic position gained its citizens much wealth. Accordingly, there are fine baroque mansions and magnificent churches. We spend hours soaking up the atmosphere at the Pannonhalma Archabbey. This is one of Hungary's oldest monuments, and a well-deserved world heritage site.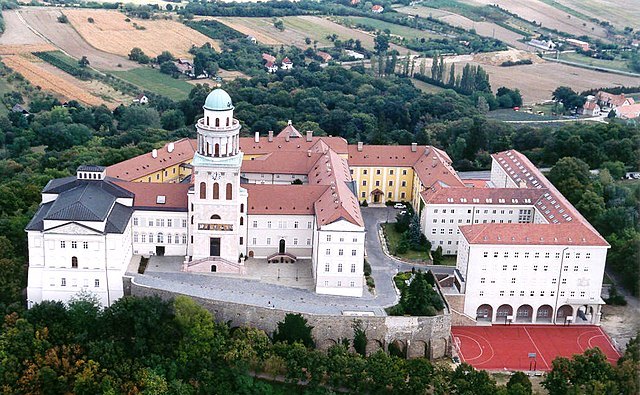 The Return Journey from Győr to Budapest
Alas, we have no time to visit Vienna. The sheer pleasure of a motorhome rental holiday consumed our time and our departure date from Budapest Ferenc Liszt International Airport is tomorrow evening.  We take the 120 kilometre (75 mile) trip along the E60 route at our leisure the next morning. The folk at the Budapest motorhome rental depot take care of the formalities. We are soon winging our way home a little tired,  but well pleased with our holiday.