California Highway 1
California Highway 1, USA
One of the World's Greatest Coastal Drives
There are many epic coastal roads all over the world. From Australia's Great Ocean Road to Ireland's Wild Atlantic Drive and Norway's Atlantic Road, these drives take you along some of the most epic landscapes on earth. North America has its own world-class coastal drive as well: California Highway 1.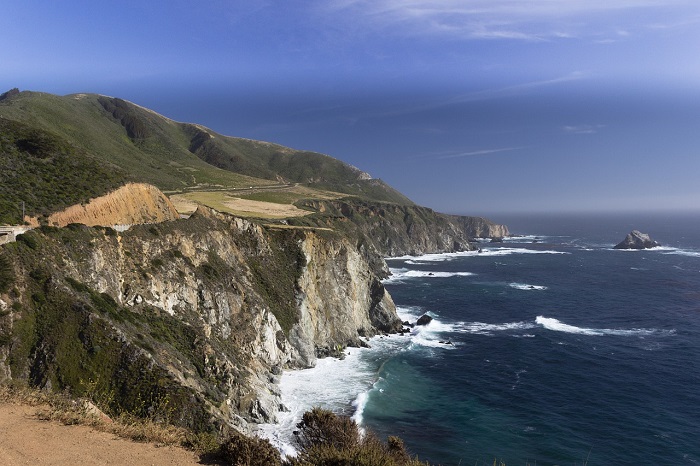 Officially called "California State Route 1", this mesmerizing road is popularly known as Highway 1. This is one of the classic road trips in America. It's on the same level as Historic Route 66, really. Where it lacks the history and charming kitschiness of Route 66, California Highway 1 makes up for that by featuring astonishing coastal scenery, beautiful towns and amazing cities.
The highway hugs the southwestern coast of California, running for about 655 miles (that's more than 1,000 kilometers) between San Diego and San Francisco. It takes you through vibrant surf towns, through world-famous cities and across some of the state's renowned wine country.
The sheer number of visit-worthy destinations on the way is impressive. When you drive its entire length, the highway will bring you to places like bustling Los Angeles and stylish Santa Barbara, to picturesque and high-end Carmel-by-the-Sea and to surf-crazy Santa Cruz. And those are merely the urban destinations you'll find en-route.
Pacific Coast Highway & Big Sur Coast
Although these wonderful towns and cities add a lot to this epic drive, it's really the coastal and rural scenery along the northern Pacific Coast Highway route, that sets it apart from all other roads in America. California Highway 1 runs through the quaint and photogenic Santa Ynez wine region and along the Big Sur coast. This latter destination, a section of truly jaw-dropping coastal cliffs, tall-tree forests and deserted beaches. One beach even has a waterfall, and is one of the absolute highlights of the entire drive!
In fact, if you only have time to do a section of the highway, you're advised to focus on Big Sur and the Pacific Coast Highway. This section starts in Santa Barbara, just north of Los Angeles, and ends in Carmel, two towns that happen to also be among the prettiest places on the entire California coast.
When planning your California Highway 1 cruise, you can do this by car, motorhome or RV rental in California; there are numerous campgrounds on the way, make sure to check the road conditions, though. Much of the coastline is made up of steep hills, which are prone to landslides. Especially spring rains often cause landslides and road closures. This is just an FYI.
The best time of the year to drive California Highway 1 is early fall. Spring, as mentioned, is characterized by rainfall while summers on the California coast are known to be quite foggy. September and October usually have the best driving, sunbathing and photographing conditions.