Best Detroit Scenic Drives in Michigan
The beauty of a RV or motorhome rental journey is you take your accommodation with you everywhere you go. Life is seamless. You dine and sleep in your own space. Although there is nothing preventing you exploring fine restaurants and great views. We are on a RV or motorhome rental  journey from Chicago to Toronto with many diversions along the way. Take Detroit for example. It may no longer be home to America's great automobiles. However, the waterways and memories are still there for all to see on the best Detroit scenic drives through the Michigan countryside.
Best Detroit Scenic Drives in Michigan
Our Day One Detroit Drive to the Hidden Lake Garden
There is a certain sadness about this place called Detroit, of triumphs achieved and then abandoned. On day one of our visit we take a sixty-mile drive to Michigan State University's Hidden Lake Garden arboretum down highway US-12. We discover a remarkable achievement started by a businessperson after he retired.
Finding the land was unsuitable for agriculture, he set to planting trees and shrubs to create a series of future pictures he enjoyed in his mind. As he aged, he donated his creation to Michigan State University. They added unique collections of rare and dwarf conifers. And a hidden lake and pond with hiking trails through oak-hickory forests, open fields, glacial kettleholes, and wetland areas.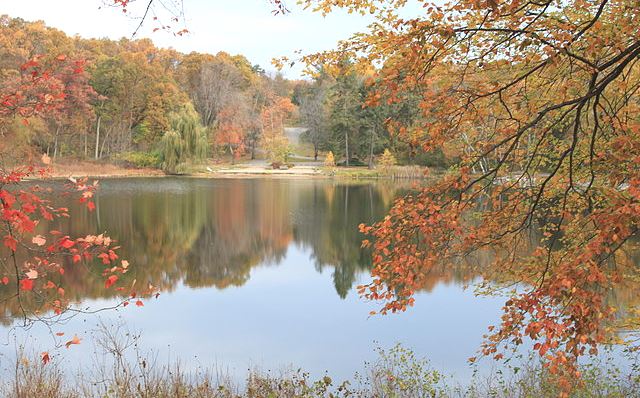 Day Two: Our Trip to Port Huron Sixty Miles Away
Port Huron is capital of St Clair County. Moreover, it has the distinction of being one-third water and hence home to a variety of water sports. It is an cultural landmark with a great maritime center. There is a school of strings that presents over fifty concerts a year.
The route along the I-94 / US-29 follows Lake Claire east shore before discovering the St Claire River itself. We stopped at Algonac and St Clair before over-nighting in Huron itself. This was a spontaneous decision. However having booked our accommodation for the duration we had the luxury of deciding where to pause on our journey.
The Henry Ford Museum of Innovation in Detroit
We left Huron bright and early the following morning after a delicious home-cooked breakfast. And headed for the Henry Ford Museum back in Detroit. This lived up to its promise of displaying so many of America's motoring icons, and other historic exhibits too many to mention.
We ogled over airplane and agricultural exhibits, and presidential limos used by the likes of Franklin D Roosevelt and John F Kennedy. We even found a department specializing in First Industrial Revolution made-in-America gigantic machines. Then it was time to stay over in a delightful camping spot, before continuing our meander to Toronto the next day.